test
Cette maison est une maison typique japonais. Je vous promets une bonne vue et un temps précieux avec vous.
Belle plage est à proximité. 10 minutes de la plage.
Seiji is one of the best airbnb host you can find on Iki Island, or even, maybe in Kyushu/Japan! A visit to this island, and a stay at Seiji's place is 200% recommended :) Seiji's has a cosy & warm house - the room he provided is spacious & comfy for a very enjoyable stay. He gives you your own space when you need it, but also company when you seek it. Seiji and his family has treated me just like one of them, like their daughter/sister. They cared for my safety, especially for a solo female traveller. I'm grateful for Seiji & Tomoko for their hospitality and friendship in just 2 full days, where they have gone so much beyond their host duties - fetching me from airport, sending me off to the ferry terminal, bringing me tour around Iki, letting me into their lives to watch them play futsal & table tennis, even visiting his parents, his workplace, and joining his family at their karaoke session! We have shared nice meals, and memories together, all of which are unforgettable and makes me deeply touched to have been able to receive such love from strangers. My experience in Iki island wasn't the best, due to the cloudy & rainy weather, but i probably had the best introduction to, and company on this secret island of Kyushu. Seiji's english is indeed, also as another reviewer has mentioned, way better than my limited japanese - which definitely helped me feel at ease & fully able to enjoy funny and understandable conversations with him and Tomoko. as people say, its not what you have done, but rather, its also about who you have met :) I'll remember Seiji as an active, responsible, generous, kind and cheerful guy. I'll remember Iki Island just the way they have showed me with so much love.
Rayna
2015-11-27T00:00:00Z
Seiji nous a très bien accueilli. Nous sommes restés chez lui une semaine et on ne peut pas l'oublier! Nous avons partager beaucoup de moment ensemble, il nous a fait découvrir Iki, les onsens, les belles plages paradisiaque ainsi que sa passion le ping-pong. Nous recommandons cet hôte fortement.
Ophélie
2015-09-11T00:00:00Z
せいじさんとせいじさんの家族、本当に優しくて酢のいな人たちでした!一緒に楽しいな時間でした!壱岐島で一番いいなひとたちです!またあいたいんです! Seiji-san and his family were really nice and welcoming! We had a great time in the island, beaches, foods, everything was so beautiful! I wish to meet them again. They are the best people you can find in Iki island!
Janban
2015-08-30T00:00:00Z
Seiji's place is a home away from home on beautiful Iki island. Iki is off the foreign tourist trail, so it was refreshing to be in a rural area and to meet such lovely, accommodating locals. Seiji offered us a large air conditioned room with comfortable futon mattresses and went out of his way to make sure we had towels and amenities as needed. Although Seiji has basic English (still much better than our Japanese) he is comfortable communicating, and learning English with you. Seiji went out of his way to host us, touring us to local hot spots and leaving us maps to lead us to local beaches. This was not a service we usually expect with Air bnb and was a pleasant surprise! Worth a note Ohama beach is truly beautiful, not so populated and a mere 15min walk from Seiji's place.
Grayson
2015-07-31T00:00:00Z
It was a wonderful experience. We feel so welcomed and warm and generous, just like staying in friend's house. Hosts took us from port and took us to many beautiful spots and eat with us, chatting with them was really interesting and happy~ iki island is really beautiful, plus this Airbnb we stayed makes it perfect! We recommend to rent the electronic bike from tourist center, because iki's roads are not flat at all, and the island is very very big! Btw, iki's beef was the best beef we've ever taste, must try! The hosts also recommended us many beaches to go near by, I really love iki island and seji's house! Maybe will go there again in summer!
口泥
2016-04-27T00:00:00Z
excellent host whoade us feel like family members. will definitely go again!!
Fahd
2016-08-21T00:00:00Z
Definetly Seiji was the best part of our journey. The house was perfect, closer to the paradise beach than he report, but overall his attentions and familiarity makes our staying a very interesting approach to the island way of living and a very warm staying with some of his lo al friends. We did a lot of activities toegether and we are very thankfull to the wonderful time we spend in Iki Island with the best host. We recomend to everyone who wants to enjoy nature, friendly people, calm, and incredible geology , on a very confortable house, with a private huge room.
afra
2015-08-08T00:00:00Z
Seiji is the best host that i had ever seen! He is really kind and nice person. The room is very clean and the location is very good for travel. Bycicle, room, bathroom, laundary .. Everything is good for me and my friend. I will back Iki island later and wanna stay Seiji's house at least 3days. Thank you very much Seiji and Tomoko.
Young Doo
2016-09-09T00:00:00Z
ประเภทห้อง
ห้องส่วนตัว
---
ประเภทที่พัก
บ้าน
---
พักได้
4
---
ห้องนอน
壱岐市, 長崎県, ญี่ปุ่น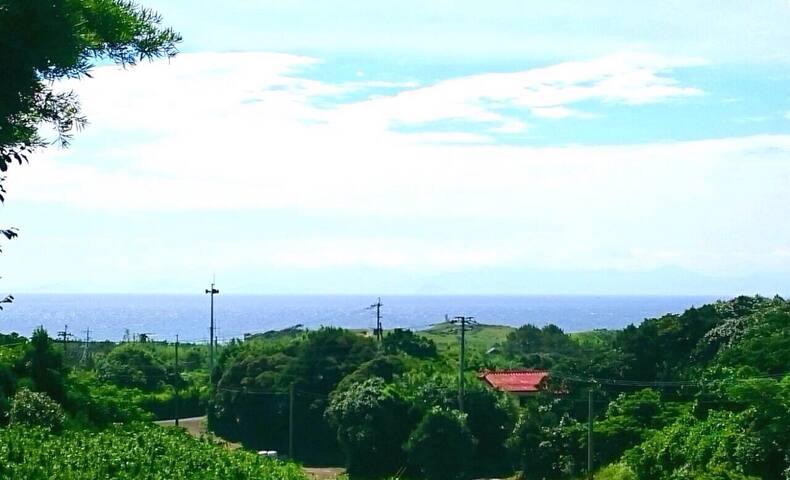 เขตปกครอง Nagasaki - Airbnb
:
เฉลี่ย

5

จาก

5

ดาวจาก

41

รีวิวผู้เข้าพัก
กรอกวันที่เพื่อดูการกำหนดราคาเต็ม มีค่าธรรมเนียมเพิ่มเติม อาจมีภาษีเพิ่ม