La casita en el Rancho Remuda está en un rancho de caballos de trabajo de 30 acres. Conduciendo por el largo camino de entrada verá caballos y burros miniatura cortar el césped y un pequeño grupo de perros de rescate amistoso le dará la bienvenida. La casa es muy cómoda y las vistas son impresionantes. Nos encontramos a 10 minutos del espectáculo ecuestre, canchas de polo, el tenis y jardines Coachella Fest. También muy cerca de La Quinta y muchos restaurantes de clase mundial para elegir.
La casa principal es una casa histórica de adobe que fue propiedad de Cary Grant y el rancho era una escapada de fin de semana para los actores de Hollywood en su día.
Cybele was very flexible with our check in and was easy to communicate with to ask questions. We ended up checking in very late -- it made it much more difficult to find the property (I definitely recommend checking in before it's dark, if possible) but Cybele woke up to answer our call to help us find it (we were so lost)! The casita was cute and comfortable and the horses and dogs on the property were adorable and very friendly. Great deal and a nice change from the usual properties in the desert area.
Natalee
2017-04-08T00:00:00Z
We loved the location with all the animals. The view and land was gorgeous.
Devonna
2017-04-10T00:00:00Z
ประเภทห้อง
บ้าน/อพาร์ทเมนท์ทั้งหลัง
---
ประเภทที่พัก
บ้าน
---
พักได้
4
---
ห้องนอน
Thermal, แคลิฟอร์เนีย, สหรัฐอเมริกา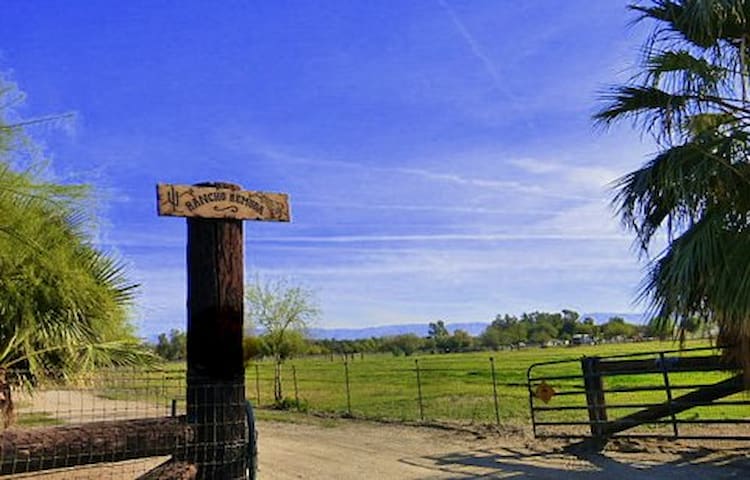 ประเภทห้อง
บ้าน/อพาร์ทเมนท์ทั้งหลัง
---
ประเภทที่พัก
รถบ้าน/รถ RV
---
พักได้
4
---
ห้องนอน
Thermal, แคลิฟอร์เนีย, สหรัฐอเมริกา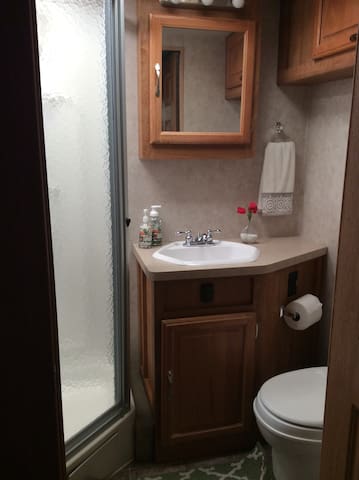 Cesar was very welcoming and helful. The day of arrival he made sure to be in contact with us to make sure he was available to greet us. The room was clean and recently updated, which was a pleasant surprise. The kitchen had a fridge and cold drinks for us! The only reccomendation I would have for people renting this room off the main house is to bring earplugs. It is still connected and you can hear everything going on in the house. Other then that it was a great place to come back to after coachella, it's really close as well!
Richelle
2016-04-26T00:00:00Z
Very convenient place to stay during Coachella/Desert Trip. 10 minutes from Empire Polo Club. Safe neighborhood. 1-2 people. 1 king size bed in the room. Clean bathroom and kitchen with the basics available. Cesar is a very good host.
Marcelo
2016-10-10T00:00:00Z
ประเภทห้อง
ห้องส่วนตัว
---
ประเภทที่พัก
บ้าน
---
พักได้
2
---
ห้องนอน
Thermal, แคลิฟอร์เนีย, สหรัฐอเมริกา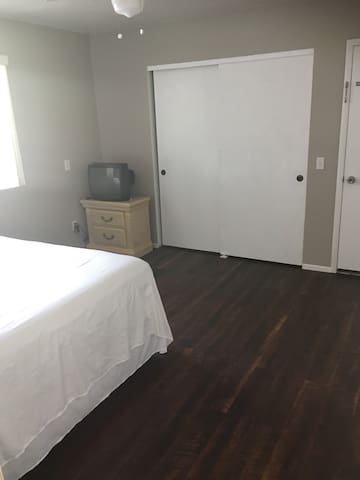 El espacio es acogedor y está impecablemente limpio! La cama de matrimonio tiene una cubierta de espuma de memoria que hace que sea muy cómodo. Las hojas se lavan siempre justo antes de su llegada por lo que tiene fresco del aroma secadora para sumergirse. Un montón de mantas y almohadas limpias. El sofá-cama es adecuado para una persona. Lo ideal sería que un grupo de dos sería más cómodo, pero tres sería manejable. acceso wifi gratuito y aparcamiento gratuito. cafetera y cocina totalmente equipada. Pequeña pero adecuada refridgetator. tienda de campo de 500 pies en el camino para su conveniencia. Durante las fiestas se puede optar por tener un conductor lo lleve hacia y desde por una tarifa nominal. Habrá alguien en el lugar para darle la bienvenida y le dará las llaves, la contraseña wifi y responder a cualquier pregunta o tratar cualquier preocupación. Estamos en la casa principal, así que vamos a tener una interacción tanto o tan poco como usted prefiere. El barrio es tranquilo y agradable. Sólo cinco propiedades en la calle y todos los residentes HSVE estado más de 30 años. Todo el mundo busca el uno al otro pero las mentes emabrgo propio negocio. Tiene una sensación de privacidad, mientras que la sensación de seguridad al mismo tiempo. Estamos ubicados a 45 minutos del aeropuerto de Palm Springs. Está fuera de la ciudad un poco por lo que tendrá que tener su propio medio de transporte o un taxi para llegar desde y hacia. Durante el Festival de Coachella y durante el torneo de tenis BNP hay un servicio de transporte proporcionado por los propietarios por un precio competitivo.
This was a perfect experience! First off, Kari was very patient and accommodating while I worked out my plans and inquired about her place more than once. She and her family went above and beyond to make me feel welcome and make sure I had everything I needed. The camper was just as cute as promised. The neighborhood is very serene and quiet with only a few houses around and the rest is open fields. The most important thing to me was the cleanliness of camper. I have stayed in other campers on air bnb and was disappointed with the amount of dust and BUGS/SPIDERS I found. But not Kari's place, it was incredibly clean and I never saw one creepy clawing critter :-). I stayed for a total of two weeks and I come back to the area every year. I will definitely book this place next year!
Michelle
2015-03-16T00:00:00Z
What a great experience! Terry and Jeannie were so friendly. The RV is so well taken care of and beautiful. We had more than enough room. We will for sure come back if we come out to Indio again.
Jenny
2016-05-03T00:00:00Z
Very, very, very nice people in a beautiful place....
Celio
2016-10-18T00:00:00Z
What an amazing place! The location was perfect for Desert Trip and Terry and Jeanie were such nice people - they even dropped us off and picked us up from the venue. They RV is spacious, clean and has everything you need, plus there's a great convenience store at the end of the road for snacks or when you run out of beers! Can't recommend it enough
Sean
2016-10-11T00:00:00Z
Small RV trailer suited our needs. The place was as advertised: comfortable, cute and clean.
Susan
2016-01-31T00:00:00Z
We had a fantastic stay here, the hosts were very lovely people who went out of their way to make us feel welcome and at home. The RV is definitely more spacious than the pictures show - two of us comfortably stayed here and if we were to come back to Coachella, we would 100% like to stay again.
George
2016-04-18T00:00:00Z
I have nothing but wonderful things to say about this listing. I almost don't want to leave a review for fear that I wont have an opportunity to stay here again because others will know about it! The pictures and description are entirely accurate. I was very comfortable staying with 2 others, but 4 could probably easily fit here, as well. There's a nice sized bed in the bedroom, and the couch pulls out to another. The host left body towels, hand towels, and face towels for us all, as well as clean linens and even a few cooking supplies. The backyard was great to relax in and the neighborhood was very quiet and friendly. The hosts were wonderful. Both on and off site. We were pretty much left alone, but never felt that we weren't welcome or able to ask for help if we needed it. Again, I have nothing but good things to say. I highly recommend this listing and Kari as host. I was so pleasantly surprised and satisfied with our stay - I hope to be welcomed back again soon!
Elizabeth
2015-04-20T00:00:00Z
Kari was an amazing host! With us staying there over Coachella weekend it was the perfect spot. She had snacks and refreshments waiting for us in the trailer. She was super flexible for us getting there late on Thursday. Her parents were in the main house and they stayed up to show us where everything was in the trailer. We felt truly welcomed and this place made our weekend that much easier. If you are looking for a nice affordable place to stay for Coachella or Stagecoach I highly recommend it! Only a 5 minute drive to the festival where day parking is free and easy.
Kelsey
2015-04-13T00:00:00Z
ประเภทห้อง
บ้าน/อพาร์ทเมนท์ทั้งหลัง
---
ประเภทที่พัก
รถบ้าน/รถ RV
---
พักได้
3
---
ห้องนอน
Thermal, แคลิฟอร์เนีย, สหรัฐอเมริกา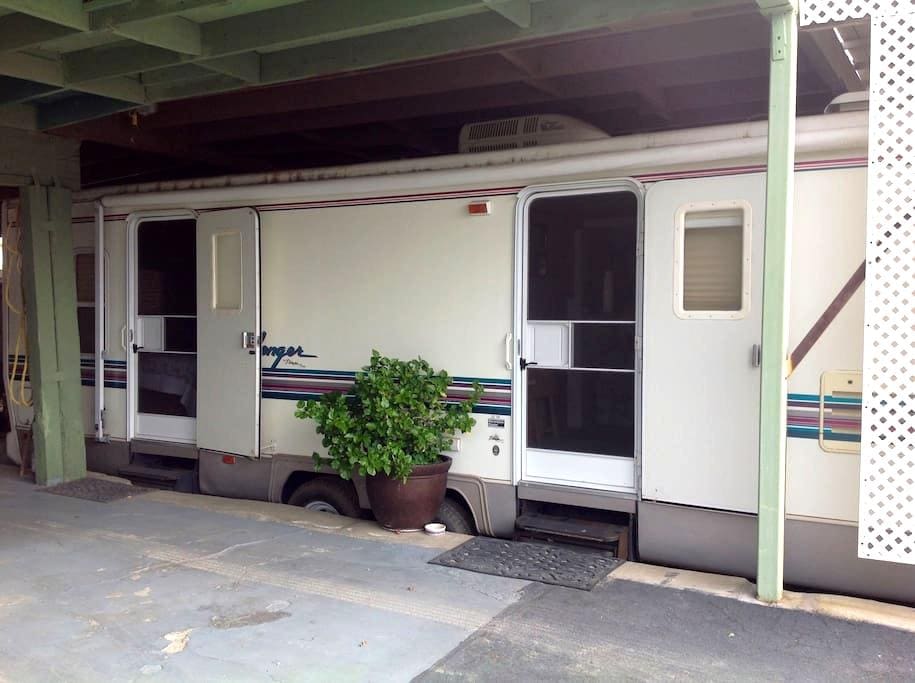 Jamie did a great job of making me and my friends feel very welcome. House was clean and as described. Exactly the type of place we were looking for during the weekend.
Benjamin
2016-05-02T00:00:00Z
ประเภทห้อง
บ้าน/อพาร์ทเมนท์ทั้งหลัง
---
ประเภทที่พัก
บ้าน
---
พักได้
10
---
ห้องนอน
Thermal, แคลิฟอร์เนีย, สหรัฐอเมริกา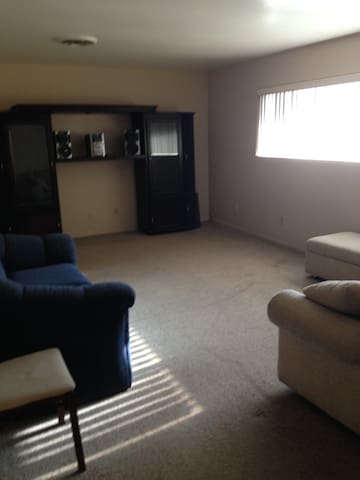 espacio limpio
Este establecimiento se encuentra en una zona agradable y bastante
ประเภทห้อง
ห้องส่วนตัว
---
ประเภทที่พัก
(ไม่ทราบ)
---
พักได้
5
---
ห้องนอน
Thermal, แคลิฟอร์เนีย, สหรัฐอเมริกา
Lago Vista Ranch was the perfect setting for my big family reunion. The rooms were clean and the house and backyard were very spacious - perfect for activities!
Chloe
2017-03-26T00:00:00Z
Best Airbnb in California? Airbnb only allows a 1-5 star rating. On that scale, I would rate Lago Vista Ranch 100 stars. This secluded property is just outside of town. The housing was beyond perfect for our company retreat with enough cold and dry food storage for 35 people for 3 days! The house included some of the most comfortable beds I have found in my travels around the world. David and his team made our stay feel like we were visiting family for the weekend. The luxury style pool and hot tub were only a small part of the bonuses this property included. It features fields for games and camping, horse stables, a "barn" / entertainment hall big enough for 100 people with a custom built bar inside, a living room with formal seating for 20-30 people (More can fit if needed), an entertainment room with foosball, pool table, poker table, bar and lounge... easy parking for plenty of cars, and one of the best views in Southern California for sun rise and sun set ! Stop looking for another spot and book Lago Vista. It would be a mistake to go anywhere else.
Joe
2017-02-19T00:00:00Z
Lago Vista Ranch is the perfect place for a relaxing getaway in the sunny weather of Southern California. The house comfortably hosted our large 4-family group. With 5 en-suite master type rooms and 2 bunk rooms - we were able to spread out and enjoy the beautiful spaces of this house. There is so much to do both indoors and out. With a spacious game room indoors as well as a large separate great room for gathering. The kitchen is huge with all the necessary elements. Our group loved the pool, hot tub and private lake. We enjoyed all the space on the property for lawn games as well as the fire pit at night. The mountain views in all directions is absolutely beautiful. Nearby to fun hiking destinations, and a short drive to resort towns, there is never a loss for what to do. Owner was extremely accommodating and showed every interest in making our time enjoyable. He was attentive and available for any questions or requests. We couldn't have asked for a better location or service. We absolutely loved our stay at Lago Vista and can't wait to get back!
Mandy
2017-04-02T00:00:00Z
ประเภทห้อง
บ้าน/อพาร์ทเมนท์ทั้งหลัง
---
ประเภทที่พัก
บ้าน
---
พักได้
16
---
ห้องนอน
Thermal, แคลิฟอร์เนีย, สหรัฐอเมริกา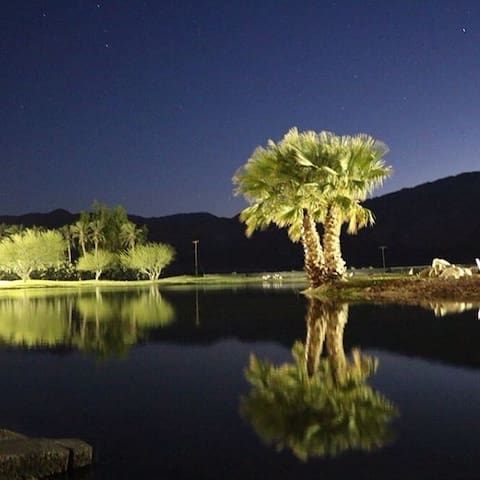 ประเภทห้อง
บ้าน/อพาร์ทเมนท์ทั้งหลัง
---
ประเภทที่พัก
บ้าน
---
พักได้
10
---
ห้องนอน
Thermal, แคลิฟอร์เนีย, สหรัฐอเมริกา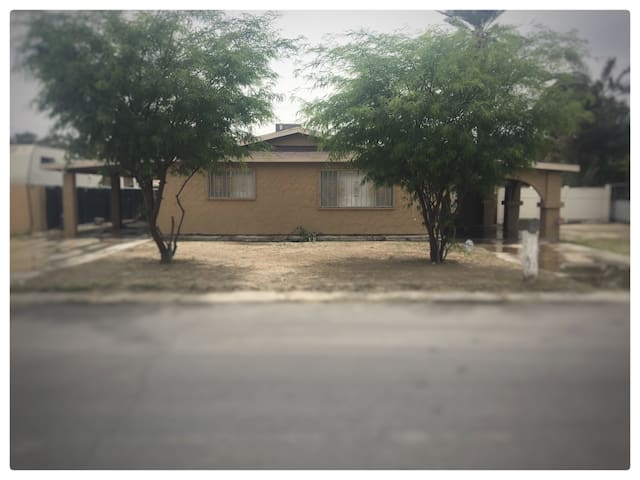 ประเภทห้อง
บ้าน/อพาร์ทเมนท์ทั้งหลัง
---
ประเภทที่พัก
บ้าน
---
พักได้
12
---
ห้องนอน
Thermal, แคลิฟอร์เนีย, สหรัฐอเมริกา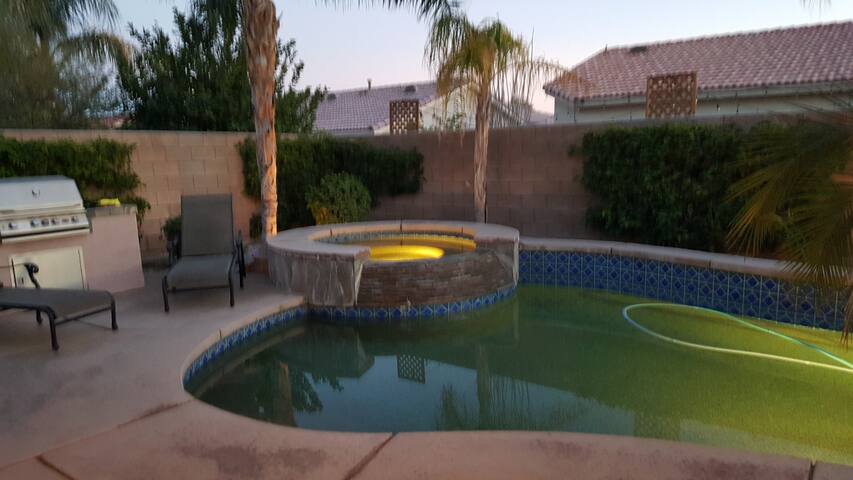 The host canceled this reservation 71 days before arrival. This is an automated posting.
Danielle
2017-02-08T00:00:00Z
ประเภทห้อง
บ้าน/อพาร์ทเมนท์ทั้งหลัง
---
ประเภทที่พัก
บ้าน
---
พักได้
11
---
ห้องนอน
Thermal, แคลิฟอร์เนีย, สหรัฐอเมริกา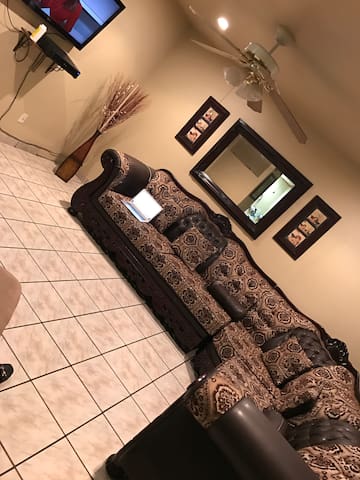 กรอกวันที่เพื่อดูการกำหนดราคาเต็ม มีค่าธรรมเนียมเพิ่มเติม อาจมีภาษีเพิ่ม