กรอกวันที่เช็คอินของคุณในรูปแบบ ดด-ดด-ปปปป
กรอกวันที่เช็คเอาท์ของคุณในรูปแบบ ดด-ดด-ปปปป
ทารก 0 คน
อายุน้อยกว่า 2 ปี
ที่พักที่คุณจองได้โดยไม่ต้องรอการอนุมัติจากเจ้าของที่พัก
วิลล่าให้เช่า 14
· Spiegelau
วิลล่าให้เช่า 14
· Spiegelau
กรอกวันที่เพื่อดูการกำหนดราคาเต็ม มีค่าธรรมเนียมเพิ่มเติม อาจมีภาษีเพิ่ม
เดือนกรกฎาคมและสิงหาคมนี้ คุณสามารถลองหนึ่งในบ้านที่ได้คะแนนสูงสุด 100 หลังเหล่านี้ที่ราคาเท่าใดก็ตามและสัมผัสมุมมองโซโนมาแบบคนท้องถิ่น เช็คอิน 24 ชั่วโมง การจองทันทีและไวน์ท้องถิ่นและของว่างให้คุณผ่อนคลายและสนุกกับการเดินทางของคุณ
Sehr angenehme Atmosphäre mit tollen Mitbewohnern. Ein Fitnesstudio und ein Supermarkt sind nicht mal 100 Meter entfernt. Insgesamt sehr empfehlenswert.
Jonas
November 2016
Top Gastgeber! Nimmt sich viel Zeit für seine Gäste, kann es nur jeden empfehlen der sich wohlfühlen- und willkommen heißen möchte. Wer nebenbei viel über Passau erfahren möchte ist man hier nebenbei an der richtigen Stelle.
Marco
July 2016
Obwohl ich vorher nicht genau sagen konnte, wann ich anreise, hat jemand der Hausbewohner auf mich gewartet und mich freundlich empfangen und mir alles Nötige erklärt. Ich hatte ein ruhiges Zimmer im Dachgeschoß, in dem ich wundervoll geschlafen habe. Das Haus ist toll, von innen und außen, die Lage direkt an der Straße stört überhaupt nicht, da die Fenster super isoliert sind. Der Gastgeber hat immer zuverlässig und prompt geantwortet, ich habe mich sehr wohl gefühlt und komme gerne wieder. Echt toller Aufenthalt!
Anke
November 2016
Es war wirklich sehr angenehm in der Villa! Ich wurde sehr freundlich und herzlich in Empfang genommen. Die Lage des Hauses ist super gut, das Zimmer ganz oben sehr gemütlich! Alle lieben Mitbewohner haben mir viele wertvolle Tipps für Passau gegeben. Ich würde jederzeit gerne wieder kommen!
Elisabeth
December 2016
ประเภทห้อง
ห้องส่วนตัว
---
ประเภทที่พัก
---
พักได้
1
---
ห้องนอน
1
Passau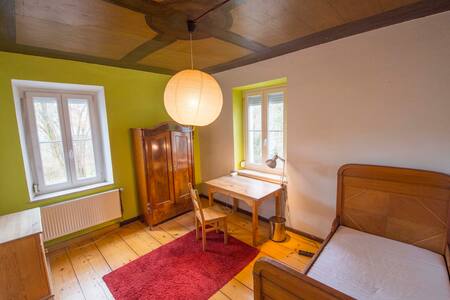 First off, Jakob was the finest host I have had the pleasure of meeting through Airbnb. His place was exactly as promised, and the garden in back was even better than expected, with an incredible view of the city fro across the Inn. He made sure to provide me with all of the information regarding Passau that I could possibly want, and supplied a lovely complimentary breakfast for me in the morning. He went above and beyond by taking me to see the local monastery and castle, and being a journalist, we had great conversations regarding the current state of affairs regarding politics and society in Germany and Europe in general. I would definitely stay with Jakob again, and I offer him many thanks for making my trip to Passau convenient and memorable.
Aron
August 2016
Spazioso, vicino al centro, raccomandabile.
Angelo
August 2016
Unkomplizierte Kommunikation im Vorfeld und vor Ort, bei der auch auf individuelle Anliegen (zusätzliche Matraze) eingegangen wurde + Außergewöhnliches Haus in zentraler und schöner (fast direkt am Wasser) Lage + Fairer Preis = Absolut empfehlenswert und ich würde jederzeit wieder bei Jakob übernachten. Auch alle Mitreisenden waren sehr zufrieden. Danke!
Sebastian
August 2016
Jakob war ein netter Gastgeber ,der stets bemüht war und sich gekümmert hat.
Ivo
October 2016
Der Gastgeber war sehr nett und der Aufenthalt war sehr angenehm. Die Wohnung entfernt sich etwas vom Hbf, aber ist gut gestattet.
Tatsuhito
August 2016
ประเภทห้อง
ห้องส่วนตัว
---
ประเภทที่พัก
---
พักได้
1
---
ห้องนอน
1
Passau
Amazing Apartment with amazing view! Really wanted to stay more than just one night! For sure I'll do it next time!
Walter
October 2016
ประเภทห้อง
บ้าน/อพาร์ทเมนท์ทั้งหลัง
---
ประเภทที่พัก
---
พักได้
4
---
ห้องนอน
2
Wernstein am Inn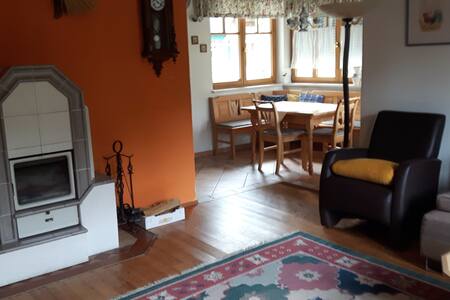 Family vila with garden, just 5min from the historical town square and 2min from the bus station. Be ready to answer curious questions to 3 naughty kids, be ready to BBQ with them, be ready to explore Český Krumlov with us! 1bed-room waits for you
Marcela was a fantastic host to me and my dog! We were both very busy during my stay, but she showed me around the Bohemian countryside and wouldn't let me leave without taking some herbs from her garden for my kitchen :)
Claire
August 2015
Living in Marcela's house was wonderful with her three kids. The room is comfortable and tidy. Marcela's house is very close to the public transport station ( Cesky Krumlov, AN) , it only takes five minutes to there. Also, going to the town doesn't take long. Anyway, it was a good experience Thanks for the cake Marcela baked for me !
Anthony
July 2016
Very helpful host!
RUBY
August 2016
Staying in the lovely home of Marcela and her three beautiful children overlooking the old town of Cesky Krumlov was like a dream. I felt as if from the very beginning Marcela and I were old friends and we had a grand time sharing stories, laughing, and exploring the area in and around Krumlov. Marcela is very open and kind, extremely hospitable, always caring and full of knowledge of the local area. Her three children are very sweet, considerate, and fun. My stay was so good I felt like I had found my long lost family and I look forward to returning to this magical home very soon. Much love to you and the deepest thanks Marcela!
Jeff
July 2015
It's my first time to use Airbnb and Marcela and her family make me feel at home. The room is clean and the house is near the bus station. Marcela is friendly, welcoming and kindly.All her family members are heart-warming,include her dogs and cat. :) I really like Marcela's family and strongly recommend to stay in her house.:) Marcela是個超級棒的host.全家人都很熱情,住在她家讓人很放鬆也很自在,她準備的房間很乾淨也很整齊,是個會讓人想再去拜訪的家庭. :) 大力的推薦!!真的很棒!!
杏娟
January 2016
It's a wonderful place! Very close to the town, takes only 5 mins by walk. Marcela and her 3 lovely angels made me feel like the place is my home in Cesky Krumlov. I enjoy the time staying there (:
Yi-Han
July 2015
La maison de Marcela est à 2 coins de rue de la gare de bus, ce qui est très appréciée. De plus, pour se rendre dans la vieille ville, il faut à peine 10-15 minutes, donc elle est près de tout. La maison est spacieuse et la chambre offerte très correcte. Marcela vit avec ses 3 enfants qui sont très gentils. Cela nous permet de vivre un peu en famille! Belle expérience et discussions très agréable avec Marcela. Merci!
Benoît
July 2015
The place is absolutetly convinient, very close to the city centre and a very nice way to get to know czech people.
Santiago
March 2016
ประเภทห้อง
ห้องส่วนตัว
---
ประเภทที่พัก
---
พักได้
1
---
ห้องนอน
1
Český Krumlov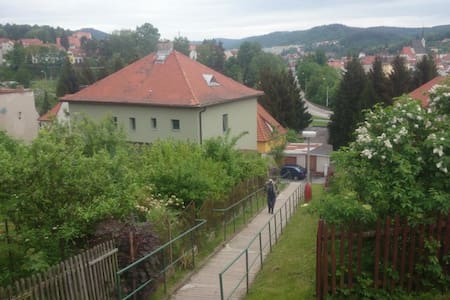 We had an amazing time here. The location is beautiful, quiet and peaceful. The hostess ( petra ) is sweet and very hospitable. I Would recommend this place to litteraly every one who is social, this place too good for people who dont like to socialize or dont have a heart for nature or the true beauty of this place. If you do, this place is truly wonderful. You can totally relax here and enjoy a hike in the nature, take a refreshing swim or spend the whole day petting cats and dogs
Jurriën
August 2016
Amazing peaceful place. Didn't have time to walk or bike around but the surroundings are beautiful. The host was very helpful and nice. I highly recommend Villa Slowak.
Krzysztof
September 2016
La descripción del anuncio era fidedigna, el sitio muy placentero, permitiendo un baño de río muy refrescante en agua fría.
Claudio
September 2016
This is a lovely home and wonderfully relaxing area. It is situated along a beautiful stream and surrounded by woods. Petra is a darling and warm -hearted. I would come back in a heart beat.
Heike
September 2016
ประเภทห้อง
ห้องส่วนตัว
---
ประเภทที่พัก
---
พักได้
2
---
ห้องนอน
1
Unternberg
Die Villa ist unterhalb des Marktes Neufelden, gegenüber vom Mühlkreisbahnhof; 400 m zum Haubenrestaurant Mühltalhof, direkt am Fluss "Große Mühl" und inmitten einer anspruchsvoller Bike-Strecke; ein ruhiger Platz in einer bewanderbaren Umgebung; meine Villa ist gut für Durchreisende, verliebte Paare, allein Reisende, Familien, Studenten, Doktoranden und für in Begleitung von Hunden; zum Erholen, Vertiefen, als Basisstation für Ausflüge, übers Wochenende, als Sommer-/Winterfrische, für immer...
It is a wonderful house in countryside, very beautiful place near the river and small train station. The house is decorated by a lot of flowers and beautiful things. And the room is very clean and bright, Very romantic place totally! And it's not only this wonderful things, the householder is very kind and heartwarming! We love her very much! A fantastic journey!
思源
October 2016
Thank you Petra for making our Europe trip special. We have stayed in 5 different Airbnb flats in 3 countries over the 6 days in Europe but this one is definitely the best. You can say that we are biased because we are pet lovers but the flat itself is extremely clean and comfortable. Breakfast was provided with good quality bread, ham and cheese. Petra is extremely cheerful and will not disappoint. Highly recommended and definitely worth the detour from Linz.
Haoming
December 2016
Wir haben uns bei Petra in der Villa Slowak total wohl gefühlt! Nach einer langen Fahrt aus Südtirol nach Unternberg erreichtern wir diese "Rosamunde-Pilcher-Villa" und haben unseren Aufenthalt dort sehr genossen! Vielen Dank Petra für diesen Wohlfühl-Ort!
Mirijam
November 2016
It's amazing! Lovely house and cute dogs! :) The owner is very kind and helpful! When we need a ride to other place, she offers us the help! We definitely enjoy a lot during our stay! Thank you so much!! :)
Jiang Yu
October 2016
ประเภทห้อง
บ้าน/อพาร์ทเมนท์ทั้งหลัง
---
ประเภทที่พัก
---
พักได้
6
---
ห้องนอน
3
Unternberg
Tourist and resort center of the country Special microclimate with the unique combination of climatic conditions has beneficial effects on the health of vacationers Great water areas of Lake Lipno Waterpark, popular with adults and young resort guests Wellness complex and professional spa Sports and Leisure Club Frymburk is a small cozy town located on the bank of Lipno Reservoir, the largest one in the Czech Republic. It is a beautiful natural park on the border with Austria and Germany. Frymburk is also interested with its architecture. You can see a Gothic church built in 1277. There are several restaurants where you can enjoy Czech beer and taste local cuisine. Guests have access to all outdoor activities - beach volleyball, tennis courts with artificial covering. Here you can rent a bicycle, roller skates, a catamaran, a boat, a yacht. For more privacy you can have excellent fishing, picking mushrooms and berries. In the center of Frymburk you will find Wellness centre with an indoor pool, a sauna, a salt cave and SPA center. Lipno nad Vltavou is located 6 km away from Frymburk. There is a ski resort Kramolin, water park «Aquaworld Marina Lipno» where besides the classic swimming pool and a circular pool with attractions there is a "wild river" with rapids and a counter, a children's shallow pool, a whirlpool, a swimming pool with massage nozzles and a Finnish sauna. Not only the lovers of laying in the sun and bathing will appreciate vacation on the Lake , but also those who prefer only active leisure: yachts, windsurfing, river trips and fishing . Ideal location of the Lipno and its surrounding areas are perfect for going in for variety of sports, such as: In the suroundings of Lake Lipno there are more than 200 miles of hiking routes, the length and complexity of which will satisfy both beginners and experienced hikers. Being on the pristine nature of Lake Lipno, gives the feeling of absolute freedom and relaxation. For lovers of bicycles this place is simply a paradise: on Lake Lipno bike track runs 150 km along the lake shore in the shade of pine forests. It connects almost all the towns located near the lake. Those Who like adventure, they can go on the steep slopes of Shumava forest, interesting for its complex mountain reliefs. Roller skating takes place on flat areas of Lipno cycling routes with high quality coatings. The most popular route is the area between Frymburk and Lipno nad Vltavou, as it is in close proximity to the water and have a beautiful view of the lake. Rafting is a powerful adrenaline and unforgettable experience. It is a kind of sport for people who want to test themselves in extreme conditions, to check their reaction, ability to work in a team and to make decisions quickly. The Vltava runs from its source, Lake Lipno. It attracts lovers of rafting. Here you can go kayaking, canoeing and rafting. You can organize both individual and group descent with the skilled instructor. The most popular excursion is a boat trip on the lake. Landing marina is located near the lake. For groups of people it is possible to organize cruise with live music and refreshments directly on the deck. Lake Lipno is known as a "fishermen's paradise." The best-known fish living in the Lipno, without any doubt, are perch and pike. You can fishing here all around the year (open period for catching predatory fish : from June 16 till December 31). Variety of fishing fields and fish species allows to take fishing like recreation and sports. 7 km from the villa, there is a quality golf field with 18 holes («Golf Resort Lipno»). You can rent all the necessary sports equipment. At a distance of 7 km from the villa, there is Kramolin ski resort, one of the five best ski centers located in the Czech Republic. The ski bus will take you from Frymburk to this center. Cable car with seats is equipped with three lifts, the total capacity of which is 4,800 people per hour. There are six ski slopes of all levels of difficulty with a total length of downhill slopes about 5.5 km and a quality snowpark with a number of obstacles. For children there is «Foxpark» with child lift and two moving walkways. There is a large free car parking near the ropeway. In addition to beach recreation and sport do not forget to explore the surrounding castles and other sights. 18 km from Frymburk there is a Cistercian monastery in the town Vyssi Brod, where you will see early Gothic Church of St. Bartholomew, the monastic church of the Assumption of the Virgin Mary, the oldest part - Quarterly capitulary hall, the third-largest library in the Czech Republic with 70,000 books, art gallery and Postal Museum. 24 km from Frymburk there is Cesky Krumlov - a small medieval town, which is one of the most beautiful cities in Europe. The sight of Cesky Krumlov has hardly changed since the 18th century. Due to magnificence of its historical monuments Cesky Krumlov is included in the list of world cultural heritage by UNESCO. The medieval castle of Cesky Krumlov was built on a bend of River Vltava and takes a mountain range along the left bank. The center of the old city is located on a hill on the right bank. The Sumava Mountains are in the south-west. They separate the Czech Republic from Austria and Germany. The Vltava, winding three times, returns almost to the same place and surrounds the historic center. City and Castle Rožmberk over the Vltava, located 27 km from Frymburk, makes a double impression. On the one hand, Rožmberk nad Vltavou is huge, unapproachable giant, built of white stone, towering over the surrounding area, as a silent guardian. And on the other hand, the castle Rožmberk nad Vltavou so fits in the landscape so you can imagine that Castle Rožmberk nad Vltavoû grows out of the Šumava Mountains and is an integral part of it. It is not surprising. Rožmberk nad Vltavou was founded in the 13th century and was originally known as Rosenberg in the German (or Pink Mountain). A Place for the construction of the castle was Rosenberg Šumava dense forests. However, time passed and German Rosenberg became Czech Rožmberk over the Vltava. Stunningly beautiful castle Hluboká nad Vltavou is located 56 km from Frymburk. The castle was founded in the middle of XIII century by noble Cech man from Budejovice on a cliff, 83 meters high above the river Vltava. The castle complex includes 140 rooms, 11 towers, two courtyards, a glassed conservatory, stables. The inside and outside castle walls are decorated with hunting trophies of its former owners. You can see Schwarzenberg family's suit of armor there.There are furniture XVIII-XIX centuries, the collection of Dutch painting XVI-XVII centuries, historical weapons, porcelain, pottery and glass (since 1604), and ancient tapestries. The interiors of the castle are furnished in the style of the late period of the English Renaissance. The ceilings in the castle, doors, picture frames are decorated with exquisite carvings. English garden surrounding the castle occupies area of 190 acres with rare species of trees and ponds. 47km from Frymburk there is a village Holašovice .It`s a well-preserved example of a traditional rural architecture of Central Europe., . Вам понравится, ведь в моем жилье есть Villa Frymburk 240 Luxurious relax villa (for 12 persons), located in the nature reserve in South Bohemia (Shumava) on the shore of a beautiful lake, The Lipno.Frymburk is an ideal place for a family holiday. Here you will find activities to do both in winter and summer. The villa is located just 50 meters away from the Lipno , 500 meters from supermarkets and restaurants. The house was built in 2008. There is parking in front of the house, behind it - a patio with an outdoor swimming pool (5m * 3m, depth 1.2m), a playground, a summer house with garden furniture and a barbecue area. On the ground floor: sauna, fitness room, toilet. On the first floor: kitchen with household appliances and utensils, including an electric stove, an oven, a dishwasher, a microwave oven, a coffee maker, a tea-kettle, a large dining table, a high chair; living room with sofas, satellite TV, DVD, Wi-Fi, exit to the garden; bedroom with a double bed; bathroom with a shower, a bath, a double sink and a toilet and also a separate toilet. On the second floor: three bedrooms with double beds, one large baby room with four single beds and a cot, bathroom with shower, sink, toilet, washing machine and dryer. The house is fully equipped for your holiday comfort.. Мое жилье подходит для этого: пары, соло-путешественники, семьи (с детьми) и большие группы.
ประเภทห้อง
บ้าน/อพาร์ทเมนท์ทั้งหลัง
---
ประเภทที่พัก
---
พักได้
12
---
ห้องนอน
5
Frymburk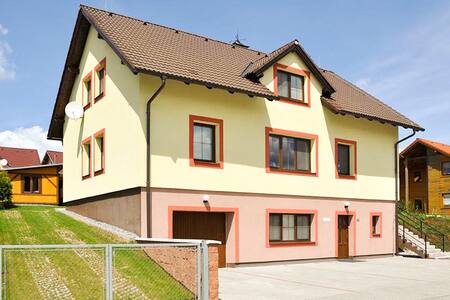 the house is SUPER stylish, beautifully renovated and quiet. Jakob is very kind and his job ia very interesting. Being a local journalist, he knows everything about the city. Recommended!
Maurizio
August 2016
Jakob ist ein perfekter Gastgeber und das Haus mit Garten und Innblick ist einfach traumhaft. Man hat einen wunderschönen Blick auf die Altstadt und kommt zu Fuß sehr schnell an alle wichtigen Punkte in Passau. Besonders gefiel mir sein Wohnkonzept, was an ein offenes Haus erinnert. Zusammen mit anderen Airbnb Gästen, Studenten und Jakob selbst kann man so einige nette Abende mit interessanten Gesprächen erleben. Wenn man möchte bietet das Haus jedoch auch genug Rückzugsorte, um seine Ruhe zu genießen. Ich kann Jakob als Gastgeber und das unbeschreiblich schöne Haus nur weiterempfehlen.
Martin
August 2016
Tolle Unterkunft mit sensationeller Lage direkt am Inn. Nette Bewohner und erstklassige Ausstattung. Alles was man von einer AirBNB Reise erwartet wurde erfüllt. Gerne wieder!
Marco
July 2016
ประเภทห้อง
ห้องส่วนตัว
---
ประเภทที่พัก
---
พักได้
2
---
ห้องนอน
1
Passau
De luxe vakantievilla, ligt 500 m van het bekende Lipnomeer (42 km lang)en aan de rand van de bossen die deel uit maken van het schitterende natuurgebied de Sumava. Vanwege de indeling is het vakantiehuis uitstekend geschikt voor 2 gezinnen.
Het vakantiehuis, met een woonkamer van 47 m2, een garage, vier royale slaapkamers en twee badkamers, is van alle gemakken voorzien. Aanwezig zijn draadloos internet, canal digital TV met Nederlandse zender, vaatwasser, magnetron, wasmachine en een droger. Kast met spelletjes en boeken. garage, terras en een balkon. Het is een goed geïsoleerd huis, wat betekent dat er zowel in de winter als in de zomer het een aangename temperatuur is. Het hele huis staat ter beschikking muv 1 opbergkast en de zolder in de garage. Er is een beheerder op het park aanwezig voor problemen.
De combinatie van het grote Lipnomeer (42 km. lang), waar alle watersporten beoefend kunnen worden, de bossen en de bergen zorgen er voor dat u in alle jaargetijden in Lipno een bijzonder verblijf zult hebben. In het voorjaar geniet u van het ontluikend groen, in de zomer van de warmte die een landklimaat biedt en de mogelijkheden van een 600 hectare groot meer, in het najaar van de herfsttooi van de bossen en in de winter van de prima wintersportmogelijkheden. U kunt er fietsen en mountainbiken (fietsen zijn te huur), schitterende (Nordick-walking)wandelingen maken, uitstapjes maken naar o.a. Cesky Crumlov, Praag, Wenen en nog andere bijzondere (culturele) plekken in de omgeving. Het skigebied van Lipno (Kramolin) zit vanwege zijn voortreffelijke voorzieningen (inclusief een snowboardpark) ruimschoots in de top-3 van de Tsjechische skigebieden en richt zich vooral op kinderen en de nog niet al te gevorderde skiërs. De aandacht die aan kinderen wordt gegeven werpt wel zijn vruchten af. Lipno staat bij Zoover in het lijstje van de meest kindvriendelijkste skigebieden in Europa op de tweede plaats. De zeer ervaren skiërs kunnen terecht in Hochfichte in Oostenrijk wat ongeveer een half uur rijden is. Voor de langlaufliefhebbers zijn vele fraaie routes uitgezet en de schaatsliefhebbers kunnen 's winters hun hart ophalen op de kilometerslange parcoursen, die op het ijs van het Lipnomeer dat op 500 meter afstand ligt van het chalet, worden uitgezet. De pistes zijn - wanneer de omstandigheden het toelaten - skiënd vanuit de vakantiewoning bereikbaar en je kunt skiënd thuiskomen. Omdat het huis pal tegen de bosrand ligt, is het bijna 24 uur per dag heerlijk rustig en kunt u de bossen beschouwen als de speeltuin voor uw kinderen. In Lipno en de directe omgeving vindt u twee subtropische zwembaden, gezellige restaurantjes met de daarbij behorende terrassen, sportscholen, een zeilschool, een golfbaan, spiksplinternieuwe wellnesscentra, etc. De lage koers van de kroon maakt het verpozen nog aangenamer. Het gebied is een ideale plek om te wandelen en mountainbiken. Het openbaar vervoer is niet aan te raden. Er dient een wettelijke toeristenbelasting betaald te worden aan de beheerder van 1,50 euro per persoon per dag. Tevens is het linnengoed van 5,50 p.p. verplicht om af te nemen. Eindreiniging is 45 euro en bij aankomst dient u een borg van 200 euro te betalen. Deze kosten dienen bij aankomst bij de beheerder voldaan te worden.
Nous étions 9 (2 familles avec enfants) et avons passé un super séjour à Lipno. Cette petite ville balnéaire est très bien équipée au niveau sportif. La maison de Stella était parfaite pour nous, bien équipée et très propre. Je recommande vivement ce logement!
Déborah
August 2015
ประเภทห้อง
บ้าน/อพาร์ทเมนท์ทั้งหลัง
---
ประเภทที่พัก
---
พักได้
10
---
ห้องนอน
4
Lipno nad Vltavou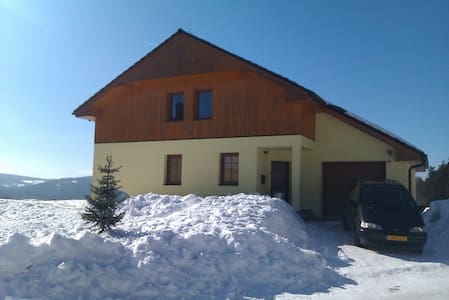 My place is close to Lipno lake & Lipno village centre & Ski-areal Lipno. You'll love my place because of the outdoor and indoor large space, the comfy bed, the kitchen, the comfort. My place is good for couples, families (with kids), big groups, and furry friends (pets).
ประเภทห้อง
บ้าน/อพาร์ทเมนท์ทั้งหลัง
---
ประเภทที่พัก
---
พักได้
16
---
ห้องนอน
7
Lipno nad Vltavou
We offer relaxation in a cozy villa in the resort town of Frymburk on the banks of the Czech Lake Lipno. You can rent the villa for your family and friends, and spend unforgettable days surrounded by marvelous nature.
The Frymburk 269 villa is located in a quiet part of the town of Frymburk and is surrounded by similar villas, but Frymburk 269 is the only one-storey villa! This is very important, an undeniable benefit for a comfortable stay for all tourists, but especially if they include little children, the elderly, or people with disabilities. Below you can get acquainted with details of the villa's facilities. The villa with private pool consists of four bedrooms, two bathrooms, a large fireplace hall, a kitchen, dining room, and living room for watching satellite televison and DVDs. The villa is designed to comfortably house at least eight people, but in some cases it is possible to host more. The villa is one storey, which is a huge plus for children, the elderly, or disabled. The villa is equipped with furniture for little ones: a high chair, crib, and in the yard kids can be pushed on swings. The minimum rental period is one week (from Saturday to Saturday). The price does not depend on the number of people. Rent includes the cost of water, electricity, television, and internet. Firewood is available for free. Smoking inside the villa is prohibited, we ask that you be considerate of this rule. On site there are two parking spaces (one of which is covered) for cars, as well as two more outside the villa. The villa is located 300 meters from the beach, 100 meters from the water park and spa complex. You can find out about other places for recreation, sports, and cultural attractions in the Leisure section or on the main page of our site.
We enjoyed very much of our staying in Frymburk 269 (Two couples with 2 inf). The house big and you can find all you need inside. At next trip to this area we definitely will stay in this house.
Vadim
September 2015
Hi, we were at Frymburks house with six people and we were very happy with the house. The house is very big with a nice sauna and everything was very clean. The saloon and the kitchen are very big so there is no problem that six or more people are together in the same room enjoing the time together. We would repeat another time, but next time in summer to enjoy also the swimming pool. Regards, Roberto
Roberto
March 2015
ประเภทห้อง
บ้าน/อพาร์ทเมนท์ทั้งหลัง
---
ประเภทที่พัก
---
พักได้
14
---
ห้องนอน
4
Frymburk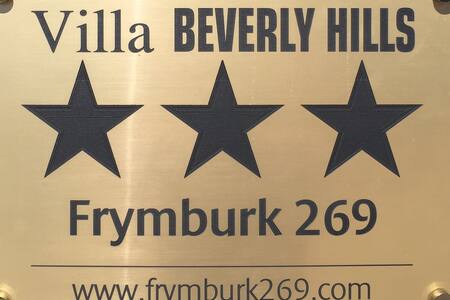 1

–

14

จาก

วิลล่าให้เช่า 14