Our cozy attic room with exposed beams can comfortably accommodate two people and also offers a lounge area separate from the bedroom. In 50 minutes by train it is possible to reach the area of EXPO 2015.
Located on the second floor of a recently restored Lombard-style farmhouse, the room has a comfortable sofa-bed for two people, a bathroom and a loft area for reading and relaxing. Downstairs at guests' disposal there is another bathroom with shower. The house is comfortable and cozy. We have two lovely cats, Hermes and Nikita. Upon request it is possible to have a breakfast service. The cost is 4,00 € per person/per day.
Located on a hill, the house is a 3-minute drive from the town center and train station.
I had a great stay. The home was very pretty and clean. Andrea and her husband were great hosts and very helpful. Defenitely reccomend them and will be back in the future.
Roy
2017-03-20T00:00:00Z
Roberta and Fabio! Thank you very much for our staying at your house. We felt ourselves like at home. Thank you for your kindness, hospitelitess, etc. We 've spent great time Maksym and Tanya
maksym
2014-11-14T00:00:00Z
Accueil sympa, tout est fait pour faciliter notre sejour. Bonne communication avant l'arrivée pour que tout se passe bien. Petit déjeuner sympa aussi. En adéquation par rapport à nos attentes, bon rapport qualité prix.
valérie
2016-09-26T00:00:00Z
Thanks a lot to Roberta and Fabio! They are really warm and caring hosts. We enjoyed our stay in their apartment, which is situated in a really pleasant, quite part of the city, you can hear birds singing in the morning and the air is very clean and fresh. The room is comfortable for couples and has everything traveler needs. And the mansard window right over the bed when opened lets the sunshine greet you in the morning. Roberta provided parking lot on the territory of their house and helped a lot to navigate through local places of interest, shops etc. Best choice for travelers!
Vasilisa
2015-05-06T00:00:00Z
Roberta's house was the most beautiful house where we slept. It was pretty clean, and well-equipped. The breakfast was the richest one what we got during our journey. We went to the house by walk, it was approximately 15 minutes from the train-station. Roberta had just leaved before we arrived, but she text us, and always kept the contact. Her English was nice, we enjoyed the conversation with her in the night. Following morning when we departed we got sandwiches for our trip and she took us to the station.
Balázs
2015-08-03T00:00:00Z
Roberta was such a wonderful host. She very kindly picked us up from the station, provided maps and told us all we needed to know about restaurants and bars and things to do in Sesto, which made for a great time in the town. The town is not on the lake itself, and it's quiet, but very pleasant, and her house is an accessible 20 mins walk. The house itself is beautiful; very clean and one of the most tastefully furnished houses I've seen in a long time. Indeed, the breakfast she provided was superb and large!
Ollie
2014-07-19T00:00:00Z
Lovely stay! Great breakfast for a very reasonable price :)
Shani
2016-10-29T00:00:00Z
Très bon acceuil, la maison est très calme et agréable. Je recommande cette adresse.
Jordan
2015-04-29T00:00:00Z
ประเภทห้อง
ห้องส่วนตัว
---
ประเภทที่พัก
บ้าน
---
พักได้
2
---
ห้องนอน
Sesto Calende, Lombardia, อิตาลี
Detached house with outdoor area, garden and direct access to the lake. .
Sweet Suite is a nice and brand new accommodation on the shores of Lake Maggiore. The house is located in Lisanza, between Sesto Calende and Angera, about 20 km from Malpensa Airport and 60 km from Milan and is strategic for excursions and visits is on the Lombardy side of Lake is on the Piedmont. The house is independent, with a kitchen, bedroom (with double bed and double sofa bed) and bathroom with shower; It has a covered outdoor area with table, chairs, swing and outdoor sink and a garden with chairs available. There is also direct access to the lake, with bathing possibilities. It 'also available to put in the water a small light boat. Cantiere Nautico 30 meters. Linens and towels are provided and included in the price, but any changes have an extra cost, as well as, on request, beach towels. There is an extra cost of 10€/day for heating from 15 October to 15 April each year and 10€/day for air conditioning from 01 July to 31 August each year. On request in different periods. Basic rates refer to two persons; extra 8 € per night per person for the third and fourth occupant.
ประเภทห้อง
บ้าน/อพาร์ทเมนท์ทั้งหลัง
---
ประเภทที่พัก
บ้าน
---
พักได้
4
---
ห้องนอน
Sesto Calende, Lombardia, อิตาลี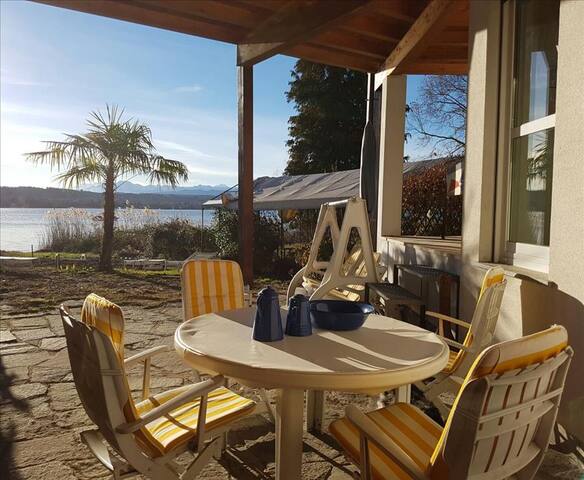 Immerso nel verde, a 2 km dal centro abitato che si affaccia sul fiume Ticino e sul Lago Maggiore
La pace dei boschi
La tranquillità
ประเภทห้อง
ห้องส่วนตัว
---
ประเภทที่พัก
บ้าน
---
พักได้
2
---
ห้องนอน
Sesto Calende, Lombardia, อิตาลี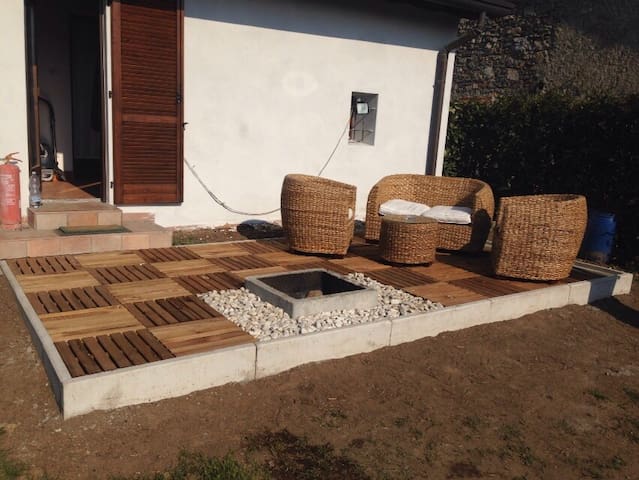 Bilocale termoautonomo e ben illuminato. Dotato di arredamento essenziale ma molto accogliente, posizione tranquilla e vicino ai servizi necessari. Vicino all'aeroporto della Malpensa.
Vicinanza Aeroporto con possibilità di trasferimento gratuito
Frazione del Comune di Somma Lombardo, il bilocale si trova a Mezzana
ประเภทห้อง
บ้าน/อพาร์ทเมนท์ทั้งหลัง
---
ประเภทที่พัก
บ้าน
---
พักได้
1
---
ห้องนอน
Somma Lombardo, Lombardia, อิตาลี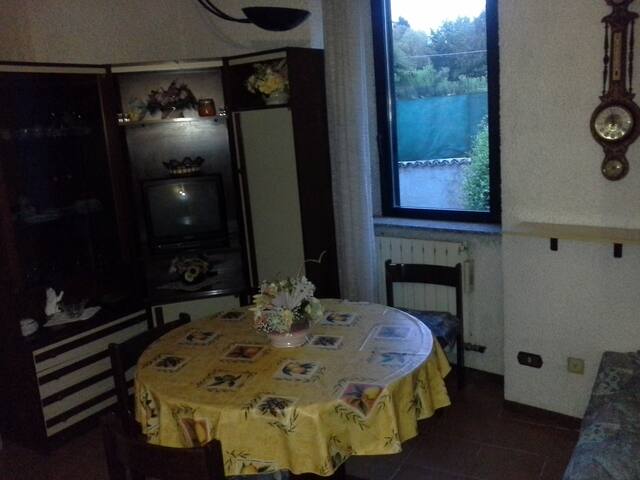 Camera confortevole con divano letto matrimoniale e terrazzo in casa privata con grande giardino. Aeroporto di Milano Malpensa a 11 minuti, 7 km. Può ospitare fino a n. 2 persone. Prezzo per una persona € 25.00 Prezzo per due persone € 40.00
Mara was a great host, providing everything I needed during my stay. Communication was smooth and prompt. The place was as described - although the room is actually bigger than you'd expect judging from the pictures.
Thanos
2017-02-09T00:00:00Z
Mara ho lasciato un pezzo di focaccia e delle kinder "fetta a latte" nel frigo, me li sono dimenticati.
Alessandro
2017-02-04T00:00:00Z
Good to stay , she is very co operative
Satish
2017-04-07T00:00:00Z
Ho passato due giorni molto positivi. La zona è un po' "defilata" ma tranquilla e si raggiunge la stazione in pochi minuti in bici. Alloggio confortevole e come da descrizione. Proprietaria gentile, accogliente e sempre disponibile!
Mattia
2017-01-27T00:00:00Z
I felt very well in Mara's house. She is very welcoming and available. Picked me up from train station even if was late and loaned me her daughter bicycle to go to work to Hilton everyday. Hakim and Luna beautiful animals. Grazie Mars
Mehdi
2016-05-31T00:00:00Z
Mara was excellent. I ended up taking a late train to get to her house and she stayed up all night waiting for me. I am so thankful. Mara has two friendly dogs and her house is nice and clean. She even had snacks waiting for us and coffee in the morning before our flight. Mara is close to Malpensa, but make sure you have some euros. You must take a taxi to get to her house and the taxis were super expensive. Outside of the taxi expense Mara's house is an excellent option if you're looking to be spend the night close to the airport. It's about 12 minutes away.
Lauren
2016-09-27T00:00:00Z
This is the second time that I stay at Mara's home, and everything was great again. The room was clean and tidy, the place was calm, and the environment was nice. Mara and her family are really helpful and friendly, and they tried all the time to make me feel at home. I am very grateful for their help these days, and for sure I will think of her house like my first house in Italy. Thank you very much for these days!
David
2016-08-01T00:00:00Z
Mara and Francesco are two lovely people. I had some problems during the travel that made me arrive really late in the evening, and Mara waited for me patiently with a smile. They helped and oriented me when I needed, and they made me feel at home, treating me like a friend, rather than like a guest. I really need to thank them for the attentions they gave me, specially the first day. The house was tidy and clean, and the room was big and private, with an own access to the garden. The internet was okay, and they gave me free access to the common zones. I definitely recommend this place to anyone who wanted to visit the zone. Mara, Francesco, thank you very much for everything!
David
2016-07-20T00:00:00Z
ประเภทห้อง
ห้องส่วนตัว
---
ประเภทที่พัก
บ้าน
---
พักได้
2
---
ห้องนอน
Somma Lombardo, Lombardia, อิตาลี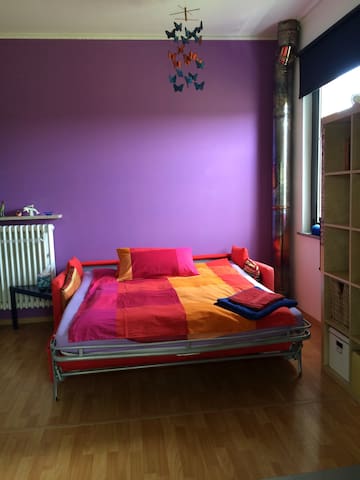 The "B&B Sant Anna" is located right in the Ticino National Park with an amazing view on the Ticino River and the Alpes, just 5 minutes drive from Milano Malpensa Airport. Our apartments are characterized by their charming location and by their attention for every smallest detail. They are the perfect place to relax in the quiet surroundings: bike escursions, horse riding or walking in the nearby wood. Discover with us the beautiful areas of Lake Maggiore or the hidden romantic views of the petit Lake Orta. If this program is too quiet for you, enjoy your time in the fashion city Milan! With Malpensa Express you reach the center of the town in only 45 minutes. HD-flatscreens TV and free internet WIFI is available in the whole area. if possible free pick-up from Malpensa Airport Don't hesitate to contact us, we do speak english.
We received a truly amazing Airbnb experience from Margret and her whole family. Wished we had more days to stay in her apartment. We were taken to their blueberry farm and even gave free airport drop offs and pickups from them. Very clean and modern apartment with all the facilities you need in a serene environment.
Dineshka
2016-06-30T00:00:00Z
Our host, Margaret was incredibly welcoming to us and our one cat, who had traveled with us from the US. The "farm" is just beautiful and tranquil with amazing views of the lake and snow top mountains. The accommodations are very comfortable and full of wonderful color and touches of Margaret's artistic taste. You can sit with your expresso outside and enjoy the weather and views, take bikes down quiet country paths or visit the quaint lake villages nearby and enjoy, of course wonderful food. I have to say Margaret and her family, Emilio and Matty, make you feel welcome and provide any type of help you may need to navigate a new country. Not to mention the delicious jams she makes and sells from her berry farm. We are enjoying them now. After a long flight from the US, it was a perfect spot to stay and recharge. We will come again, soon we hope. Ane Griffith
Anne
2016-05-29T00:00:00Z
Super Unterkunft,ruhige Lage das ideale zum entspannen. Nette Gastgeber :) ich fand es toll.
Steven
2016-08-07T00:00:00Z
Margaret made us feel right at home. Her place is amazing! Somewhat unbelievably close to MXP and yet a world away, overlooking a broad river valley with views to the Alps. Unbelievable property, with stylish, modern touches. And I have to say thanks again for the suggestion to visit Lago D'Orta on our last night in Italy. Completely magical, and one of the best nights we had over a long trip in Italy. Thanks again - next time we'll stay longer!
David
2015-06-02T00:00:00Z
Posto bellissimo
Ludovic
2017-02-18T00:00:00Z
The stay at Magaret`s lovely ranch Very near To Malpensa Airport, Already started great, when Margaret picked us up in the Airport. Margaret and her two son`s are truly blessed people, that makes the stay even better than expected. We felt at home from the very beginning. The apartment was Clean, light and perfectly arranged. Nice bed, good kitchen, Satelite Tv. it has it all. The Ranch is placed few Km`s from the airport and just 10 mins walk from a beautiful river. I can only recommend every one to stay here. you will not regret it!
Kevin
2013-09-16T00:00:00Z
we so enjoyed meeting Margaret for our brief stay close to Malpensa airport. Her place is gorgeous, the suite is beautifully done and so comfortable... she also insisted on making us a wonderful pasta dinner and breakfast!! Great company and wonderful hospitality! meg and terry
Meg
2013-10-25T00:00:00Z
Margaret's apartment is located in very quiet and beautiful place near Ticino river and just in 7-10 mins by driving from Malpensa (URL HIDDEN) stayed in entire house and it's perfect for 2 persons.House is clean and cosy, full equipped (refrigerator,washing machine etc),bathroom is big enough.The only one little difficulty is bad internet connection. I recommend Margaret's apartment to all who want to stay in quiet place and near airport area.
Ekaterina
2014-07-01T00:00:00Z
ประเภทห้อง
บ้าน/อพาร์ทเมนท์ทั้งหลัง
---
ประเภทที่พัก
บ้าน
---
พักได้
3
---
ห้องนอน
Somma Lombardo, Lombardy, อิตาลี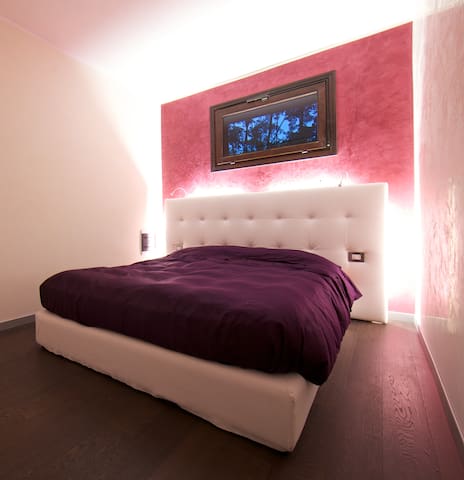 Comfortable house in historic town, 5' by foot from lake Comabbio, 5' by car from Lake Maggiore, 30' by car from Milan. Kitchen with living room and bathroom at ground floor, 2 bedrooms, bathroom and terrace at 1st. floor. Fully equipped. Private parking inside the courtyard, closed with electric gate.
Welcome! My house was built in the late 800's and was fully restored with taste in 2008 with 1st class materials, wooden parquet floor, natural stone tiles and exclusive furniture. The gate to the courtyard where the entrance is located, is electrically activated. At the ground floor there is a bright courtyard shared with the neighbors where is placed the private parking and an arcade where i keep the bikes. The Kitchen with dining room is fully equipped with microwave, dishwasher, oven, fridge, cookers and, of course, pots, dishes, cutlery and all you may need to cook, eat and keep your food. There is also a lovely fireplace. The small bathroom at the ground floor is equipped with a washing machine. At the first floor, the bedrooms, from where you can see the lake Comabbio, are spacious, bright and 1 of them is equipped with a big closet. One of the bedrooms has the access to the terrace, a quiet spot full of plants where you can enjoy the afternoon sun. The bathroom at the 1st floor is comfortable, classy and fully equipped. Antonio and Anna, the neighbors, are a very kind couple that will assist you in case of need.
Mercallo is a 1700 inhabitants-lovely historic town, that houses festivals, open air markets and other pleasant activities almost every weekend, especially in the spring-summer season. Most of it are organized in the lake area. Walking 500m from the house you can reach the Lake Comabbio bike-pedestrian 13km track, that takes you all around the lake, passing through the nearby towns of Corgeno, Varano Borghi, Ternate and Comabbio; i'm sure that during your walk or bike ride you will stop several times to admire the many lovely spots in the surroundings. The forests surrounding Mercallo are crossed by marked trails that can be visited safely. In a range of 200m from the house you will find: Minimarket, Bar, Pizzeria, bakery, Bank with ATM, Post office, Doctor, bike repair shop.
Le logement correspondait exactement à ce que nous attendions il est propre et parfait pour y passer un bon sejour . Gino est très sympathique et accueillant. Je recommande ce logement sans aucune hésitation.
evelyne
2015-10-31T00:00:00Z
we enjoyed our stay in Ginos place. Gino was very welcoming and explained our options and where to do/get things to us. we used the bikes to explore the little village and the area and the lakes. the little village is really nice ( sometimes the churchbells were a bit loud) and we can recommend the pizzeria and the breadstore around the corner. So all in all we enjoyed our stay in Mercallo. Thanx Gino.
Jello
2016-04-19T00:00:00Z
Great location in a small village where the local hospitality was exceptional..the welcome, the great neighbours, the location all made for a memorable stay...exactly what we were looking for after 8 weeks on the road. Great place for a real chillout and to experience Italian hospitality at its best!
Hayden
2016-08-18T00:00:00Z
J'ai passé 5 nuits avec mes enfants (10 & 13 ans) dans le logement de Gino. On y était super bien ! Il y avait tout le confort nécessaire et nous avons même pu profiter de la terrasse, même si celle-ci n'est pas entièrement privative. Il faut juste ne pas avoir eu son permis dans un paquet Bonux pour négocier la cour sans égratigner sa voiture ( ouf ! J'y suis arrivé ! ) Gino a fait le nécessaire pour que tout se passe bien pendant notre séjour et il a été de très bon conseil pour les excursions que j'avais prévues. Les voisins aussi étaient très serviables ! Le logement est parfaitement situé pour envisager les visites de Milan et des lacs d'Orta, Majeur et Côme. En bref, je recommande chaleureusement la location de Gino
Emmanuelle
2016-04-09T00:00:00Z
I spent a whole month in Mercallo and I really enjoyed my stay! Gino was a great host and the neighbours are nice and helpful as well. There were two minor issues with the fridge and wifi and Gino immediately took care of it after I called him. The flat is very nicely furnished and liked the warm ambiance. There is everything you'll need, also for longer stays. The stairs to the upper floor is a bit tricky though and you should be careful if your traveling with small children. Mercallo is a quiet, lovely, village near Lago Maggiore. There is a bakery, a café, two bars, a pharmacy and a grocery store very close to the flat around the town's square. To move around and explore the beautiful surroundings you should have a car otherwise it will get quite cumbersome. I can absolutely recommend this flat and will definitely consider to book again with Gino when I should be in the region again. Thank's for all Gino!
Sandro
2016-04-01T00:00:00Z
Gino managed perfectly our coming. All was organized even in the emergency...Good job Gino. A guy who loves Havana and Rugby can' t be bad.
laurent
2015-07-16T00:00:00Z
Gino was an amazing host! From the beginning, he made us feel welcomed and at home. He informed us of all there was to do around the area and places we should eat. His home is so cozy and comfortable! Wish we would have stayed there a lot longer so we could have enjoyed the lake and sites around the area.
rose
2015-06-23T00:00:00Z
Très bon séjour bien situé pour visiter le lac majeur 5min en voiture et 40minutes en voiture pour le départ du bateau pour visiter les îles boromees. Puis à 1h de Come et 50 min de Milan. photos logement conforme au réel. Gino est très accueillant et disponible si besoin. Les voisins sont très gentils et dispo également. nous avons passé un très agréable séjour.
Julie
2016-07-17T00:00:00Z
ประเภทห้อง
บ้าน/อพาร์ทเมนท์ทั้งหลัง
---
ประเภทที่พัก
บ้าน
---
พักได้
3
---
ห้องนอน
Mercallo, Lombardia, อิตาลี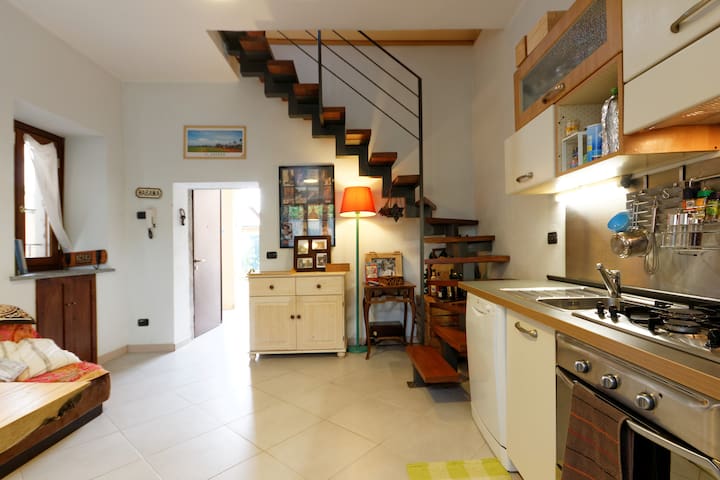 Our house is a conversion of an old soap factory with lots of character, high beam ceilings and view over the mountains. We are close to Malpensa Airport, Lake Maggiore, Milan, town centre, shopping. You'll love my place because of the location and great feel. It is cosy in winter and fresh in summer. My place is good for couples, business travellers (Agusta Westland, Malpensa, Whirpool, Milan Exhibition) families and big groups.
Open plan kitchen living gives you chance to be together with your friends or family. 3 comfortable bedrooms (one with ensuite bathroom) plus mezzanine queen size bedroom. One extra camping bed can be placed on request. 2 working spaces with LAN line. WIFI works well everywhere in the house. For cycling tourists garage can be available for storing bicycles safely.
Near to the lake Maggiore and other smaller lakes, number of great restaurants and pizzerias. Choice of supermarkets stores (Decathlon, Maison Du Monde etc.). The area offers lots of sporting activities: cycling, swimming, tennis, golf, water sports, skiing, horse riding.
Natalia was very welcoming to us, communication was perfect. The house was very nice and we had lots of space. In the kitchen you have realy everything you need for cooking. The parking spot is next to the house and we always found a place for our car. You need a car or bicycle to come around and see the area. Thanks for having us as your guests
Sonja
2016-08-07T00:00:00Z
Nous avons bien été accueilli par Natalia. Le logement correspond à la description. Le quartier est calme, si ce n'est le passage des avions. Il y a un parking gratuit devant l'appartement, ce qui est très pratique.
FABIENNE
2016-10-23T00:00:00Z
Natalia and her husband showed us the comfortable flat in a total of 10 minutes. A site to park the car is directly in front of the house and their is space enough. Three minutes drive to the beach, towels and sound system in the flat. Most appropriate for a relaxed time at the lago maggore. Highly recommended, Max
Max
2016-08-13T00:00:00Z
casa confortevole, ubicazione comoda.... host molto gentile e disponibile... spero di tornarci un giorno
salvatore luca
2017-02-18T00:00:00Z
Ottimo alloggio, spazioso, confortevole e ben arredato. Non mancava nulla erano presenti persino i giochi per i bambini. Ottima pulizia! Consigliato!
andrea
2017-03-06T00:00:00Z
Дом расположен в очень тихом месте. При этом он особенно хорош для путешественников на авто. Недалеко расположен аэропорт Мальпенса. В ближайшей доступности: сафари-парк, аутлеты, озёра, станция и 45 минут до Милана на поезде. Супермаркет в 5 минутах ходьбы. В сторону Ароны куча разнообразных магазинов. Имейте только в виду, что в праздники большинство из них не работает. 1 января не работает в ближайшей округе 99% магазинов и заведений. В обычные дни с 14 до 19 все рестораны закрыты. Это для информации )) Что касается дома и приёма - у нас исключительно позитивные воспоминания. Наталия всегда на связи и помогала нам в любой ситуации. Большое спасибо за приём, за рекомендацию ресторана Le Ris, за рекомендации, размещённые на Airbnb! Мы провели прекрасную неделю в Италии
Denis
2017-01-08T00:00:00Z
Very nice and clean house with 4 bedrooms and two bathrooms. There is a kitchen with full equipments so you can cook yourself very nice italian food.
Jakub
2017-03-31T00:00:00Z
Natalia ist eine hervorragende Gastgeberin. Die Kommunikation mit ihr war immer schnell, nett und informativ. Das Haus ist in der Anzeige ziemlich gut beschrieben und bebildert. Es fehlte uns an nichts. Öle, Salz, Butter, Müllsäcke,Seife,Duschgel etc.alles bereits vorhanden! Das Haus ist super isoliert...angenehm kühl im Hochsommer. Wir kommen gerne wieder!
jacque
2016-08-20T00:00:00Z
ประเภทห้อง
บ้าน/อพาร์ทเมนท์ทั้งหลัง
---
ประเภทที่พัก
บ้าน
---
พักได้
9
---
ห้องนอน
Castelletto sopra Ticino, Piemonte, อิตาลี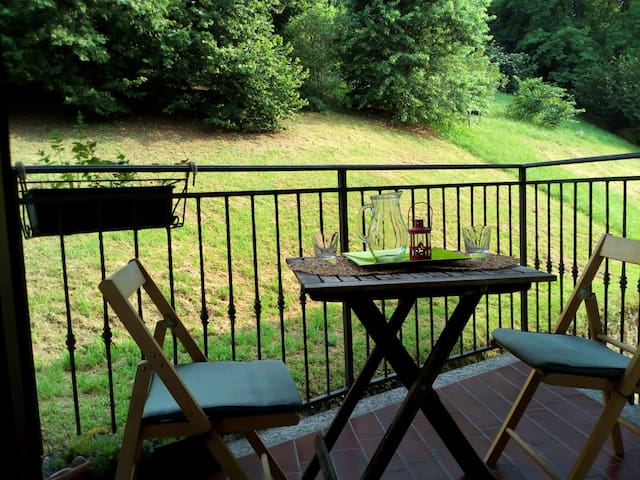 Accogliente casa ai bordi del Parco del Ticino e del Fiume Azzurro, a due passi dal Lago Maggiore, con possibilità di usufruire di trattamenti Reiki personalizzati a garanzia del vostro benessere. L'abitazione offre giardino e terrazzo privato per rilassarsi. per chi vuole tanti centri commerciali nella zona.
Giardino e terrazzo privati per colazione, pranzo e cena. E per la cura di se stessi, trattamenti Reiki personalizzati.
The hosts were very friendly and helpful. Even though the owner was absent, his family member contacted our daughter, drove her to the house and explained everything (Thank you Marco!! :) Fresh fruit, pastry, yogurts and more for our breakfasts were waiting for us. We were totally amazed by the outstanding design of the spacious apartment to the very details - we enjoyed greatly coming back home every day (scented candles of the exact color of each room and cute matching pillows are just a small part of the beautiful design...) All the essentials were waiting for us too (exactly like in the description). Quiet and safe location and very convenient parking. Close to Malpensa Airport (MXP) and many various shopping centers. GPS (navigator) is strongly recommended.
Albert
2016-08-21T00:00:00Z
A darci il benvenuto è stato il padre di Luca, una persona squisita e gentilissima che durante il nostro soggiorno ci a preparato due torte buonissime. Grazie mille, ci siamo sentiti a casa.
Marco
2016-10-08T00:00:00Z
Luca è una persona gentilissima ed organizzatissima- preciso è puntuale, e vi farà trovr e frutta fresca e dispensa piena! La casa gode di tutti i confort - aria condozionata- terrazzino, camere indipendenti, una bellissima cucina con tutti gli accessori del caso. Ero per lavoro ma era un po' come sentirsi già in vacanza!
Giancarlo
2016-07-11T00:00:00Z
Luca a été un hôte très chaleureux et généreux. Lui et sa famille ont su nous mettre à l'aise et nous donner de bons conseils sur les choses à faire dans la région. Nous ne pouvons que saluer la gentillesse et l'accueil chaleureux de Luca et de sa famille. Le logement correspond tout à fait aux photos et est spacieux et joliment décoré. C'est un superbe logement situé au 1er étage d'une maison familiale. Les placards et le frigo étaient amplement remplis à notre arrivée (yaourts, lait, petits biscuits, céréales, café, jus de fruits, eau, etc). Castelletto se trouve à une dizaine de minutes en voiture de Arona, ville appréciée pour se balader autour du lac Majeur. Nous avons passé un excellent séjour de 15 jours là-bas et y retournerions sans hésiter!
Delphine
2015-08-22T00:00:00Z
Par leur simplicité et leur gentillesse et leur bonne volonté
ROSA
2016-08-07T00:00:00Z
Vanaf de reservering was er een prettig contact met de verhuurder, de begeleiding naar de accommodatie was prima verzorgd en de ontvangst ter plaatse, was zeer plezierig. Het appartement was zeer naar ons zin. Ruim van opzet, goede voorzieningen en - meer dan wij hadden verwacht - een koelkast gevuld met verschillende vruchtensappen e.d. Ook alle ingrediënten voor een ontbijt waren aanwezig.
Ton
2016-09-07T00:00:00Z
casa bellissima immersa nel verde dotata di tutti i confort. colazione abbondantissima e variegata, torte spettacolari . i padroni di casa che dire, persone eccezzionali e generosissimi, molto ospitali e disponibili. sicuramente ci torneremo. consigliato vivamente
Mostafa
2016-04-21T00:00:00Z
Tutto perfetto. Luca e suoi genitori persone squisite.
Paolo
2016-12-29T00:00:00Z
ประเภทห้อง
บ้าน/อพาร์ทเมนท์ทั้งหลัง
---
ประเภทที่พัก
บ้าน
---
พักได้
4
---
ห้องนอน
Castelletto sopra Ticino, Piemonte, อิตาลี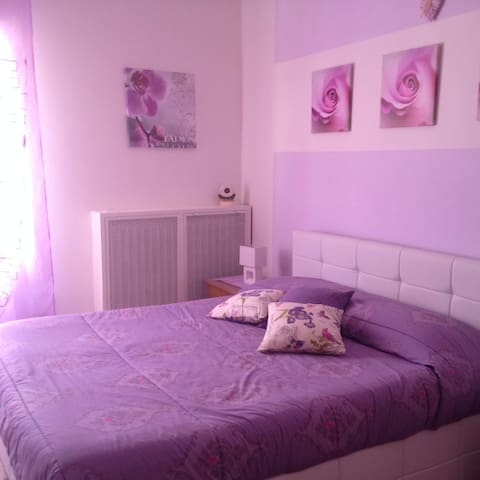 PERFECT TO EXPLORE LAKE MAGGIORE AND THE LAKE AREA PERFETTO PER SCOPRIRE IL LAGO MAGGIORE E GLI ALTRI LAGHI LOMBARDI
L'appartamento è al piano terra di una villetta di recente ristrutturazione. Unico, ampio e fresco open space con ingresso indipendente dall'abitazione principale, si compone di un piccolo soggiorno con un divano fouton che, all'occorrenza, diventa un letto matrimoniale, e della zona notte in stile country chic con due comodi letti singoli.Divano, materassi, lenzuola e coperte sono nuovissimi. È dotato di un piano cottura ad induzione, di frigorifero, microonde e bollitore elettrico per prepararsi la colazione o un pasto veloce da consumarsi all'interno o all'esterno, nel verde e al fresco dell'ombrellone, proprio fuori casa. Potrete accedere gratuitamente alla nostra rete internet WI FI! Avendo tre figli, abbiamo tutto l'occorrente, compreso il lettino da campo, per ospitare famiglie con bambini… basta chiedere! Mercallo è un ridente paese sulle colline prealpine, ideale per fuggire dal caos cittadino, ma anche strategico punto di partenza per visitare i dintorni, essendo a soli 5 km dall'uscita di Vergiate-Sesto Calende e a 20 km dall'aeroporto di Milano-Malpensa. Le bellezze del lago Maggiore sono vicine (Sesto Calende, ad esempio, dista 5 minuti di macchina, Arona 15 min, Laveno 20 min), così come Milano (40 min), Varese (25 min), Como (45 min) e Lugano (55 min).Per gli amanti della montagna sono facilmente raggiungibili in poco più di un'ora anche le località piemontesi del Monte Rosa, come Alagna e Macugnaga e la Val Grande, l'area wilderness più grande d'Italia, l'Alpe Devero e l'alpe Veglia. I trasporti pubblici sono molto pochi, la macchina o la moto sono indispensabili.. a meno che si preferisca rilassarsi nella tranquillità di Mercallo. La pista ciclabile di 12 km attorno al lago di Comabbio, facilmente raggiungibile a piedi, dà l'opportunità di lunghe camminate o biciclettate, magari sostando per un pic nic nei parchi di Ternate e Corgeno; nella calura estiva un tuffo nelle acque pulite del lago di Monate è proprio quello che ci vuole. Da non perdere una visita alla chiesa parrocchiale e una sosta sul suo sagrato affacciato sul lago. In paese non mancano poi bar, una pizzeria da asporto, un minimarket, la farmacia, la banca , la posta, parrucchiera ed estetista, tutti distanti 15 min a piedi dall'appartamento. A pochi passi, poi, il Ristorante La Noce offre menù fissi a mezzogiorno a 12 euro. Durante l'estate, in tutta la zona, tante sono le occasioni per divertirsi, ascoltare buona musica e mangiare piatti tipici; la festa della birra di Mercallo è tra le più rinomate. La vicinanza con l'aeroporto fanno di Mercallo anche il luogo ideale per passare l'ultima notte prima di prendere il volo verso casa: il traffico è di solito (website hidden) e ci vogliono soli 20 min per raggiungere i terminal. Ground floor apartment of a newly renovated single house. In this large and airated open space with separate access from the main entrance, there are a small living room with a futon couch convertible in a double bed and in a country chic style bedroom with two confortable single beds. Couch, matresses, blankets and sheets are brand new. A free WI FI internet connection is provided! It's equipped with an induction cooker, a fridge, a microwave oven and an electronic boiler that you might need to prepare yourself breakfast or a light meal that you can enjoy inside or outside caressed by the breeze of the garden. We have three sons, so we can provide all a family with children might need, including an extra bed for infant…just ask us! Mercallo is a nice, small village on Prealps foothills ,the ideal location foe escaping the city confusion, but also a strategic starting point to visit the area, as it is only 5 km far from Vergiate-Sesto Calende Highway exit and 20 km from Milan Malpensa airport. The amenities of Lake Maggiore are close (Sesto calende is 5 minutes driving far, Arona 15 min, Laveno 20 min, Stresa and its islands 30 min), just like cities as Milan (40 min), Varese (25min), Como (45 min) and Lugano (55min). Mountain trekking lovers will not be disappointed to know that in about one hour trip they can easily reach the most popular locations in the Piedmont side of Monte Rosa, like Alagna and Macugnaga, the Val Grande, which is the largest wilderness area of Italy, and Devero and Veglia Alps. Public transportation really poor, so car or motorcycle are indispensable… unless you go for relaxing in Mercallo quiet atmosphere. The 12 km cycling path around the lake of Comabbio will give you the chance to stroll or bike, resting for a pic nic at the parks of Ternate and Corgeno; and in the summer heat, what is best of jumping in the fresh water of the lake of Monate, clamed to be one of the cleanest in Europe? It's really worth to see the parish church and have a look at the beautiful panorama of the lake. In town you can find bars, a take-away pizzeria, a grocery, a drugstore, a bank with ATM, the post office , an hairdresser and a beautician, all at a 15 minutes walking distance from the apartment. A few steps far, there is the restaurant "La Noce" offering at midday fixed price menu at 12 euros. In summertime weekends here around every village has its own feast, Mercallo Beer in music is one of the most popular, a great occasion for having beer, eating sausages and listening good music by the lakeside. The short distance to Milan Malpensa Airport makes our apartment the ideal location before your journey home.
Mercallo è un ridente paese sulle colline prealpine, ideale per fuggire dal caos cittadino, ma anche strategico punto di partenza per visitare i dintorni, essendo a soli 5 km dall'uscita di Vergiate-Sesto Calende e a 20 km dall'aeroporto di Milano-Malpensa. Le bellezze del lago Maggiore sono vicine (Sesto Calende, ad esempio, dista 5 minuti di macchina, Arona 15 min, Laveno 20 min), così come Milano (40 min), Varese (25 min), Como (45 min) e Lugano (55 min).Per gli amanti della montagna sono facilmente raggiungibili in poco più di un'ora anche le località piemontesi del Monte Rosa, come Alagna e Macugnaga e la Val Grande, l'area wilderness più grande d'Italia, l'Alpe Devero e l'alpe Veglia. I trasporti pubblici sono molto pochi, la macchina o la moto sono indispensabili.. a meno che si preferisca rilassarsi nella tranquillità di Mercallo. La pista ciclabile di 12 km attorno al lago di Comabbio, facilmente raggiungibile a piedi, dà l'opportunità di lunghe camminate o biciclettate, magari sostando per un pic nic nei parchi di Ternate e Corgeno; nella calura estiva un tuffo nelle acque pulite del lago di Monate è proprio quello che ci vuole. Da non perdere una visita alla chiesa parrocchiale e una sosta sul suo sagrato affacciato sul lago. In paese non mancano poi bar, una pizzeria da asporto, un minimarket, la farmacia, la banca , la posta, parrucchiera ed estetista, tutti distanti 15 min a piedi dall'appartamento. A pochi passi, poi, il Ristorante La Noce offre menù fissi a mezzogiorno a partire da 10 euro. Durante l'estate, in tutta la zona, tante sono le occasioni per divertirsi, ascoltare buona musica e mangiare piatti tipici; la festa della birra di Mercallo è tra le più rinomate
Amazing and beautiful apt. In a quiet and tranquil town. Close to the hwy and 30 min. From Milan. Tatiana, her husband and her daughter were very welcoming and the place had everything one need. I would love to stay there again.
meirav
2015-07-14T00:00:00Z
Prise de contact et échanges de mails, en français, avec Tatiana, par ailleurs polyglotte, qui est une personne super accueillante et communicative. Dès avant notre séjour, mais une fois sur place également, nous avons bénéficié d'excellents conseils de la part de la maîtresse de maison. Nous, 4 personnes, avons globalement tout apprécié lors de notre séjour et recommandons cette excellente adresse sans la moindre réserve.
François
2015-10-12T00:00:00Z
The place was great. It is centrally located between the major Italian lakes. It is a great place for a family. There are many of affordable restaurant options in the area. We would definitely stay here again.
Dennis
2015-07-07T00:00:00Z
loger chez Tatiana à Mercallo et vraiment très agréable! l'accueil et formidable! c'est idéal pour se retrouver au calme après avoir profité des richesses touristiques de la région. à recommander sans aucune hésitation!
Dominique
2015-07-25T00:00:00Z
We had an amazing time at Tatiana and Roberto's house! Everything was very neat and clean, all the details were kind! Great place to enjoy the north of Italy! We recommend! Thanks!
bruna
2015-11-02T00:00:00Z
Trotz Abwesenheit der Gastgeber bei unserer Ankunft, war für Schlüsselübergabe und Einweisung der Räumlichkeiten bestens gesorgt. Alles war SEHR sauber und gemütlich. Matratzen und Dusche waren perfekt und sogar Bier im Kühlschrank stand bereit. Super Informationen über Gegend, Gastronomie usw. standen zur Verfügung. Eins ist klar: wir kommen wieder!!!!!! Verena und Peter
Peter
2014-10-30T00:00:00Z
L'appartement de Tatiana est spacieux ,très propre,le rez de jardin est agréable pour les repas .Tatiana est très agréable et parle français couramment...elle connait bien sa région et prodigue de bons conseils sur les visites à faire. Voiture indispensable pour se rendre au lac majeur.
pascal
2015-07-28T00:00:00Z
A great conversion of a basement into perfect studio type accommodation for a stopover. We would definitely consider a few more days here as a base to explore lake maggiore and the area.
Carolyn
2016-09-04T00:00:00Z
ประเภทห้อง
บ้าน/อพาร์ทเมนท์ทั้งหลัง
---
ประเภทที่พัก
บ้าน
---
พักได้
4
---
ห้องนอน
Mercallo, Lombardy, อิตาลี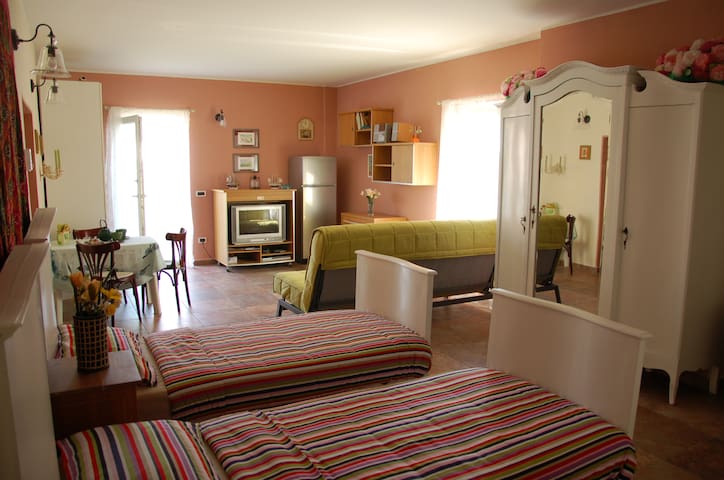 Villa recently restored on two floors with large garden and free parking next the house. The ground floor consists of a large living room with fireplace and dining room, kitchen, bedroom with king size bed and bathroom with shower. On the second floor living room with studio work, a double bedroom, a twin bedroom and a bathroom with tub. Available a small bed for babies
The accommodation is only 25 minutes drive from Malpensa airport and is a perfect starting point for visiting the park area of Ticino and Lake Maggiore with its beautiful islands
ประเภทห้อง
บ้าน/อพาร์ทเมนท์ทั้งหลัง
---
ประเภทที่พัก
บ้าน
---
พักได้
7
---
ห้องนอน
Castelletto sopra Ticino, Piemonte, อิตาลี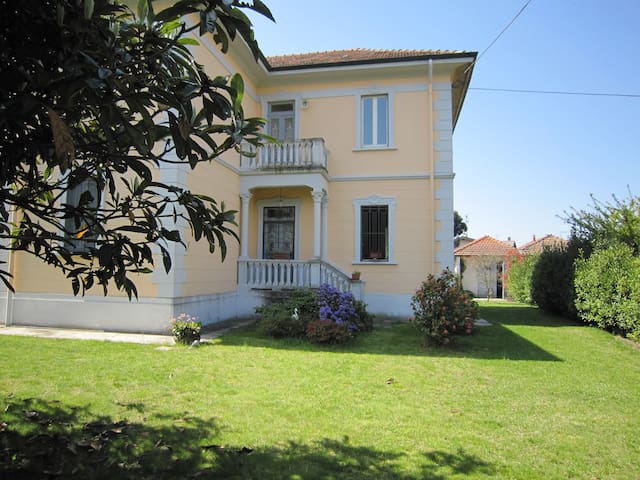 My accommodation is close to parks, art and culture, magnificent panoramic views, restaurants,. You will like my accommodation for these reasons: the location, the atmosphere and outer space. My accommodation is suitable for couples, lone adventurers, business travelers and families (with children).
ประเภทห้อง
บ้าน/อพาร์ทเมนท์ทั้งหลัง
---
ประเภทที่พัก
บ้าน
---
พักได้
5
---
ห้องนอน
Borgo Ticino, Piemonte, อิตาลี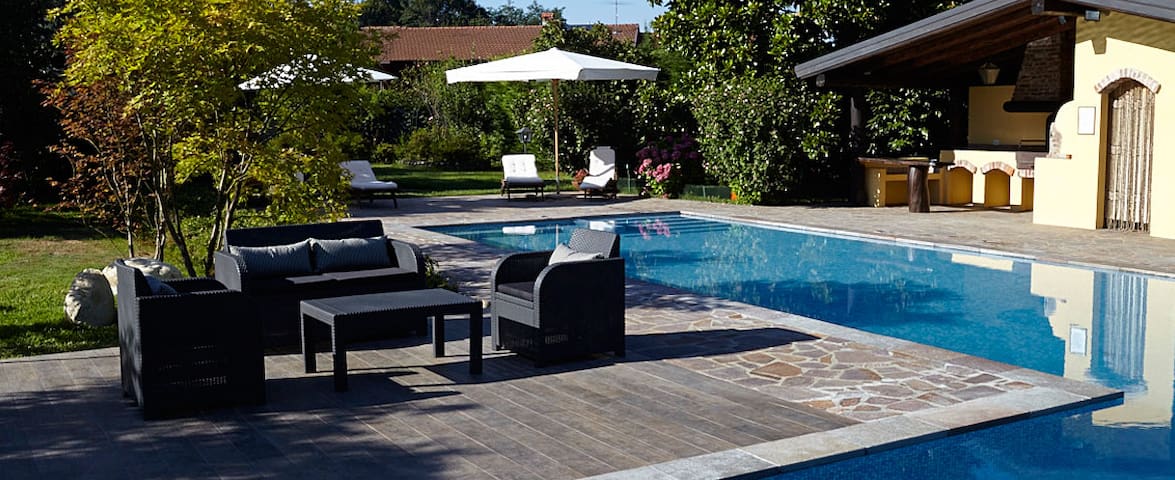 L'appartamento è al piano terra in una comoda villetta indipendente vista lago : si compone con tre camere da letto(due matrimoniali e una singola) un bagno con vasca ,cucina con frigorifero, forno a microonde,fornelli, posate e pentolame, ampio salotto e tv con digitale terrestre,barbecue ,terrazza con tavolo sedie e sdraio
Casa indipendente, soleggiata,ampio e comodo terrazzo, zona verde,barbecue a disposizione,parcheggio all'interno della proprietà
Mercallo si trova solo a 15 min. d'auto dall' aereoporto Milano-Malpensa e a 5 min. dall'uscita dell'autostrada Vergiate-Sesto Calende
Great host!!!. House and view. No air conditioner but his is normal in Itay. Overall we've enjoyed very much
Yevgeni
2016-07-31T00:00:00Z
Gianluca and his wife met us at the house and gave us a very thorough tour of the house and its ammenities. The house and location were perfect for our family needs. Our hosts were extremely helpful and accommodating, providing information about the area. They even personally guided us to a wonderful small town on the lake. Mecallo is a sweet little village with loads of character and charm.
Mary
2016-06-09T00:00:00Z
The host was very nice, Everything was perfect. I would recommend this host.
Karol
2016-08-31T00:00:00Z
Gianluca en zijn vrouw hebben ons zeer goed ontvangen in Mercallo. Hoewel ze enkel Italiaans spreken, was het een hartelijke en fijne ontvangst. Ze geven de nodige informatie, ook over de bezienswaardigheden. Het huis zelf is groot, met een zalig terras. Het zicht is exact zoals op de foto. Bij alle weersomstandigheden konden we buiten zitten. Het enige minpuntje daar is de grote baan die nogal dichtbij loopt, maar dat valt mee. Er was 1 matras die wat beter kon, maar dat kan makkelijk verholpen worden. Het huis is in een heel klein dorpje gelegen, met alle voorzieningen (bakker, winkeltje, gelato!!!:-)), maar om iets te bezichtigen van Lago Maggiore heb je sowieso een auto nodig. Het is wel op 5 minuten van de autostrade, dus alles is makkelijk bereikbaar, wij zijn op 4 dagen naar Milaan, Stresa (Isola Bella en Isola Madre aan te raden), Angera (restaurant aan het water aan te raden, 1 km voorbij centrum) geweest, dus topverblijf! Veel succes aan Gianluca en zijn vrouw!
Jeroen
2016-07-29T00:00:00Z
nous avons été très bien accueilli par les hôtes du gite. Sa situation est idéale pour rayonner vers les lacs, l'emplacement est magnifique, la vue superbe, le point noir c'est le bruit dû a la présence d'une route à 4 voies qui perturbe le calme de la nuit.
Maryse
2016-08-14T00:00:00Z
Belle maison et magnifique terrasse dans une région splendide. Hôtes charmants et très gentils. Mais il manque beaucoup de choses dans la cuisine pour pouvoir vraiment cuisiner. Dommage aussi qu'il n'y ait qu'une salle de bains et toilettes vu la capacité d accueil (9 personnes). Le lieu est par ailleurs un peu bruyant (4 voies à proximité ) mais nous avons quand même beaucoup profité de la terrasse. Enfin à noter que l'interrupteur d'une des chambres se trouve dans le couloir. Merci encore à Barbara pour son accueil et de nous avoir apportés des grandes tasses, poêles et cafetière.
Laurence
2016-08-04T00:00:00Z
Nice home with an awesome lake view! Very neat and quiet! Totally Recommending
Juan & Tracy
2016-09-20T00:00:00Z
Our stay was amazing, we had a great time at Gianluca's place during our weekend stay. The house was just as advertised. We came for a lake weekend, but unfortunately it rained during our vacation. They were nice enough to bring umbrellas to the house before the rain started so we could still go to the market and dinner without getting soaked. Ended the weekend going to their restaurant which was delicious. If we are ever in Mercallo again, we will definitely stay here.
Marcus
2016-06-27T00:00:00Z
ประเภทห้อง
บ้าน/อพาร์ทเมนท์ทั้งหลัง
---
ประเภทที่พัก
บ้าน
---
พักได้
8
---
ห้องนอน
Mercallo, Lombardia, อิตาลี
Per la fiera del mobile sono solo 50 chilometri di autostrada ( 45 minuti in auto), oppure 1 ora in treno (partendo da Arona o Sesto Calende) fino alla stazione di Rho fiera milano expo 2015.
Affitto una casa intera a 5 km dal lago Maggiore e dal fiume Ticino, tra boschi e campagne coltivate. Milano ad una ora in treno o 45 minuti in auto. La casa e' composta di due camere, due bagni, cucina, soggiorno.Completamente attrezzata. Piccolo Giardino. Ideale per bagni di sole sul lago, passeggiate nei boschi. Massima disponibilita' di assistenza. Aeroporto internazionale di Malpensa a 20 minuti. Vicinanza campi da golf (pratica e internazionale), maneggio, pista go-cart, ecc. Supermercato e ristoranti a 200 metri.
The house was easy to find and they welcomed us nicely. It was a surprise, cause the Family changed hear living rooms to another house, that we can use theirs own house for our stay. This was special, but seams to be a normal thing in Italy. Juana and here family helped us with our stay very well. For breakfast Juana asked what we want/need and organized all we wanted. Parking was great, we could park our car on their parking place which is secured trough a door. As i said, special was, that they left hear default home to give us all what we need. If you have this knowledge, then your stay will be nice and easy.
Thomas
2014-07-25T00:00:00Z
ประเภทห้อง
บ้าน/อพาร์ทเมนท์ทั้งหลัง
---
ประเภทที่พัก
บ้าน
---
พักได้
3
---
ห้องนอน
Borgo Ticino, ปิเอมอนต์, อิตาลี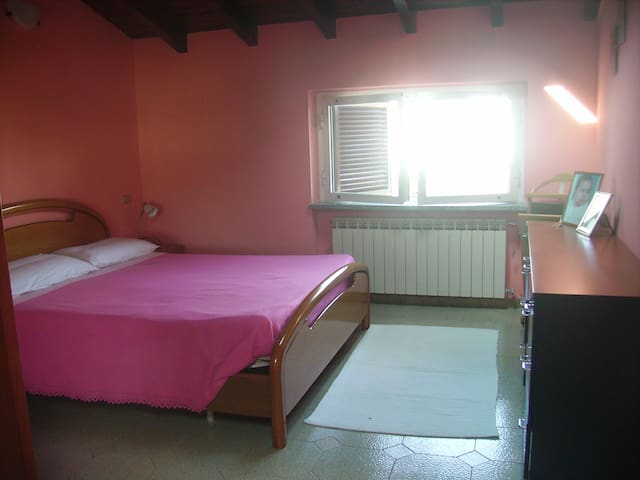 Chalet with two bedrooms, living with a kitchen, bathroom and a spaciuos veranda in a pine tree park 200 m from the beach. Great location, close to supermarkets, shops, restaurants, cinema, bowling. 20 km from Malpensa, 50 km from Milano, 40 km from Rho Fair, 25 km from Stresa and Borromei islands.
The house is immersed in a pine tree park 200 m from the Lake Maggiore. It's a lovely wooden house of 2 bedrooms, living with kitchen, bathroom and a veranda.
The house is situated on the beautiful Lake Maggiore area - a masterpiece of nature with gorgeous views of the Alps and the lake.
Lucia was very helpful she did everything she could possibly do to help make us comfortable. The location is ideal across the street from good food and drink
David
2016-10-01T00:00:00Z
Small but well equipped house. The place is very quiet and has convenient location : close to lake, shops and main roads.
Anna & Arkady
2016-07-31T00:00:00Z
ประเภทห้อง
บ้าน/อพาร์ทเมนท์ทั้งหลัง
---
ประเภทที่พัก
บ้าน
---
พักได้
4
---
ห้องนอน
Castelletto sopra Ticino, Piemonte, อิตาลี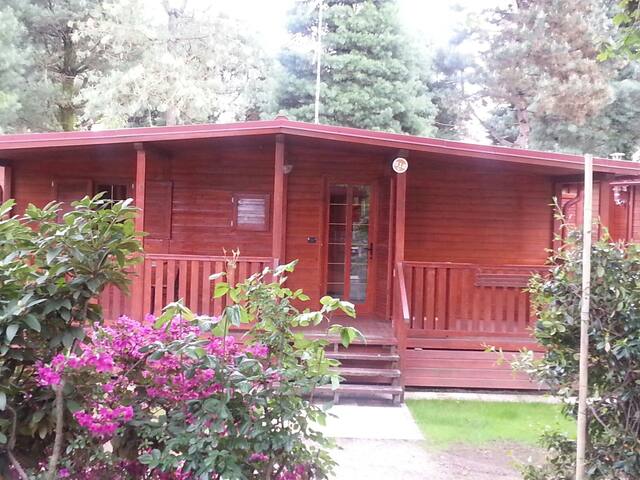 Un camera con vasca doppia e doccia open space. un ambiente tranquillo dove poterti rilassare nel verde della natura,approffitare di un massaggio relax convenzionato con la nostra struttura di un servizio navetta e di un servizio barca
lo rende unico perchè in una zona di campagna, senza pericoli per i bambini e molto rilassante. il mio alloggio può ospitare un massimo di tre persone
del mio quartiere mi piace sicuramente la tranquillità, e spero che anche i miei ospiti possano provare la tranquillità della natura
ประเภทห้อง
ห้องส่วนตัว
---
ประเภทที่พัก
บ้าน
---
พักได้
3
---
ห้องนอน
ternate, Varese, อิตาลี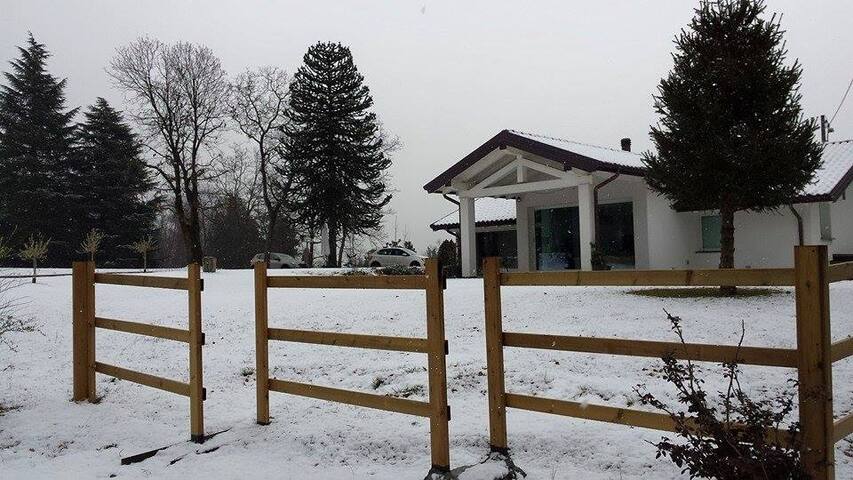 I rent a whole house (50 euros per day, up to 4 people) or room (35 euros per day, up to two people) with a comfortable double bed and private bathroom in Taino, less than 15 miles from Malpensa airport, few minutes to Arona, Stresa and The famous "Isole Borromee" on the Lago Maggiore. The house, located in a green area, has nice kitchen, a fireplace, a garden and a garage the guests can use. In the garden there is also a nice gazebo and barbecue, in case you would like to use it. In case of needs there are two infant beds avaliable The third floor, an open space 35mq mansarda, is really unique. You can see the west alps, the monte rosa and the Angera's Rocca Borromea. The summer sunset from there is like a living picture. Give a look at the pictures!! The center of Taino is 500 meters from here. In taino there is a small supermarket, a bar, a restaurant, a nice pubblic garden and a small theatre. Angera, bigger than Taino, on the lake, located in front of Arona, is 1 mile from the house. There are good restaurants and pubs and you can get the ferry to go to Arona (is in Piedmont, while the house in Lombardy), Isole Borromee and Stresa. Sesto Calende, cute town on the river, is 2,5 miles from the house. Also there you can enjoy restaurants and places to stay with people. In 25 minutes you can reach Varese, the main town in the area, as well on a nice lake, and Milan is only 40 miles from the house; you can get easily by car or by train (Sesto Calende railway station is 2,5 miles from the house). Swiss canton ticino and Lugano are just 15 minutes from Varese.
The place is great and is next to all the major attractions. I will definitely stay there again!
David
2015-06-13T00:00:00Z
io e tre miei amici siamo stati a casa di Luca solo una notte! Siamo arrivati troppo tardi alle 12 di sera! LUCA!!! Sei grande amico e compagno!!!)))))) Mi `e piaciuto molto la tua casa!!! Purtroppo abbiamo dovuto andare al`aeroporto troppo presto! A presto! Stas, Sandro, Ekaterina e Andrea
Stas
2013-08-11T00:00:00Z
Very nice apartment. Well situated with a small garden and all the needed equipment. All you might need is in there!
christophe
2015-05-02T00:00:00Z
Luca è stato gentilissimo nel fornirci tutti i dettagli su come entrare in casa dal momento che lui non poteva aspettarci per consegnarci le chiavi. la casa corrispondeva alla descrizione fatta nell'annuncio. Grazie
francesca
2016-09-04T00:00:00Z
This is our second stay at Luca's. Always great. We will come back again
Philippe
2016-08-26T00:00:00Z
As of 16/9/13 The plane was late arriving, so we arrived late at the BNB, yet Luca was still there, greated us graciously filled us with all necessary info and when we were satisfied, Luca then left for work. My son and I are both over 6 feet high, even thou it was a pull out bed lounge, it wqs very comfortale and we slept very well. All facilities for the bnb were shared, kitchen, bathroom, no problems as timing between tenants varied so did not clash. Only those with transport should very highly consider this bnb, as it is a bit out of the way of those without a car. Priced very well for location.
Marino
2013-09-18T00:00:00Z
Ciao Luca, siamo stati una settimana e ci siamo trovati molto bene. La casa e' accogliente, pulita, funzionale e spaziosa. La consiglio a tutti e in modo particolare a chi deve soggiornare con bambini perche' possono trascorrere del tempo anche nel grazioso giardinetto. A presto, Barbara
Barbara
2013-11-02T00:00:00Z
We had a great time at Luca's house, it's very spacious, clean and cozy. The house is also looking much better than in pictures. We haven't met Luca personally but he was very helpful and promtly responded to all of our questions. The view from house is also amazing and the neighbourhood is very quiet.
Žygis
2015-09-24T00:00:00Z
ประเภทห้อง
บ้าน/อพาร์ทเมนท์ทั้งหลัง
---
ประเภทที่พัก
บ้าน
---
พักได้
6
---
ห้องนอน
Taino, Lombardy, อิตาลี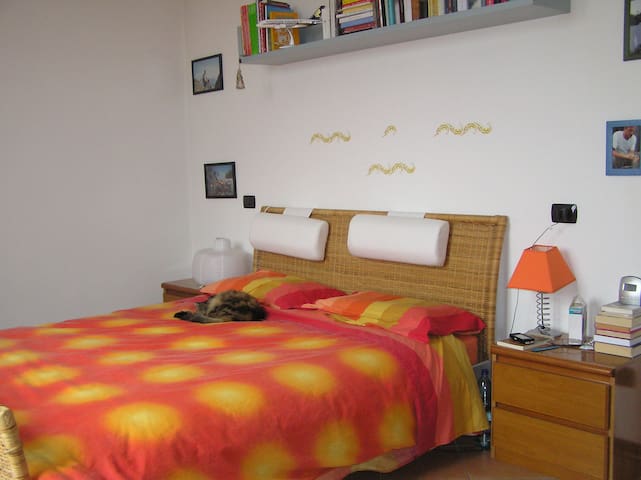 Il mio alloggio è situato ad Arona sul Lago Maggiore in via Monte Rosa 13, una cittadina turistica in Piemonte a soli 60 Km. da MIlano e 30 Km. dall' aereoporto di Malpensa. Nelle vicinanze ci sono molte altre località piacevoli da visitare come Stresa e Orta, Ascona e Cannero.
Il mio alloggio è una casa indipendente su tre livelli con un piccolo giardino. E' situato in una zona residenziale del paese ma è a pochi passi dal centro, lago e dalla stazione dei treni e taxi. A disposizione una camera con letto matrimoniale, soggiorno con divano letto matrimoniale, due bagni, cucina e graziosa mansarda con tv. WIfi gratis.
Il quartiere è residenziale con poche attività commerciali. ideale per relax. Per chi ama il divertimento a pochi passi c'è il centro cittadino con ristoranti e locali serali.
Consigliatissimo! Pulito, molto spazioso e fornito di tutto. Riccardo è gentile ed estremamente disponibile, ha accomodato tutte le nostre necessità. Ci siamo sentiti come a casa.
Giovanna
2017-02-25T00:00:00Z
L'alloggio è a 5/10 minuti a piedi dal centro di Arona. è molto spazioso e ben strutturato, con un'ampia cucina, due bagni, una bella camera da letto, tre sale per il relax e perfino un piccolo giardino. Riccardo è stato molto gentile e disponibile. Se dovessi tornare ad Arona per un weekend, sicuramente sarà la mia prima scelta. Molto consigliato!!
Jacopo
2017-03-19T00:00:00Z
Appartamento ampio e pulito, su 3 piani, Superaccessoriato. Una decina di minuti a piedi e si arriva sul lungo lago e in centro, posizine molto tranquilla. Riccardo ci ha aspettato per il checkin fino alle 20 dell'ultimo dell'anno ed è stato molto gentile e disponibile.
Sabrina
2017-01-02T00:00:00Z
casa gradevole curata e ubicata in ottima posizione comoda ha tutti i servizi..
fabrizio
2017-03-27T00:00:00Z
A pochi metri dalla riva del lago e facilmente raggiungibile anche dalla stazione. Casa ottima su tre piani, con l'ultimo piano utilizzato da noi per lavorare. Ben accessoriata
Stefano
2017-01-05T00:00:00Z
ประเภทห้อง
บ้าน/อพาร์ทเมนท์ทั้งหลัง
---
ประเภทที่พัก
บ้าน
---
พักได้
4
---
ห้องนอน
อาโรนา, Piemonte, อิตาลี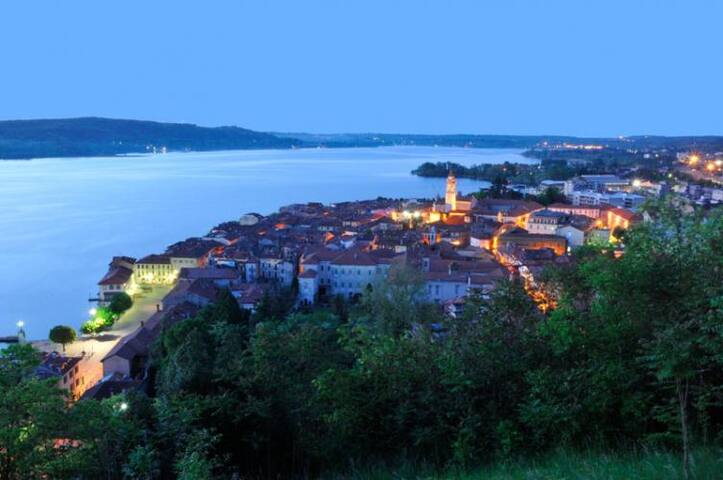 กรอกวันที่เพื่อดูการกำหนดราคาเต็ม มีค่าธรรมเนียมเพิ่มเติม อาจมีภาษีเพิ่ม