กรอกวันที่เช็คอินของคุณในรูปแบบ ดด-ดด-ปปปป
กรอกวันที่เช็คเอาท์ของคุณในรูปแบบ ดด-ดด-ปปปป
ทารก 0 คน
อายุน้อยกว่า 2 ปี
ที่พักที่คุณจองได้โดยไม่ต้องรอการอนุมัติจากเจ้าของที่พัก
วิลล่าให้เช่า 12
· Sagogn
วิลล่าให้เช่า 12
· Sagogn
กรอกวันที่เพื่อดูการกำหนดราคาเต็ม มีค่าธรรมเนียมเพิ่มเติม อาจมีภาษีเพิ่ม
เดือนกรกฎาคมและสิงหาคมนี้ คุณสามารถลองหนึ่งในบ้านที่ได้คะแนนสูงสุด 100 หลังเหล่านี้ที่ราคาเท่าใดก็ตามและสัมผัสมุมมองโซโนมาแบบคนท้องถิ่น เช็คอิน 24 ชั่วโมง การจองทันทีและไวน์ท้องถิ่นและของว่างให้คุณผ่อนคลายและสนุกกับการเดินทางของคุณ
Geniesst einen Wintertraum oder unvergessliche Sommertage in unserem Casa Gerry. Das Haus ist perfekt für kleine Gruppen oder Familien und bietet viel Platz. Hinter dem Haus startet der kostenfreie Shuttle zu den Pisten und zahlreiche Wanderwege.
***Please note additional costs for tourist tax - linens at the end of the description*** Welcome! Casa Gerry is located in the ski resort Flims Laax about 20km from Chur. The entire property includes a size of 1633m². Around the house there are several terraces and a large garden, so you can find at any time of day a spot to enjoy the sun and the view. The house was built in an Engadinhouse style and was originally designed for private use. Therefore, it is still furnished very cozy and personal, offering all the comfort needed for summer and winter tourists. All bedrooms are located in the upper level. There are seven bedrooms. Three big double bed rooms (two connected twin beds). Two smaller double bed rooms (perfect for kids; with one being another room with two connected twin beds and one with a bunk bed (lower bunk can either be stored or pulled out). Furthermore, there are an additional two single bed rooms. Please be aware that one of the small twin rooms and one single room do not have an entry from the hallway but through another bed room. There are two big bathrooms located upstairs, a restroom and big bathroom on the ground level and another small bathroom next to the sauna in the basement. The kitchen is very big. It has an oven, four hotplates and a dishwasher and lots of room to prepare food. There is an extra storage room in the kitchen which comes in handy to store food. The living room has a TV corner with several armchairs and a chimney. On the opposite site there are two big couches and a coffee table. The dining room is all wooden and has a pullout table. There is room for about 8 people. Further people might eat at the bar in the kitchen. For our ski and snow board fans there is plenty of room in the basement to store the equipment as well as a washing machine and dryer. Also located in the basement is the double garage. For summer time there is a table outside and several chairs to enjoy a breakfast in the morning or tan during the day. Directly behind the house there is a bus which takes skiers and snowboarders during the winter season directly to the base station Flims. This service is free of charge. In summer the hiking trails that start just behind the house invite you to beautiful walks or mountain bike tours. There are restaurants and supermarkets around 15 minutes walking distance and maybe 5 minutes driving distance from the house. *** FEEL FREE TO CONTACT ME ANYTIME FOR FURTHER QUESTIONS *** The guests will have access to the ski cellar, garage and also the sauna. We have friends that live in Flims who usually show our guest around in the house and hand over the keys. The contact to us is over Email or phone.
The nature around the house is spectacular. There are two mountain lakes close by - Cresta and Caumasee that can both be reach by walking through the beautiful forest that offers a lot of trails. In Winter time the ski slopes are only a 10 min bus ride away from the house. There is a night sliding event once a week. Flims town offers lots of cute small but as well larger modern restaurants and little shops. There is a free shuttle bus in the winter season to the center of Flims and the Ski slopes. In summer there is no public transport from the house to the center of the town but it is only a 15min walk. There is a public bus from Chur to Flims and Flims Waldhaus. !!!Attention!!! Bedding/Towels are not included in the price. They can either be taken with you or booked over a separate contract that will be send to you. The price is CHF 15 per person per stay. In addition comes a tax per day per person that is collected by us for Flims Laax Falera Tourism. This small fee will be listed in the separate contract too. For 2015 the fee is CHF7 per day per adult and CHF5 per day per child. *the tourism fee is subject to change
Irina fue una muy buena anfitriona, muy pendiente de todo detalle. Nos esperó en casa hasta que llegamos a recibir la llave y mostrarnos cada detallle. Yuvimos un tiempo ESPECTACULAR, lástima que fue muy corto. Muchas gracias Irina!!!
Maria
December 2016
Das Chalet 'Casa Gerry' ist ein Traum, und Irina eine wunderbare Gastgeberin! Wir haben mit einer Gruppe von 12 Personen (25-32 Jahre) eine Woche im Casa Gerry verbracht (27.12.2014 - 03.01.2015), und alle Mitfahrer sind total begeistert. Das Chalet hat absolut zur tollen Stimmung beigetragen: Lage, Größe und Ausstattung des Chalets sind für Gruppen zwischen 8 und 11 Personen optimal. Das Chalet hat eine sehr gemütliche Einrichtung mit vielen privaten Gegenständen, und hebt sich daher von den "Massentourismus-Hütten" ab. Die Panorama-Aussicht vom Hauseingang bzw. Garten ist absoluter Wahnsinn! Casa Gerry liegt am Ende einer Straße mit freiem Blick auf einen Hang mit Langlaufloipe, und einen riesigen Berg im Gegenhang. Zum Jahreswechsel eignete sich dies hervorragend. Ein paar Mitfahrer sind auch auf dem Winter-Wanderweg, der am Haus beginnt, bis zur nächsten Hütte spazieren gegangen und waren begeistert. Der Zugang zum Ski-Gebiet könnte einfacher nicht sein. Die Ski-Bus-Haltestelle ist direkt hinter dem Haus (ca. 50m) und hat dort die Endhaltestelle (d.h. man steigt entspannt in einen leeren Ski-Bus). Long story short: Casa Gerry ist ein absolutes Highlight in einem super Skigebiet, und insb. für Gruppen und Familien geeignet! Irina ist zudem eine perfekte Gastgeberin, die sofort auf Rückfragen reagiert, hilfreiche Informationen gibt, und stets sehr freundlich ist. DANKE Irina für diesen tollen Aufenthalt (der hoffentlich nicht der letzte für uns war! Lieben Gruß Philipp
Philipp
January 2015
We had a really lovely time! The house is wonderful and Flims is a cute little town. The house is really big. We stayed with 7 adults and 4 children and there was room to spare.There are 3 double bedrooms, one extra double bedroom connected to one of them and 3 rooms ideal for children (with single beds). Three large bathrooms, all with bath and shower. A lovely large well equiped kitchen, straight from the seventies but with modern equipment. A cosy diningroom and a large livingroom with lots of couches and a fire place. It is so nice to stay in a house that is lived in. There are lots of books, photos of the family and in de kitchen with many spices we could use. The sauna was used almost every day, really nice after a whole day of skiing. There are two bus stops, one behind the house and one 5 minute walk away. In total you can take the bus 3 times per hour. If you have to wait after a day skiing, you can apres ski at a wonderful terras next to the lifts. The slopes are wonderful! We had great snow, but even if not you can go up to the gletcher for great skiing. The snowboards were also very happy because there were a lot of unprepared slopes for save off piste boarding. It wasn't busy at all even though we went during school vacation time. Flims is a lovely town, with some nice shops, restaurants and bakeries. There is probably much more to see, but we were on the slopes almost daily so didin't spent a lot of time in town. The restaurants on the slopes are very nice. Smalll cute places but also large restaurants with good food that can serve a lot of people during rush hour. THe skiing area is big enough to enjoy for a week, a lot of the time we had the slopes almost to ourselves.
Bianca
March 2014
If you are a bigger group of friends and you want to spend your day on the slopes, this house is perfect for it. The bus stop is literally behind the house (goes every hour). The house has many bedrooms and almost as many bathrooms so you won't get in each other's way. It's interior is truly unique which is fun:-). The caretaker is also really nice and makes you feel welcome upon arrival. Irina has been a great host and super responsive to any of my many questions. Thanks for that. We were a group of 8 (in our 30ies) and had a really great, fun and cosy long weekend with lots and lots of skiing.
natascha
February 2015
The house was amazing and huge!! Perfect place for ski holidays. Bus station is just behind the house, its 5min ride to get to the first lift. Irina was very helpfull for everything and for all my questions. Thank you!!
cedric
February 2013
Ein sehr schönes, grosses, charmantes Haus. Wir waren 8 Personen und haben hier ein paar schöne Tage über Silvester verbracht. Das Haus und die Ausstattung sind zwar teilweise etwas alt, aber es war sauber, es hat viel Platz und es hat wirklich alles, was man braucht - und sogar noch mehr. :) Der Bus zu den Bergbahnen fährt gleich um die Ecke und auch zu Fuss ist man schnell im Dorf (10-15min). Irina ist eine super Gastgeberin, hat stets schnell geantwortet und war sehr hilfsbereit und freundlich. Auch vor Ort war alles unkompliziert und wir fühlten uns sofort sehr Willkommen. Vielen Dank!
Anina
January 2016
This is a really lovely house, built it seems mostly in the 80s, full of charm, and extremely well equipped. The view is fantastic. There's a shuttle bus into town/to the slopes, but it's too far to walk into town or to the lifts with any skiing equipment or late at night really. We were greeted by a neighbour and Irina was very responsive and helpful throughout the preparations. A most excellent experience, warmly recommended.
Quentin
December 2015
We had a wonderful time at Casa Gerry. The house is lovely, spacious and clean. The view is awesome and its within easy reach of the slopes. We were with a large group and it was very easy to accommodate everyone with all the rooms and spaces. In the evenings there was more than enough space for everybody to hang out. Irina will do everything to make the guests comfortable and happy. She has been very responsive and professional before, during and after our stay. She takes care of her quests in a very warm and friendly way. The ski area is also great, no queues, loads of pistes and good food. We would love to come back soon!
Ming
March 2015
ประเภทห้อง
บ้าน/อพาร์ทเมนท์ทั้งหลัง
---
ประเภทที่พัก
---
พักได้
12
---
ห้องนอน
7
Flims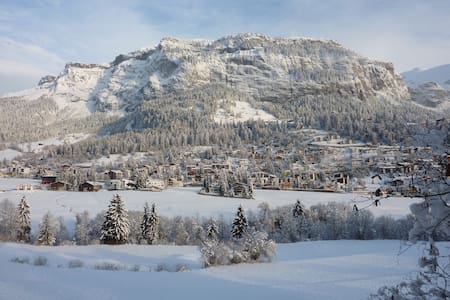 Luxuary Chalet in the charming valley of Dischma, a less than 10 minutes drive from the Center of Davos including full service with professional staff. Please excuse not putting more pictures on the add because we want to keep our privacy. Further information on request.
ประเภทห้อง
บ้าน/อพาร์ทเมนท์ทั้งหลัง
---
ประเภทที่พัก
---
พักได้
2
---
ห้องนอน
2
Davos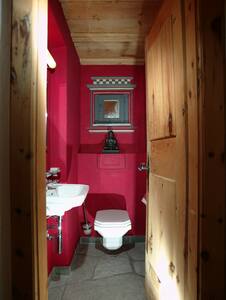 With fantastic views to enjoy, this modern and inviting holiday home offers the perfect base from which to explore the delights of the resort for up to 6 people.
Perfectly placed for making the most of the Swiss ski slopes and the nearby delights of Lake Lugano, this 4 bed chalet offers an exclusive, ambient holiday setting for groups and families of 8. Inside, the chalet boasts high-beamed ceilings, far reaching mountain views and an effortless flow for all-year enjoyment. Benefitting from a high contemporary finish, the homely retreat offers a charming haven for relaxing and entertaining amongst the serenity and beauty of nature. Featuring a host of welcome extras too including WIFI, under floor heating, a private sauna, Jacuzzi, wine cellar and private garden, guests have everything to hand for a memorable stay. Located in Acquarossa, guests are perfectly placed for enjoying the surrounding nature trails, Ski slopes and timeless attractions of Ticino. Relaxing Open Plan Living room Providing far reaching views and a welcoming restful appeal, the generous open plan living room offers a carefree setting for day-night holiday moments. • Furnished with a stylish L-shaped sofa for 8 • Complemented by a SAT flat screen TV, DVD player, music stereo and WIFI access • Accompanied by an adjoining dining area for 8 • Leads out to a lovely sunny terrace Eating In Separate Kitchen The spacious kitchen has been fitted to a high luxury standard, and is fully-equipped for full-on family stays. • Fitted with an eye-level oven, cooker hob, kettle, coffee machine, toaster and dishwasher • Accompanied by a full set of cooking utensils and crockery • Features next to the open plan living room, which offers an adjoining dining area for 8 • Offers direct access out to the large covered terrace • A covered BBQ and alfresco dining area can also be enjoyed, outside in the private garden Sleeping The retreat offers a flexible layout, which is suitable for 2 couples or family groups of 8. With each bedroom offering stripped pine walls and beamed ceilings, the accommodation offers a timeless and appealing Swiss chalet feel. Master Bedroom • Spacious master bedroom furnished with a modern double bed • Features bedside tables, a wardrobe and a luxury en suite with Jacuzzi bath • Offers terrace access Bedroom 2 • 2nd couple-friendly bedroom • Features a comfortable double bed, bedside tables, a wardrobe and terrace access Bedroom 3 • Child-friendly bedroom for 2 • Features a modern set of bunk beds, wardrobe and terrace access Bedroom 4 • 3nd double bedroom in the basement Extra • For an extra charge, baby cots and adult single camp beds can also be hired Bathing Bathroom 1 • Modern fitted family bathroom with bath tub, wash basin, WC and bidet Bathroom 2 • Contemporary 2nd bathroom offering a bath tub with shower, a wash basin, WC and bidet Bathroom 3 • Luxury en suite to master bedroom • Fitted with a Jacuzzi bath, wash basin, WC and bidet Additional The chalet also benefits from a hairdryer, a washer dryer and ironing facilities. Guests staying also have use of a wine cellar, Jacuzzi, sauna, 4 sun loungers and a ski storage room and boot heater. The chalet features a total number of 32 steps. Outside Four steps feature to the outside of the chalet. Alongside the balconies and covered terrace, the peaceful private garden provides the perfect holiday haven from which to unwind and entertain. As well as soaking up the beautiful sunshine, guests can also make the most of the large covered outdoor eating area for 8. With its lovely stone-built BBQ and tranquil mountain views, it offers an ambient setting for enjoying year-round meals and ski aperitifs. Parking A private garage and parking space features to the chalet. Location Situated close to the local amenities and authentic eateries of Acquarossa, guests are within easy reach of the Ski slopes and surrounding sights of Corzoneso, Lottigna, Leontica, Dongio, Marolta and Ponto Valentino, Prugiasco, Largario, the Battle of Giornico and the Blenio district. Alongside a year-round selection of leisure pursuits to enjoy, the chalet is within easy driving distance of the family-friendly Mount Tamara Adventure Park (40 minutes) and the cosmopolitan highlights and airport links of Lugano (57 minutes). Locarno airport is also just 48 minutes away.Perfectly placed for making the most of the Swiss ski slopes and the nearby delights of Lake Lugano, this 4 bed chalet offers an exclusive, ambient holiday setting for groups and families of 8. Inside, the chalet boasts high-beamed ceilings, far reaching mountain views and an effortless flow for all-year enjoyment. Benefitting from a high contemporary finish, the homely retreat offers a charming haven for relaxing and entertaining amongst the serenity and beauty of nature. Featuring a host of welcome extras too including WIFI, under floor heating, a private sauna, Jacuzzi, wine cellar and private garden, guests have everything to hand for a memorable stay. Located in Acquarossa, guests are perfectly placed for enjoying the surrounding nature trails, Ski sl...
A lovey house in a stunning setting, perfect for family or a group of friends. Quiet, private and a touch of luxury - having a sauna and a steam after a day of hiking was perfect. Simple check-in and a friendly team who were quick to respond to questions. Highly recommended.
Robin
January 2017
The reservation was canceled 15 days before arrival. This is an automated posting.
Samantha
ประเภทห้อง
บ้าน/อพาร์ทเมนท์ทั้งหลัง
---
ประเภทที่พัก
---
พักได้
8
---
ห้องนอน
4
Lugano Acquarossa
The well-known youthful villa is located in the center of Chur. Inspired by Amsterdam, the famous artist Piroska Szönye opens the first art gallery with a private guest room. The artist lives and works in the gallery, which she calls Villa Fairytale. The trained interior designer has created an exciting combination of art and design and an exclusive living atmosphere. The accommodation is located 5 minutes from the railway station, the center and the old town.
The guest room is a mixture of art / design and history. Through a private entrance you have a personal atmosphere with your own bathroom and small private entrance to the room. The apartment is newly renovated and belongs to the artist herself. It has an exciting furnishing and high standard. It has a touch of international flair. Very suitable also for businessmen who are looking for an appropriate ambience. You can also book additional rooms for seminars or meetings. Shared use of kitchen you can inquire. Parking in underground garage available on request. The apartment is on the first floor and the guest room is easily accessible. There is a private entrance to the guest room, which has a private bathroom with shower / WC and double toilet.
Very cosy and fabulous room + private bathroom. Piroska was very nice and helpful, we feeled like home. Thank you for everything :-)
Léna
January 2017
La casa di Piroska è bellissima, nuova, arredata con grande gusto in ogni dettaglio, molto confortevole, a pochi metri dal centro storico. Piroska ci ha dato tutte le indicazioni per avere il migliore soggiorno a Chur e ci ha ospitato offrendoci il meglio; è stata molto premurosa, ci ha preparato un'ottima colazione, ha reso la nostra vacanza a Chur davvero speciale. Torneremo a trovarla per conoscere meglio anche i tesori della sua casa (una biblioteca di arte e design, e le sue opere d'arte). Assolutamente consigliato!
monica
December 2016
ประเภทห้อง
บ้าน/อพาร์ทเมนท์ทั้งหลัง
---
ประเภทที่พัก
---
พักได้
3
---
ห้องนอน
1
Chur
Die Unterkunft ist wirklich einzigartig und eignet sich gut für ein geselliges Wochenende in Vaduz. Würde sofort wieder buchen.
Marlene
January 2017
This is really amazing place, and we give our best recommendation for it. Included kids we were 8 people sharing in the house, and we stayed for 10 days. This is large house, spacious both inside as outside. Rarely do we find places that are fully enjoyed by both adults, youth and kids. Being very close to nature, short distance to four countries (Germany, Austria, Swiss and even Italy) – we did both hiking in the mountains, swimming at beach as well exploring nearby villages as well as cities. It's best to have a car, as Vaduz itself is quite small – you can reach many places in short time. We loved cooking in the house, and in the garden we found all kinds of different organic vegetables and fruits. Lovely experience. This is not a "posh totally new renovated" place, you should therefore come to enjoy the beauty of the nature and the special touch of the house – it has everything you need, and the four young adults running the place will do their best to meet your needs. Thumbs up from all eight of us. If we pass Vaduz again, we will 100% surely stay here again. Sincere thanks to our hosts!
Abid
August 2016
The house is really wonderful. The architecture of the house is really outstanding. The light is incredible all over the house and the distribution of the spaces denotes an extraordinary originality and genious of the person who built it in the thirties. On the other side the house is really confortable with a nice decoration and a lot of small details you can appreciate and the garden surrounding is marvellous. The house has all you can imagin to cook and stay as in your own home. I didn´t want to finish without expressing one more time my gratitude to Benjamin, only say about him he is a good person and made it all easier.
Vicente
September 2016
Good location at liechtenstein
Carrie
July 2016
Our hosts were extremely helpful friendly and available when needed and not intrusive. We loved the house and location, the house oozes character and has been sympathetically restored in a modern and cool style. The hot tub in the garden in the snow after a day skiing was a dream. Great mountain views. There is an excellent music system with an outstanding and diverse music collection and wonderful coffee machine. Vaduz itself is quiet and attractive with some good eating options. We were skiing in Toggenburg, less than 30 minutes distant, an evening in Chur at a concert and skiing in Lenzerheide, all in 2 days. We will be back ! Very special place.
David
March 2016
The villa is exactly how it describes and it locates in a beautiful neiboughood.
siran
May 2016
The house is very old however it has a very big back yard, the net is bad. The area is quite.
khaled
August 2016
I have had a wonderful time at Am Brandiser, the location is very quiet with a very nice view of Switzerland Alps, the Host did a great reception explained all about the house and around, neighborhood is also very quiet, peaceful place. Amazing kitchen for those like to cook like me and also a great sound and video system. Internet was also working everywhere in the house. For sure I will comeback someday.
Alexandre
March 2016
ประเภทห้อง
บ้าน/อพาร์ทเมนท์ทั้งหลัง
---
ประเภทที่พัก
---
พักได้
8
---
ห้องนอน
5
Vaduz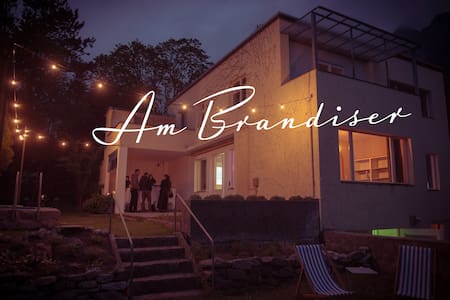 Villa, 2 étages avec 2 a 3 chambres prive, couchage pour 6 personnes, 1WC, 1 douche balnéo, 1 grande pièce à vivre de 70 m2 très conviviale, avec cuisine ouverte équipée, TV, Wi-Fi, ... , 1000 m2 de terrain, 2 grandes terrasses (80 m2), donnant alps.
Ils on accès cuisine canapé jardin parking
ประเภทห้อง
ห้องส่วนตัว
---
ประเภทที่พัก
---
พักได้
4
---
ห้องนอน
1
Näfels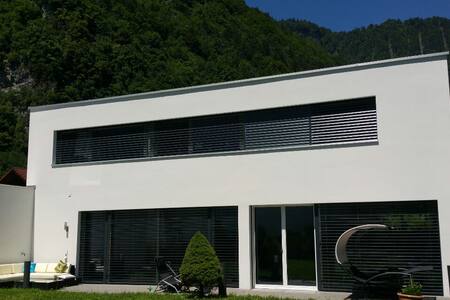 Brand new contemporary independent apartment ideally located in the center of Madesimo spread over 2 levels. Spacious dining/living room with annexed full kitchen and bathroom in the lower floor and 2 bedrooms and anther bathroom in the upper floor.
Abbiamo passato una bella settimana nella casa di Stefano che si è rivelato un perfetto host, molto gentile e disponibile. L' appartamento è situato in pieno centro di madesimo quindi supermercati, ristoranti ed impianti sono raggiungibili in pochi minuti a piedi. Benché sia centrale, la casa è immersa nella quiete. L'appartamento e nuovo, pulitissimo e fornito di tutto. Consiglio questa casa a famiglie di 3/4 persone .
muriel
January 2016
The apartment was really nice and clean. We arrived at 10pm and there was no trouble with getting in touch with Stefano. It was bit tricky to find the place since Madesimo has all those small roads that not all are in (SENSITIVE CONTENTS HIDDEN) Maps, but we called him and he came for us to show us the way to get to the apartment. I can recommend this place, it is very close to the lifts, market and city center. We really liked it. Thanks!
Vladimir
March 2016
ประเภทห้อง
บ้าน/อพาร์ทเมนท์ทั้งหลัง
---
ประเภทที่พัก
---
พักได้
5
---
ห้องนอน
2
Madesimo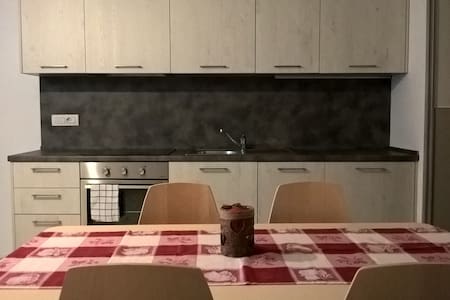 Brand new independent apartment ideally located in the center of Madesimo spread over 2 levels. Spacious dining/living room with annexed full kitchen and bathroom in the lower floor and 2 bedrooms and anther bathroom in the upper floor. Use of a com
Abbiamo alloggiato (eravamo in 5) presso l'appartamento di Bruna per le vacanze di Pasqua. Ci siamo trovati benissimo: la casa è a pochi passi dal centro subito fuori dalla zona pedonale, vicino quindi sia a supermercati, ristoranti e, per chi scia, agli impianti, raggiungibili a piedi. Non c'è un parcheggio privato, ma vicino ci sono molti parcheggi dove si puó lasciare l'auto. L'appartamento è nuovissimo e pulitissimo. La cucina è attrezzata e c'è anche una piccola lavastoviglie che ci è stata utilissima. Secondo la nostra esperienza il numero ideale di ospiti è di 4, anche se l'annuncio dice 5, perchè il divano letto presente in soggiorno non è comodissimo da fare e disfare (noi lo abbiamo lasciato sempre aperto), ma in ogni caso esperienza super positiva! Noi abbiamo avuto contatti con Flavia, la figlia di Bruna, che alloggiava sopra di noi ed è stata gentilissima e disponibile. Insomma, esperienza super positiva!
Benedetta
April 2016
Ottima accoglienza,massima disponibilità negli orari d'arrivo e partenza.Casa di nuova costruzione,eccellente pulizia come essere a casa propria.Indipendente,comodissima perchè in centro e vicino agli impianti di risalita.Ottima soluzione anche per chi ha animali domestici. Tutto ciò ha reso il nostro soggiorno semplicemente fantastico,rilassante,con la promessa di ritornarci al più presto.
vanessa
February 2016
The apartment is nicely located in the center, everything on walking distance (skiing slopes, shops, bar and restaurants. The apartment is cosy, clean, new and very comfortable for a family. Communication with Bruna and Stefano was fast and clear, they were very helpful and flexible.
Walter
March 2016
ประเภทห้อง
บ้าน/อพาร์ทเมนท์ทั้งหลัง
---
ประเภทที่พัก
---
พักได้
5
---
ห้องนอน
2
Madesimo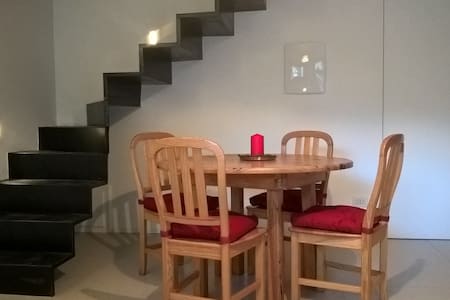 The villa is on the 2nd floor. Near by many destinations are (lac walensee Filzbach Molis, ski station Elm, Braunwald, resort Alpamare, Golf Park, Springding, Knies Children's Zoo). Perfect for hiking on the Alpe Heidi Land or bike ride in the mountain . In the evening you can, the view from the villa terrace and the Alpe enjoying or winding . We have a sandpit outside the villa, if you again want what magnificent building or your children.
Right at the foot hills. this is by far one of the most beautiful place to stay in Swiss. The villa is wonderful as shown in the pics, in fact much better. Easy to drive around to the major tourist attractions Zurich, Pilatus Kulm, Interlakken and about an hours drive to Austria as well. Ideal if you want to cover most of the places in short time. Has large supermarkets at walkable distance and some nice places to see around the villa as well. Not many places like this that serve breakfast and has parking facility. So if you are driving, this is the place you must be. Stephan and Iona were great hosts. We missed the route due to the GPS. Stephan was kind enough to pick us up and guide us to the villa at late night. He showed us the place and made us feel at home. Beautifully designed home, Exotic location, wonderful hosts! you could not expect more on your vacation. Highly recommended for all.
Lishan
July 2015
- Very nice and modern home. - Great location - kindly and respectful family
salem
August 2015
Highly recommended apartment! The complete environment is clean, quiet and very modern. The kitchen is fantastic, we got everything we need. The nice garden with sofa and barbecue is very enjoyable. Iona, Stephan and their lovely son are very friendly, they prepared nice breakfast for us and always trying to help us enjoy our vacation better.
Enfei
July 2015
ประเภทห้อง
บ้าน/อพาร์ทเมนท์ทั้งหลัง
---
ประเภทที่พัก
---
พักได้
6
---
ห้องนอน
3
Näfels
1

–

12

จาก

วิลล่าให้เช่า 12