一楼的陈设私人安静的地点蹲点房间。狗友好。仅6英里至U大众阿默斯特阿默斯特大学,8英里汉普郡。林地小径英里,附加到白色小道。 13英里到Rt91或Rt90。厨房包括在内。每月25%的折扣蹲点。就业或学术使The135你的夜晚绿洲。
ประเภทห้อง
ห้องส่วนตัว
---
ประเภทที่พัก
บ้าน
---
พักได้
1
---
ห้องนอน
Pelham, แมสซาชูเซตส์, สหรัฐอเมริกา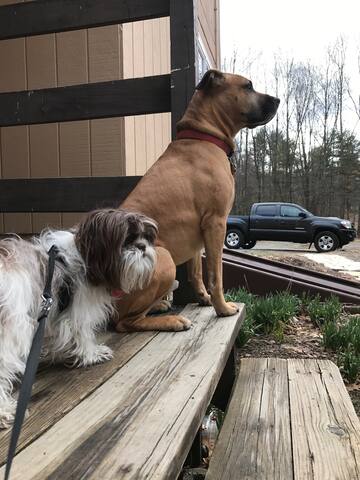 我的地方是靠近阿默斯特马萨诸塞州五个校区域。你一定会喜欢,因为自然的环境,安静和轻松的氛围中我的地方。有小径徒步旅行和X-越野滑雪英里。美味的食物和现场娱乐表演在北安普顿MA只有13英里远,出租车或可用的尤伯杯。在享受先锋谷结束的一天在135安宁。
Le calme et l'ambiance naturelle
J'ai de grands voisins, je respecte leur vie privée. S'il vous plaît faire la même chose.
Our stay at Mary's house was wonderful! She is very welcoming and arranging! The room was perfect and very cozy, and Mary made us feel at home. We'd love to come again!
Lola
2017-02-25T00:00:00Z
Mary's home is very comfortable, clean, and conveniently-located to the Five Colleges. Mary was exceptionally hospitable - she provides essentially every amenity you might need. Mary was very friendly and welcoming, which made arrival and check-in a breeze. My stay was only one night, but I would easily recommend Mary's home for a short trip or long-term stay.
Hannah
2017-02-17T00:00:00Z
Nice place to stay in serene surroundings, but we had to cut short our visit. Mary's flexible listing and great attitude helped a lot to make our trip work out.
Hank
2017-03-13T00:00:00Z
What a great setting, close to Amherst but quiet and peaceful. Mary was a wonderful host.
George
2016-07-08T00:00:00Z
My girlfriend and I had a wonderful time at the 135. Mary was a gracious host with a very welcoming home. There is a nice hike trail some minutes away from her place and a beautiful garden. Titan, her dog was also very fun.
Joshua
2016-10-02T00:00:00Z
My two nights at the 135 were wonderful! I was in town for a conference at UMass, and the location was perfect (without being too close to campus). Mary was incredibly welcoming, and Titan was adorable! I would definitely stay here again.
Katherine
2016-10-23T00:00:00Z
Friendly host; very clean room and home. I love the quiet setting.
Kathy
2016-08-07T00:00:00Z
Mary's place was perfect for our overnight visit in Amherst. She was very communicative, friendly, and hospitable. We were able to come and go as we pleased and we met her other tenant who was really nice. There was candy in the room she prepared for us and she graciously made us coffee in the morning and provided bagels for breakfast. Her dog, Titan, was super sweet and was definitely my boyfriends favorite part of the whole weekend.
Adrianne
2016-10-15T00:00:00Z
ประเภทห้อง
ห้องส่วนตัว
---
ประเภทที่พัก
บ้าน
---
พักได้
2
---
ห้องนอน
Pelham, แมสซาชูเซตส์, สหรัฐอเมริกา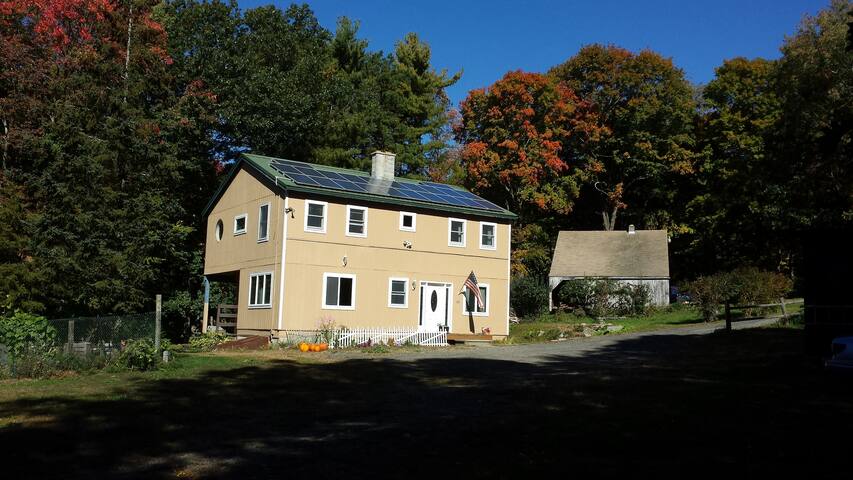 Sophia was very welcoming--this is an airbnb place that feels like being a guest in someone's home. The house is in the woods--unfortunately we were there during very cold weather, so couldn't enjoy the deck and surroundings. We stayed in the upstairs room because it was warmer and we were warm and comfortable, but the bathroom was on the floor below. (Other rooms are on the ground floor.) The bed was very comfortable. The house is at the end of a narrow country road; in bad weather, it might be difficult to get up the road. It is convenient to the center of Amherst, though, so it is a good choice if you want to be in the woods but close to town. We only stayed one night, but in good weather a multiday stay would be very pleasant.
Naomi
2017-03-11T00:00:00Z
A wonderful cabin in the woods surrounded by books and memorabilia in a pastoral woods. Still close to everything but nice and quiet. Sophia is a gem!
Bob
2016-10-24T00:00:00Z
If your looking for a place that's off the beaten path but close to the 5 college area this is it. Sophia is a charming caring host who will go out of her way to make your stay the best it can be. This is a rural setting in a rustic post and beam home.
Tony
2015-10-12T00:00:00Z
We had a great experience staying at Sophia's house, even if we just spent the night. She is a very nice person and a great conversation. Her house is a very beautiful place, surrounded by nature and is well located. Sophia has a very cute and friendly cat. Breakfast was great and the bed was excellent. We are definitely looking forward to stay again at her house and keep in touch.
Sara
2016-04-11T00:00:00Z
It was a beautiful place. It was a tad bit out of the way but if you have access to a vehicle then it's perfectly fine!
Kory
2016-10-09T00:00:00Z
Sophia greeted us very warmly after a long day of traveling. She is a very gregarious and generous hostess. Her home is a lovely, large " cabin" in a quiet location. We spent most of our time out and about, but enjoyed coming back to our comfortable lodging.
Glori
2016-05-17T00:00:00Z
I had such a wonderful stay at Sophia's rustic home! With the edge of the woods right in her backyard, her home was just the right amount of "remote" for me. The spaces were comfortable and there were plenty of delicious foods and teas available for breakfast. I was in town for my college reunion so it was really nice to leave campus after a day and night of celebrating and relax in a cozy bedroom (and not a dorm room or hotel room!). Sophia was very welcoming. And although we did not actually meet in person, she made sure I was fully informed of how to get to her home and what to do while I was there to have a pleasant stay. Lastly, her home is beautiful! I knew it would be lovely from the pictures that are posted but it was even nicer in person. I will definitely visit my college more in the future and hope to stay at Sophia's home each time. Thanks so much for everything, Sophia!
Deborah
2016-05-30T00:00:00Z
ประเภทห้อง
ห้องส่วนตัว
---
ประเภทที่พัก
บ้าน
---
พักได้
2
---
ห้องนอน
Pelham, แมสซาชูเซตส์, สหรัฐอเมริกา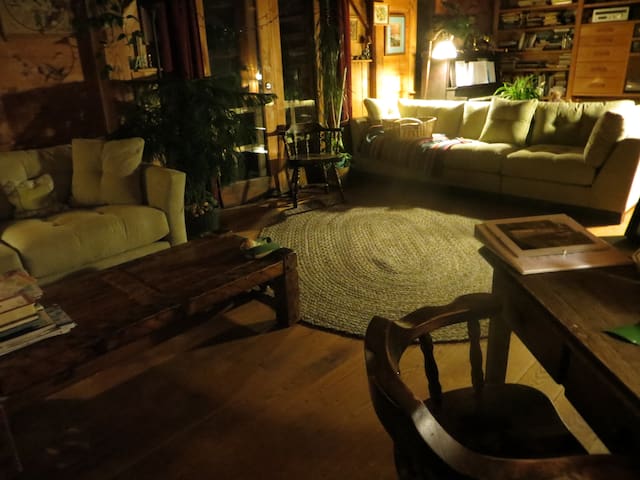 Jill was such a warm, lovely host. She always greeted us with a smile and made us feel at home! Her home was gorgeous, just as described, and so close to Amherst while still feeling like a country getaway.
Lauren
2015-05-25T00:00:00Z
Jill's wonderful home is a very short drive form the center of Amherst. We stayed and used it as a base for college visits, and hope to return if my niece ends up attending school here. I can't recommend enough staying at her home vs. a local hotel. She has a private suite on the upper floor which functions as either 2 bedrooms or a bedroom and large den.
Elspeth
2014-11-10T00:00:00Z
I found Jill to be very hospitable for my weekend stay. I was at a weekend retreat nearby from 8:00 in the morning until 9:00 at night and was pleased to have the upstairs bed & bath and Jill's greetings coming and going. ;-)
Pamela
2013-10-21T00:00:00Z
The reservation was canceled 64 days before arrival. This is an automated posting.
Andrea
2014-03-14T00:00:00Z
Jill's log home was a lovely place to call "home" during our visit to the Amherst, Ma area. The rooms were well-appointed, clean, and comfortable. Compared to the price of local hotels, Jill's home was a great value! Jill was a caring and attentive host. She made sure we had all that we needed, and was helpful in suggesting cultural, recreational activities and area dining establishments. I will certainly return when in the area, and recommend this cozy log home hosted by Jill to others traveling in that vicinity.
Barbara
2016-02-02T00:00:00Z
I loved staying with Jill in her charming home. She's a natural host who can't help but make you feel welcome and empowered to enjoy the place as if it were your own. I really appreciated how supportive she was of the project I was working on and the extra efforts she made to make sure I had what I needed to be productive. When I wasn't working or out we enjoyed wide-ranging conversations that touched on history, travel, politics, and more. And while I am allergic to cats, I experienced no symptoms, as Jill vacuums the upstairs and keeps it very clean and tidy. The upstairs area is spacious, private, and comfortable, the pool and front porch are very inviting, and the woods out back are a nice place for a stroll. Amherst is a short drive down the hill. Highly recommended!
Robert
2016-07-25T00:00:00Z
This was my second time staying at Jill's lovely log home in Pelham. As before, I felt very comfortable and at ease in her welcoming home. I had a friend visit for two of my four nights and we both slept well and enjoyed Jill's private space upstairs. I would not hesitate to return nor to recommend her home to anyone visiting the five college area.
Karen
2016-04-16T00:00:00Z
We really enjoyed staying with Jill. Jill has a lovely house in a beautiful rural setting. The guest room is roomy and well-equipped. There is an additional sitting room which is part of the listing which we didn't even use at all. Jill is very welcoming and helpful, as well as very cultured and educated. We really enjoyed getting to know her and staying with her.
scott
2016-04-23T00:00:00Z
ประเภทห้อง
ห้องส่วนตัว
---
ประเภทที่พัก
บ้าน
---
พักได้
4
---
ห้องนอน
Pelham, แมสซาชูเซตส์, สหรัฐอเมริกา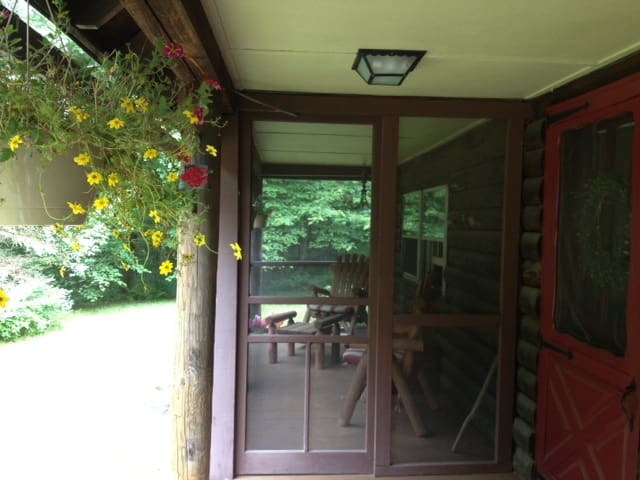 如果你与你的马行驶这座西部MA位置将是一个莫大的安慰停止。我的地方是20分钟至MA路线90 E / W或跨境路线91 N / S。伟大的,如果你是在北安普顿露天显示。从大é展览会场1小时。你一定会喜欢我的地方,因为The135有一个安静的环境和自然的氛围。有马道和全60x120竞技场英里。我的地方是好夫妻,独奏冒险家,家庭(含儿童),和毛茸茸的朋友(宠物)。
Convenient to a nice hike in the woods
Robert
2017-04-09T00:00:00Z
ประเภทห้อง
ห้องส่วนตัว
---
ประเภทที่พัก
บ้าน
---
พักได้
2
---
ห้องนอน
Pelham, แมสซาชูเซตส์, สหรัฐอเมริกา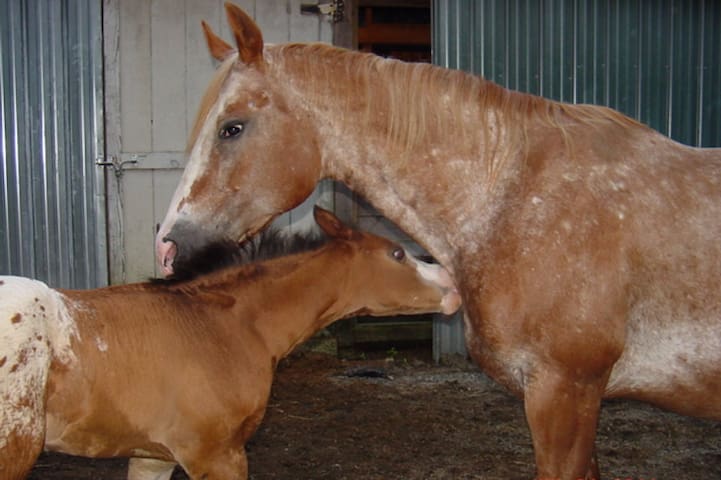 Our stay was great! Thank you to Mary for her hospitality. We really had a chance to relax. The house was clean and well maintained. The bedroom was also clean and bed was comfortable.
Sabina
2016-10-23T00:00:00Z
ประเภทห้อง
ห้องส่วนตัว
---
ประเภทที่พัก
บ้าน
---
พักได้
2
---
ห้องนอน
Pelham, แมสซาชูเซตส์, สหรัฐอเมริกา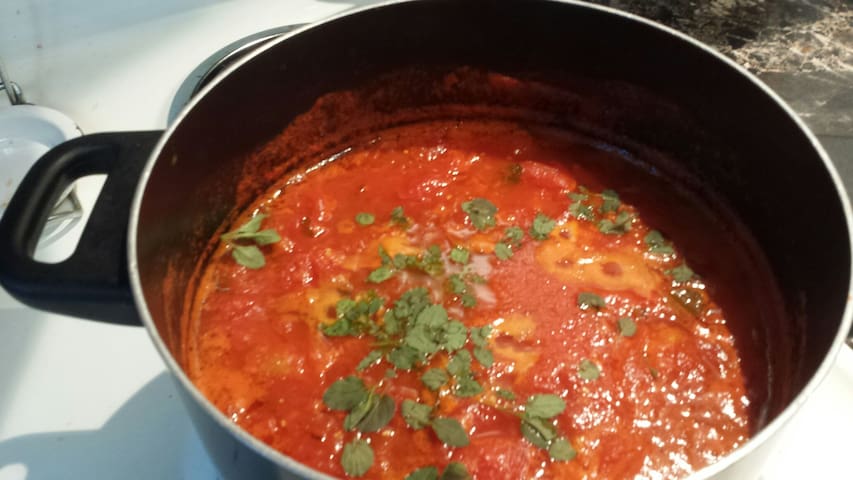 Josh was incredibly welcoming and accommodating! The room was snug and comfortable. I would recommend this listing to anyone.
Cate
2015-10-30T00:00:00Z
Since it was my first trip using Airbnb, I must say, Joshua was a very welcoming host. He kept in contact with me the whole time. The room is a perfect, country get away room. A nice change of pace from the hotel scene. I would not hesitate booking again with Joshua.
T
2015-09-05T00:00:00Z
My stay at Joshua's place was extremely pleasant and laid back. I ended up coming in later than expected from my flight, but the doors were open and I was warmly welcomed. The space they hold at the house is very accepting and a go-with-the-flow atmosphere. Good conversations, a comfortable bed, and forest out the back door. What more do you want?
Blake
2015-06-03T00:00:00Z
Joshua was very welcoming we arrived close to midnight.
Alicia
2015-06-21T00:00:00Z
This was my second stay with Josh and it was just as nice as the first. Hoping to make this lovely place my home for all my regular stays in the region. It's a real gem!
Jenny
2016-02-12T00:00:00Z
I saw Josh only briefly and was basically just at the house to sleep. But everything was great. Friendly conversation, comfy bed. Totally met my needs.
Colleen
2015-11-09T00:00:00Z
Josh was so easy going and accommodating. Arranging a check-in time was simple, conversation was fascinating and friendly. The house was very easy to find. Even though it was on a somewhat major road, the house is set back far enough that it felt like a country cottage. My only regret is that I didn't have more time to chat with him. I was in town for a wedding so the activities kept me away. Each evening it felt like coming home, though, to my cozy room. I would highly recommend!
Kate
2016-05-30T00:00:00Z
Joshua was a great host! He was accommodating, kind, and let me have my space. I was exhausted from a previous trip so spent the majority of time lounging on the very comfortable bed. He gave me great recommendations for restaurants in the surrounding area. Definitely recommend this spot to anyone passing through Amherst!
Mary
2015-05-16T00:00:00Z
ประเภทห้อง
ห้องส่วนตัว
---
ประเภทที่พัก
บ้าน
---
พักได้
1
---
ห้องนอน
Pelham, แมสซาชูเซตส์, สหรัฐอเมริกา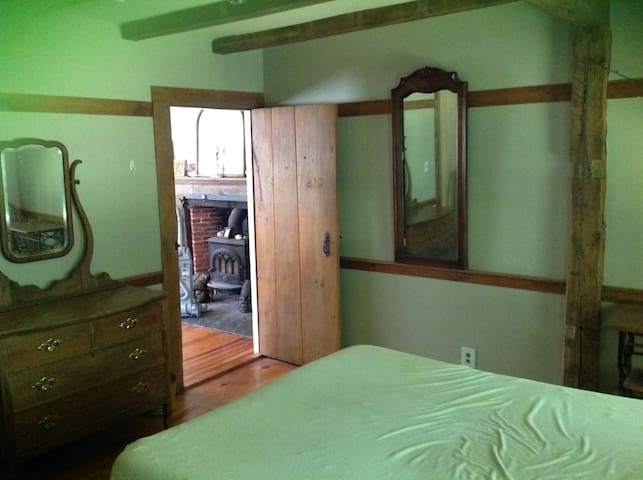 Comfort, character and charm. Save those special dates now for holidays, special events, and the Brimfield Antique shows. Queen bed. Shared bath. Microwave, refrigerator, coffee maker, TV. Light "help yourself" breakfast provided. Our house is over 200 years old and frankly could use a coat of paint. Fortunately this does not affect our guest's comfort.
Recipe for a Wonderful Visit to Western Massachusetts. Enjoy the colleges, family events and tourist areas while staying in a unique relaxing home. We encourage you to read our full description which should answer all of your questions. Ingredients: Affordable, comfortable room with private entrance. Queen bed First floor bath with large shower. Feel free to use the toiletries. (See photos for floor plan) Linens provided Wireless internet Short walk to UMASS bus line Ten miles to Amherst, 16 miles to Northampton on main road Walking distance to library, restaurants, pub, bank, hairdresser, laundromat, and post office Charm of a Victorian home in the Historic District Tidy, considerate couple as hosts who rarely use bathroom. Common TV room with large flat screen. Garden to relax in weather permitting Small refrigerator, microwave and small flat screen TV in room. Smoke free environment (smoking outside only) Ample parking Quabbin Reservoir nearby Combine with: two creative hosts who love to laugh with their guests. Let them offer you a wealth of information on Western MA and New England. Feel free to blissfully ignore them if you like. Let simmer as long as you like - one night to a semester. Discounts for stays of a week or more. Sorry, no pets allowed, but there are local boarding facilities. Feel free to stay in touch after a marvelous stay. Family members have attended or taught at both UMASS, Cambridge College, and Smith College and lived in the area forever making them a great source of information.
The neighborhood is very safe for taking a walk or going to the bakery, Pub, library, pizza shop, Chinese food, laundromat, church, library, tiny museum, or bus stop. We are in the Belchertown Historic District. We do recommend locking your car at night.
Chris and Fran are so welcoming and warm and friendly. We loved our room and our stay, and will definitely return.
Megan
2015-12-12T00:00:00Z
Chris and Fran were so kind, welcoming and helpful. My wife and I had a lot of questions about the Pioneer Valley and they had a wealth of experience and information and were happy to share it. The room is very comfortable, with a great ambiance and lots of thoughtful touches - plates and glasses (and a microwave and fridge) in class you bring take out home, remote controlled candles for romantic lighting. The bed was comfortable and the pillows were the best I've ever slept on (I'm going to buy some.) We didn't spend much time in the neighborhood but Belchertown seemed like a sweet little town. I highly recommend these hosts. A great value as well.
Nima
2016-04-17T00:00:00Z
I had an extended stay and have really enjoyed my stay. The hosts are wonderful and attentive. The room was comfortable and private. The neighborhood is safe with shopping nearby.
Amanda
2016-01-24T00:00:00Z
They are very friendly. We arrived there when they were not at home but they left a very detailed instruction for us. The room was very clean, quite and cozy, especially the bed which is really comfortable. We had a really tired day. Thanks to the cozy bed, we had a very sweet sleep. In the morning, they also provided us breakfast coffee and tea. I really enjoyed stay in Chris and Frank's house.
Yichen
2015-12-20T00:00:00Z
We immediately felt very welcome when we arrived at Chris and Fran's house after a long tiring drive. What a perfect way it was to start our very restful stay in their cosy and relaxing home. We would highly recommend staying with them. If the opportunity ever presents itself again, there would be no other place in this area we would consider staying. Chris pays attention to all the things that make for a safe and comfortable stay.
Brent
2016-10-08T00:00:00Z
Fran and Chris treated us like we were friends or family visiting for the weekend. It was a great value and allowed us to visit our daughter at umass on a reasonable budget. If you are looking for a friendly, cozy, affordable place, this is it.
Linda
2016-11-06T00:00:00Z
The description of the accommodation is very accurate. You got your own TV, fridge and bathroom. The house is amazing. But Chris and Fran are even more! We felt like we were home and had a wonderful breakfast with Chris and Fran. I recommend them without any hesitations.
Carlo
2016-10-05T00:00:00Z
I arrived at the wonderful home of Chris and Fran very tired. Within moments, I was shown to my beautiful and very comfortable room and made to feel at home. Directions to a nearby restaurant were quick to follow my inquiry, and after settling in a bit I found it with no difficulty. This is a lovely place. I love old homes, and they have done and are doing a wonderful job of turning it into a thing of beauty! I was not my usual chatty self, and my desire for quiet was respected. The house was also quiet, and I slept well on my most comfy bed! I would recommend a stay here!
Deborah
2012-10-15T00:00:00Z
ประเภทห้อง
ห้องส่วนตัว
---
ประเภทที่พัก
บ้าน
---
พักได้
2
---
ห้องนอน
Belchertown, แมสซาชูเซตส์, สหรัฐอเมริกา
My place is close to art and culture and restaurants and dining. My place is good for couples, solo adventurers, and business travelers.
First off this is a very clean quiet place. I felt at home and Linda my host was very friendly and accommodating. The location is also very convenient as it was about 10 minutes maybe less from Hampshire college. While having breakfast I enjoyed the view of the season's colorful trees and wild turkeys just in front of the property.If I could have uploaded a picture of the breakfast plate I would. I was served eggs with toast , bacon, raspberries,strawberries and cucumber. I was well pleased with the room as the bed was very comfortable and the half bath very convenient and spacious. Two thumbs up for this host and her property!
Michael
2016-10-23T00:00:00Z
Thanks for the wonderful accommodations.
Jon
2016-11-26T00:00:00Z
Linda is a very nice lady and was great host. She went above and beyond my expectations. Her home was newly remodeled and very clean and her cooking is excellent! I would highly recommend her to anyone in need of a place to stay.
Greg
2016-11-04T00:00:00Z
Beautiful clean comfortable home. Super comfortable bed. Nice private half-bath. Host is easy going, welcoming, friendly, and respected our privacy. Breakfast was delicious! Look forward to staying again.
LeonaMae
2016-10-15T00:00:00Z
Linda is a wonderful host! She was pleasant, helpful, and had great information about the local area. For me this was the ideal B&B experience, in terms of being welcomed into someone's home, etc. The bedroom is very nice! Clean, comfortable bed, wood floors, and charming. I highly recommend Linda's as a place to stay.
Ken
2016-10-21T00:00:00Z
ประเภทห้อง
ห้องส่วนตัว
---
ประเภทที่พัก
บ้าน
---
พักได้
2
---
ห้องนอน
Belchertown, แมสซาชูเซตส์, สหรัฐอเมริกา
Turn of the century church-turned-artist-studio residence awaits you. Located on 1 1/2 private acres this place is peaceful and unique. The basement apartment is industrial modern. Rental does not include chapel area.
Industrial modern apartment meets Victorian-era New England church turned art studio. 1 pillow-top queen bed, 4 bunked twins, 1 queen air bed, 1 twin airbed. Chapel use is by separate rental.
There is a river trail just steps from the property and see below for other trails and conservation areas in Belchertown: (URL HIDDEN) (URL HIDDEN) You can swim in the Swift River though it's pretty cold and can be 'swift' in some spots - it's about 100 yards from the driveway. There is a beautiful hiking path all along. If you want to bring kayaks you can launch them at the end of East St (off 202). Also - there is a brand new park with a splash pad that is really fun! You can walk to both. Belchertown has a town beach: (URL HIDDEN) And a town pool: (URL HIDDEN)
Rental in concept was great. The biggest issue we had with the space was that it was a damp basement and needed to have a dehumidifier installed. I think that would of help out with the dank feel. I also think it was overpriced for the space.
Michael
2016-07-31T00:00:00Z
Awesome place. The pictures do not do it justice.
Jesse
2016-05-16T00:00:00Z
What a beautifully renovated, funky space! We loved the art, the character, the quiet surroundings… best night's sleep in a long time, in fact. Julia was a great, responsive host. Thumbs up!
Ruth
2016-04-11T00:00:00Z
The place is exactly as described - a funky artist common. It was was very clean and comfortable. Julia got back to us instantly when we had questions and was very helpful when we managed to lock ourselves out.
Mark
2016-05-08T00:00:00Z
Felt welcome and well attended
Giovanni
2016-08-15T00:00:00Z
Our stay was very short but the Artist Common was perfect for our family of 5 + dog. The location was just off the Mass Pike and close enough to Amherst for us. There were plenty of food options in Palmer which was a quick 10 min drive. Our 3 kids loved the bunk beds and the fact that we were staying in the basement of a church. The master bed was plenty comfortable for my wife and I. The bathroom was very clean. We would stay here again.
Brian and Amy
2016-07-10T00:00:00Z
This is an elegant(y) loft space that simulates artist living in a decidedly non-city setting. The area is very beautiful and it's a great way to have easy access to the 5 colleges and other cultural gems like the museums, galleries, and shops clustered there. Perfect for people traveling with pets.
Jerry
2017-01-29T00:00:00Z
Julia was very easy to work with and offered great suggestions for exploring the area. It is a very cool space and well maintained.
amy
2016-08-07T00:00:00Z
ประเภทห้อง
บ้าน/อพาร์ทเมนท์ทั้งหลัง
---
ประเภทที่พัก
บ้าน
---
พักได้
6
---
ห้องนอน
Belchertown, แมสซาชูเซตส์, สหรัฐอเมริกา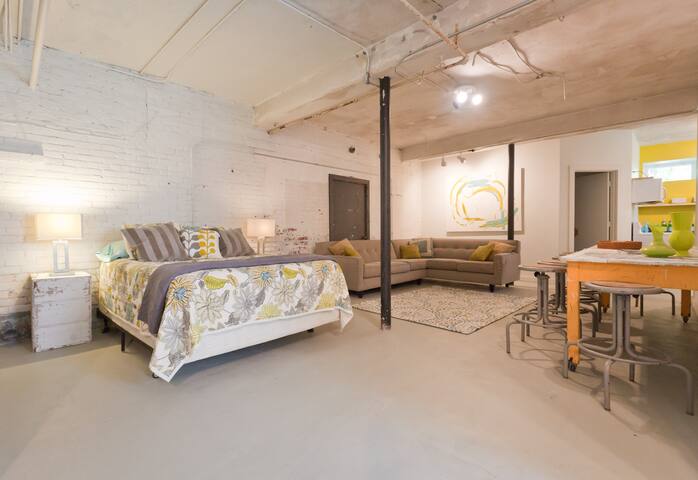 Only available when other listngs are booked. Full bed (not a queen), shared bath, complimentary light breakfast. Available for peak periods - graduations, Fall foliage, and Brimfield Antique Show only. Ample parking.
Recipe for a Wonderful Visit to Western Massachusetts. Enjoy the colleges, family events and tourist areas while staying in a unique relaxing home. We encourage you to read our full description which should answer all of your questions. Ingredients: Affordable, comfortable room on second floor Full/double bed (not a queen size) with room Shared bath. (Claw-foot tub with shower surround on second floor. Second bath with shower on first floor.) Linens provided Wireless internet (Works with laptops in room. Short walk to UMASS bus line Short drive to Quabbin Reservoir Ten miles to Amherst, 16 to Northampton on main road Walking distance to library, restaurants, pub, bank, hairdresser, laundromat, and post office Charm of a Victorian home in the Historic District Tidy, considerate couple as hosts Fenced, side garden to relax in weather permitting Smoke free environment (smoking outside only) Ample parking Combine with: two creative hosts who love to laugh with their guests. Let them offer you a wealth of information on Western MA and New England. Feel free to blissfully ignore them if you like. Let simmer as long as you like. Discounts for longer stays. Sorry, no pets allowed, but there are local boarding facilities.
The neighborhood is very safe and has sidewalks for taking a walk or going to the bakery, Pub, library, pizza shop, Chinese food, laundromat, church, library, tiny museum, or bus stop. We are in the Belchertown Historic District. We do recommend locking your car at night.
We were made to feel right at home, right away, when Chris greeted us at this gorgeous home. The room itself was huge, the bed very comfortable, and everything clean as a whistle. We had come to talk with people from this part of the state and both Chris and Fran were very happy to chat at length with us. On top of that, we discovered that Fran is both an excellent and appreciative musician ... AND he's a magician who not only baffled and entertained us, he shared a trick or two with my husband. We highly recommend this airbnb.
Lonnie
2015-08-15T00:00:00Z
Unfortunately, illness prevented me from being able to follow through with this reservation. Chris had been very clear about his cancellation policy, and he was kind enough to extend me credit for the next time I'm in the area.
Laurel
2015-05-17T00:00:00Z
Chris and Fran were warm and easy-going. We really appreciated all of Chris's generous help with maps, directions and detailed local information. Coffee was hot and ready to go in the morning, along with a selection of food. Thank you!
Rachel
2015-05-16T00:00:00Z
This was our second stay with Chris and Fran. Just as before, they were gracious and thoughtful hosts. Their home is gorgeous, full of Victorian charm. Unfortunately, we didn't have time to enjoy a glass of wine in the garden gazebo, but it's the perfect place to unwind. Highly recommended if you are visiting a b nearby college or antiquing at Brimfield.
Greg
2016-09-08T00:00:00Z
We had a great time as guests of Fran and Chris in their beautiful Victorian house. They gave us a really homey feeling. The guesthouse was well-facilitated, clean and cosy. Our hosts were very helpful (we could even use the washing machine). We absolutely enjoyed the amazing magic tricks of Fran: how does he do it ???? Next time we will stay at their guesthouse again for sure. We can recommend it to everyone who is looking for a fantastic guesthouse. Fred and Agnes
Agnes
2016-05-14T00:00:00Z
This was our first experience with air b&b, and it was so great! We booked a sweet room, at a great rate, and met wonderful, interesting people! The home was beautiful, convenient to our event and town, and perfect for us. We highly recommend Chris and Fran and their lovely home!
Amy
2015-10-04T00:00:00Z
My room was lovely. The Victorian home was as described and in a wonderful area near the town green. The hosts had all sorts of amenities as well as a microwave in the sitting room. I would stay here again.
Deborah
2015-09-27T00:00:00Z
In a quiet neighborhood near Amherst, there's an old Victorian House sitting quietly on the sidewalk. And if you ever have the good fortune to be a visitor at the house, you'll find two of the most gracious, welcoming and charming people that you'll ever meet. That's how it was with me. Chris and Fran treated me like family, and went far, far beyond the normal remit of a host. It was an honor, and a privilege to be hosted by them, especially given the short notice which I gave. My only regret is that I hadn't more time to spend with them, as I was on my way to school. Nevertheless, the lodgings were excellent, and the company was wonderful. Perhaps I'll swing by during break, if I can find the opportunity. My thanks to Chris and Fran, and may you always be blessed! ~JJ Seah
JJ
2015-09-02T00:00:00Z
ประเภทห้อง
ห้องส่วนตัว
---
ประเภทที่พัก
บ้าน
---
พักได้
2
---
ห้องนอน
Belchertown, แมสซาชูเซตส์, สหรัฐอเมริกา
My place is close to Amherst, Northampton, SpringfieldI. You'll love my place because of The tudor style home, with 4-5 Bedrooms, and its rural area-set on 9 acres. Near the Quabbin reservoir, a great retreat-and close to Amherst College, UMass Amherst, Smith College. Very secluded, the neighborhood, the kitchen, the light. Also, driving distance to Boston/Hartford!. My place is good for couples, solo adventurers, business travelers, families (with kids), big groups, and furry friends (pets).
This Tudor served perfectly for hosting our family in town for the Holidays. The house was spacious and very inviting. Mohan is a great host and was very attentive to our needs. I would not hesitate to book here again.
Travis
2016-11-26T00:00:00Z
ประเภทห้อง
บ้าน/อพาร์ทเมนท์ทั้งหลัง
---
ประเภทที่พัก
บ้าน
---
พักได้
16
---
ห้องนอน
Belchertown, แมสซาชูเซตส์, สหรัฐอเมริกา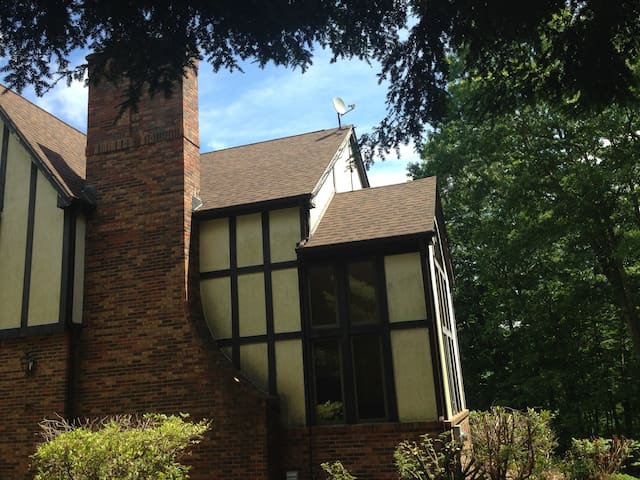 Sleep 16* on 4 quiet acres, this spacious property is tastefully updated. It is the former rectory of a church turned artist studio. Walk to a river for kayaking or read on the porch/sunroom. Two night minimum. *1 King 4 queen 2 bunks + 2 twin
6 nice bedrooms, a modern kitchen and period details set this home apart. Oh - and did we mention there is a 4100 s.f. church on the property that is available separately? The house sleeps 16 and the church 6.
There is a river trail just steps from the property and see below for other trails and conservation areas in Belchertown: (URL HIDDEN) (URL HIDDEN) You can swim in the Swift River though it's pretty cold and can be 'swift' in some spots - it's about 100 yards from the driveway. There is a beautiful hiking path all along. If you want to bring kayaks you can launch them at the end of East St (off 202). Also - there is a brand new park with a splash pad that is really fun! You can walk to both. Belchertown has a town beach: (URL HIDDEN) And a town pool: (URL HIDDEN)
Studios at Artist Common is incredibly charming, huge, cozy, and has everything you could ever need. The house was filled with games, beautiful nooks, and gorgeous trees outside. I stayed here with 14 family members in the days before my wedding and it was so special. Would love to come back!
Adriana
2016-11-07T00:00:00Z
Place was great. Very clean and roomy. Great for families or groups. Belcherstown is very accessible from the Tri-state or Boston and has any convenience in town, that you may need.
James
2017-01-01T00:00:00Z
Me and my family came to enjoy Passover together. The house enabled 9 of us to stay comfortably- as well as eat big meals together. I also loved that when some of us woke up early- we could enjoy being together- without waking up others! We love this place and plan to come back!!
Gaby King
2017-04-10T00:00:00Z
This was a great house for a large group. Nicely located with everything you could need.
Daniel
2015-10-18T00:00:00Z
Julia was most responsive, almost instantaneous. The house was beautiful with lots of room for the 10 of us to have a lot of privacy. When driving up the street you thought you were in the wrong place and then you drive up the driveway into a beautiful private area. We had room to gather and knit and talk but also break out into smaller groups. The only problem was leaving, we all wished we could stay longer. We would definitely return!
greta
2016-10-03T00:00:00Z
Julia was extremely accommodating, helpful, and quick to respond. It was a pleasure working with her. The home and the property were exactly what we needed, and even better in person. It slept all 13 of us comfortably, with room to spare. The beds were all great and there were enough towels and supplies for all. We really loved hanging out in the backyard and front porch and having meals in the dining area. It never felt crowded once. I would be back here again anytime I wanted to escape the city or for big family or friend gatherings. Thanks again Julia, we had a wonderful time!
Lindsay
2016-06-06T00:00:00Z
This place was perfect for a reunion of friends looking for a weekend getaway! We had the greatest time hanging at the picnic table put back, sitting on the porch, and wading in the nearby river. The house was spectacular with gorgeous artwork, clearly stated house procedures, and countless bedrooms. My friends and I can't wait to visit again in the future.
Brienne
2015-08-16T00:00:00Z
My family and I enjoyed staying at Julia's place. She was very easy to get in contact with and the house was huge. Thank you for helping us create wonderful memories as a family!
Julie
2017-03-05T00:00:00Z
ประเภทห้อง
บ้าน/อพาร์ทเมนท์ทั้งหลัง
---
ประเภทที่พัก
บ้าน
---
พักได้
16
---
ห้องนอน
Belchertown, แมสซาชูเซตส์, สหรัฐอเมริกา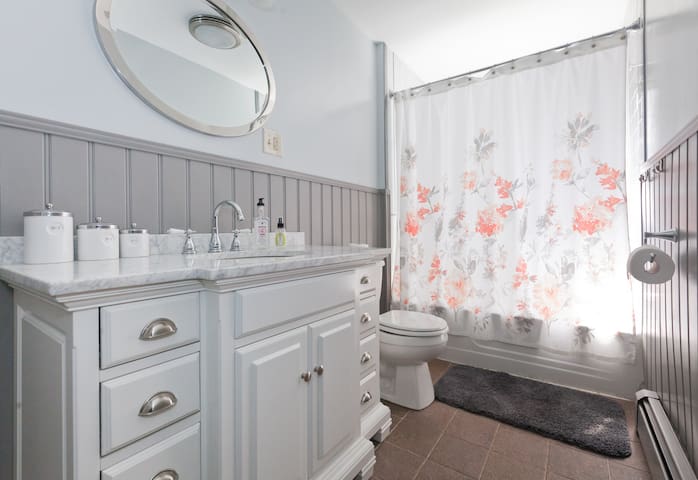 I live in a beautiful spot in the Pioneer Valley, 10 minutes from Amherst Center, 6 from Hampshire, 18 from Northampton. Sunny, private, 5 acres of beauty If I'm going away, you can rent the whole house for more money. Prefer two nights minimum.
I live in a 300 year old farmhouse on 5 beautiful acres with swimming pool, gardens, and fruit trees. I have a section of the house that is very private (own entrance) that includes two bedrooms and living room area. There are also times when the entire house is empty when I'm away which includes a full kitchen and additional living room space for $150 per night. There is a lovely guest room with a double bed, a bathroom and living room for $75. If you want a second bedroom, there is a comfortable double bed for an additional $35 per night. There is a large living room that you can use as well and privacy. There is a mini fridge, toaster oven, coffee-maker, hot pot available for your use in the pantry and if I'm away and you rent the whole house, you'll have the use of the full kitchen. I'll have coffee, teas, and usually milk or half and half in the fridge. Perfect for visiting scholars/educators or parents needing to be at one of the five-colleges. I'm 4 miles from Amherst College and UMass, 2 from Hampshire, 10 from Smith or Mt. Holyoke. Sunny, gorgeous land. I do have a non-allergenic quiet and sweet labradoodle. Your section of the house will be shut off totally from dog and me. I keep the entire house nice and warm all winter. If we are away, the dog will be away too and there are 3 bedrooms and 2 bathrooms in the house.
Lakes nearby (5 minute walk) and lovely hiking trails nearby.
Very friendly host and comfortable setting.
Sharon
2016-10-23T00:00:00Z
After emailing Peggy, she had told me she would not be there. " She was travelling for Mother's Day" This was unfortunate because I would have liked to have gotten a chance to meet her. The place was great. I had run of this lovely clean house. The bed was comfortable and property was scenic. Only minutes from UMASS Amherst which was the reason I was there. Would definitely recommend this listing. The neighbor was quiet and very well kept. Thanks again Peggy...A+
Thomas
2016-05-09T00:00:00Z
Peggy was out of town when we stayed at her place but she couldn't have been more welcoming or thorough in her communications with us. The place was just as described, a wonderful bohemian hide-away in the Happy Valley (as it is called by locals who enjoy the cultural draw of the local colleges). We were in the area to check out the Brimfield Antiques Fair, which was about 40 mins east and also to visit MassMoca which was about an hour and 40 mins west of her place, so it was perfect! The room was clean and cozy, with great blankets and fresh towels laid out. We also cooked ourselves several delicious meals out of food on hand that Peggy invited us to use. All in all, a fabulous weekend staying here!
Ellie
2014-05-19T00:00:00Z
Peggy's home is a lovely warm New England space and Peggy is a wonderful hostess. She communicated promptly and clearly. A bowl of very local apples awaited me and other treats were left out available for me as well. A very comfortable and comforting space. I would gladly book again.
Cornelia
2015-11-10T00:00:00Z
My two friends and I lucked out finding this charming Airbnb that was situated near a friends house who we were visiting. We couldn't have found a better arrangement. Peggy was highly helpful from my initial contact to the day we left ensuring a pleasant Airbnb experience. Her accommodations were spacious, comfortable and private. Good coffee was provided along with half and half and other alternative milk options. Apples and chocolates were set out for each of us. Peggy graciously offered us to invite our friends over and we all enjoyed the delightful pool and a few meals outside on the peaceful grounds. Her labradoodle, Millie, was sweet, gentle and she stole the heart our friends 2 year old - in fact, we all loved Millie! If we make the trip again we will certainly have no second thoughts about where to stay.
Jeannie
2016-06-21T00:00:00Z
Our host made us feel most welcome, even though she was not at home. She was generous, thoughtful, trusting, and warm: She left everything we could have needed - including a well-stocked refrigerator - and easy instructions for us to follow as to entry, wifi, etc. We did not spend much time in the house as we were visiting our son at one of the local colleges, but we were grateful for her quiet, comfortable home at the end of our busy days. We regret not meeting her in person!
Rebecca
2015-10-26T00:00:00Z
Peggy's home was a wonderful place to stay. It was tucked away on a quiet street in Belchertown and we were happy to have some peace and quiet for our visit to the area. Peggy is very welcoming; the kitchen is open and available and the house is full of awesome books to read and comfy places to relax. She wasn't there when we stayed but she made it easy for us to get into the house and clearly explained what we needed to do before heading out. A+ experience!
Harrison
2015-10-12T00:00:00Z
Peggy and her home are truly wonderful! Her house offers a feeling of cozy seclusion, especially knowing that a short drive in one direction will bring you to restaurants and small shops, while the other direction will bring you to perfect day hikes with amazing views of Western Massachusetts. Highly recommend to anyone looking for a place to recharge!
Ilya
2015-11-02T00:00:00Z
ประเภทห้อง
ห้องส่วนตัว
---
ประเภทที่พัก
บ้าน
---
พักได้
2
---
ห้องนอน
Belchertown, แมสซาชูเซตส์, สหรัฐอเมริกา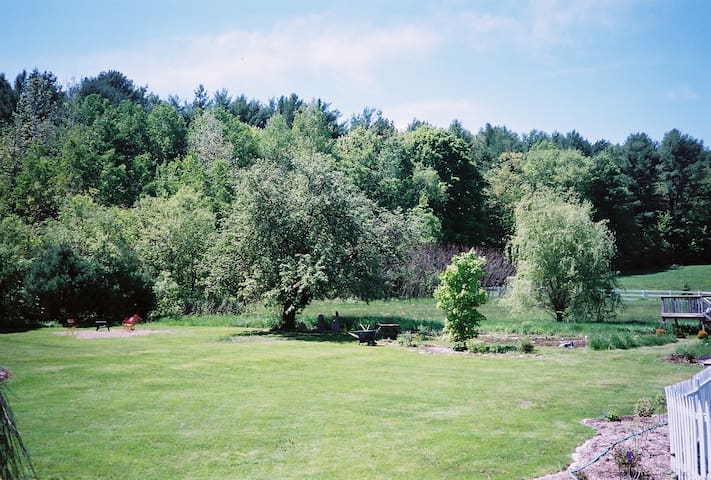 Cozy room with queen size bed in our charming 1850's renovated home in downtown Amherst. Feel free to enjoy our living room (it has a woodstove) fantastic kitchen/dining room, and enclosed 3 season porch.
This is a beautiful house that's cozy, in-town and relaxing. You can walk, bike or take the free bus to UMass, and Amherst's shops and cafes are just around the corner. It's a great spot, and we want to share it. Sorry, no air conditioner in the room.
This is a wonderful, friendly, diverse neighborhood, with students, senior citizens, parents & kids of all income levels. (Well, no billionaires that we know of.) We're right downtown, so you can walk or bike to everything, including some quiet natural areas. Occasionally noise can be heard from the nearby cafés and student houses, especially when the weather is nice during the school year.
Simon was very nice and his place was absolutely comfortable. Very close to UMass campus, this was a very good location for us as attendants of a conference on campus. There also was a spot for our car in the driveway. Restaurants and stores are nearby, walking distance. If we go to Amherst in the future, we'll stay here again. Thanks, Simon!
Jose Francisco
2015-09-25T00:00:00Z
The room was clean, comfortable and as described. Simon was friendly and welcoming. The house's location was great, just a short walk to all that downtown Amherst has to offer.
Alex
2015-05-19T00:00:00Z
Simon was very friendly and helpful in providing suggestions for things to see and do around the neighborhood. Breakfast was great (and much appreciated)!
Maxine
2016-04-29T00:00:00Z
Great Host! Nice room! Quiet and peaceful! Amherst town is a nice place! And Simon is really a kind person!
昭懿
2016-07-20T00:00:00Z
My husband and I had an unexpected change of plans while in Amherst recently and needed to find a place to stay overnight for that evening. I found Simon's listing on Airbnb and the description as well as price fit our needs exactly. He had the option to Instant Book, which made it very easy to reserve the room. One thing I hadn't noticed in the description was that there was no Central A/C, but with a strong fan and good sized open windows, our room was comfortable. Everything was clean and cozy. Simon sent me an email right away and was there to greet us and give us a tour of the house. He is a genuinely friendly person and a good host. We would definitely stay there again.
Lea
2016-07-16T00:00:00Z
Simon was a great host. He did a lot to make me feel welcome, including offer great breakfast, since I let him know ahead of time when I needed to be out. His place is very nice and the room was spotless. I walked to UMass Amherst without a problem while I stayed there. Thanks so much, Simon. 10/10
Evelyn
2015-10-21T00:00:00Z
Good location for a meeting I attended.
Kent
2015-06-13T00:00:00Z
Simon Peter and his daughter were very welcoming hosts. We enjoyed staying in their very comfortable and well positioned room. Highly recommended.
Farquhar
2016-10-13T00:00:00Z
ประเภทห้อง
ห้องส่วนตัว
---
ประเภทที่พัก
บ้าน
---
พักได้
2
---
ห้องนอน
แอมเฮร์ส, แมสซาชูเซตส์, สหรัฐอเมริกา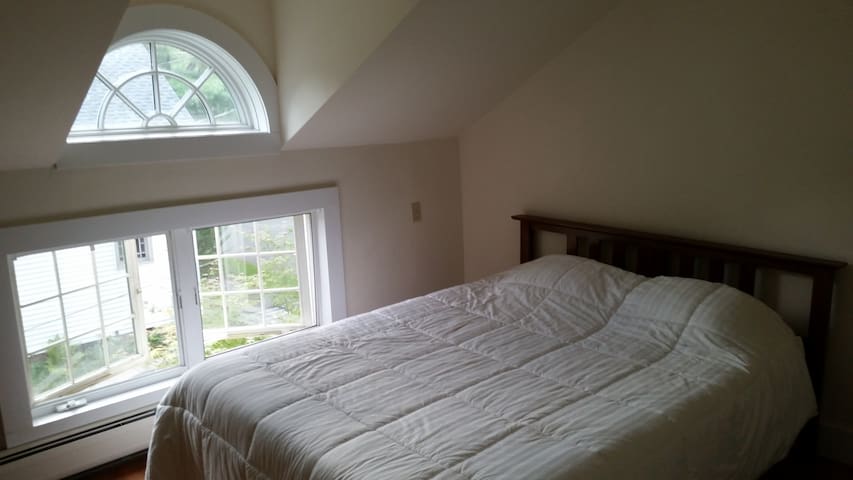 Private room w/priv. entrance. Short walk to town, Amherst College, UMASS. Parents, couples, visitors, come enjoy a great New England small town experience. Classic Italianate home with modern updates. Enjoy a cup coffee, tea on our amazing porch. Lovely neighborhood, awesome Queen bed, private en suite bathroom. This is our family home, but the room is totally set aside from our space, so you can come and go quite privately. We have dog/cat, but they don't go in this room.
Our house is a lovely classic New England home in a really nice, centrally located neighborhood. The room is totally private and has it's own entrance and private bath.
It's close to both Amherst College and UMASS. It's a short walk to the center of town and attractions such as the Emily Dickinson Homestead. There are also outdoor rec opportunities within walking distance - pretty wooded trails, town tennis courts, town pool in the summer, and a track at the high school.
Nice quiet neighborhood. Room had everything we needed.
Carolyn
2016-11-11T00:00:00Z
Highly recommend!
Michele
2017-03-08T00:00:00Z
Thank you so much for the wonderful room! We were very comfortable and appreciated the small touches: water bottles for us, extra blankets, hair dryer and books by local authors. Everything was lovely and clean. Also it was a very easy and short walk to Elements spa for some evening relaxation. We'd highly recommend staying here!
Nedda
2016-12-03T00:00:00Z
Part 2 of my extended stay here was just as accommodating and lovely as part 1. I'm tremendously grateful for Kristin and Simon for extending their hospitality during this transitional period of mine.
Nick
2016-11-30T00:00:00Z
exceptional place. Location, comfort and convenience all appreciated. If you are looking for a quiet central place to stay...this is just about perfect. As a single traveler, I felt very safe and well looked after. Thanks Simon and Kristen
lizi
2017-01-29T00:00:00Z
We had a great stay. Kristin and Simon's place was clean, comfortable, convenient, and private. We will definitely be back.
Nikolas
2017-01-15T00:00:00Z
Very clean, comfortable, and private. Great for the traveler who doesn't want to spend time chatting with the host. Convenient location. Room had everything we needed.
Elise
2016-12-11T00:00:00Z
The communication was terrific. The instructions for parking and access to the room were detailed, accurate, and easy to follow.
Stephen
2016-11-13T00:00:00Z
ประเภทห้อง
ห้องส่วนตัว
---
ประเภทที่พัก
บ้าน
---
พักได้
2
---
ห้องนอน
แอมเฮร์ส, แมสซาชูเซตส์, สหรัฐอเมริกา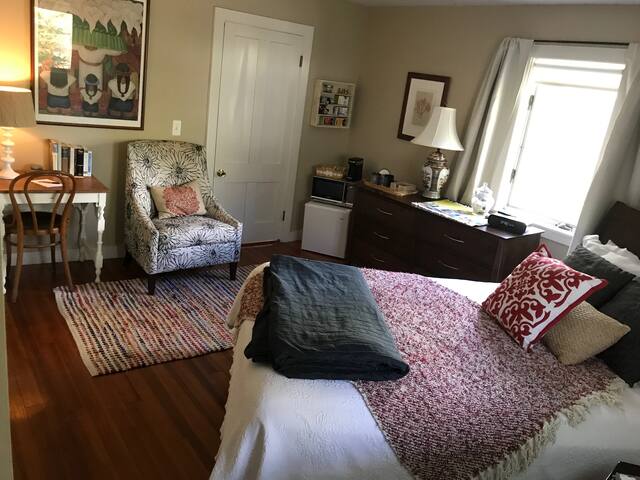 The second floor bedroom in our 100 year old New England style home has a view and use of the backyard gardens. We are walking distance from Amherst town center, places of worship, and on bus route. Breakfast is included & driveway parking available.
Janet and Bob were very warm and welcoming. The breakfast was all homemade baked goods and fruit from their garden, and they even sent me off with some snacks for the road. The room and house were clean and well kept. Perfect location close to the University (where I was attending a conference), and near to downtown Amherst's restaurants and cafes. I went to Glazed for gourmet donuts on my way out of town and was not disappointed! Tasty! This was my first AirBnB experience, and if it's yours too, then Janet and Bob are the right place!
Jayme
2015-10-11T00:00:00Z
It was GREAT, Bob and Janet are just great hosts. They really made me feel comfortable, and everything was perfect. I am glad I decided to stay with them, and wish I can go back in the future. It is such a lovely place to stay!
Yoo Young
2016-10-09T00:00:00Z
Janet and bob are warmhearted people and make your stay as comfortable as possible. There is no better place to be with air B&B! It just felt like home !:)
Michael
2016-09-05T00:00:00Z
Very comfortable home and Janet and Bob are SUPER nice, interesting hosts to chat with over tea or wine, the sort of friendly and open folks with whom I imagine most guests make a meaningful connection. My room was really comfy with nice touches like a filled water pitcher and extra blankets. Bathroom was clean and spacious and had everything needed. I'd definitely stay here again.
Liz
2017-04-02T00:00:00Z
Amazing place and close to town and all amenities! I enjoyed my stay with this wonderful couple :) Jan and Bob are warm and inviting, and their home is full of charm and character! The street is quiet and quaint, and the visiting chickadees, thrushes, goldfinches, and beautiful red cardinals flutter and sing outside the kitchen window. I enjoyed my evenings and mornings on the enclosed front porch. Such a gem of a couple and a gem of home. Thank you so much for your hospitality!
Kathleen
2016-07-09T00:00:00Z
This is my second time staying with Bob and Janet and once again it was a great and exceptional time: it's like a home away from home.
Jean-Pierre
2014-11-15T00:00:00Z
Bob and Janet were terrific hosts. They went out of their ways to take care of me. Bob even drove came with me to return my rental car to give me a ride back to their house. Their home is lovely with a fret porch for sitting and enjoyable the Amherst countryside. I also appreciated the breakfast including Jan's homemade granola.
Allan
2016-04-23T00:00:00Z
Bob and Janet have a lovely, peaceful home conveniently located just outside of town enough to feel like a different place. Their welcome was warm and the food was simple and amazing--including fresh berries and bread, and honey from the backyard bees. My only disappointment was that my stay was short and I didn't have more time to just sit and talk or for relaxation, although the hour I spent reading in the yard was heavenly.
Meg
2015-06-21T00:00:00Z
ประเภทห้อง
ห้องส่วนตัว
---
ประเภทที่พัก
บ้าน
---
พักได้
1
---
ห้องนอน
แอมเฮร์ส, แมสซาชูเซตส์, สหรัฐอเมริกา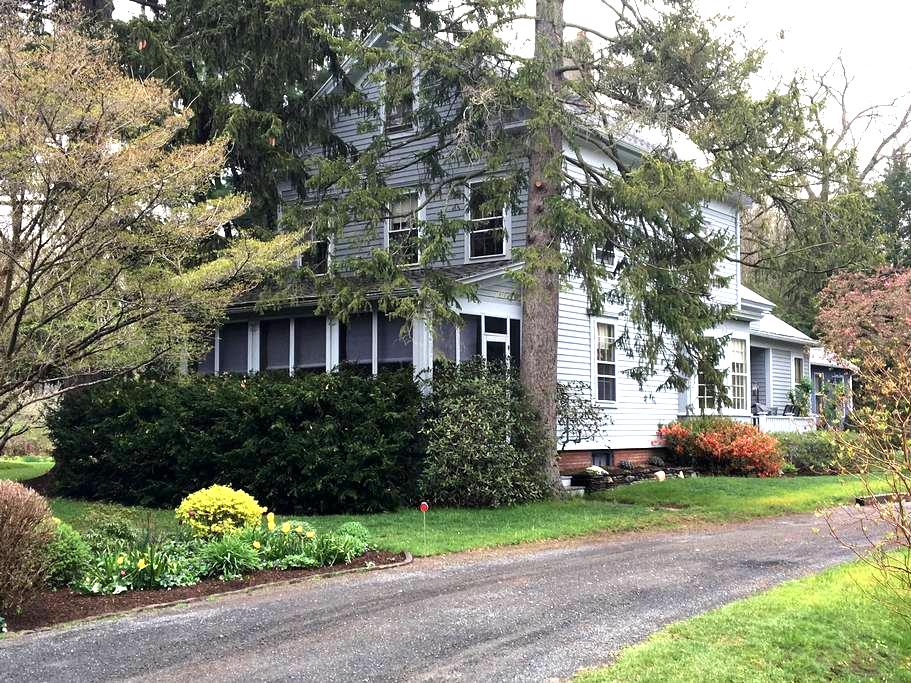 Pelham - Airbnb
:
เฉลี่ย

4.95

จาก

5

ดาวจาก

673

รีวิวผู้เข้าพัก
1

–

18

จาก

282 บ้านให้เช่า
กรอกวันที่เพื่อดูการกำหนดราคาเต็ม มีค่าธรรมเนียมเพิ่มเติม อาจมีภาษีเพิ่ม