The house is over one hundred years old, located within the civil parish of São Caetano, on Pico Island, and is surrounded by a unique landscape between the mountain and the sea.
A typical Azorean house built at the end of the 19th century by a small farming family of little means. Júlia's Little House is located high on a slope within the civil parish of São Caetano on Pico Island, next to the regional road. It is surrounded by other houses, which means it is integrated in neighbourhood life. The house has a historic atmosphere about it as a result of the several generations that have lived there and enjoys a unique location, marked by the powerful presence of the mountain and the limitless blue sea. The house has been modified several times over the years, slowly catching up with the comforts of modern living. The last of such refurbishments was carried out earlier this year, where the bedroom and living areas were totally renovated, making them more functional and comfortable. The house can accommodate 6 people and is split into two levels. On the upper level, you can find the kitchen and bathroom, and an open-plan space with a sofa-bed and a bedroom with a double bed. The lower level has a bedroom with a double bed, a small office space and a storage area. The two levels are connected by an internal staircase at the centre of the living area. The lower level enjoys direct access to the outdoor patio area, towards the front of the house. In summary, the house can accommodate 6 people and has two rooms (each with a double bed) and a living area with a sofa-bed that sleeps 2. Please remember that the room on the upper level is open-plan with the living area. The patio has a large dining table, chairs and a parasol. There is also a barbecue area with wooden stools, where you can cook a meal or simply enjoy a warm fire on a summer's evening. We have plenty of firewood that you can use. The kitchen is equipped with all the essentials (including an oven) and includes a small dining area. The bathroom is a good size; the shower is a little smaller than we would like but it is perfectly functional. Despite the fact that this part of the house is relatively modern, we hope to make it more functional in the near future. We have made a personal choice not to have a microwave, a TV or Internet access in the house. However, there are two cafés nearby with Internet access and TV.
São Caetano is a small civil parish located on the south side of the island, between Madalena and Lajes do Pico. It enjoys access to a bathing area on one of the island's loveliest bays, known as Prainha do Galeão. You will often see fishermen arriving and leaving in their boats and children playing and jumping into the water during the long summer afternoons. Here, you can enjoy a pleasant swim with a splendid view of the mountain. The sea in this area is almost always calm due to the local geography, and the site is known among divers because of the coral reef located just a few metres from the coast. Júlia's Little House is located on a higher point in the parish, but the coast is roughly 10 minutes away on foot. The house is surrounded by other houses, but enjoys an unobstructed view towards the sea. There is a café that serves meals by Prainha do Galeão. There is another, simpler café behind the house and, a little further up, a bakery/patisserie where they bake their own bread and pastries.
Nous avons passé 5 jours dans cette petite maison idéalement placée entre Madalena et Lajes do Pico pour visiter l'île avec vue sur l'océan. La maison était ouverte avec les clés à l'intérieur quand on est arrivé, la cuisine est complète et pratique pour cuisiner (même pour 5). Propre et au calme, on a passé un super séjour chez Ana. On n'a pas pu utiliser le barbecue mais peut être la prochaine fois!!
thibault
2014-09-15T00:00:00Z
House very nice, full of beautiful pictures and object. you can live like a local in a beautiful landscape.
Nadia
2016-06-04T00:00:00Z
Une maison de charme près de la cote (800 m environ) dans un petit village. À conseiller à ceux qui cherchent de la tranquillité, comme toute île de Pico d'ailleurs. On n' a pas vu les propriétaires mais une voisine a été dans le coin et était chargée de la maison. Le seul souci était l'absence de la table dehors (on nous prévenu qu'environ deux semaines avant le séjour qu'elle ne sera pas disponible)
Kamil
2016-07-24T00:00:00Z
We stayed in Julia's Little House on our first visit to Pico. Ana was very helpful with directions, recommendations and always responded very quickly. The house was conveniently located and easy to find. It was the perfect size, very clean and had all of the necessities for our stay. Thank you, Ana for sharing your family's home with us and thank you again for the excellent recommendations on things to see and do and especially, the restaurants.
Melanie
2014-05-26T00:00:00Z
The location was awesome. Right underneath Poco mountain in a traditional village. The house was clean, well equipped with many sleeping accommodations. For active people exploring the island, and day tripping to other islands, it is a good base from which to explore. The hostess was very clear on directions and recommendations.
Carol
2015-06-13T00:00:00Z
The communication with Ana prior to our arrival was just phantastic. She provided us with the best and detailed information ever. The house itself is a small jewel. We enjoyed staying in the house. The view is so great!!! We simply had a great time on Pico Island and will definately come back one day
Sabine
2014-10-07T00:00:00Z
Julia's Little House is a perfect place to discover Pico island. Ana & Filipe were great hosts. The house was as shown in the listing. It has everything we needed. We loved the place and would definitely come back. We talked with Filipe via text message, and he was always at our disposal for any help, and one of neighbors was arround for anything we needed. Julia's Little House foi um ponto de partida fantástico para conhecer a Ilha do Pico. A casa é exactamente como aparece nas fotos. Tem tudo o que precisámos. Nós adorámos a casa e de certeza que iremos regressar. Estivemos em contacto com o FIlipe por Mensagem, e ele esteve sempre disponivel para nos ajudar, uma vizinha esteve sempre disponivel para nos ajudar também.
Hugo
2016-04-09T00:00:00Z
Simple house well located next to the mountain. Sao caetano is a lovely little place with good bar, restaurant & rocky beach. House was damp & we were invaded by flying ants but I hear this is normal for Pico!
Matthew
2015-06-27T00:00:00Z
ประเภทห้อง
บ้าน/อพาร์ทเมนท์ทั้งหลัง
---
ประเภทที่พัก
บ้าน
---
พักได้
6
---
ห้องนอน
São Caetano, Ilha do Pico, Açores, โปรตุเกส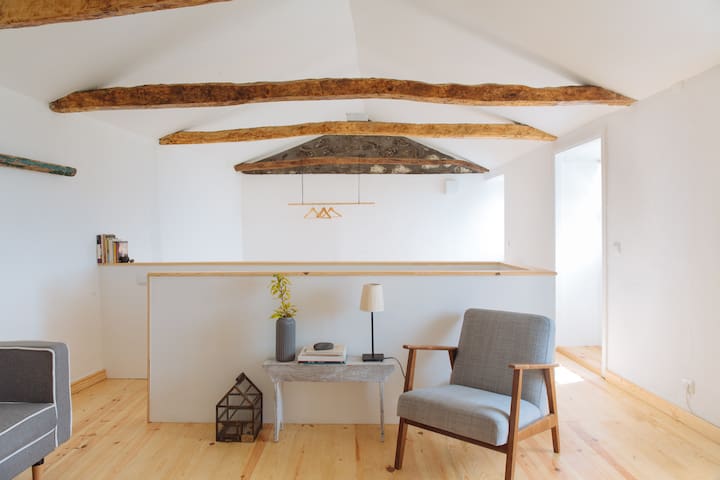 Mount Pico - Airbnb
:
เฉลี่ย

4.5

จาก

5

ดาวจาก

45

รีวิวผู้เข้าพัก