Chambre dans maison a la campagne a 7 km de Château Thierry souvent entièrement libre la semaine.
Sejour agréable et calme!!
Kh
2017-03-16T00:00:00Z
ประเภทห้อง
ห้องส่วนตัว
---
ประเภทที่พัก
บ้าน
---
พักได้
2
---
ห้องนอน
Chartèves, Hauts-de-France, ฝรั่งเศส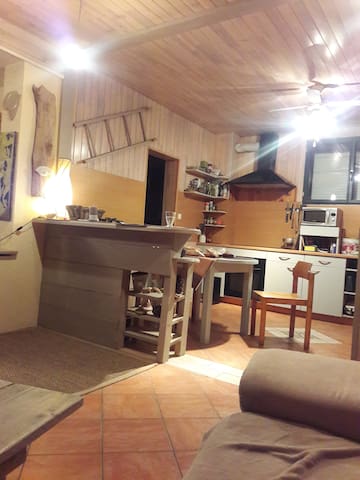 Mont Saint Père est un charmant village situé entre la rivière Marne et le vignoble(champagne) La chambre de couple est en rez de chaussée avec terrasse donnant sur une cour fermée pour le véhicule. Salle de bain et WC indépendants.
La maison est en pierres meulières, elle est agréable et est située au coeur du petit village. Il y a 2 chambres, la 1ère pour le couple et la 2sde pour 1 personne. Possibilité d'accueillir bébé également. Pour la location des 2 chambres, je n'héberge que des personnes qui sont de la même famille ou qui sont amis.
La Marne est situé à 50 mètres et il fait bon s'y promener. Village natale du peintre Léon Lhermitte.
Un large sourire, une grande disponibilité (super sympa, car j'avais fait une confusion dans les dates de réservation), une vraie gentillesse (la réservation du resto pour la soirée). De bonnes confitures maison , un agréable petit déjeuner. Merci Francine !
Geneviève
2016-11-01T00:00:00Z
We enjoyed staying at Francine's apartment. Beautiful French house with a very nice garden (beautiful flowers and terrace!). Francine is a very hospitable person, she tries to speak English. She was very flexible with check-in and -out times. We had a very late arrival, and preferred a late check out. The room smells a bit musty. Be aware that the second bedroom (single bed) is combined with the bathroom. We loved the breakfast with homemade marmalade. Very convenient to park the car inside the fence.
Annemiek
2016-09-04T00:00:00Z
Super accueil de Francine. Vous vous sentez chez vous et à l'aise tout de suite. La maison est charmante, bien décorée, super entrenue, super propre. Une grande salle de bain avec douche à l'italienne, le rêve. Franchement, j'y passerai bien mes vacances. J'allais oublier, un petit déjeuner extra, excellente confiture maison, du pain frais avec des petites graines, j'ai eu le choix avec la baguette classique, très bonne aussi, et un croissant. Merci encore Francine, pour le gâteau aux pommes et la quiche lorraine pour mon repas du midi, et les succulentes pommes bio.
Emmanuel
2015-11-04T00:00:00Z
A fantastic stay. Francine is a great host! After a long cycle we were welcomed with a cold beer and some much needed water. We were welcomed next morning by a breakfast of croissant, tea and homemade jams and yoghurt. A very welcome break.
Arthur
2015-08-11T00:00:00Z
Франсин замечательная хозяйка! Мы получили тёплый приём и комфортное проживание. Апартаменты полностью соответствуют фото. Безупречная чистота и тишина! Мы останавливались втроём, было удобно и очень хорошо. Выход из номера на террасу замечательный. Завтрак прекрасен: свежий хлеб, масло, кофе, джемы и йогурты домашнего приготовления! Большой двор, мы могли припарковать нашу машину рядом с домом, это очень удобно! Франсин проводила нас на виноградник, где мы могли купить шампанское! Рекомендуем всем! Спасибо
Olga
2015-05-08T00:00:00Z
Malgré la pluie du WE, le rayon de soleil est venu de l'accueil chaleureux de Francine dans sa maison à 2 pas des vignobles champenois. Une chambre bien achalandée, salle de bain refaite à neuf, petit déjeuner très sympathique (notamment le boulanger du coin). Idéal pour jeune couple. Francine a su également nous prodiguer ses quelques adresses du coin (restaurants et commerces). Une balade sympa à 2 pas de la maison sur les bords de Marne ;-) Un petit point négatif concerne l'accès aux toilettes où il faut monter quelques marches. Rien de grave vraiment ! Je le recommande vivement.
guillaume
2016-02-13T00:00:00Z
nous ne sommes pas déçu de l'expérience, nous avons eu un super accueil de la part de de Francine et durant ces deux jours ce fut très agréable de passer des moments avec elle le logement est impeccable et le petit déjeuner succulent merci francine
clo
2015-11-14T00:00:00Z
Séjour vraiment sympathique, la chambre est agréable et identique aux photos. Francine est accueillante et souriante, je recommande sa chambre si vous êtes de passage dans le coin !
Hugo
2016-01-08T00:00:00Z
ประเภทห้อง
ห้องส่วนตัว
---
ประเภทที่พัก
บ้าน
---
พักได้
3
---
ห้องนอน
Mont-Saint-Père, Picardie, ฝรั่งเศส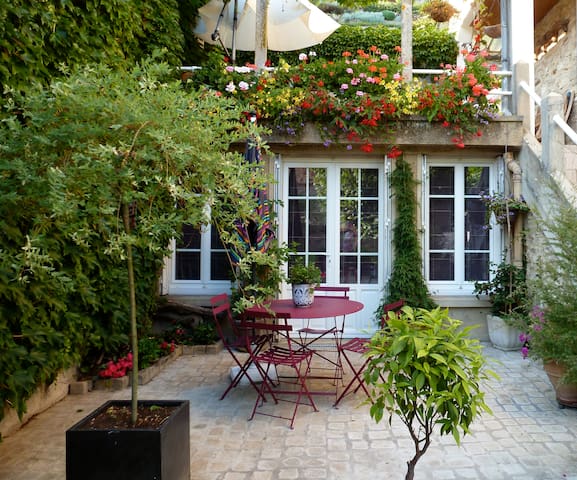 Mon logement est proche de les activités adaptées aux familles. Vous apprécierez mon logement pour les espaces extérieurs. Mon logement est parfait pour les couples et les familles (avec enfants).
Le logement est bien équipé. Le linge de lit, le linge de toilette et le ménage sont inclus dans la location. Non inclus: équipement bébé (lit, poussette, baignoire, chaise haute, ... ). Ces services peuvent être demandés avant votre arrivée.
Une maison dans un village au calme. Spacieuse avec terrasse et jardin!
The host canceled this reservation 5 days before arrival. This is an automated posting.
Océ
2016-11-27T00:00:00Z
Merci pour votre accueil !
OLIVIER
2016-10-16T00:00:00Z
Nous sommes resté peu de temps au gîte cependant tout était très bien. L'accueil, les chambres... Merci à vous.
Matthieu
2017-03-30T00:00:00Z
Très pratique pour un séjour de 1 mois avec 2 enfants!
Marie
2017-02-19T00:00:00Z
ประเภทห้อง
บ้าน/อพาร์ทเมนท์ทั้งหลัง
---
ประเภทที่พัก
บ้าน
---
พักได้
6
---
ห้องนอน
Épieds, Nord-Pas-de-Calais Picardie, ฝรั่งเศส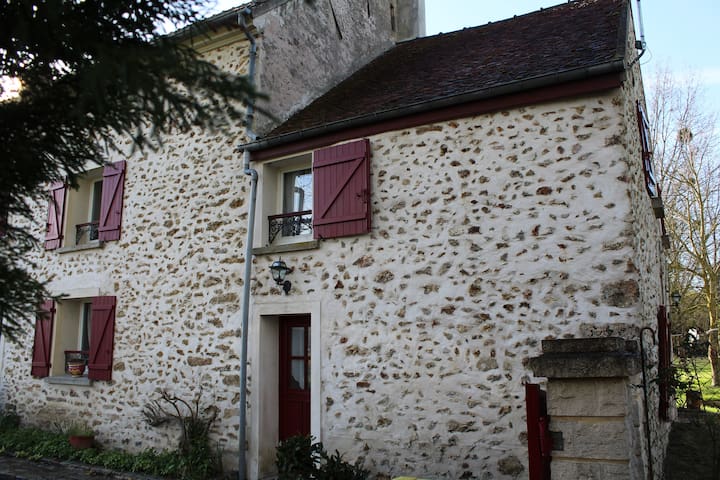 Panoramic French window, central air conditioning, high speed WIFI, there are stairs in the room, above is bed, have 1.5 meters wide. The following is a sofa tea table carpet and other items
ประเภทห้อง
ห้องส่วนตัว
---
ประเภทที่พัก
บ้าน
---
พักได้
2
---
ห้องนอน
谢尔里, 皮卡第, ฝรั่งเศส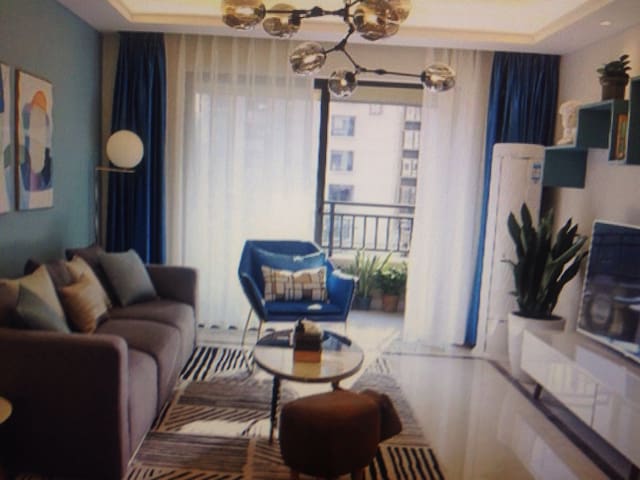 Located in the village of Trélou-sur-Marne on the tourist route of Champagne. 25min 40min Epernay and Reims. The cottage is in front of our farm where you can visit our cellars of Champagne; and discover our winemakers craft.
A room with fireplace, kitchen and bar. Three comfortable bedrooms, a large bathroom and spa bath: the cottage invites you to relax.
Staying at Sylviane's place was such a treat! The house is even more beautiful than in the pictures. Our experience was very luxurious and comfortable. Sylviane and her husband are wonderful hosts and they even showed us their champagne cellars. My husband and I stayed two nights and we wish we could have stayed longer. We highly recommend you stay here. You will not be disappointed.
Danica
2014-12-19T00:00:00Z
Sylviane and her husband were great hosts, they have a lovely champagne house that they gave us a tour of and we shared a glass of their champagne. Their place is amazing, a wonderful quiet house in a beautiful town in the middle of champagne country. The house has everything you need and lots of space. We really enjoyed the fire place and the large bathroom with the spa bathtub. Great for a family and a great base to visit the region. Would totally recommend this place and we hope to be able to go back soon.
M
2014-05-18T00:00:00Z
Zeer aangename ontvangst met bubbels in de koelkast!! Alles naar wens en overeenkomstig de beschrijving en foto's op de site. Merci Sylviane!!
Gunther
2014-08-10T00:00:00Z
Sylviane is a very warm and friendly hostess. She makes you feel at home. She shows the house and gives you all kind of information. She even gives homemade extra's which is lovely. The house itself is very nice. A warm fireplace and a cosy kitchen with bar. The spa bath is great.
José
2016-02-25T00:00:00Z
Merci à Sylviane et son compagnon ! Nous avons passé un excellent week-end dans leur gite, qui est vraiment parfait (très belles chambres, une salle de bain de rêve, le tout très propre). Nous avons eu la chance de visiter leur cave, et de déguster leur très bon Champagne. Nous recommandons vivement cette adresse !
Cindy
2015-09-21T00:00:00Z
Sylviane met us with a very warm welcome and fully explained the facilities. The home was very comfortable, neat and met all our expectations. A highlight was the visit to the cellar and the tasting which followed. We would fully recommend the Gite to a similar group such as ourselves so that they also may savour the delights of the surrounding wine regions.(Dormans,Epernay,Reims,)
Val
2015-07-15T00:00:00Z
A wonderful stay, thanks Sylviane! The perfect place to experience and explore Champagne. Such a beautiful house, especially the spa and fire place! A tour and taste of Sylvianes champagne was an added bonus too!
Anna
2015-11-07T00:00:00Z
Lovely gite - comfy beds - kitchen everything you need - shower fab !! Excellent place to store our 6 bikes too! Thanks
Alison
2015-07-26T00:00:00Z
ประเภทห้อง
บ้าน/อพาร์ทเมนท์ทั้งหลัง
---
ประเภทที่พัก
บ้าน
---
พักได้
6
---
ห้องนอน
Trélou-sur-Marne, Picardy, ฝรั่งเศส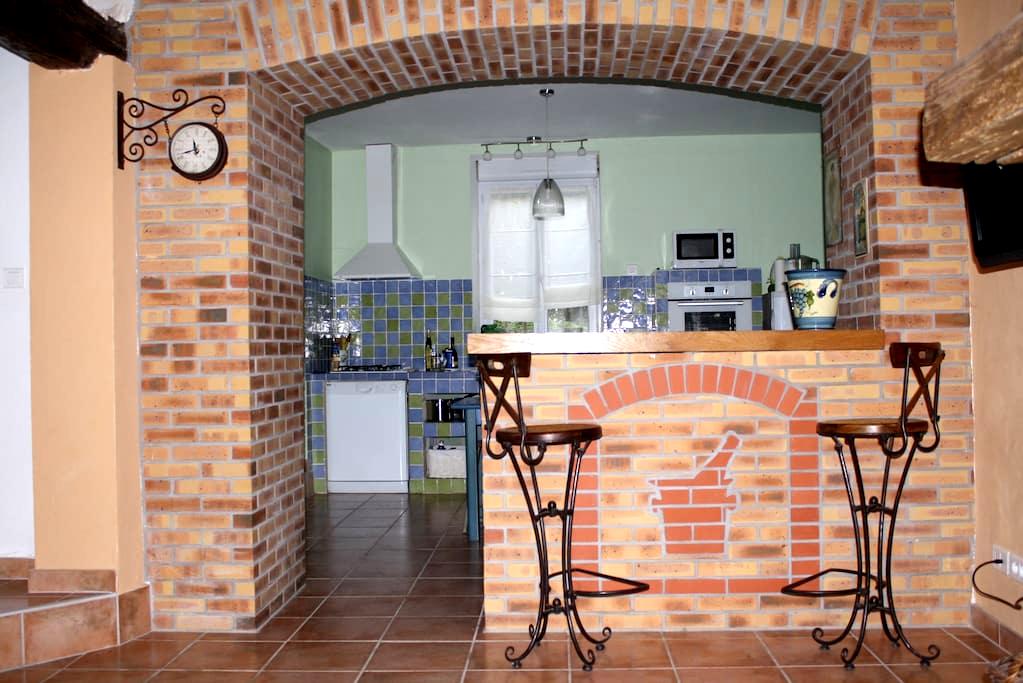 Beautiful house of the XVIII century, terrace and garden, large living room with a fireplace, 2 large bedrooms for 4 people. At the heart of Champagne vineyards in 80 kms from Paris, 30 kms from Disneyland, on the edge of the Marne ...
An old house, full of charm, with modern comforts, in a quiet and bucolic. Ideal for a couple with two children or two couples ... I also have a cot for babies.
A charming village, one of the finest of the Marne Valley, where they lived and painted famous impressionist artists (Léon Lhermitte ...).
Une belle maison tout équipée et des hôtes très sympathiques. Rien à redire à la prestation je la conseille vivement pour une mise au vert.
Alexis
2014-07-07T00:00:00Z
La maison est magnifique. Elle est aussi grande que belle. A l'étage, deux chambres et une salle de bains. Au rez-de-chaussée, une cuisine entièrement équipée et une pièce à vivre immense avec un coin salon à un bout et, à l'autre bout, une somptueuse bibliothèque et une cheminée. Nous n'avons pas pu profiter du long jardin qui s'étend devant la maison à cause du temps. Reste que les promenades au bord de la Marne, qui coule juste en bas de la maison, sont très agréables même l'hiver. Et Michel nous a très gentiment accueilli.
Jonathan
2015-01-03T00:00:00Z
Linda casa com o verdadeiro ambiance dos filmes franceses. Simpático anfitrião que nos recebeu com um tarte tartin que perfumou a casa toda! Fora uma deliciosa garrafa de champagne.2 quartos grandes e confortáveis uma cozinha bonita e bem equipada com uma vista maravilhosa. Jardim expetacular muito próximo do rio Marne que corta a região ótimo passeio a pé para ser feito com adultos e crianças. Na casa há um gatinho amigo!No caminho há um parquinho para as crianças brincarem. Ótima localização 50 minutos de Reims , Epernay é possível visitar as vinícolas e grds maisons de champagne. Estamos muitos satisfeitos, obrigada
Luciana
2014-09-18T00:00:00Z
Le notre vote pour cette maison c'est 10!!!! La maison est tres comfortable et bien organisé, la terrace et le jardin merveilleux, nos enfants ont joué et ce sont amusé! Le quartier est calme et la promenade long la Marne est agreable! Le proprietaire est tres gentil et attent! Nous recommandons cette maison à tous et nous souhaitons nous retourner bientot!!!! Merci Michel!!!
maria Zaira
2014-08-15T00:00:00Z
Beautifully renovated house, with nice yard, super close to the Marne river. 1 double bed, 2 singles which can be put together in large seperate rooms. Perfect for weekend get-away. Michel was a great host, with hints for places to visit and even renting us bikes.
Daan
2015-05-16T00:00:00Z
Zeer mooie ruime woning. Alles is aanwezig. Wel wat stoffig soms. De ligging is ideaal om Reims en epernay te bezoeken. Ligt op 50m afstand van de rivier de Marne.
Tim
2014-08-26T00:00:00Z
Heerlijk, fijn lang weekend gehad in dit huis. Met 3 volwassenen en hond. Van alle gemakken voorzien. Fijne keuken en badkamer. Perfecte tuin, prachtige omgeving voor bezoek champagnestreek. En voor onze hond ideaal dat ze met de warmte kon zwemmen in de rivier die zowat grenst aan de achtertuin.
Coen & Aukje
2015-07-20T00:00:00Z
Great house with lots of character. 10 min drive from Chateau-Thierry. Michele is very pleasant and accommodating. The house had everything you would need for a short or long stay.
Robert
2015-06-01T00:00:00Z
ประเภทห้อง
บ้าน/อพาร์ทเมนท์ทั้งหลัง
---
ประเภทที่พัก
บ้าน
---
พักได้
4
---
ห้องนอน
Mont-Saint-Père, Picardy, ฝรั่งเศส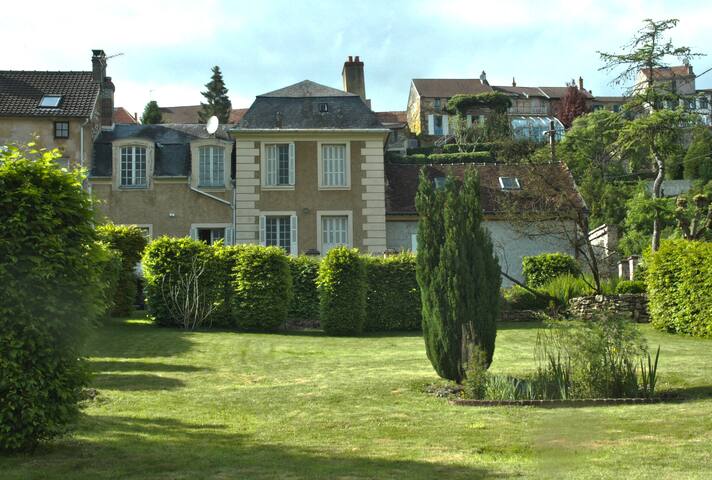 Vous apprécierez mon logement pour les espaces extérieurs et la luminosité. Mon logement est parfait pour les couples, les voyageurs en solo et les voyageurs d'affaires.
ประเภทห้อง
บ้าน/อพาร์ทเมนท์ทั้งหลัง
---
ประเภทที่พัก
บ้าน
---
พักได้
3
---
ห้องนอน
Saint-Eugène, Nord-Pas-de-Calais Picardie, ฝรั่งเศส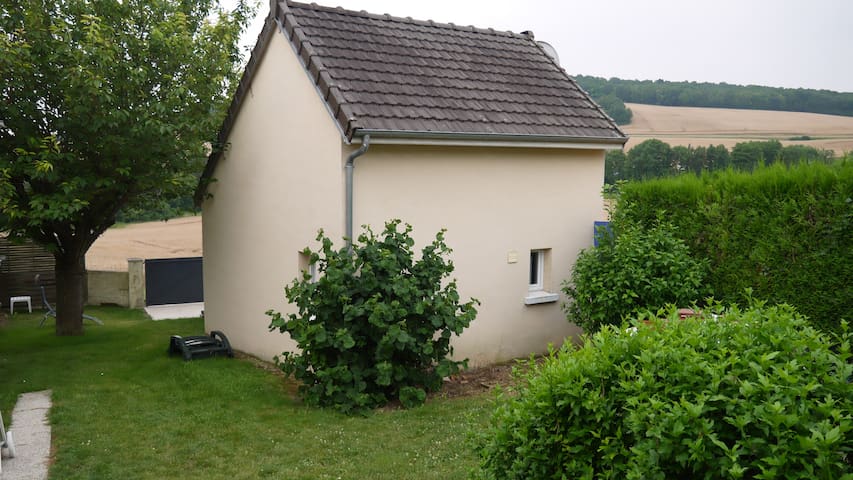 For a stopover between Reims and Paris, located on the "Route du Champagne" a simple room, contemporary & Indian décor in a small house with a garden and terrace. Note: all accessible parts, except the owner of House.
The Cuban flag on the front door puts you in the mood ... Push the door, you are somewhere else!
Long Avenue, which leads straight to the center of Château-Thierry (10 minutes walk) beautiful walks on the banks of the Marne flowing quietly behind the house, and of course the sunny hillsides planted with vines of sight ... a small supermarket less than 100m open all're day except Sunday.
Eric's place is great and he's a wonderful host...fun and very entertaining! He made my stay very special by taking me to some historical places outside of Chateau-Thierry that I really wanted to visit. His accommodations at his house are very comfortable and he makes you feel right at home. Highly recommend staying at Eric'(URL HIDDEN) a real treat.
Jim
2016-07-19T00:00:00Z
Chaleureux accueil d'Eric dans une charmante maison qui témoigne des voyages au bout du monde de son hôte. Belle chambre confortable et au calme, une immense salle de bain. un excellent pied a terre a 5 mn du centre ville.
Alex
2016-07-04T00:00:00Z
Eric was an absolutely fantastic host! We felt right at home, even with our very brief night in Chateau Thierry--we were en route to Bouresces for a seminar and needed a place to stay since we were coming from Paris. Not only did Eric both pick us up from the train station and take us to Bouresces--a gesture going far above and beyond what I would have expected from a host--he shared with us his homemade wine and gave us plenty of tips for travelling the Champagne countryside during our stay. The room was beautiful, as was the rest of the house: very clean, quiet, and well-kept, with everything we could have needed. We felt very much at home and frankly wish we could have spent another few nights there. Chateau Thierry is a gorgeous, idyllic village that deserves attention and would make a lovely destination on its own--and Eric's place is well-positioned for a great visit. We wouldn't hesitate to stay here again and would recommend Eric's house any time!
Peter
2016-08-29T00:00:00Z
ประเภทห้อง
ห้องส่วนตัว
---
ประเภทที่พัก
บ้าน
---
พักได้
2
---
ห้องนอน
Brasles, Picardie, ฝรั่งเศส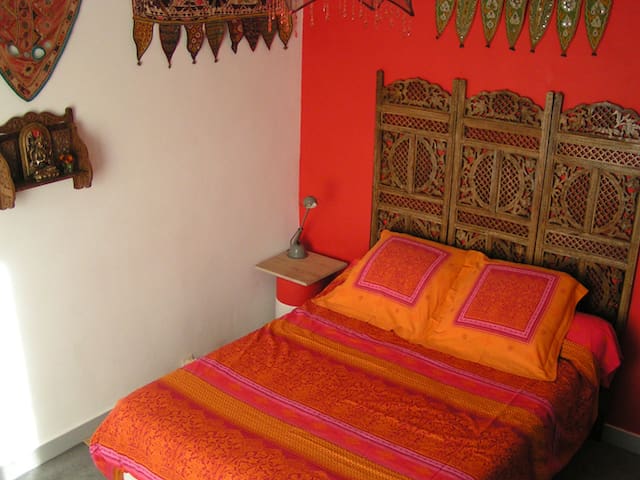 Maison au cœur de la Vallée de la Marne à thématique viticole disposant d'une grande pièce principale( salon, télévision) ainsi que d'une cuisine lumineuse et fonctionnelle. À l'étage, une grande chambre, lit de 180 cm, avec salle-de-bain, douche à l'italienne. Le second couchage est soit dans le canapé soit dans le tonneau . Le plus ? Une terrasse avec vue panoramique sur le vignoble . Une surprise dans le réfrigérateur pour une réservation d'une semaine...
Situé au coeur du vignoble champenois, en Vallée de la Marne, découvrez notre gite au pied des vignes avec cour privative et terrasse panoramique.
Quartier calme au pied des sentiers de randonnée.
Séjour très agréable au cœur des vignes de Champagne. Brigitte Et Philippe ont été très arrangeants sur tous les points. Le gîte est chaleureux et bien équipé. Nous avons également pu visiter la cave avec des explications très appréciées !
Amandine
2016-11-01T00:00:00Z
Really enjoyed this stay, wonderful area and home. Newly renovated in a small but pretty village. Very clean, fresh and modern with almost a luxurious feel to it all, albeit luxury on a smaller footprint. Two floors, high ceilings, two private terraces. I also highly appreciated the private (gated) parking and the ability to charge my electric car. Very friendly hosts and highly recommended for two. I would definitely stay there again if I'm in the area. The champagne tour offered by the hosts is also very fun, especially if you want to see more about how champagne is grown.
Daniel
2016-07-28T00:00:00Z
We had a great time! The house was very comfortable and clean. Phillipe and his wife were more than helpful. A nice bottle of champagne was waiting for us in the fridge and we had a nice ride through the vineyards with them!
Jan-Willem
2016-06-29T00:00:00Z
We hebben een fantastische tijd gehad. We waren er in augustus. Dan is het wel heel rustig in de hele streek omdat iedereen dan vakantie heeft. Dit was te merken aan gesloten winkels en restaurants en champagne proeverijen. Philippe en Brigitte hebben ons een prachtige excursie gegeven over hun wijngaarden en door de omgeving. Ondertussen konden we proeven van hun heerlijke champagne. Bij aankomst lag een fles champagne voor ons koud en was ervoor gezorgd dat er eten in huis was voor ons eerste ontbijt. Op zondag zijn alle winkels gesloten en de meeste op maandag ook. We hebben prachtige kastelen en kerken bezocht en hebben een roofvogelshow bezocht in de omgeving. Er zijn mogelijkheden tot mooie wandelingen. We voelden ons erg welkom en hebben genoten van de prachtige woning.
Anja
2016-08-19T00:00:00Z
ประเภทห้อง
บ้าน/อพาร์ทเมนท์ทั้งหลัง
---
ประเภทที่พัก
บ้าน
---
พักได้
4
---
ห้องนอน
Trélou-sur-Marne, Picardie, ฝรั่งเศส
Dans une jolie maison avec vue sur la vallée de la Marne, nous vous proposons une grande chambre indépendante avec toilette et douche. WIFI disponible gratuitement Vous pouvez profiter du jardin pour vous relaxer ( 2 terrasses de 25m²)
Dans une jolie maison avec vue sur la vallée de la Marne, nous vous proposons une grande chambre indépendante avec toilette et douche privative. Réfrigérateur , four micro-onde. WIFI disponible gratuitement Vous pouvez profiter du jardin pour vous relaxer . Il est possible d'utiliser le barbecue Un parking à disposition, arrêt de bus et magasins à 5 minutes à pieds,centre ville à 10 minutes. A visiter Eurodisney à 40 minutes À 5 minutes du cimetière Américain (bellot wood) Caves de champagne Promenade sur les bords de la Marne Musée Jean de la Fontaine Piscine municipale à trois minutes à pied
Chambre très agréable et complètement indépendante de la maison. Un excellent rapport qualité/prix.
Charlotte
2015-01-07T00:00:00Z
We had a great stay at Marie & Guy's place. They were super friendly and helpful. The Room was clean and perfect for two people. The bathroom was our access only. All in all it was like a whole Flat (except the kitchen)
Fevzi
2014-02-10T00:00:00Z
Très bon accueil, logement conforme à l'annonce avec tout l'équipement décrit dans celle ci. Quartier très calme, repos assuré. A recommander sans crainte.
Eric
2016-09-09T00:00:00Z
Very nice and peaceful! Friendly hosts. I rested well here. Very clean too.
Lisbeth
2014-02-14T00:00:00Z
We had a lovely time staying at Marie and Guy's home. They were super accommodating and very helpful. Upon arriving Marie ensured we had everything we needed in order to make our stay pleasant. She even showed us the view of the vineyards and the Chateau-Thierry American Monument from their back gate. What a spectacular view. Their garden and lounging area are perfect for quiet evenings, reading, or a small barbeque. In fact, Guy and Marie went the extra mile and hosted the most lovely small Sunday afternoon Barbeque. We really enjoyed the opportunity to share drinks, food, and life with these two wonderful people. We would highly recommend staying at with them, and we look forward to any future stays. The only thing you have to be mindful of is that the WiFi signal is not very strong, but the signal worked well enough for (SENSITIVE CONTENTS HIDDEN), e-mail, and social media. Thank you!
Amber
2014-05-27T00:00:00Z
Gemütliches Zimmer und sehr nette Gastgeber. Schade, dass ich nur eine Nacht auf Durchreise dort war...
Christiane
2014-09-04T00:00:00Z
Très très bon accueil. Logement nickel, calme, vert. Marie et Guy sont supers, on ne peut que recommander d'aller chez eux si vous hésitez entre deux logements dans le secteur. Discussions riches et intéressantes. Ils sont attentionnés et veillent à ce que vous ne manquiez de rien. Peut etre à très vite :)
Marc-André
2014-05-12T00:00:00Z
Accoglienza carinissima! Soggiorno brevissimo, ma molto piacevole. Grazie a Marie e Guy!
cecilia
2014-08-25T00:00:00Z
ประเภทห้อง
ห้องส่วนตัว
---
ประเภทที่พัก
บ้าน
---
พักได้
2
---
ห้องนอน
Château-Thierry, Picardy, ฝรั่งเศส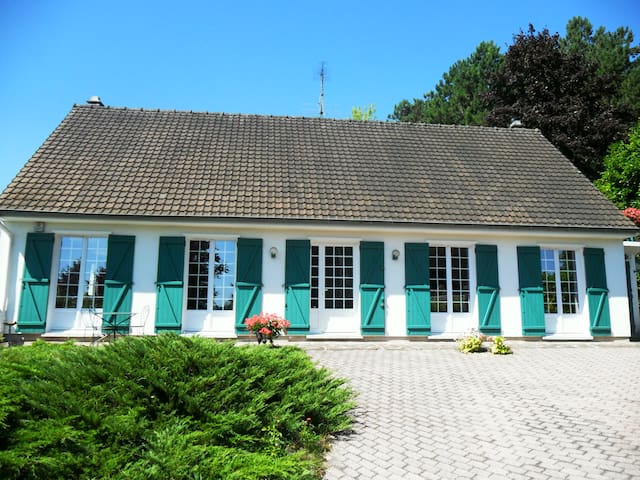 warm house 3 km from the Chateau-Thierry Station 2 bedrooms (160cm bed), one with dressing room, 1 large bathroom (shower + bath), 2 toilets, kitchen, living area of 50m2, wood stove, perfect for a quiet moment by the fire .. 60 kms of Reims, 60 kms from Disney, many furniture Industrial metal so pay attention to young children nonetheless. (For the summer, barbecue, jacuzzi and garden are available) deposit € 1,000
caution 1000€
quiet, small parking lot down the house for those arriving by car
Nous avons passé un excellent weekend chez Anthony dans sa charmante maison rénovée par ses soins. Anthony, hôte très flexible, sympathique et accueillant, a tout fait pour rendre notre séjour aussi agréable que possible. La maison, située aux portes de la Champagne, est refaite à neuf, très bien entretenue, avec une mention spéciale pour le poêle à bois, la spacieuse salle de bain et la terrasse qui donne sur le jardin. Nous recommandons !
Christian
2017-02-26T00:00:00Z
ประเภทห้อง
บ้าน/อพาร์ทเมนท์ทั้งหลัง
---
ประเภทที่พัก
บ้าน
---
พักได้
4
---
ห้องนอน
Nogentel, Hauts-de-France, ฝรั่งเศส
Notre maison est située dans un quartier calme de Château-Thierry, à quelques pas des caves Pannier. Entre Reims et Marne-la-Vallée (40 min de Disney), prenez le temps de découvrir la cité des fables, les bords de Marne, le vignoble de champagne, ... Idéal pour les familles avec un jardin clos, une cabane, un potager, des jeux de société, ... Salon de jardin, tables et transats vous permettront de profiter de la nature et du soleil lors des belles journées de printemps ou d'été.
You can reach the office, the laundry room with washing machine and dryer. You will have available for small and greatest board games. There are also toys 6 months to 10 years (infants, dinette, small cars, bicycles ..). Opportunities to provide equipment for children (high chair, cot ...).
ประเภทห้อง
บ้าน/อพาร์ทเมนท์ทั้งหลัง
---
ประเภทที่พัก
บ้าน
---
พักได้
8
---
ห้องนอน
Château-Thierry, Hauts-de-France, ฝรั่งเศส
Superior single bed Korean pastoral Princess dome mosquito net coffee towards intelligent password lock Apartment layout is Sanshiyiting a kitchen and a bathroom, the room provides free wireless Internet hot water shower, washing machine, kitchen Qi Quanqie new.
ประเภทห้อง
ห้องส่วนตัว
---
ประเภทที่พัก
บ้าน
---
พักได้
2
---
ห้องนอน
多曼斯, 香槟-阿登, ฝรั่งเศส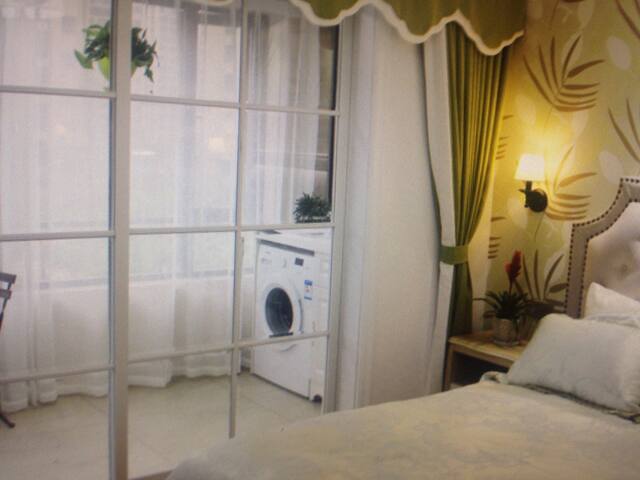 * 118 luxury decoration, the whole window, clean and tidy, full of light and sunshine, enjoy playing hide and seek. You are WiFi coverage, which arrives with WiFi company, a little lonely; * star configuration, central air conditioning, heating, room two, 24 hours of hot water;
ประเภทห้อง
ห้องส่วนตัว
---
ประเภทที่พัก
บ้าน
---
พักได้
2
---
ห้องนอน
多曼斯, 香槟-阿登, ฝรั่งเศส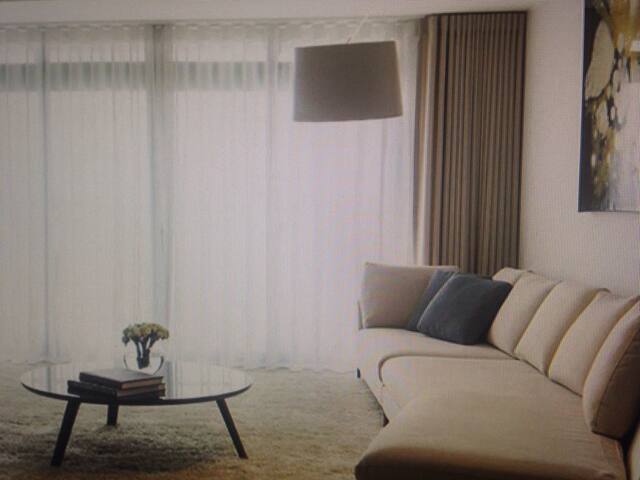 Dans une jolie maison avec vue sur la vallée de la Marne, nous vous proposons une grande chambre indépendante avec toilette et douche privatives. Réfrigérateur , four micro-onde. Vous pouvez profiter du jardin pour vous relaxer ( terrasse de 25m²)
Chambre indépendante , four micro onde et réfrigérateur à disposition .
Allez y les yeux fermés , le cadre est très joli , la chambre vaste et agréable , la maison est le site sont très jolis. Quant à Marie et Guy ils sont aussi agréables l'un que l'autre , prévenants , attentionnés et sympathiques .
Jacques
2015-07-07T00:00:00Z
Marie et Guy nous ont accueilli avec gentillesse et simplicité. L'hébergement est bien situé, calme, très propre et confortable. Nous recommandons ce logement !
Doriane
2016-02-16T00:00:00Z
Alles perfekt!
Hannes
2016-06-13T00:00:00Z
Hébergement idéal proche de la zone industrielle.
marie luce
2015-04-09T00:00:00Z
Bon sejour , Marie et Guy très sympatique Très belle maison Chambre très agreeable avec sa terrasse
Gilles
2016-06-20T00:00:00Z
Marie and Guy were axing hosts. They contacted mr before-hand. The room was perfect and even had a little balcony that was nice to sit out on and enjoy the view. Everything was cleans and organised and they even provided a microwave, fridge, kettle and a tin of little treats. There was even a couple of bottles of OJ in the fridge. I would go back and if course recommend that others stay with Guy and Marie.
edward
2015-03-25T00:00:00Z
Très bon accueil, un endroit très au calme. Nous avons passé une très bonne nuit. Nous conseillons le séjour chez Marie et Guy
Emilie
2016-10-30T00:00:00Z
accueil chaleureux et discrétion des hôtes. Disponibilité de ces derniers, et lieu recommandé
gwladys
2016-08-03T00:00:00Z
ประเภทห้อง
ห้องส่วนตัว
---
ประเภทที่พัก
บ้าน
---
พักได้
2
---
ห้องนอน
Château-Thierry, Picardy, ฝรั่งเศส
My property is located near Chateau Thierry, 5km A4, Roissy 1 hour, 45 mins Disney, in the countryside. Enjoy my home for space and comfort. My accommodation is perfect for couples, families (with children) and large groups.
ประเภทห้อง
บ้าน/อพาร์ทเมนท์ทั้งหลัง
---
ประเภทที่พัก
บ้าน
---
พักได้
16
---
ห้องนอน
Brécy, Nord-Pas-de-Calais Picardie, ฝรั่งเศส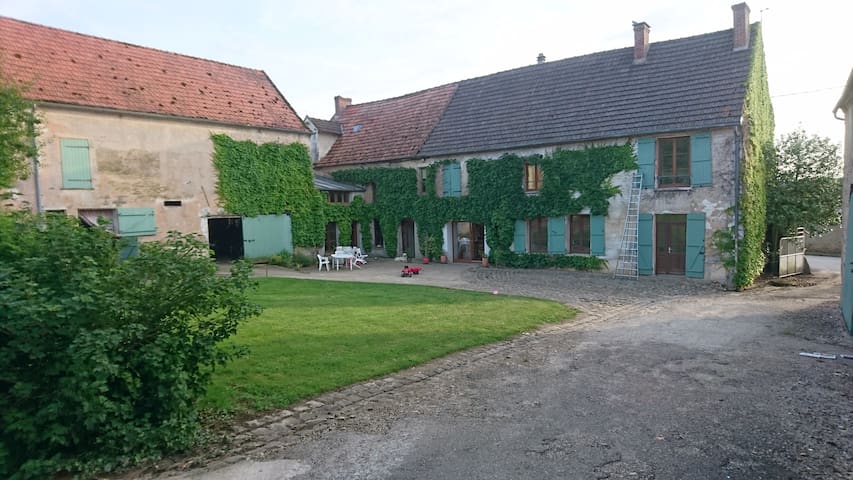 In a nice house in Chateau Thierry A furnished room (non smoking) with TV, Fridge, Wifi Young active for housing resident in France (under 40 years), Students, Interns, Professional Moving Rent for one person (minimum 5 nights) Access to the fully fitted and equipped kitchen to prepare meals clean and quiet residence Bus stop nearby Tourists beware! The housing is not a guest room
Breakfast and meals not included Linens not provided Rent possible Couette (20 €) Linen (10 €) napkin (10 €)
quiet residential area in Chateau Thierry
ประเภทห้อง
ห้องส่วนตัว
---
ประเภทที่พัก
บ้าน
---
พักได้
1
---
ห้องนอน
Château-Thierry, Picardie, ฝรั่งเศส
Dans un endroit calme, maison (ancienne maison familiale d'exploitation viticole) avec beaucoup de cachet, vue sur le coteau depuis le grand jardin 800m2, sa terrasse et son salon de jardin. Abris pour les voitures et les motos (ou autres) dans la cour fermée (gratuit). Le logement est équipé d'un micro-onde, plaques de cuisson (gaz), four électrique, frigo+congélateur, cafetière Nespresso, grille-pain, lave-linge, sèche-linge, télé, BBQ à gaz,... Producteurs de champagne bio, vente directe.
Maison de 140 m2 dans un endroit calme à la campagne, des pièces spacieuses, un salon avec sa cheminée. Abris pour les voitures et les motos dans une cour fermée. Nous pouvons accueillir 7 personnes.
Le calme et la beauté pittoresque du village permettent de nombreuses promenades dans les vignes, en forêt ou au bord de l'eau (la Marne). Epernay à 20', Reims à 30´, Château-Thierry à 20'. Aux alentours, de charmants villages à visiter. À découvrir : une magnifique vue sur la Vallée de la Marne!
Once we arrived we phoned Ludovic & he was there to meet us within 2 minutes. Ludovic is a very friendly & welcoming host. The house was very clean and very comfortable & equipped with everything you need. A bonus was the big back yard with excellent gas powered BBQ.
Glen
2016-09-06T00:00:00Z
The house is really nice and cozy in the middle of Champagne countryside. Ludovic has been really nice and kind before and after our stay even if he wasn't there during our stay but there was his younger brother (not english speaker) for anything we needed. The location is really strategic as it is 30 minutes from both Eparnay and Reims, there is not so much in the surroundings a part from two small towns but if you fancy a calm and peaceful location close to cellars and champagne cities it is perfect.
Alessandro
2016-05-03T00:00:00Z
Hôte très arrangeant et disponible, très bon accueil, endroit très bien situé pour faire des balades dans le vignoble champenois ou en bord de Marne (Véloroute à 80m), belle surface de la maison, possibilité de garer son véhicule à l'abri, très bonne literie (neuve), même des couverts pour les enfants, pratique! merci!
Simon
2016-10-23T00:00:00Z
Accueil très aimable et sympathique malgré notre (petit) retard. La maison est tout à fait agréable et spacieuse. Nous avons beaucoup apprécié les grandes pièces, la cuisine très bien équipée, les deux salles de bain, le jardin et sa terrasse, au calme et dans la verdure. Cela nous a permis de passer une très agréable soirée dans un espace vraiment cosy où nous nous sommes sentis tout de suite à l'aise. Nous voulons aussi souligner la qualité de la literie et de l'équipement TV ... Bref, une maison très agréable et un excellent accueil. Adresse à recommander !
Paris
2016-05-23T00:00:00Z
We really enjoyed staying here in Vincelles. The house is amazing with everything you need, very clean, bright and spacious with lots of living space and a big back garden/yard which was great for our kids. It is in a quiet area so it is perfect to get away from everything and enjoy a glass of local Champagne whilst having dinner in the garden. There is a great walking track along the river 100 meters from the house. Our hosts were super nice and had thought of everything including a bunch of games for the kids. We will be letting our friends back home know if they are in Champagne they should stay here.
Rod
2016-08-17T00:00:00Z
The property was perfect for our week vacation in the Champagne region. The pictures do not do justice to show the assets of the house. It is very clean and nicely decorated. The bedrooms are spacious and we enjoyed every evening in the back yard (games, star-gazing, and BBQ). The owners even provided some toys for the kids to play outside.
Susan
2016-08-01T00:00:00Z
we had Six people and has a wonderful night in the house .Next time come to Reims will choose here again!They are very nice host:)
Cathy
2016-12-11T00:00:00Z
Ludovic est vraiment un hôte parfait ! Il est disponible, attentionné et très sympathique ! La maison est encore mieux que sur les photos, très chaleureuse et décorée avec soin ! On se sent tout de suite chez nous !!! Il n'y a vraiment rien à dire ! Nous avons passé un excellent séjour et nous reviendrons sans hésiter ! Merci pour tout !
Laurie
2016-02-22T00:00:00Z
ประเภทห้อง
บ้าน/อพาร์ทเมนท์ทั้งหลัง
---
ประเภทที่พัก
บ้าน
---
พักได้
7
---
ห้องนอน
Vincelles, Champagne-Ardenne, ฝรั่งเศส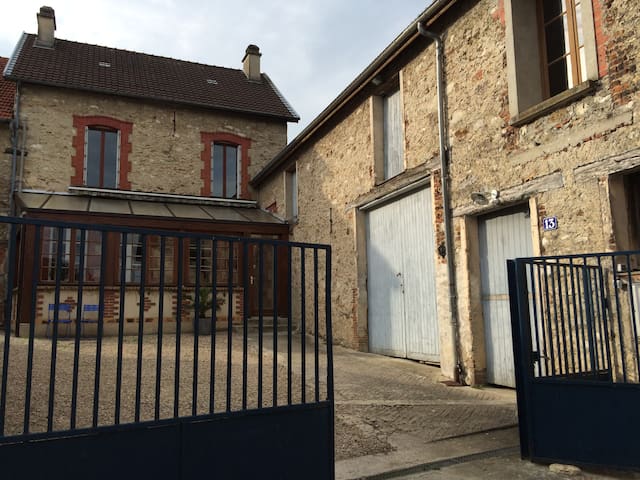 กรอกวันที่เพื่อดูการกำหนดราคาเต็ม มีค่าธรรมเนียมเพิ่มเติม อาจมีภาษีเพิ่ม