A 90m2 penthouse by the river Klarälven, next to Karlstads exercise walks / cycle trails. 20 minutes brisk walk from city center. Suitable for couples, families (with kids), business travellers and visitors to the University. City bus 8, leaves every 20 minutes and takes you to the city centre / Stora Torget in 11 mins. 10 minutes walk from the marvellous (and gratis) outdoor gym at Gubbholmen. Perfect place for making long distance bicycle rides to Hammarö or Munkfors. Bicycles are available.
The apartment is in the same complex/compound as an artist's studio and an art gallery. Equipped with dishwasher, induction cooker, microwave oven, toaster, waffle iron, and grilled cheese sandwich iron.
What we love about Karlstad is the City's facilitation for an active outdoor life and for cultural activities. There are paths for running or hike, and bicycle roads all over the place, many located near to water, to the rivers and canals. Karlstad is constructed on a river delta . When living here you are always close to running water. Karlstad has 20 outdoor baths: (URL HIDDEN) There are workers lunch restaurants down the street with solid meals for small money: (URL HIDDEN) (URL HIDDEN)
We stayed at Vigdis place unfortunately for only one night. The place is super spacious every thing works great and it was really a beautiful apartment on the Riverside. I think we enjoyed the most with the fact that they really cared for us and there was food waiting in the fridge so we can cook for ourselves , that was a first one for us from a lot of Airbnb apartments. The second thing that was great was the bed! Super comfortable with adjustable electronic back and legs position , me and my wife slept soo good. Overall , will recommend this place to any person that passes through Karlstad, Beautiful place, fully equipped, very nice Hosts and a great price . 5 stars in my skale
Ori
2016-12-30T00:00:00Z
Nice place just out of town, quiet and comfortable!
Warren
2017-03-31T00:00:00Z
This place is really lovely! The apartment is big and everything you need for a nice stay is there! Loved it and you will love it too!
Kristin
2016-12-11T00:00:00Z
Had a fantastic stay here for rally week.. apartment was very spacious and had everything you would ever need. Really appreciated the supplies in fridge and generosity of the host. Had a comfortable stay and would highly recommend this host and accomodation .
Julie
2017-02-13T00:00:00Z
A penthouse by the river, nice and clean. Nice view. Recommended.
Christian
2016-11-11T00:00:00Z
Nice place whit all you need and some :-)
Christina
2017-02-26T00:00:00Z
Riktigt bra i lugnt område med ett boende som hade allt man kan önska !
Jon
2017-03-08T00:00:00Z
Mycket fräscht och trevligt. Skön säng och stort plus för välfylld kyl till frukost. Topp klass!
Mårten
2017-02-21T00:00:00Z
ประเภทห้อง
บ้าน/อพาร์ทเมนท์ทั้งหลัง
---
ประเภทที่พัก
อพาร์ทเมนท์
---
พักได้
7
---
ห้องนอน
Karlstad, Värmlands län, สวีเดน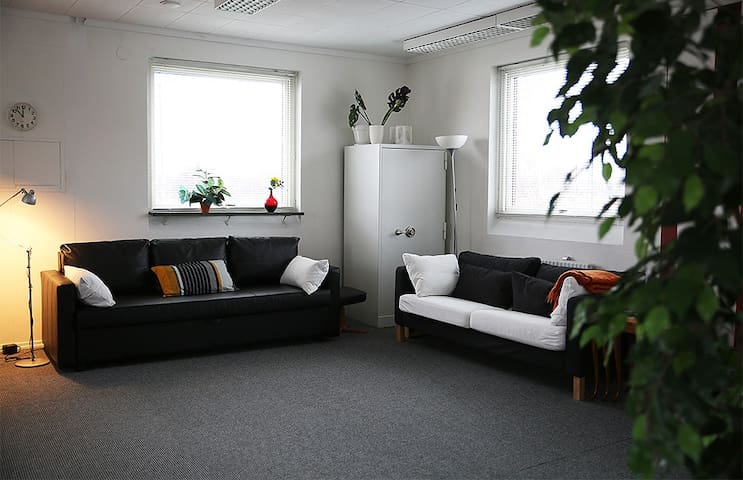 My place is close to stunning views. My accommodation suitable for couples, solo adventurers and families (with children).
Modern and comfortable accommodation close to the tranquility and adventure, city life and nature.
super chalet pour 2 ou 4 personnes au bord d'un lac , simple avec tout confort, idéal pour les amoureux de la nature, j'ai adoré le lieu , la vue et les équipements du chalet. merci à Kristina pour les informations , au top.
frederic
2017-02-12T00:00:00Z
The arrival was a little bit clumsy. We've had our Navi, but since we arrived at a farm with lots of houses we weren't sure where to go. After getting the description for the way to the cottage from Kristina, everything else went super smoothly. The cottage looks exactly like what the pictures promise! It was clean when we arrived and all basic things like detergent, soap, spices, frying oil, flour, ... etc. were all already there. Her father lived a few meters away from our cottage. We were a little scepticale at first, but as is it turned out - we've felt a lot more safer that way. It's a super quiet place, with beautiful landscape and to our luck - it started snowing a couple of days before our departure, so our surroundings got even prettier. I definitely recommend giving this cottage a try for all that want to stay a little bit further in the north! (It's also not too far from Olso - where we've been as well :) It's an abour 3h drive)
Vivien
2017-01-06T00:00:00Z
A wonderful cottage situated with a beautiful view over the lake. We were lucky to have snow during our stay. The cottage is very well equipped with all you might need and there is a very cosy atmosphere. Kristina is very kind and helpful and we felt we had a good communication.
Rune Musfelth
2017-02-18T00:00:00Z
Fint ställe som ligger så vackert med fin utsikt över sjön. Modernt, rent och det fattades ingenting. Allt liknade sig ifrån bilderna, bara bättre i verkligheten. Ren idyll, lugnt både dag och natt. Wi-fi fungerade bra och det finns spis med induktion. Helt enkelt perfekt och kan varmt rekommenderas. Återkommer med glädje.
Louise
2017-03-24T00:00:00Z
ประเภทห้อง
บ้าน/อพาร์ทเมนท์ทั้งหลัง
---
ประเภทที่พัก
กระท่อม
---
พักได้
4
---
ห้องนอน
Karlstad, Varmland County, สวีเดน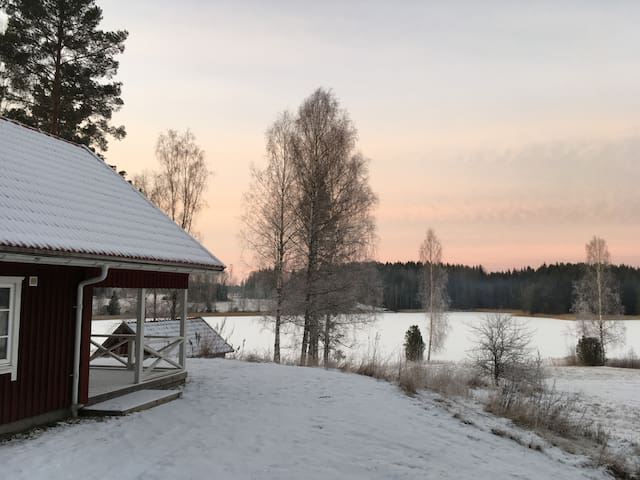 My place is located in a quiet and peaceful area. It takes 5 minutes bus distance from Stora Torget (city center). You can rent my bicycle for free. It is located aside of the E18, so if you drive, it's also convenient to arrive. Go cross the street is the river and the supermarket is close by.
It is quiet area and very convenient to go to city center. The apartment is newly constructed and newly furnished. The wifi speed is fast, and you could use TV as well. It's quite beautiful site-seeing outside the apartment, you can walk alone the Klarälven river and enjoy the nature.
The Netto (Denish supermarket) is 2 minutes' walking distance from the apartment. This apartment is close to the river Klarälven, which is quite beautiful site-seeing. If you like play golf, there is a Bryngfjordens Golfklubb with around 5 minutes driving time.
Our stay at Chaoren's place was really awesome, he welcomed us very nicely and took care of us and showed us a few places to visit in Karlstad. The whole apartment was very clean and we could also use kitchen facilities.
Philipp
2016-08-16T00:00:00Z
We stayed Chaoren's place for a night on the way to Oslo from Stockholm. The apartment was clean and fresh and had everything we needed. Chaoren and his girlfriend were also very friendly and welcoming and made us feel right at home.
Lewis
2016-10-01T00:00:00Z
Beste chaoren, alles was top bij jou, zeer modern appartement met alles erop en eraan. Dank je wel voor gebruik van wasmachine en diepvriezer. Dat was voor ons zeer handig omdat we op doorreis waren. Bedankt ook dat we later konden vertrekken. We hebben onze vrienden verteld van jou plaats en aangeraden om bij jou te huren. groenten Mia en Rudi
mia
2016-07-22T00:00:00Z
Chaoren was a very nice host! He made my stay very comfortable and gave me some tips to visit Karlstad. The apartment is easy to find and the room is very nice. Parking is also in the front of the door. Thank you for the stay.
Fred
2016-08-18T00:00:00Z
Everything was fine and worked great.
Aase
2016-12-18T00:00:00Z
Very nice, quiet, tidy and modern Appartement! We loved it!
Anja
2016-08-30T00:00:00Z
It was a great stay. Perfect host and very considerate. I was given my own key so that I can come and go as I please. He cooked amazing and delicious dinner for me too. Made sure that everything was perfect. A great friend I found in Charoen. Very hospitable and helpful. I will very happily recommend everyone who is interested, should stay at Charoen place. It is very close to city center as well. Bus availability is right outside at the door. Everything is in your easy reach. Couldn't ask for more. Just so perfect.
umais
2016-09-10T00:00:00Z
Chaoren was so welcoming and easy to talk to, very interesting guy :) we had a great stay, the apartment was modern and clean and had absolutely everything we needed. So close to the centre literally 5 min bus away. Chaoren really made the extra effort to chat to us and we had some laughs too, a fantastic air bnb host! Thanks!
Hannah
2016-11-20T00:00:00Z
ประเภทห้อง
ห้องส่วนตัว
---
ประเภทที่พัก
อพาร์ทเมนท์
---
พักได้
2
---
ห้องนอน
Karlstad, Värmlands län, สวีเดน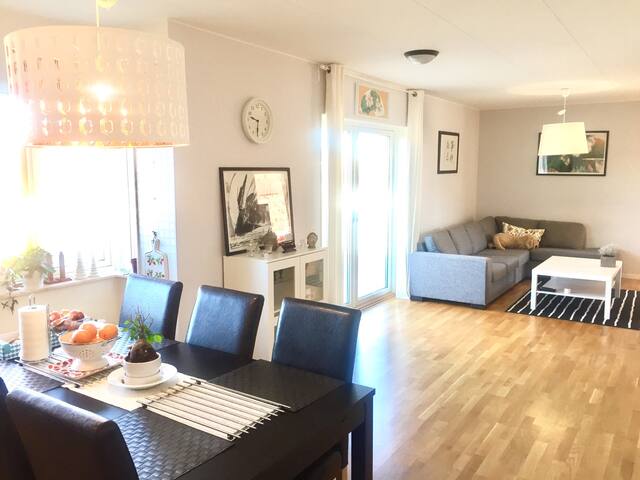 This 50m2, 2-room apartment is located in a quiet neighborhood with just 1 min walk to public transportation, 3 min walk to supermarket and pharmacy and 15 min walk to Karlstad Downtown. Take the bus to Karlstad University (15 min), Downtown (5 min) or Löfbergs Arena (15 min). There is free parking on the street. You will have access to the whole apartment and be by yourself. There is a shared laundry room in the next building.
A beautiful apartment with newly renovated hallway, bedroom and parts of the kitchen. A romantic, spacious glass balcony facing west to the green courtyard with sun from 2PM to 7PM. Fully equipped kitchen with dishwasher, oven, stove, refrigerator, freezer, microwave, tea kettle and coffee maker. Bathroom with shower and a brand new WC.
Norrstrand is a safe and calm neighborhood close to Karlstad Downtown. 5 min walk to the river Klarälven 5 min walk to an outdoor gym and jogging tracks on an island in Klarälven 5 min walk to an indoor water park 5 min walk to an indoor gym 5 min walk to a spa 3 min walk to a supermarket and pharmacy 15 min walk to Karlstad Downtown with bars, nightclubs, restaurants and shopping.
Jätte mysigt boende där man har tillgång till allt i en fräsch, cool city nära två. Man känner sig som på hotell men ändå samtidigt "hemma". Det är prisvärt och mycket trevligt nära stan och alla sevärdheter samt badhuset.
Nilla
2017-02-28T00:00:00Z
ประเภทห้อง
บ้าน/อพาร์ทเมนท์ทั้งหลัง
---
ประเภทที่พัก
อพาร์ทเมนท์
---
พักได้
2
---
ห้องนอน
Karlstad, Värmlands län, สวีเดน
House with garden about 150 m to the lake for swimming and fishing and 100 m to the forest. 3 bedrooms, 2 living rooms, 2 restrooms with shower, fully equipped kitchen(dish washer), glass terrace. 8 km to grocery shop in Skattkärr, 24 km to Karlstad. Small boat (4,35 m) available. Outboard motor for hire. The guest must clean the house before leaving or cleaning can be locally bought for an extra cost of 700 SEK. No smoking and no animals.
Summer and winter house close to the lake Gapern(~150 m) with beaches and 100 m to the forest. 3 bedrooms, 2 living rooms, 2 restrooms with shower, fully equipped kitchen, dishwasher, glass terrace. 2 beds in each bedroom and 2 beds in one of the living rooms. 8 km to grocery shop in Skattkärr. 24 km to Karlstad (90000 residents) with restaurants and shopping centres. 17 km to Molkom. 310 km to Stockholm. 270 km to Gothenburg. 230 km to Oslo. Please leave the house as it was when you arrived(cleaned). No smoking or pets inside the house because of allergy. No shoes inside. The guest must clean the house before leaving or cleaning can be locally bought for an extra cost of 700 SEK. Some room/s can be closed/locked if the guests do not need/want the space.
Lake Gapern, Klarälven, Vänern, Karlstad, Kristinehamn, Putte i parken, Färjestad. -
Very nice and big house on the hill at lake Gapern. Beautiful view at the lake. Small beach to take a swim. From the house you can make a walk in the forest to pick blueberries and raspberries. Nice garden, the glass terrace is great when the weather is not so good. The kitchen is very well equipped. We had a great time!
Maaike
2016-08-07T00:00:00Z
Hans var en supertrevlig och väldigt flexibel värd. Han anpassade sig och mötte upp oss när vi anlände, visade oss runt och gav bra tips på lokala utflyktsorter och fanns alltid tillgänglig under vistelsen om vi hade några frågor! Huset levde dessutom upp till alla förväntningar. Jag skulle absolut rekommendera att bo hos Hans!
Marcus
2016-08-21T00:00:00Z
Our stay in Hans`s house was amazing! It is located close to a beautiful lake. You can take beautiful walks in the nature. The house is perfect for a family (we were 6 people) or as well for a couple. The house is big and we had beautiful and cozy evenings by the fireplace in the living room. The flat is very clean and there is everything you need for your stay. Hans is a great host. On our arrival day he showed us the house. We asked Hans for informations by SMS and he immediately gave us some detailed answers. If we come back to Sweden one day, we will definitely book again Hans`s house!
Nina
2016-10-10T00:00:00Z
Loved the house. Lots of different rooms with a cozy feel throughout. The location was far enough into the country to be very peaceful but near by Karlstad and grocery store to be convenient. Hans was an accommodating host!
Carlos
2016-08-31T00:00:00Z
Hans var en väldigt trevlig och tillmötesgående värd! Skulle gärna se fram emot att åka till huset igen!
Jorge
2016-09-18T00:00:00Z
Hans som värd var snabb och tillgänglig, han såg till så att våra behov blev ombesörjda vilket var fantastiskt. Huset var jätte fint och området lika så.
ida
2016-09-09T00:00:00Z
Vi hade det jättebra I erat fina hus. Välutrustat och mycket fint skick.
Johan
2016-05-23T00:00:00Z
ประเภทห้อง
บ้าน/อพาร์ทเมนท์ทั้งหลัง
---
ประเภทที่พัก
บ้าน
---
พักได้
8
---
ห้องนอน
Karlstad, Varmland County, สวีเดน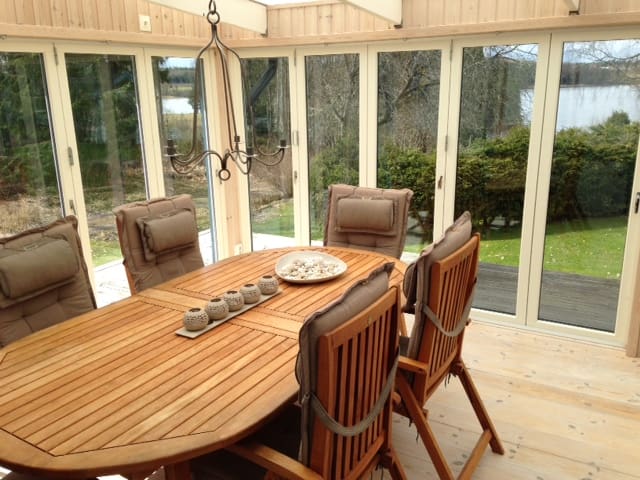 A bright and nice apartment with windows on three cardinal point, with views of the river Klarälven. The apartment is located in an older residential area near the center. Walking distance to restaurants, theater
Bright and nice apartment on the third floor overlooking the river Klarälven. The bedroom has a double bed 160cm wide. Adjacent to the bedroom is a small balcony and an alcove with a 90cm wide bed. The living room has a sofa bed for 2 people and a chair bed. There is also a dining table for four persons is also ideal as a workplace. Separate kitchen with all the most common kitchen appliances is not dishwasher. Table for 4 people.
Apartments is located in an older residential area in the central part of Karlstad. There are nice walking paths along Klarälven way into the square.
Flott leilighet i et fint område. Innsjekking gikk fint. God kontakt og oppfølging fra vertskapet.
Monika
2017-03-12T00:00:00Z
Trevlig lägenhet, med alla bekvämligheter och gångavstånd till centrum.
Siri
2017-03-25T00:00:00Z
Vi hade jättetrevliga dagar hos Jessica och Aristoteles. Allt var perfekt fixat och vi kände oss mycket välkomna!
Per
2017-04-01T00:00:00Z
ประเภทห้อง
บ้าน/อพาร์ทเมนท์ทั้งหลัง
---
ประเภทที่พัก
อพาร์ทเมนท์
---
พักได้
6
---
ห้องนอน
Karlstad, Värmlands län, สวีเดน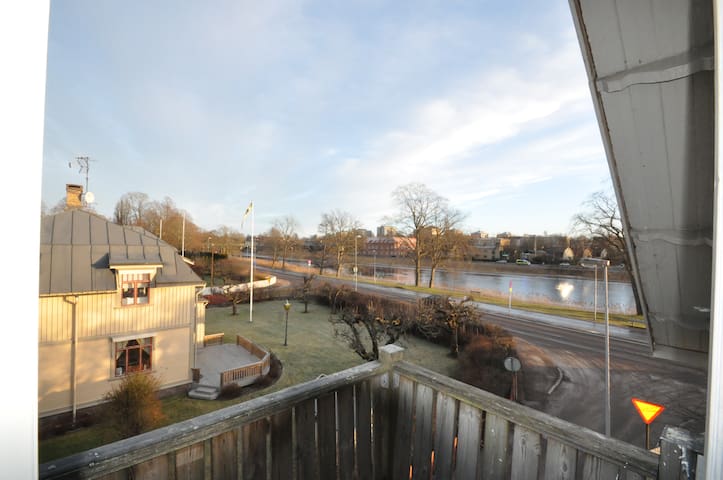 This two room apartment in our classic house from 1920 is a quiet place in the centre of Karlstad, close to shops, restaurants, theatre and parks.
Apartment no. 2 approx. 70 square meters (1 bedroom, 1 living room and separate kitchen) On second floor we have an one bedroom apartment with balcony, large living room and a cosy kitchen. The bedroom have one king size bed and two single beds. Sleeps 1 - 4 persons.
Welcome to Klara, the best part of Karlstad! With a 5 min. walk to city center and a public park as next door neighbour, Klara Apartments has a central but still very calm and relaxing location
Great experience, really nice place, all renovated, spacious, super clean, really nice host too, friendly and helpful, one of our best AirBNB experiences so far, highly recommended !!
liatpeli
2015-06-11T00:00:00Z
Our stray at Karl's place was amazing. He has such a beautiful home and he himself was a great and very friendly host. The apartment was clean, very spacious and well equipped! We would always come back for sure! Thank you for everything. :)
Lea
2016-08-14T00:00:00Z
Rekomenderas!!
Mattias
2017-01-29T00:00:00Z
Even tough we only stayed for one night at Karl's apartment, it felt very homey. Plus, Karlstad's city centre is only a short walk away. Karl and his family were very friendly and accommodating. We really enjoyed ourselves and would definitely recommend staying there!
Anna
2016-08-15T00:00:00Z
A very spacious, quiet and meticulously clean apartment within 10 minutes walk from central Karlstad. Throughout the process of booking until our check-out, Karl and his wife Annika made themselves available, and were very quick at answering our queries via email. Very nice house and super nice hosts. I wouldn't hesitate to recommend this place to others and would definitely stay there again(URL HIDDEN)word of advice to people with cars though: the driveway's side walk is pretty high (something that the hosts are aware of and are taking care of with the municipality at the moment). Unfortunately, we scratched the bottom of our car every single time we drove in and out of the driveway, no matter the angle and speed we drove at. We have a pretty standard VW sedan; not particularly low or high. So if your car is low, you might want to consider parking along the street instead.
Maria
2016-09-25T00:00:00Z
Karl was an amazing host - very communicative & friendly. He went above and beyond to make our stay comfortable. The apartment was beautiful - clean, cosy with a beautiful view and lots of space! And in a great spot in the city. We will certainly be back!
Lindsay
2015-05-06T00:00:00Z
This was the best Airbnb experience till now. A wonderfull apartment really close to the city centre. Roomy and light, clean and has all the things you could wish for in an apartment. Really nice people, welcoming and warm. Fantastic.
Floris
2016-09-16T00:00:00Z
The perfect Airbnb experience! A beautifull, spacious, recently renovated appartment in a very nice house in the center of town. The family was super super nice, they even put fresh strawberries in the kitchen for us. We stayed 2 nights with our two little girls and had a great time! Everything was new and clean, the beds were really good, there was a big living room, a new bathroom and a very cosy kitchen. The bedroom can be closed of, so we could still have a nice evening after the kids went to bed. And thanks to the window blinds, we could sleep in despite the Scandinavian daylight during the night in summer time :-) No hotel would be able to match this Airbnb appartment!
Buelens
2015-07-10T00:00:00Z
ประเภทห้อง
บ้าน/อพาร์ทเมนท์ทั้งหลัง
---
ประเภทที่พัก
อพาร์ทเมนท์
---
พักได้
4
---
ห้องนอน
Karlstad, Varmland County, สวีเดน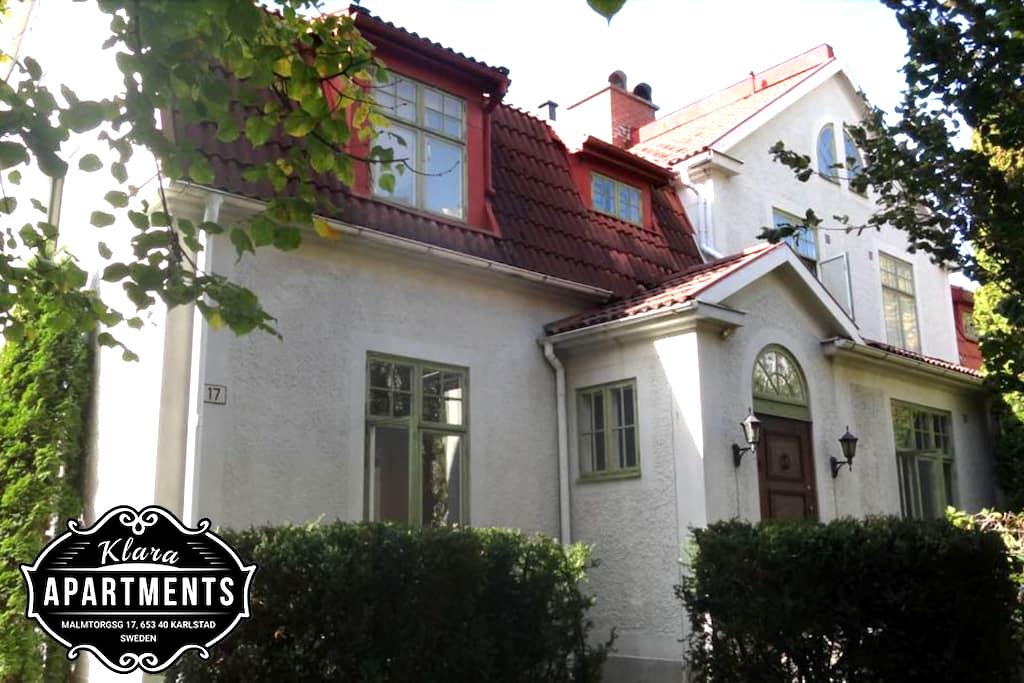 my nice runner who is on the Norrstrand, the bus stop is outside. About 1km to the center of Karlstad. First floor, wifi included. There are op and Ica walking distance from the apartment. Parking is available.
The host canceled this reservation the day before arrival. This is an automated posting.
Woosuk
2016-09-20T00:00:00Z
Very nice place to stay. Well equipt kitchen. Wifi also works perfect. Host took care, that we will feel like home.
Justinas
2016-09-29T00:00:00Z
Ren, fräsch lägenhet och in/utcheck fungerade smidigt. Goda bussförbindelser precis utanför huset. Skulle absolut boka igen om jag behöver åka till Karlstad!
Carl
2016-10-21T00:00:00Z
Vi blev mycket väl mottagna. Lägenheten var ren och fräsch. En vacker bukett på bordet och frukt i en skål. Vi kände oss välkomna och trivdes bra under vistelsen.
Lennart
2016-10-31T00:00:00Z
Tak for et dejligt ophold i din fantastiske lejlighed med super beliggenhed
Jens
2017-02-12T00:00:00Z
All is perfect! Anne is always available. The appartment is very nice!
clément
2017-02-11T00:00:00Z
Ren fin lägenhet. Bra läge nära centrum,affär och buss.
Micke
2017-01-22T00:00:00Z
We had booked Anna's place when traveling to a trade-show in the city. We really liked the light interior of her flat, with interesting interior design details in for an example copper. It was very close to near-by well sorted supermarket (great for me since I am non-gluten). We could also walk from the city to the flat, around 40 min. This was a great surprise to us since we went to a party that the trade-show arranged in the city at night.
Annamaja
2017-03-26T00:00:00Z
ประเภทห้อง
บ้าน/อพาร์ทเมนท์ทั้งหลัง
---
ประเภทที่พัก
อพาร์ทเมนท์
---
พักได้
3
---
ห้องนอน
Karlstad, Värmlands län, สวีเดน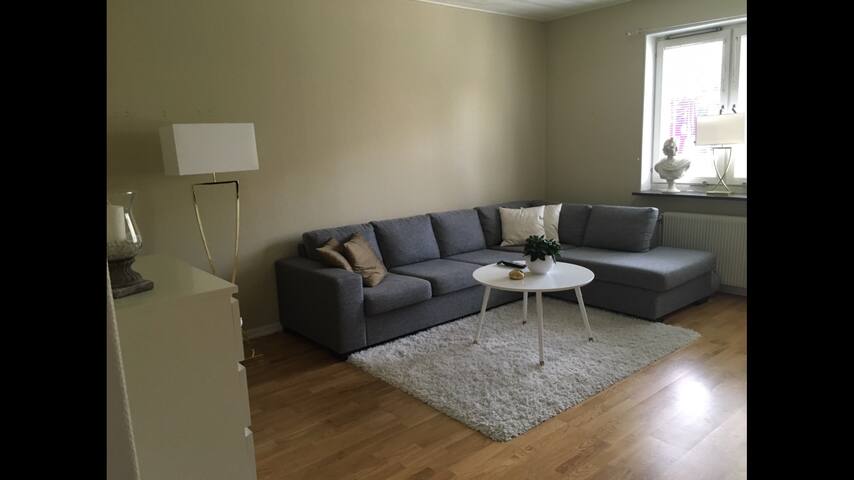 Welcome to my place! It is a one room studio with kitchen and bathroom. It is close to Karlstad university, which is around 5-10 mins' walk distance. To center, it takes 17 mins by bus or 10 min by car. This room has 100bit/s fast speed Wi-Fi and prepaid TV programs. The public laundry room downstairs is free to use. Or if you drive, there have several parking lots downstairs.
This is a one room studio. It close to Uni and easy to go to downtown by bus. You can use the entire apartment. It suitable for one or two person to stay.
In downstairs, there is a student bar Bunkern, serving food and drinks, and a Thai restaurant. Nearby there are 2 supermarket, COOP and MAT. Beside them, there are several pizzeria. There is a bibliotek close by as well.
Ronghua´s small apartment is perfect for a few nights stay in Karlstad. You have all you need for cooking and stay comfy. Its small but fits two person good. I am happy to stay there again.
Daniel
2016-11-20T00:00:00Z
Mycket bra! Nära till universitetet! Smidigt med nycklar och överlämning. Skön säng.
Satu
2016-11-26T00:00:00Z
Everything was as expected from the description and photos. Small apartment, but that's expected. 10-15 minute walk to the University. Quick and easy exchange of keys. Nice host. I recommend this apartment!
Kaisa
2016-10-24T00:00:00Z
Ronghua is a nice guy. On the day of arrival he picked me up at the train station and told me nice places to visit. The place is in a neighbourhood just outside Karlstad and is easy to reach by bus. The appartment has everything you need to live in. Karlstad itself is a nice place, but not that big. So if you want you can go with public transport to another town for a day.
Frans
2016-08-09T00:00:00Z
Die Unterkunft war wie beschrieben (abgesehen vom Toilettenpapier, das hat gefehlt) und die Kommunikation mit dem Gastgeber verlief ohne Probleme. Die Ausstattung in der Küche ist allerdings sehr mager (eine Pfanne und von jedem Geschirr/Besteck genau zwei und keine Gläser). Für sehr einfache Gerichte ist dies zwar ausreichend aber für mehr reicht es leider nicht. Die Unterkunft liegt nahe der Hochschule in einer Art Studentenwohnheim. Da wir mit dem Auto angereist sind hatten wir auch keinerlei Probleme nach Karlstad zu kommen (Fahrtdauer ca. 5 Minuten).
Daniel
2016-08-14T00:00:00Z
C Lu a vraiment été super, le studio est niquel, on a pu faire des lessives et le quartier est agréable !
Gwenaëlle
2016-08-19T00:00:00Z
Nice place, near the university. Host super nice! I recommend!
Shirley
2017-03-17T00:00:00Z
Great as always! I can recommend this place!
Satu
2017-01-25T00:00:00Z
ประเภทห้อง
บ้าน/อพาร์ทเมนท์ทั้งหลัง
---
ประเภทที่พัก
อพาร์ทเมนท์
---
พักได้
2
---
ห้องนอน
Karlstad, Värmlands län, สวีเดน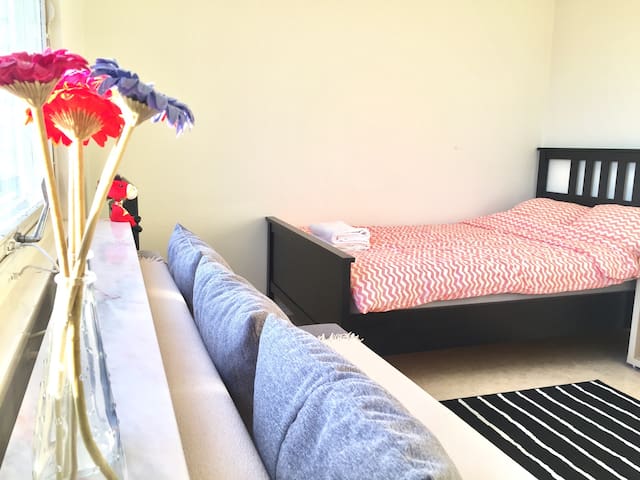 Coming up in january 2016. A cosy apartment in a nice area. 5 minutes walk to the lake. 20 min of walk to Karlstad City. Near the busstop and grocerystores. Access to the lovely garden where you can have barbecues.
The apartment has got three bedrooms, one living room a kitchen and one toilet and one bathroom (with a toilet and a shower). Free parking. The house has a beautiful garden where you can have barbecues.
It's a very nice area, calm and quiet, near the lake where it's free to fish. Nice areas for walking in the nature.
Trevlig värd , gott mottagen . Lätt o smidigt med allt. Rekommenderas varmt.
Brita
2017-03-05T00:00:00Z
Vi bodde riktigt bra när vi bodde hos Lena. Ett lugnt och mysigt område med gångavstånd in till stan. Bra kommunikation inför resan! Boendet var städat och kändes hemtrevligt!
Julia
2017-03-25T00:00:00Z
Lägenheten är stor och har alla bekvämligheter. Lena är som värd omhändertagande, lätt att kommunicera med och hjälper när något behöver ordnas. Boendet är prisvärt. Vi rekommderar lägenheten varmt för din Karlstadsvistelse!
Anne
2017-01-15T00:00:00Z
Very calm and nice place, only a 2-3 minutes walk from the lake. Big and bright appartement - we liked it very much and will come back another time. Lena her husband and their daugther are all very nice and helpful persons.
Thomas
2016-10-08T00:00:00Z
Everything was perfectly organized. The apartment was nice and clean and Lena did help with erything we needed. Still don't know how we ever can tank her enough to even organize the bicycles for us! If we will come back to Karlstad, we sure will try to stay there again! May be the nice and familiar stay helped a little bit to win the silver medal at the worlds.........
Andrea
2016-04-25T00:00:00Z
Lot of space and good lacation.
Harri/hatex Oy
2016-04-12T00:00:00Z
We stayed 2 nights with our 2 children. As stated in the description there are 2 supermarkets nearby (open all day until 10pm!). The large indoor swimmingpool (with special children pools) is also nearby. Lena responds very quickly to all questions and pro-actively contacted us in the morning to check on our arrival time. The appartment is very spatious.
Geert
2016-08-26T00:00:00Z
Nice appartement, well located. Lena is nice and friendly person
Céline
2016-02-16T00:00:00Z
ประเภทห้อง
บ้าน/อพาร์ทเมนท์ทั้งหลัง
---
ประเภทที่พัก
อพาร์ทเมนท์
---
พักได้
4
---
ห้องนอน
Karlstad, Värmland, สวีเดน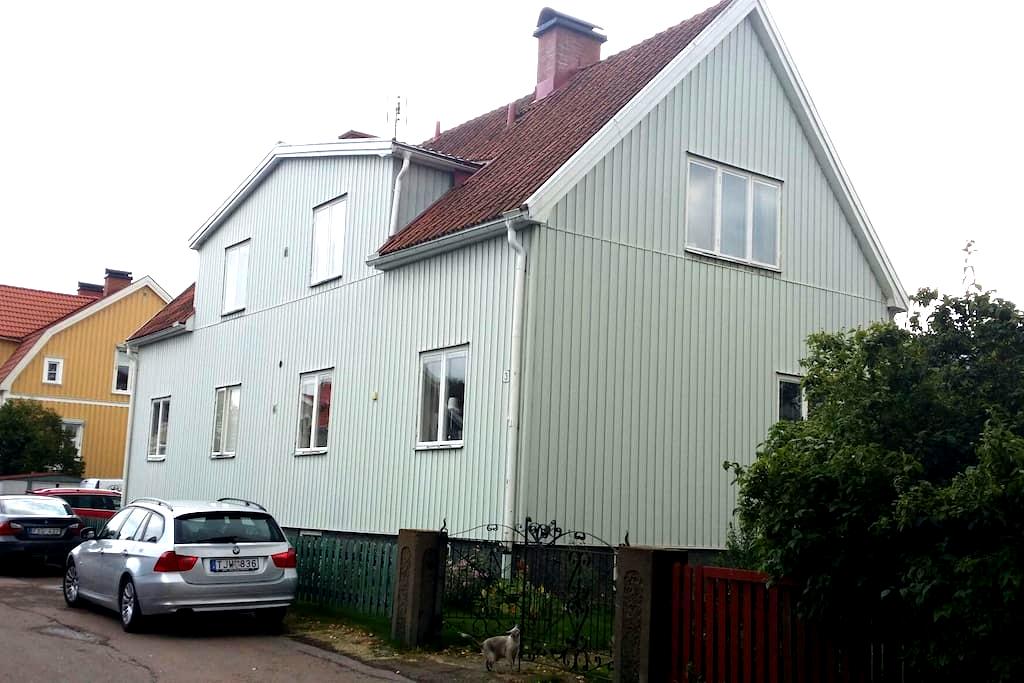 Apartment with separate entrance in our house on Norrstrand in central Karlstad. Walking distance to downtown, Sandgrund, CCC, Bathhouse, Beach. Short drive to Färjestad trotting track and the hockey arena. The apartment has a kitchenette with stove, fridge, freezer, microwave sink. Toilet with shower. Bed linen and towels included.
Bed linen and towels included. Final cleaning included. A simple breakfast is included.
Quiet and cozy residential neighborhood close to the beach and the center of Karlstad. Free parking on the street outside the house.
Maud was very welcoming and helpful. Her place was neat, clean and cozy. The location was as described--easy access to the centre of he city as well as close to the highway. The added touch of coffee, tea, yogurt and juice for a start on breakfast was appreciated.
Terry
2016-07-14T00:00:00Z
Everything one needs in a very compact space! Hosts were great!
Lynne
2016-08-21T00:00:00Z
Problemfritt, smidigt med hämtning av nyckel. Enkelt men rent och fräscht boende perfekt för två, till och med en enkel frukost ingick! Lugnt bostadsområde nära Karlstad centrum.
Sanna
2016-07-02T00:00:00Z
We had a nice trip to karlstad. The room was very comfortable.
Eva
2016-08-25T00:00:00Z
A great cellar apartment with everything you could possibly need. Small, cosy, clean & in a quiet & peaceful area close to Karlstad centre. Maud was very helpful and friendly. She even left food for us to make our own breakfast. Many thanks.
Robin
2016-07-23T00:00:00Z
Todo correcto. El sitio es tal cual se ve en las fotos del anuncio.
Fernando
2016-09-29T00:00:00Z
Perfekt liten lägenhet i Karlstad, bodde en natt hos Maud och lägenheten var välstädad och hade allt jag behövde. Det fanns ett par kartor över stan om man vill få tips för sitt turistande samt att det var gratis parkering på gatan utanför. Maud var en väldigt trevlig och gästvänlig värd så bara att konstatera att hit återvänder jag gärna igen om jag har vägarna förbi Karlstad.
Per
2016-05-30T00:00:00Z
Pleasant place to rest after a day walking around the city center. Quiet and cozy.
Jose Antonio
2016-06-16T00:00:00Z
ประเภทห้อง
บ้าน/อพาร์ทเมนท์ทั้งหลัง
---
ประเภทที่พัก
อพาร์ทเมนท์
---
พักได้
2
---
ห้องนอน
Karlstad, Värmlands län, สวีเดน
Small, but content apartment only 4 km (2.5mi.) from downtown. Karlstad is located on the E18 highway, making it a perfect stop for travellers going between Oslo and Stockholm. The apartment is fully equipped with both a kitchen and a kingsized bed.
Small, but content apartment in Sweden's
Carina ist eine sehr nette freundliche Gastgeberin, wir waren begeistert darüber, dass sie uns ein Fahrrad für unsere Touren durch die Stadt ausgeliehen hat. Ein ganz hervoragender Schnellradweg in die Stadt ist eine Straße weiter. Die Küche war hervorragend ausgestattet, wirklich über das übliche hinaus. Die Unterkunft ist ruhig und man ganz toll auf der Terasse sitzen. Auch die Nachbarschaft ist sehr nett und aufgeschlossen. Herzlichen Dank an Carina, die uns einen tollen Aufenthalt in Karlstad ermöglichte.
Jutta
2016-08-08T00:00:00Z
Beautiful and comfortable Appartement!! We stayed 2 nights in this nice and clean Appartement with a well equipped kitchen with a big table, a clean bathroom and a big bed Room with a TV. There is even a terasse with a table where you can enjoy breakfast in the morning Sun. It was very calm and near to the bus station with a bus which took 15 minutes to the city center. There is also a wood with Trails for a nice walk near the accomodation. The apartment is much brighter than it seems in the pictures!! So the rooms are really nicer than they may seem. We had a very nice stay with Carina.
Hannah
2016-06-13T00:00:00Z
Mysig lägenhet centralt i Karlstad. Lägenheten hade allt vi behövde och mer därtill. Carina har varit väldigt hjälpsam och tillmötesgående under hela vår vistelse. Rekommenderas varmt!
Fredrik
2017-03-26T00:00:00Z
Good place to stay, easy access by car. Parking place is big plus.
Jaffa
2017-02-23T00:00:00Z
Very nice appartement with all you need. Carina even put an extra mattress for us. A little far from the centre, otherwise a perfect place.
Martina
2017-02-12T00:00:00Z
Trevlig värd, väldigt rent och välutrustad lägenhet på alla punkter. Wifi funkade super!
Filippa
2017-03-10T00:00:00Z
The communication before we arrived was easy and uncomplicated. Carina made us feel at home and we really liked her place. It is spacious and comfortable and the outside area is awesome.
Gina
2016-06-10T00:00:00Z
A very nice flat,well equipped in a quiet residential area. Very pleasant.
Guy
2016-10-29T00:00:00Z
ประเภทห้อง
บ้าน/อพาร์ทเมนท์ทั้งหลัง
---
ประเภทที่พัก
อพาร์ทเมนท์
---
พักได้
2
---
ห้องนอน
Karlstad, Värmlands län, สวีเดน
Our villa is located in a quiet area close to everything. You will love our kitchen, our open fireplace and the large space of over 200kvadratmeter. The accommodation suitable for couples, business travelers, families (with children) and groups.
Et flott hus med høy standard. Passer godt for familie og bedriftsreiser. Nærhet til natur og sentrum.
Christer
2017-02-12T00:00:00Z
Schöne Unterkunft. Schade dass dann belegt war. Hätte länger gebucht.
Rüdiger
2017-02-21T00:00:00Z
ประเภทห้อง
บ้าน/อพาร์ทเมนท์ทั้งหลัง
---
ประเภทที่พัก
บ้าน
---
พักได้
6
---
ห้องนอน
Karlstad, Värmlands län, สวีเดน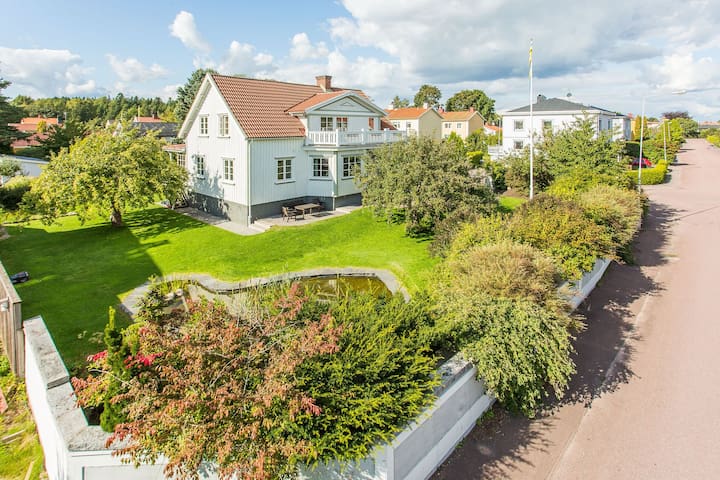 Live by the protection will. 5 värnens meters from the beach and 5 km from the center of Karlstad. House of 160 kv with 2 bedrooms, sauna, conservatory with Vänerhavet 10 meters away. Sauna and a large terrace. Leave the house in the condition you want to find it.
Jag och några vänner hyrde Mikas hus över midsommarhelgen och trivdes jättebra! Det är ett väldigt fint hus precis vid vattnet med trevliga grannar. Mycket snabb och bra kommunikation när jag behövde. Tack!
Ehlin
2015-06-21T00:00:00Z
Wonderful location! Beautiful location, spacious place. Clean and well kept. Would stay again.
Matthew
2016-06-09T00:00:00Z
The host canceled this reservation 144 days before arrival. This is an automated posting.
mirella
2017-02-23T00:00:00Z
What a fantastic home, magnificent view of Varnen, and all amenities as described. We felt at home and would highly recommend.
Lizzie
2016-06-23T00:00:00Z
Mika's house is really beautiful, especially the views. Mika was very easy to communicate with and always friendly and helpful. He even gave us some coffee as a welcome present! We would definitely come back and we highly recommend staying in Mika's house. It is exactly as on the pictures, maybe even better..
Linda
2016-04-01T00:00:00Z
Mikas Haus war einfach traumhaft! Wir haben uns sehr wohl gefühlt und würden jederzeit wieder hinfahren. Mika ist ein wunderbarer Gastgeber - sehr hilfsbereit, freundlich und immer erreichbar. Das Haus ist herrlich. Es liegt direkt an einem großen See, sehr ruhig und wunderbar zum Erholen mitten in der Natur. Die große Terrasse und die verglaste Veranda ermöglichen viele Sitzmöglichkeiten, je nach Wetter und Sonne. Das Haus ist modern, komfortabel und sehr sauber. Zwei Wohnzimmer, zwei Bäder und eine sehr gut eingerichtete Küche, dazu Waschmaschine und Trockner sowie Grill machen den Aufenthalt zu einem Genuss. In der Nähe gibt es einen guten Supermarkt, und Karlstad mit seinen Angeboten ist nicht weit. Wir können dieses Haus wärmstens empfehlen! Thank you, Mika, for everything. We enjoyed your beautiful house very much indeed.
Monika
2016-08-22T00:00:00Z
We enjoyed it very much staying in Mikas nice house. There is all you need and more
Andrea
2015-08-02T00:00:00Z
MORGONSOLEN PÅ TERASSEN!! Det var den bästa överraskning vi kunde få. :) Huset är fantastiskt! Rent, modernt inrett och fräscht. Bästa lilla bastun ens kalla hjärta kunde önska sig. Mika var supertrevlig värd (även om vi de facto aldrig träffades fysiskt), tillmötesgående med allt väl förberett. (SENSITIVE CONTENTS HIDDEN) translata wi-fi lösenordet för lite good clean fun. Åker gärna tillbaka igen, rekommenderas varmt.
Helen
2016-04-12T00:00:00Z
ประเภทห้อง
บ้าน/อพาร์ทเมนท์ทั้งหลัง
---
ประเภทที่พัก
วิลล่า
---
พักได้
6
---
ห้องนอน
Karlstad, Värmlands län, สวีเดน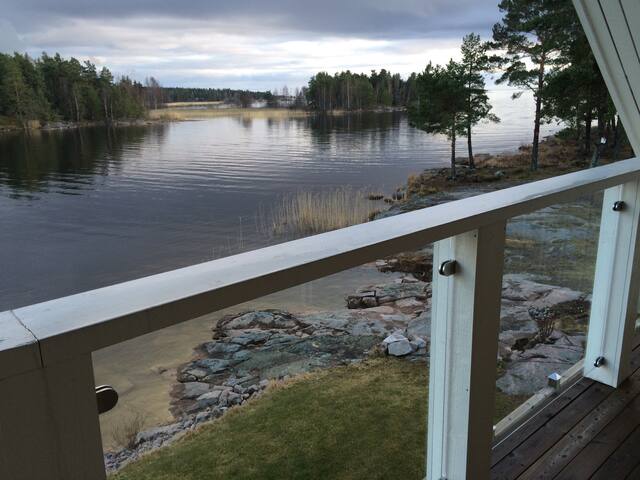 Översta våningen Lägenhet på 6: e våningen med 3 rum + kök. Hiss + gratis parkering för en bil
Lugn och tyst lägenhet belägen bara 2 kvarter fån Karlstad Centralstation och tvärs över gatan från Busscentralen
Our host met us at the apartment by arrangement (he had offered to pick us up from the station). The flat was very convenient for the train and bus stations and for the town centre and shops. It was pleasant, warm and quiet and had good views from the sixth floor with the lift right outside.
Corrynne
2017-01-03T00:00:00Z
This is a great place to stay in Karlstad. Close to highway, central bus station and central railway station. Everything one needs is there. Nice view from 6th floor. Very good communcation. Totally recommended.
Marcus
2016-09-09T00:00:00Z
Al kommunikation om mit ophold i lejligheden gik helt problemfri. Kjell-Åke svarede hurtigt på min forespørgsel, og også på ankomstdagen gik kommunikationen som det skulle. Boligen ligger meget centralt, meget tæt på tog- og busstation, og på byens centrum. Beskrivelsen af lejligheden passer fint til den måde lejligheden faktisk på ud. Dog vil man bo meget trangt, hvis man bor fem mennesker i lejligheden, som der står man kan. All communication about my stay in the apartment was without any problems. Kjell-Åke answered my request very quickly, and all communication on the day of my arrival went well, too. The apartment is very centrally located, and very close to train- and busstations, and to the city center. The description of the apartment fits very well to the way the apartment actually looks like. Though, the apartment will be quite small if you live five persons there, as the ad says that you can.
Mikal
2016-10-09T00:00:00Z
Kjell was out of town when we arrived, but he made it easy to pick up the key. The flat was just as described in a great location. It was a quick, easy walk to the train, bus stop and center of town. The flat was clean and comfortable.
Tara
2016-07-13T00:00:00Z
The apartment was clean and had everything we needed. The location is perfect right in the middle of Karlstad and an easy walk to shops, bars and restaurants.
Richard
2017-02-12T00:00:00Z
Verten svarte raskt på alle henvendelser og tok imot oss slik han hadde lovet. At det fulgte parkeringsplass med leiligheten var et stort pluss. Leiligheten lå i 7. etasje og var lys og luftig med utsyn vestover. Den sentrale beliggenheten er leilighetens absolutte fortrinn. Alt lå i umiddelbar nærhet. Ulempen med sentral beliggenhet er trafikkstøy fra bil, buss og tog.
Ida
2016-07-29T00:00:00Z
The host was very friendly and very comunicative .The house was very clean ,very good location with all shops very close .I recomnded to all guests
laura
2017-02-05T00:00:00Z
Kommunikationen funkade bra med vår värd Kjell-Åke. Bra och centralt läge på lägenheten. Trevlig vistelse.
Monica
2016-09-18T00:00:00Z
ประเภทห้อง
บ้าน/อพาร์ทเมนท์ทั้งหลัง
---
ประเภทที่พัก
อพาร์ทเมนท์
---
พักได้
5
---
ห้องนอน
Karlstad, Värmlands län, สวีเดน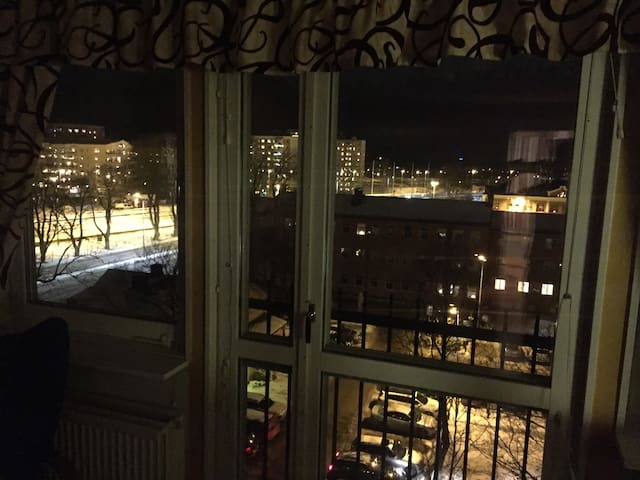 Good location/view to the lake and the forest, fully furnished and has a balcony/parking. You have your own room, but you can discuss the possibility of renting the whole apartment.
When you are at my place then you are my personal guest and you will be treated so :). The location, the view, the privacy and the host are what make my place unique :)
I would strongly suggest to never ring on neighbours doors in case you, for any reason, were not able to reach me.
Kotaiba and his brother were great. They were very accommodating to our arrival time and their apartment was an excellent place to spend a weekend in Sweden. The view is spectacular.
Taylor
2016-06-26T00:00:00Z
we enjoyed spending time with Kotaiba, would love to stay again in the future.
tara
2016-08-08T00:00:00Z
Expect to very well treated by this fabulous host. I stayed for ten nights and Kotaiba showed excellency on every point. He was also very respectful of my privacy and picked up my needs almost without me having to say anything. Apartment is clean and light with a magnificent view, the bed was great. With a 12 minute brisk walk to the city center I give the location a 4 star even though it for me was better since I really prefer a morning walk. Mind you that there is also a bus stop right outside the door for conveniently travel to and from the train station. All in all and excellent place!
Björn & Kristina
2016-05-28T00:00:00Z
Nice flat in a quiete and central area. Good communication with a friendly host. We had everything we needed!
Carolin
2016-08-02T00:00:00Z
Kotaiba is a great host! He was very helpful and friendly - before and also during our stay. We slept on a sofa bed in the living room (which was very comfortable). We could also use the balcony from which you had a great view over Karlstad. If we plan on going to Karlstad again, we will make sure that it will be at his place again :)
Nicole
2016-04-17T00:00:00Z
Lovely flat in a nice neighbourhood, easy to get to from the train station, had the whole place to ourselves too :)
Ole
2016-07-05T00:00:00Z
We had a pleasent stay at Kotaibas appartement. Very friendly host! It was a nice little walk to the city center and from our room we could see a beautiful river. Thanks fo having us :)
Tim
2016-04-20T00:00:00Z
We came to Sweden for a rally event and needed a one night stay in Karlstad. Kotaiba was very generous to let us rent out the whole apartment for a night for the three of us. Nice apartment with everything you need and his place was tiptop every way. Very nice fast internet was a big plus for us.
Ken
2016-02-10T00:00:00Z
ประเภทห้อง
ห้องส่วนตัว
---
ประเภทที่พัก
อพาร์ทเมนท์
---
พักได้
5
---
ห้องนอน
Karlstad, Värmlands län, สวีเดน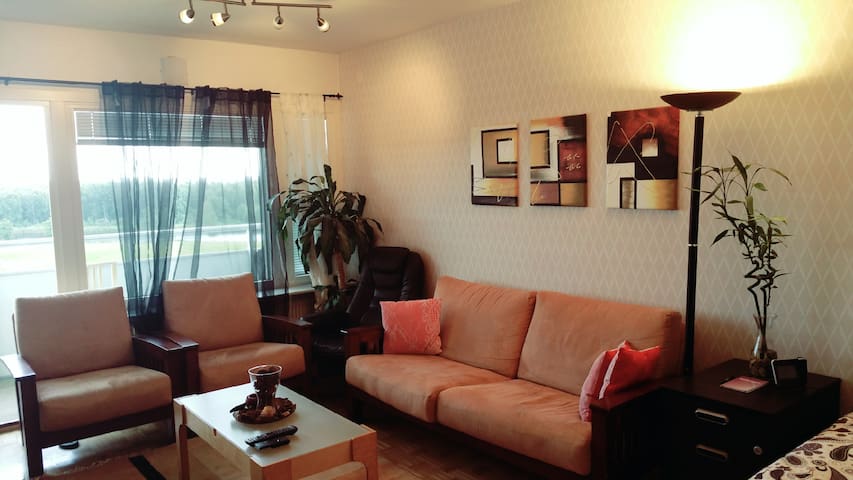 One room, 27 square meters with kitchenette and bathroom. Non dog allergy because I have a dog. Non smoking is allowed in the apartment. 5 minutes walk to the central square.
quiet area
ประเภทห้อง
ห้องส่วนตัว
---
ประเภทที่พัก
อพาร์ทเมนท์
---
พักได้
2
---
ห้องนอน
Karlstad, Värmlands län, สวีเดน
En hemtrevlig lägenhet med vacker utsikt och balkong, fina promenadstråk vid vatten/natur, 1 min till buss och gångavstånd till restauranger och uteliv i Karlstad. Bra högtalare och datorbord finns också :) Flytta in och känn dig som hemma. Passar par, ensamäventyrare, affärsresenärer och familjer med barn (små husdjur är ok).
Oskar war ein sehr netter Gastgeber. Die Kommunikation hat super funktioniert und er hat sich während des Aufenthalts erkundigt ob alles in Ordnung ist. Die Wohnung war perfekt für eine Woche in Karlstad.
Carina
2016-11-05T00:00:00Z
Oskar is great guy, he dose his best that you feel comfortable during your stay, vey nice and quite place :)
Max
2016-09-13T00:00:00Z
Bodde två nätter i september. Allting funkade mycket smidigt med vår värd Oskar. Lägenheten var rymlig och välstädad. Trevlig promenad längs Klarälven in till stan.
Monica
2016-09-18T00:00:00Z
The host was very friendl and very helpful ! The house was very clean . I recomended to all guest .When i will be back in karlstad for sure i will stay there again
laura
2016-12-10T00:00:00Z
Everything was good. Oscar presented his appartments with nice comments. Placement of the appartments include nice scene views on the river, fresh air and a bus station quite near the building. Everything was OK. Thanks to Oscar.
Olga
2016-12-06T00:00:00Z
A very friendly host, advertised the place well. Cool cozy place with everything necessary. An overall great stay
Alexander
2016-12-27T00:00:00Z
Thanks
Harri/hatex Oy
2017-02-15T00:00:00Z
Oskar är trevlig person och mycket flexible. Lägenheten var ren och fin. Läget också var fantastisk. Jag rekommenderar att bo där.
Sana
2016-10-09T00:00:00Z
ประเภทห้อง
บ้าน/อพาร์ทเมนท์ทั้งหลัง
---
ประเภทที่พัก
อพาร์ทเมนท์
---
พักได้
4
---
ห้องนอน
Karlstad, Varmlands lan, สวีเดน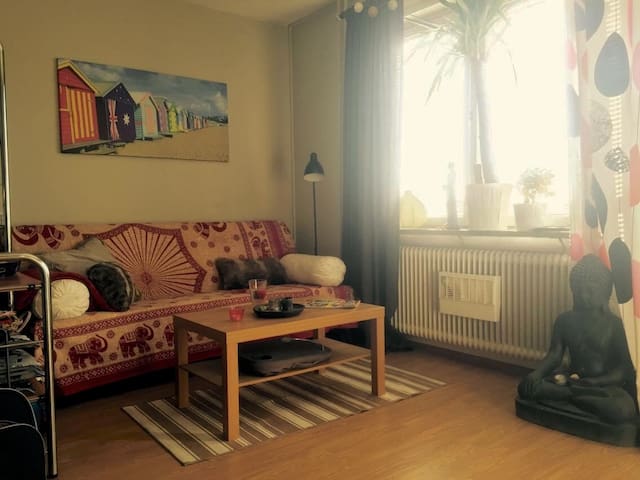 1

–

18

จาก

ที่พัก 62 รายการ
กรอกวันที่เพื่อดูการกำหนดราคาเต็ม มีค่าธรรมเนียมเพิ่มเติม อาจมีภาษีเพิ่ม