Spectacular 300 degree views overlooking beaches and harbours, Beara peninsula, islands, patchwork green fields, offering Skellig trips, good local pub & great music, horseback riding on the beaches.Ideal base for day trips. 4km from Caherdaniel.
lovely sea view - double room - private full bathroom is not attached - just opposite the bedroom - designated to your room only.
We are very easy to find right on the N70 (the main Ring of Kerry road) - up on the hill, precisely 4km from the village of Caherdaniel, 200m from one of the main viewing points and 800m from Scarriff Inn. Plenty of parking. Upon booking I'll send you clear directions.
this was by far the best stay of my trip to ireland. clare and her husband are very nice and welcoming hosts. they know a lot about the area and the whole island and are more than willing to share their knowledge. they recommended me some nice trips and really made me feel at home during my stay. and of course the view is simply amazing! i will definiteley go back there!
Jana
2015-08-09T00:00:00Z
We stayed at Claire's house for one night and everything was perfect: very clean house, comfy bed, private bathroom, breathtaking views and lovely host! We will be back!
Anne
2016-08-13T00:00:00Z
Absolutely brilliant! We had a fantastic four nights - three whole days based at Clare's place - and thanks to her help we managed to explore the Ring of Kerry's gems from the doorstep! She helped us book an amazing trip to Skellig Micheal (not for the faint stomached or vertiginous) as well as giving us great tips for other outings - market day in Kenmare, how to experience the best of the gap of Dunloe etc as well as great recommendations for eating out. Clare's hospitality is calm yet passionate, so we quickly settled into true relax mode. Breakfasts were amazing but happily catered for varying tastes and appetites. We've already started discussing our return/all the people we'll be recommending this place to - thanks for a wonderful stay.
Naomi
2016-08-26T00:00:00Z
Everything about this experience was both fantastic and memorable. A gem of a house, incredible views, beautiful hosts, great food. It just kept giving. Thanks very much Clare and Dezi, I couldn't recommend this place enough to anyone staying in the general vicinity of Caherdaniel. Perfection personified.
Diarmuid
2015-10-01T00:00:00Z
This is a no brainer...stop reading and book and at least two days!!!!! EVERYTHING is 10 star from the hosts to the home to the million dollar view...I kid you not you will not find a better airbnb place anywhere and I have stayed in many thanks so much best wishes les
Les
2016-08-04T00:00:00Z
My stay with Clare and Dezy was absolutely top-notch. From the warm welcome to the suggestions for sightseeing in the area and beyond, I wanted for nothing during my stay. I enjoyed an evening of tea and television with Clare and Dezy and had a lovely breakfast with Clare in the morning before setting off for my next stop. My only regret was that my stay was only for the one evening. I will not hesitate to stay with Clare again and highly recommend her to anyone looking for fantastic accomodations along the Ring of Kerry.
Shannon
2015-08-07T00:00:00Z
Clare's Place was absolutely delightful. She was very welcoming and her home is beautiful with an amazing view. Thanks a ton!
Michelle
2016-07-23T00:00:00Z
This was a spectacular stay! The views are completely stunning, the hosts are lovely and warm, and the room was quiet and cozy and clean. The breakfast was one of the best meals I've had in a long time… Everything was just prepared with such love and care.
Katie
2016-11-29T00:00:00Z
ประเภทห้อง
ห้องส่วนตัว
---
ประเภทที่พัก
บ้าน
---
พักได้
2
---
ห้องนอน
Caherdaniel, เคอร์รี, ไอร์แลนด์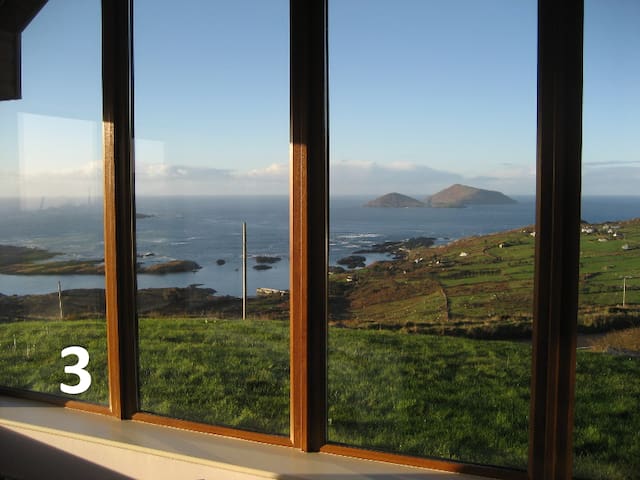 Neu auf dem Markt Januar 2017 Auf dem berühmten Ring of Kerry, nur wenige Minuten von dem malerischen Dorf Caherdaniel, Derrynane Blaue Flagge Strand und auf dem Kerry Way Wanderweg. Eigene Hot Tub, Sauna, Fitnessraum. Atemberaubende Berg & Blick ins Tal. Moderne Einrichtungen im gesamten Gebäude bietet viele Extras. Für den Wunsch, Kunden
Die Lage in den Bergen, ist es unmittelbarer Nähe zum malerischen Dorf, moderne Einrichtungen wie privaten Whirlpool, eine Sauna und einen Fitnessraum. Ein kurzer Spaziergang führt Sie zu den Restaurants, Pubs. Wir bieten Luxus-Bettwäsche, Bademäntel, Hausschuhe. Das Haus ist in zwei in sich geschlossene Räume unterteilt, völlig unabhängig voneinander mit separaten Eingängen und Einfahrten, ist die Gärten & Whirlpool-Bereich exklusiv für die Gäste in der unteren Etage. Im Obergeschoss regelmäßig Eigentümer bewohnt.
Die erstaunlichen Blick auf die Berge, die Ruhe und Beschaulichkeit, die Beobachtung der Natur, die Auflistung, um die Vögel und fernen Klang der Kirchenglocke. Die fabelhaften Strände (blaue Flagge Status). Wir sind in den dunklen Himmel Reserve und atemberaubende Nachthimmel erleben. Gerade in dieser kleinen Ecke ist des Königreichs Kerry ist genug.
Luxury accomdation ,hot tub sauna and gym.Location to beeches ,mountain walks and village.
Hubert
2017-02-03T00:00:00Z
Wonderful home, great host with a lot of tips and local knowledge. We had a wonderful time!
Yolandie
2017-03-17T00:00:00Z
Superb, luxury cottage a short walk from the most beautiful little town with the most welcoming people. Mairead is an outstanding host with an amazing attention to detail. Her little touches of a bottle of wine, chocolates, robes and slippers etc. make this amazing place all the more special. We've been in all sorts of beautiful places in different countries but nothing has taken my breath away like this little spot, even in the fog there are things to see and do and it was a joy to come back to the hot tub and sauna in the evenings after horse riding Or sight seeing. We wouldn't leave if we didn't have to.
Aoife
2017-02-19T00:00:00Z
Vi consiglio di andarci chi volesse andare in jrlanda qui sono stato molto bene cordiali gentili bello pulito la padrona e di una gentilezza molto bene sono stato grazie mariead LG cico
Ferruccio Melchiori
2017-02-06T00:00:00Z
ประเภทห้อง
บ้าน/อพาร์ทเมนท์ทั้งหลัง
---
ประเภทที่พัก
บ้าน
---
พักได้
5
---
ห้องนอน
Derrynane, County Kerry, ไอร์แลนด์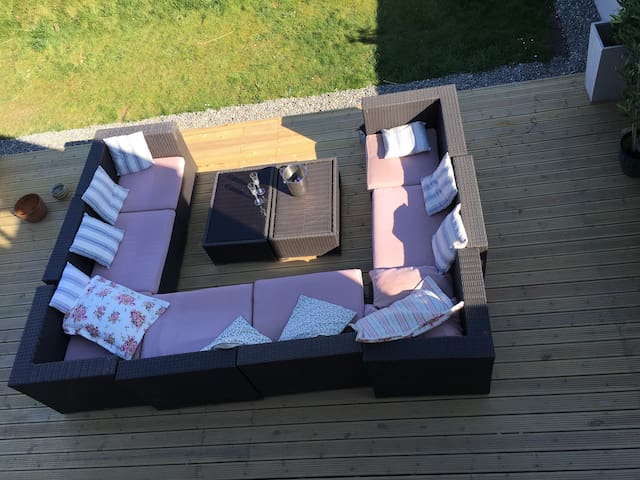 Set within farming surrounds, the cottage offers beautiful views of the Ring of Kerry. The neighbourhood is quiet and friendly for your romantic getaway. Stay inside and enjoy the fire, jacuzzi, four-post bed, and fully equipped kitchen. Or venture outdoors onto nature's doorstep, with close walking access to the Kerry walking trail, or West Cove Artisan bakery and pier. Alternatively venture further to seaside cafes/restaurants, pubs, Derrynane beach and an abundance of activities.
Casita muy acojedora. Perfecta para relajarse en pareja. Localizacion estupenda en Kerry con bellas vistas desde la habitacion.
Graciela
2016-11-26T00:00:00Z
Really enjoyed our stay at the cottage. The photos don't do it justice! Michael had the fire going for us on arrival and the bath is amazing!hours spent soaking in there. The area is beautiful and really enjoyed the Ring of Kerry. A car is a must for this location but if you're driving it's a perfect getaway for a couple. Cottage was lovely and warm and well equipped. It's so cosy you don't want to leave. Michael met us on arrival to show us exactly where the cottage was and he was close by if we needed any thing. Would highly recommend the place. Thanks very much Michael, we really enjoyed our stay.
Dominic
2016-10-27T00:00:00Z
My boyfriend and I just came back from a 3 night stay at Michael's place for the long weekend and we had a fantastic time. The house is beautiful, nestled away at the top of a winding road on the mountain side, you feel completely secluded and yet you're less than a 5 minute drive right into the village or beaches. It's the perfect getaway for a couple if you want to be left in peace. The house was recently renovated to a high standard and the size and layout is great. It has everything you need, plenty of hot water and heating that comes on very quickly plus firewood and turf provided in a shed just outside. The jacuzzi bath upstairs had to be the highlight for me, it's gorgeous and really big! I also enjoyed the sheep wandering right past the kitchen window when doing the ware at the sink :) All in all I couldn't fault it, we had a perfect stay that was so relaxing. We will be back for sure and I would highly recommend anyone considering staying here to try it out.
Roisin
2017-03-19T00:00:00Z
ประเภทห้อง
บ้าน/อพาร์ทเมนท์ทั้งหลัง
---
ประเภทที่พัก
บ้าน
---
พักได้
2
---
ห้องนอน
County Kerry, County Kerry, ไอร์แลนด์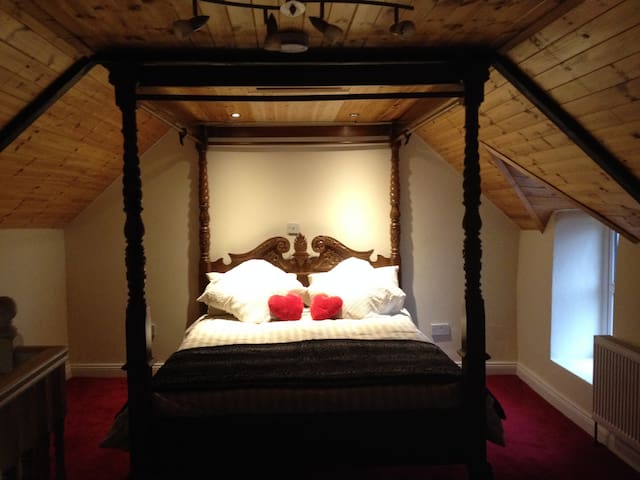 Seahorse House (double + twin rooms),is situated on the beautiful Ring of Kerry, between the villages of Caherdaniel + Castlecove. A small river meanders through the gardens to the front of the house, offering a lovely sense of tranquility. Surrounded by soft rolling hills +within a mile of a beautiful sandy beach, this makes the perfect base for walking, horse riding + kyaking. Enjoy a day's angling from nearby Westcove Pier or take a boat trip from Derrynane to the incredible Skellig Islands.
ประเภทห้อง
ห้องส่วนตัว
---
ประเภทที่พัก
บ้าน
---
พักได้
2
---
ห้องนอน
Caherdaniel, County Kerry, ไอร์แลนด์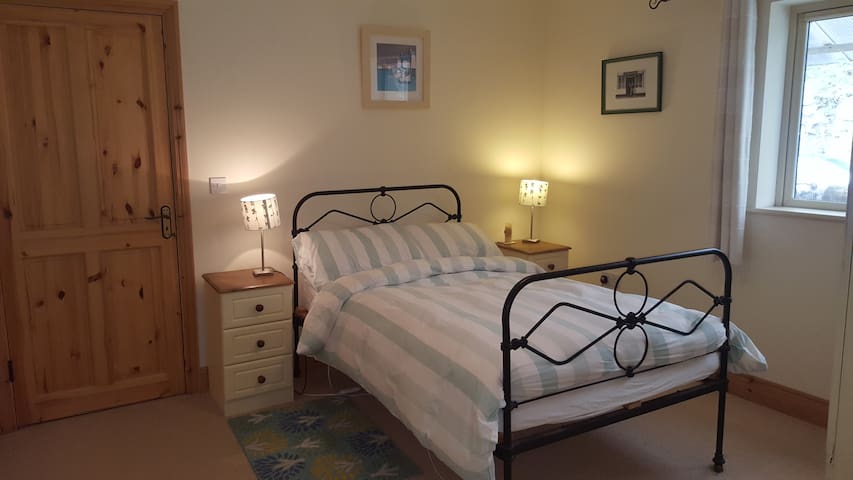 Spectacular 300 degree views overlooking beaches and harbours, Beara peninsula, islands, patchwork green fields, offering Skellig trips, good local pub & great music, horseback riding on beaches. Ideal base for day trips. 4km from Caherdaniel.
Comfortable double bedroom with en-suite bathroom [shower, loo and basin] overlooking the mountainside behind us with sheep at times.
We are very easy to find right on the N70 (the main Ring of Kerry road) between Sneem and Waterville. We are exactly 4km from the village of Caherdaniel, 200m from one of the main viewing points and 800m from Scarriff Inn. Plenty of parking. Upon booking I'll send you clear directions.
When you are doing the Ring of Kerry, do a stop at Clare's house! You will love it, trust me, we did too. The house is halfway the ring, so the perfect place to take a break for a couple of days and just enjoy the stunning views (you can see the sea from your bed in some rooms), an amazing host, the lovely nature around and the beaches which are close to the house! Our room was great! It was big, clean, the best seaview, a proper en-suite bathroom, a big dressing room, a make up table women dream of and even electric blankets for our bed(we came in March)! And in addition to that Clare prepared a bottle of water and glasses in the room, a small gesture we really liked and the water tastes really good there. From the living room with a small fireplace and tv you have an amazing view over the countryside and sea, the perfect spot to relax after a busy day of exploring the area. The house was spotless all over, just perfect! Clare is an amazing host who loves her fully loves her job and is just great at it!! She was there for us from pre arrival to after departure, very helpful and pro-active, answering all our questions and giving us tips what to do, where to go and when it's the best time to go. She knows the area very well and loves to share her knowledge with her guests. And she makes very delicious breakfast, loved the porridge! It was one of the best accommodations we had during our Ireland roadtrip and we will definately be returning!
Marie
2017-03-17T00:00:00Z
Our trip to Caherdaniel was quick but great. We highly recommend Claire as a host. Claire was quick to respond to any questions or concerns I had before our arrival. Her home was situated between a gorgeous view of the sea and a mountain with irish sheep in the backyard! We loved it! As a host Claire is outstanding. She recommended our favorite dinner of the trip that night and in the morning had an incredible spread ready for breakfast. Thank you so much, Claire! Hope someday we can come back and stay in the area longer!
Amanda
2016-04-08T00:00:00Z
Accueillis comme des amis, nous avons passé un super séjour dans la magnifique maison de Clare. Elle nous a aidé, indiqué et surtout fait découvrir sa magnifique région! Oubliez les guides en tout genre, si vous passez vers le Kerry, allez directement chez Clare! Elle et son mari sont de merveilleux hôtes, avec une maison sublime! We have spent a great time in Clare's home. She has a wonderful house and she is so helpful, such a great advisor! We discovered the countryside thanks to her! Her husband and she are so lovely, your have to go to them if your are in Kerry! Thank you for everything Clare
Emilie
2015-08-22T00:00:00Z
Clare was very welcoming. She immediately offered us refreshments and offered to explain the landmarks and sightseeing nearby. She and her husband were always available to answer questions and gave us instructions from her tours that we could use on our own. Her breakfasts are also delicious and she was very accomodating to dietary restrictions.
Sarah
2016-06-21T00:00:00Z
The photos do not do this view justice - best view in Ireland! Very comfortable modern styled house with amazing views from inside and out. Clare made a delicious breakfast for us and we loved chatting with other guests over breakfast and sunny scenery. Clare is really knowledgeable about what to do in the area.
Michelle
2016-08-18T00:00:00Z
"The bedroom at the end of the universe..." Truly stunning daytime coast and island views - and a nocturnal feast of planets and stars.
Ronan and Edel
2016-08-08T00:00:00Z
Wir haben unseren Aufenthalt von der ersten Sekunde an genossen. Clare hat uns herzlich empfangen, die Zimmer sind liebevoll eingerichtet und das Bett ist super bequem. Die Zimmer nach vorne haben einen spektakulären Blick auf die vorgelagerten Inseln. Clare hatte uns auch einen super Tipp zum wandern und das Restaurant in Waterville Fishermans bar war grandios. Wir waren nur eine Nacht hier, da wir eine Rundreise durch ganz Irland machen, aber wir kommen sicherlich einmal wieder in Richtung Ring of Kerry und dann bleiben wir länger bei Clare. Auch das Frühstück war super lecker!
Sabrina
2016-07-11T00:00:00Z
Very uncomplicated arrival and welcome on a really rainy day. A great home with a stunning view and comfortable room. Thanks for the great tip for having dinner at the blind piper which was really delicious. And thank you for a marvelous breakfast. Would definitly come again!
Julia
2016-10-04T00:00:00Z
ประเภทห้อง
ห้องส่วนตัว
---
ประเภทที่พัก
บ้าน
---
พักได้
2
---
ห้องนอน
Caherdaniel, เคอร์รี, ไอร์แลนด์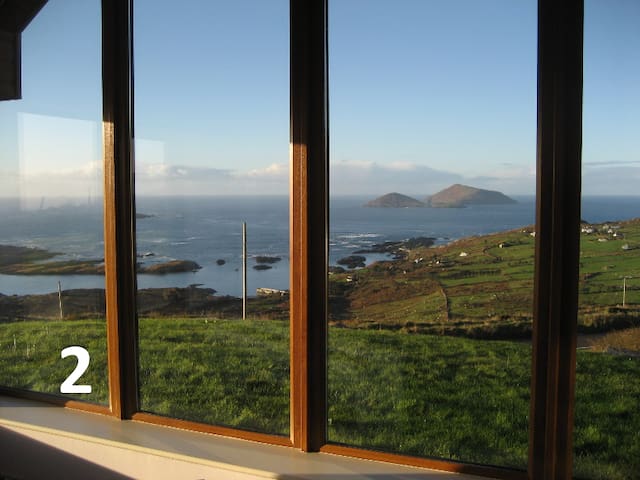 Hannah Hütte, voller Charme mit Meer- und Bergblick. 2 km von Caherdaniel Dorf auf dem Ring of Kerry. Perfekte Lage für den Zugriff auf die lokalen Aktivitäten (Derrynane Wassersport, Reiten, Kerryway Wanderungen, historische Derrynane House)
Charmantes Ferienhaus
Entdecken Sie die besten Strände in Irland in einem Berg liegen. Erleben Sie Wassersportaktivitäten, Bergwandern, Reiten und Golfen. Beenden Sie den Tag mit gutem Essen weg und Getränke in vielen lokalen Restaurants oder Pubs.
ประเภทห้อง
บ้าน/อพาร์ทเมนท์ทั้งหลัง
---
ประเภทที่พัก
บ้าน
---
พักได้
4
---
ห้องนอน
brackaragh caherdaniel , County Kerry, ไอร์แลนด์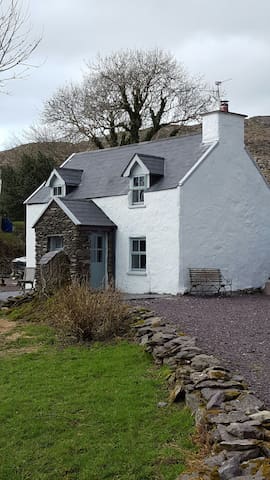 4 bed roomed,recently renovated,centrally located house in the village of Caherdaniel.2 km from one of Ireland's finest beaches which are ideal for walking,fishing ,golf and all water sports.Music,food,shops,church,crafts etc all within 200 yards.
Ideal for hillwalking,beach,fishing,snorkelling,or as a base to explore this beautiful part of South Kerry.Irish music in the village every Thursday night.Farmers market every Friday morning.Kids water camp throughout the summer with sailing,kayaking,rock pooling etc.boat going locally to the skelligs(Island where Star Wars was filmed and also a world heritage site)
Ideal base for exploring the ring of Kerry.the "kerry way",a local hillwalking route passes through Caherdaniel and several variations of it can be done in a loop format to bring you back into the village.there are variations for all levels of fitness but all take in the beautiful rugged seascape.
House was super, everything you could want was supplied. No problem with our arrival time , it was to suit us. It is in a beautiful area with two great pubs within 5 minutes walk, one of which serves great food . House set in a quite area just off the main road, very spacious house with 4 very comfortable bedrooms. Would hope to return to this area again and would definitely look at staying in this house again. Added bonus we could bring our two dogs who had a great time on the beautiful Derrynane beach and checking out all the mapped walks in the area. Loads to see and do if you like the outdoors !
Breda
2016-03-30T00:00:00Z
The house was just as described, clean and well equipped. A great area with access to beach, mountains, pubs and craic!
richard
2016-07-17T00:00:00Z
ประเภทห้อง
บ้าน/อพาร์ทเมนท์ทั้งหลัง
---
ประเภทที่พัก
บ้าน
---
พักได้
8
---
ห้องนอน
เคอร์รี, เคอร์รี, ไอร์แลนด์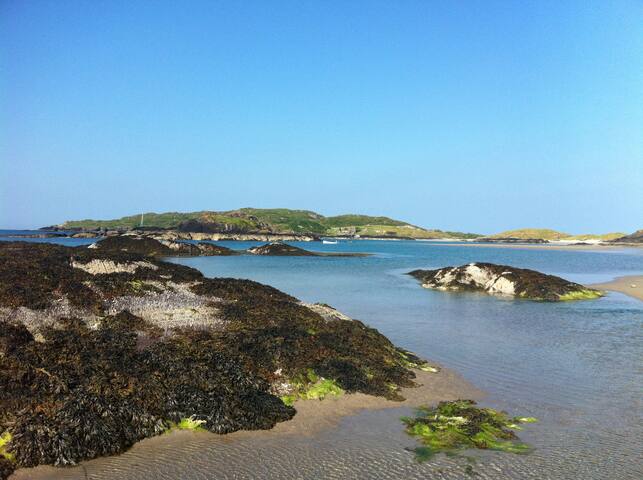 Spectacular views overlooking beaches and harbours, peninsulas, islands, patchwork green fields, offering Skellig trips, good local pub & great music, horseback riding on beaches. Ideal base for day trips - 2 night minimum stay is suggested. 4km to village.
Very private quiet large and bright suite upstairs. The spacious room has double bed plus a single bed and large en-suite bathroom. Ideal for a couple who'd like twin beds or sharing friends. En-suite has a bath plus an electric shower over the tub.
We are very easy to find right on the N70 (the main Ring of Kerry road) - up on the hill, exactly 4 km from the village of Caherdaniel, 200m from one of the main viewing points and 800m from Scarriff Inn. Plenty of parking. Upon booking I'll send you clear directions.
So incredible! The views were breathtaking. Clare was wonderful and made great suggestions about how to use our time and take advantage of the beautiful afternoon. Loved the local pub in Caherdaniel as well!
Diana
2017-03-17T00:00:00Z
Great hosts, lovely house in a nice location.
Andrew
2017-02-20T00:00:00Z
Clare's home was clean and welcoming, and her hospitality was fantastic. Beds were comfortable, showers were warm, and the full morning breakfast and coffee were hearty. The views of the water/coast and Waterville (on a clear day) from the property were quite stunning. She also gave us great recommendations for food and drinks in Watertown. You almost can't beat the price for what you receive in comfort. Thanks Clare!
Richard
2015-08-10T00:00:00Z
A warm welcome and a very comfortable stay. The view is absolutely amazing! Clare gave us lots of great tips about what to see/do in the area. Our room was lovely and warm and clean. Breakfast was good and cooked to order. We'll be back.
Hannah
2016-04-26T00:00:00Z
We spent 3 days in the area, staying at Clare's, and everything was absolutely perfect. Clare is an exceptional host, the house is seriously fabulous, the view impressive and the room is so comfortable and clean. We had lovely breakfasts and Clare helped us planning the best weekend we could have wished. All her recommendations (places to visit, things to do and places where to eat) were simply perfect. An authentic experience in the heart of Ireland. Highly recommended! We will surely come back! Thanks for everything Clare & Dezy!
Giulia
2016-06-07T00:00:00Z
Hi Clare, es war eine tolle Zeit bei Dir. Die Lage des Hauses ist ein Traum, das Zimmer super schön und das Frühstück nicht zu toppen. Aber das schönste waren die netten Gespräche mit Dir sowie die einmaligen Tipps für Ausflüge und Restaurants. Wir haben die Zeit bei Dir sehr genossen und kommen sicherlich wieder.
Heike
2016-08-17T00:00:00Z
We stayed and Clare's place recently on a walking trip to Kerry.Great location with stunning views of the coast.Fantastic breakfast
James
2017-02-24T00:00:00Z
The House is absolutely Awesome and Clare is really kind person. I highly recommend this step into the heart of the Ring of Kerry! Ps: Really thank you Clare for fixing my Irish hat. It was a small action that made the difference. Hugs, Pietro&Cristina
Pietro
2015-08-03T00:00:00Z
ประเภทห้อง
ห้องส่วนตัว
---
ประเภทที่พัก
บ้าน
---
พักได้
3
---
ห้องนอน
Caherdaniel, เคอร์รี, ไอร์แลนด์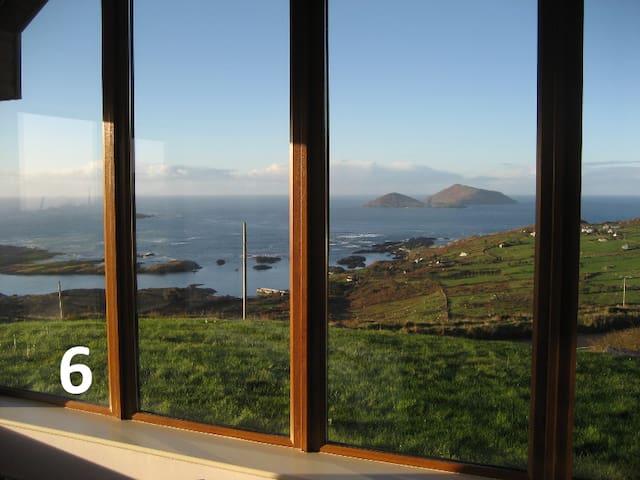 Meu lugar é perto de excelentes vistas,, a praia, atividades para a família. Meu lugar é bom para casais, aventureiros solo, e viajantes de negócios.
The location of Cathy's cottage is the perfect base for exploring west Kerry. The house is very comfortable and is located only a 5 minute drive from Caherdaniel. Will definitely be staying here in the future!
Heather
2017-04-09T00:00:00Z
Beautiful cottage looking over the Kerry ocean, great location, the house itself was gorgeous, spacious and clean. We will be back!
Jody
2017-02-19T00:00:00Z
Fantastic cottage with beautiful scenic views! We will definitely visit again!
Derina
2017-03-26T00:00:00Z
Cathy was friendly and welcoming. Abbeys cottage was comfortable and in a beautiful location. We would love to stay again some time.
Michael
2016-09-26T00:00:00Z
ประเภทห้อง
บ้าน/อพาร์ทเมนท์ทั้งหลัง
---
ประเภทที่พัก
บ้าน
---
พักได้
4
---
ห้องนอน
Caherdaniel West, County Kerry, ไอร์แลนด์
Wenn man über Irland spricht, begegnet einem immer wieder der Name Ring of Kerry. Diese Küstenaussichtsstraße zählt zu den schönsten Europas. Inmitten des subtropischen Südwestens, an einer ruhigen Nebenstraße, liegt dieses Cottage. Die langen Sandstrände des Ring of Kerry sind in wenigen Minuten erreicht. Entfernung zum Ort Caherdaniel ca. 3 km.
ประเภทห้อง
บ้าน/อพาร์ทเมนท์ทั้งหลัง
---
ประเภทที่พัก
บ้าน
---
พักได้
6
---
ห้องนอน
Caherdaniel, County Kerry, ไอร์แลนด์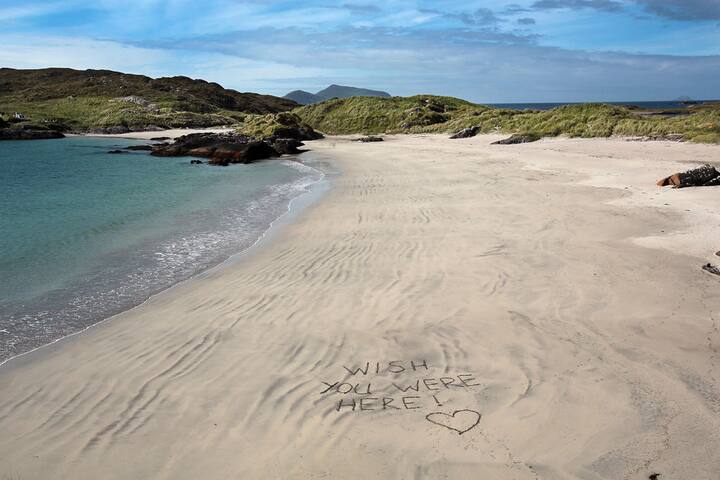 Ciamaenor is situated in a very scenic area on the Ring of Kerry which is ideal for an activity holiday, golf break, walking the 'Kerry Way', touring or just a relaxing child friendly family holiday. Situated on a quiet country road just 0.9 mile off the N70, 2 miles from Caherdaniel village for local pubs, shops and restaurants. Rath beach - 5 min walk. Derrynane National Park with long sandy beaches, water sports and surfing is situated 4 miles away. Horse riding and scuba diving nearby.
Our host was very friendly and helpful! The house couldn't have been more welcoming....from the bottle of wine and water on arrival to the added extras like the playroom/living room for kids with all the games. Maybe some jigsaws with bigger pieces could be added to your collection especially for younger children! I also found the set of melanine dinner wear brilliant for young kids as this is something most places don't think of! I also forgot story books for my boys so I was delighted to find one or two kids books! I know Derrynane like the back of my hand and have been holidaying there since a child, can't fault your beautiful holiday home, had a great holiday! Beautiful location, fabulous home, with everything you could think of for the perfect stay! Thanks for everything
Marianne
2016-07-31T00:00:00Z
ประเภทห้อง
บ้าน/อพาร์ทเมนท์ทั้งหลัง
---
ประเภทที่พัก
บ้าน
---
พักได้
6
---
ห้องนอน
Caherdaniel, เคอร์รี, ไอร์แลนด์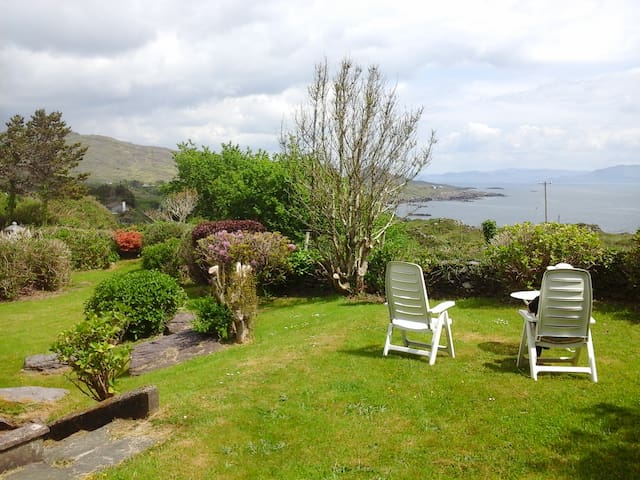 Seahorse house (double + twin rooms),is situated on the beautiful ring of Kerry between the villages of Caherdaniel and Castlecove. A small river meanders the garden to the front of the house offering a lovely sense of tranquility. Surrounded by soft rolling hills and within a mile of a beautiful sandy beach, this makes a perfect base for walking, horse riding and kayaking. Enjoy a days angling from nearby Westcove pier or take a boat trip from Derrynane to the incredible Skelligs island
ประเภทห้อง
ห้องส่วนตัว
---
ประเภทที่พัก
บ้าน
---
พักได้
2
---
ห้องนอน
Caherdaniel, County Kerry, ไอร์แลนด์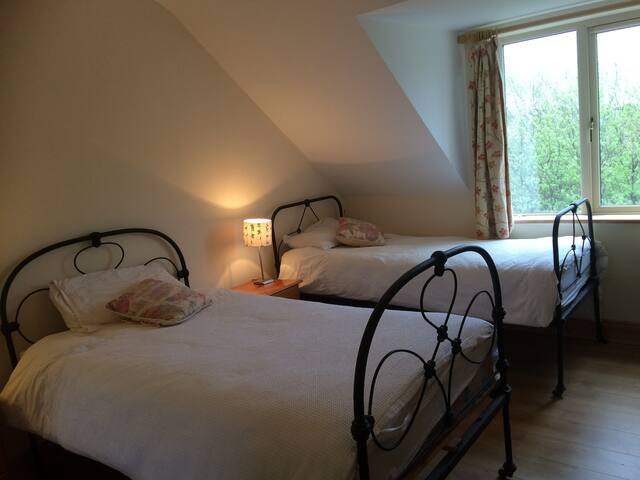 Ideal for families a suite of 2 bedrooms, one with kingsize bed, other with 2 single beds, sharing bathroom, basic fitted kitchen and wifi. Available for €70 for couple sole use, + €15 pps for 2 extra adults/children. Very close to Beaches, on the Ring of Kerry, 4 km to Caherdaniel village. 'Johnny Bobs' oozes authenticity. The people, ambiance, space, light, and simplicity, gives an easy relaxed atmosphere. Nearby Daniel O' Connell House & Gardens, Derrynane Seasports, Kerry Way.
Has a separate entrance with two bedrooms, one King bed (USA Queen) and other 2 single rooms, shared bathroom, kitchen and wifi. It is possible to book the entire space for 2 people with extra people, children / adults at €15 per person sharing.
There are a wide variety of things to do around here as well as wonderful scenery, craic and music in the pubs, good company. Boat trips, fishing trips, Kerry Way walks, Mass path, mountains and the sea as well as Derrynane House & Gardens, Tea Rooms - well worth a visit.
Very very good B&B ! John was waiting for us in front of his house when we arrived, the house not very big but comfortable and very clean, and we had everything we needed for the breakfast as well as his good homemade bread ! John is a very nice person that even provided us good advices when we needed to eat, and there is nothing to reproach on the house and rooms. But there is something amazing, the location ! Situated betweed two small towns, and in front of the ocean, we were all alone, with an outstanding view. Moreover the house is indeed very close from the beach you can see on the pictures !
Bruno
2016-08-16T00:00:00Z
John welcomed us with open arms, made us feel welcome immediately. His home was comfortable, safe and as we expected. He was willing to help us reach his place even though public transportation ended in Waterville, that extra step created a stress free stay. He introduced us to local community and his friends at the local pub. Gave us a quick tour and helped us get are barring. The view from the place was amazing, but the best part was the ability to simply walk down and enjoy the area with ease. Internet was readily available. Private bath for guest and kitchen, but he cooked us some wonderful meals or got us to the pub. We feel like I have family there now, would love to go back.
Greg
2016-09-11T00:00:00Z
Great stay, lovely man, no complaints.
Adrian
2016-08-06T00:00:00Z
John è stato molto gentile, simpatico e generoso. I suoi consigli sono stati molto utili. La casa e' molto carina e si trova in un punto molto panoramico tra i più belli del Ring of Kerry.
Simone
2016-08-23T00:00:00Z
John is very friendly host, did everything to make us confortable. He has a great house with a lot of space for the guests. Even a private kitchen. The view outside the house is amazing! The house is a bit away from the village but John suggested to drive us to the village and pick us up. So we could have dinner and a couple of beers without driving ourselfs. Great experience!
Corneel
2016-08-28T00:00:00Z
The rooms were spotless, spacious and had very comfy beds. The house is in a really nice location with a great view of the sea. It's a bit away from any real settlement but you can't get a view like that in a town. We had no trouble finding it, the directions were very good. The communication was good and swift. The place hits the mark but really John himself is the best about it. He was very patient when we arrived really late due to a problem with the car and he even made us dinner as it would've been hard for us to find food at this time of day. He's a good chat and answers any question. He's just a great, relaxed lad. Also, he makes pretty good bread. We really enjoyed our stay with him.
Christian
2016-08-02T00:00:00Z
We stayed at John´s house for a night while we cycled the Ring of Kerry. The house was great, just as he described and actually quite easy to find as John sent us specific directions before we got there. We had our own space within the house, and John was so nice and so helpful. The views from the house are gorgeous and it is near Kerry way walking paths to explore. John was a fantastic host, he offered to drop us into the village at times, and even made us some lovely homemade irish bread. We really enjoyed staying at John´s house.
María
2016-07-28T00:00:00Z
John was an excellent host. He was very welcoming and had provided all the essentials and was a great source of information on local services and activities (shops, boat trips, walks etc). He was very friendly and went out of his way to accommodate us. The house was in an excellent location - a few metres from the Kerry Way and a few minutes from amenities at Caherdaniel and from a number of fantastic beaches. It's on the road but we did not get disturbed by road noise. The bed was big and comfortable and there was a lovely garden to sit in. The kitchen space was a bonus, we didn't cook much but we had everything we needed. Probably worth mentioning that the Blind Piper down the road was an excellent pub with great Guiness and good food. We'll definitely be coming back.
Josie
2016-07-18T00:00:00Z
ประเภทห้อง
ห้องส่วนตัว
---
ประเภทที่พัก
บ้าน
---
พักได้
4
---
ห้องนอน
Caherdaniel, เคอร์รี, ไอร์แลนด์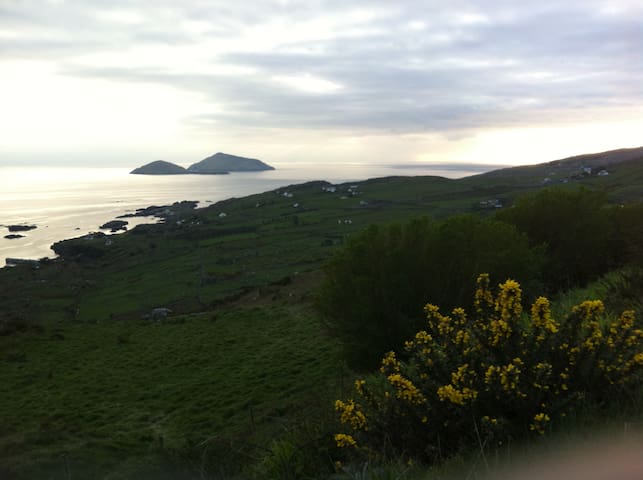 This amazing home, situated directly on the world famous Kerry Walking Way that circles the peninsula, has a breathtaking 180-degree view, a sauna, outdoor hot tub (in the summer),solarium, full kitchen,and fireplace, and is decorated throughout with work from local artists.
When renting you will have access to the entire house except for my private office.
We are the last house on the Coad Road so it is very quite and peaceful to sleep. Great place for children to play.
Beautiful setting on the Kerry Way Perfect for relaxation, the hot tub and sauna were fantastic especially after the beach. Great location for hiking along the Kerry Way
Joan
2016-08-02T00:00:00Z
Super 180 Grad Aussicht vom Wintergarten auf das Meer und die wunderschöne Landschaft. Das Haus liegt hinter einer Schafweide und ist das letzte Haus in der Straße. Die Gegend ist mit ihren Stränden sicherlich eine der schönsten in Irland. Wir haben die Ruhe und das hervoragende Essen in den Restaurants sehr genossen. Die Kommunikation mit dem Gastgeber war sehr gut, allerdings um 1 Tag versetzt, da er in den USA wohnt.
Anja
2016-08-25T00:00:00Z
Outstanding Location. Extraordinary House. We felt like home.
Tina
2015-08-25T00:00:00Z
Great location with the best views of Ireland that I have yet to see. Was the prefect escape from the city that we were looking for.
Kurt
2015-08-28T00:00:00Z
ประเภทห้อง
บ้าน/อพาร์ทเมนท์ทั้งหลัง
---
ประเภทที่พัก
บ้าน
---
พักได้
6
---
ห้องนอน
เคอร์รี, QLD, ไอร์แลนด์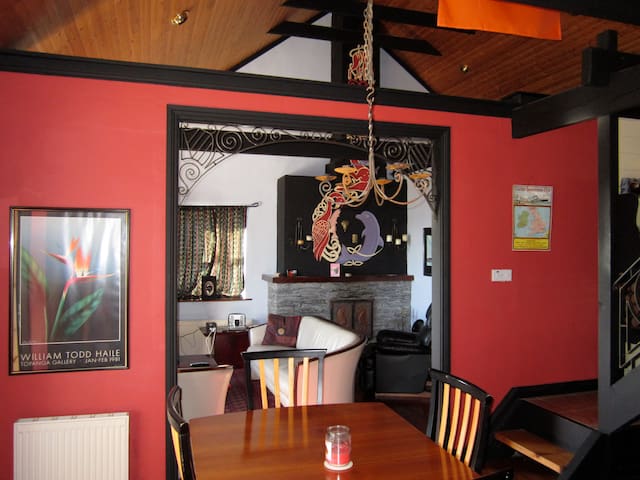 Spectacular views overlooking beaches and harbours, peninsulas, islands, patchwork green fields, good local pub & great music, walks/hikes, horseback riding on beaches, Skellig Michael boat trips, local fishing. Ideal base for day trips - 2 night minimum stay suggested. 4km to village.
King (Queen for USA) size bed in spacious bedroom with en-suite bathroom [shower, loo, basin] and beautiful sea views.
We are very easy to find right on the N70 (the main Ring of Kerry road) between Sneem and Waterville. We are exactly 4km from the village of Caherdaniel, 200m from one of the main viewing points and 800m from Scarriff Inn. Plenty of parking.
Clare and her husband Dezy were such nice and friendly hosts who were providing us with many useful recommendations regarding interesting spots and adventurous travel routes. It was a pleasure for us chatting with them while enjoying the wonderful breakfast Clare had prepared. Their house is situated at the nicest part of Ring of Kerry and the room offers a beautiful view over the sea and the islands. We can highly recommend Clare´s B&B and we would love to return one day.
Arne
2015-03-31T00:00:00Z
Fantastic house in an even better location. I'm not sure it's possible to have a better view! Room was lovely, breakfast was fantastic and Clare and Dezy were great hosts. They also do tours so if you have time, worth contacting them beforehand. Would definitely stay here again and hope I do one day.
Fergus
2015-07-23T00:00:00Z
The thing we loved most about staying with Clare and Dezi was the warm hospitality we received from the moment we arrived until we said goodbye three days later. When we came back soaked from an adventure at sea, Dezi gave me everything but the shirt off his back. If that was soaked I'm sure that would have been thrown in. Clare gives expert advice on how to find the gems to be found off the beaten path as well as how to get the most out of the famous sites to see. By the way, Clare's food was the best we ate in Ireland. Everything you find in Clare's listing is accurate with the exception of the photos. They don't do justice to the beauty you will see. Caherdaniel is a wonderful community that hugs a bay on the Kerry coast. The people and the Blind Piper pub are unforgettable. If you work your way to the pier, you will find a boat that can take you to Skellig Michael. Clare can make arrangements if you would like to explore this world heritage site. The boat ride and the climb to the monastery (6th-12th century) aren't for everyone, but if that's your cup of tea, this is the place to drink it. Oh yes, we enjoyed the room and comfy bed too!
Steven
2015-06-30T00:00:00Z
I can't say enough good things about Clare and Dezzy! They not only welcomed us in and made us feel at home, they also took us to an Irish play that Dezzy helped produce! We immediately felt like family... not to mention that Clare is the best cook we could have asked for! We felt very cared for and at ease.
Mindy
2015-11-29T00:00:00Z
We had a wonderful stay and truly enjoyed the area. Clare was a great hostess and went out of her way to make sure we were comfortable. The views are amazing and the area was one of our favorites during our trip.
Jay & Beth
2015-07-10T00:00:00Z
Absolutely outstanding! The place is perfectly situated overlooking fantastic views of both scenic fields and coastline. Clare herself is amazing and worth the stay all on her own! Accommodations were cozy and clean; breakfast was delicious; and Clare was the perfect tour guide.
Jonathan & Janie
2017-03-15T00:00:00Z
Nous avons passé une nuit dans ce B&B tout neuf. Grande chambre, très jolie, pratique, salle de bain privée... Et surtout une vue extraordinaire sur la mer. Inoubliable ! Le chemin d'accès est un peu raide et "bumpy" la première fois, mais il en vaut la peine. Clare va prochainement mettre un panneau pour faciliter encore l'accès. Elle connaît très bien la région et conseille de manière très avisée sur les sites incontournables dans le Kerry.
Claire-Marie
2015-07-21T00:00:00Z
The host canceled this reservation 202 days before arrival. This is an automated posting.
Kelly
2016-02-18T00:00:00Z
ประเภทห้อง
ห้องส่วนตัว
---
ประเภทที่พัก
บ้าน
---
พักได้
2
---
ห้องนอน
Caherdaniel, เคอร์รี, ไอร์แลนด์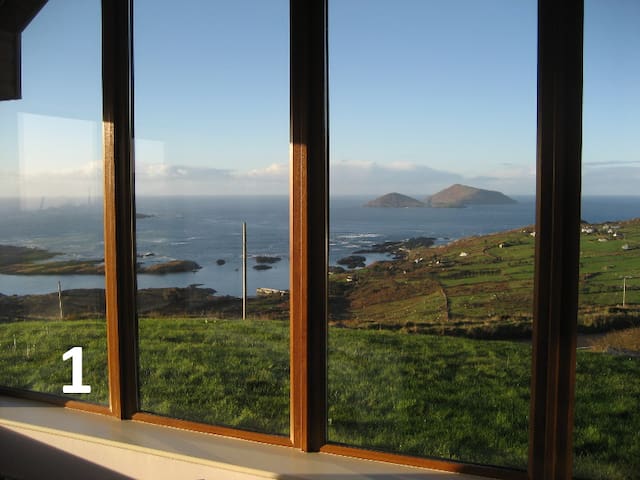 You'll love my place because of the views, the people, the ambiance, and the outdoors space. My place is good for couples, solo adventurers, business travellers, and families (with kids). Visit our website (URL HIDDEN)
This beautiful house "Cnoc Loinge" is located in Nedanone, Castlecove, Co. Kerry, on the Iveragh Peninsula on the N70 Road which forms part of the world famous scenic "Ring of Kerry" Drive. The house overlooks the White Strand Beach which is about 250 meters away. There are several other beaches in close proximity including Carrols Cove and Derrynane Beach. The village of Castlecove is within easy walking distance and there you will find a Supermarket, Petrol Station, Church, Antique Shop, Hotel, Coffee Shop and the famous Siopa Dubh Bar
It's overlooking the ocean
We had a lovely time in Castlecove. The house is fantastically located right on the ring of Kerry, a 20 minute walk from a cute beach and a 10 minute drive from the Staigue Fort, and other sights. There is a great local pub called the Blind Piper with fabulous food and music. The house is very remote despite being right off the road. You really feel like you are in the wilds of Kerry. The care taker was great, though we had some difficulty getting in touch. The cell service isn't great around there so that makes connecting a little hard. The house was absolutely gorgeous though with an incredible sitting room with huge Windows. Wish we had more time to stay.
Alison
2016-10-21T00:00:00Z
Great, comfortable and large house with sea views. Don't miss white strand cove at sunset. J
Jonny
2016-09-13T00:00:00Z
Gorgeous house, in a superb position! The kitchen is spaceous with double oven, full equipement, central island for breakfast. There is a wonderful conservatory full of light with access to the garden, were you really feel with in the nature. The rooms are very comfortable, The house is clean and beautyful and The housekeeper was very kind!
Alda
2016-08-18T00:00:00Z
Amazing view and comfortable home on a remote section of the Ring of Kerry. Our stay was short and sweet.
Cori
2016-08-10T00:00:00Z
Très belle maison isolée, spatieuse, confortable et aménagée avec goût. Une vue superbe sur la mer et la péninsule de Beara. Plage quasiment déserte à proximité, accessible en longeant la route à pied. Ne pas rater le "baker" à 1km de Castelcove sur une petite route à gauche. Pains, quiches, soupes et autres pâtisseries excellentes à déguster sur place dans un cadre bucolique. Le "property manager" qui accueille les locataires est très serviable. Un exemple : quand nous nous sommes aperçus le soir de notre arrivée qu'il n'y avait pas de cafetière dans la maison, il nous en a apporté une le soir même à 22 heures.
Antoine
2016-08-16T00:00:00Z
Six of us stayed here for a week in August. We represented four generations of one family. Young and old alike all fell in love with this gorgeous house with its cottagey, boathouse vibe which has been lovingly restored in sympathy with the stunning landscape of the Ring of Kerry. This beautiful house and garden in an idyllic setting and excellent location surpassed all of our expectations. If you are lucky enough to find availability for this totally charming house, my advice is grab it, you will not be disappointed. The house is big, bright, very well laid out, tastefully decorated and very comfortable. In fact the photos do not do it justice. We found the house to be spotlessly clean with all the mod cons in perfect working order and very well equipped with plenty of good quality cookware and kitchen accessories. All bedrooms are ensuite. The beds are comfy. There is an abundance of linen and towels and the showers have strong pressure. Finding and getting into the house, contact with Ger and co, and communication before, during and after our stay was all easy and without drama. This is not your average holiday home, it is a stunning house in a secluded private site, which oozes character and charm in the most wonderful location. The house was so relaxing we had to force ourselves to go out and when we did we were in close proximity to some of Ireland's most beautiful beaches and great pubs and restaurants. I consider myself to be very lucky to have discovered and stayed in this gorgeous house and really do hope to stay here again sometime. I imagine everyone who stays in Cnoic Loinge will be clambering to return.
Ann
2016-08-07T00:00:00Z
This Castlecove cottage is amazing beyond any description or photo could possibly convey. It is historic, but lovingly restored to afford its occupants every modern amenity. It is directly on the Ring of Kerry, but is somehow hidden from the road without compromising the panoramic views. The sunroom was probably my favorite and will be etched into my memories. Amazingly fast communication from Ger, and the property manager Barry was exceedingly kind when we were lost and late. It is pretty easy to find, but advise you show up before dark as there are no street lights on the Ring of Kerry ;) Also, there is a small grocer, a bar and a bakery/coffee shop, but I highly advise you stop in a major city to pickup essentials at a proper grocery store.
Christina
2016-10-19T00:00:00Z
The house is in a dream location, with amazing views of the sea and walking distance to Whitestrand Beach and Castlecove. When it comes to the house itself, it is very cosy and warm, very quiet and in very good condition. It is fully furnished and you'll discover small little decoration details that make the stay even more relaxing. Strongly recommended for a weekend getaway, even though we would have stayed for a full week. No doubt about it.
Pedro
2016-10-02T00:00:00Z
ประเภทห้อง
บ้าน/อพาร์ทเมนท์ทั้งหลัง
---
ประเภทที่พัก
บ้าน
---
พักได้
6
---
ห้องนอน
Castlecove, เคอร์รี, ไอร์แลนด์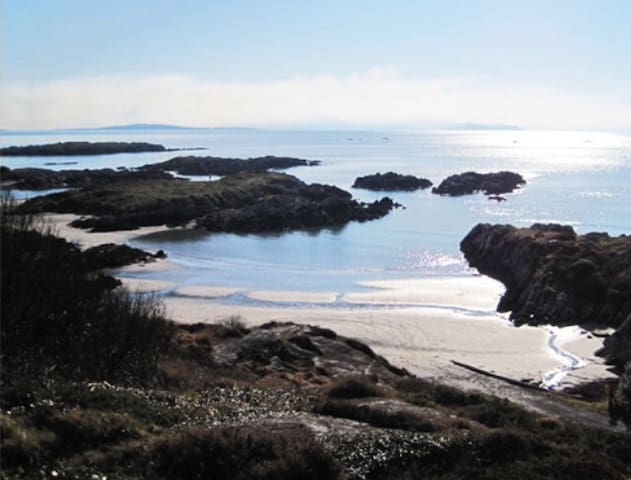 My place is close to great views, the beach, , family-friendly activities, restaurants and dining. You'll love my place because of the ambiance, the comfy bed, and the neighbourhood. My place is good for couples, solo adventurers, and business travellers.
A great cottage in one of the most beautiful places in Ireland. Highly recommended!
Joe
2017-01-29T00:00:00Z
ประเภทห้อง
บ้าน/อพาร์ทเมนท์ทั้งหลัง
---
ประเภทที่พัก
บ้าน
---
พักได้
2
---
ห้องนอน
Caherdaniel, County Kerry, ไอร์แลนด์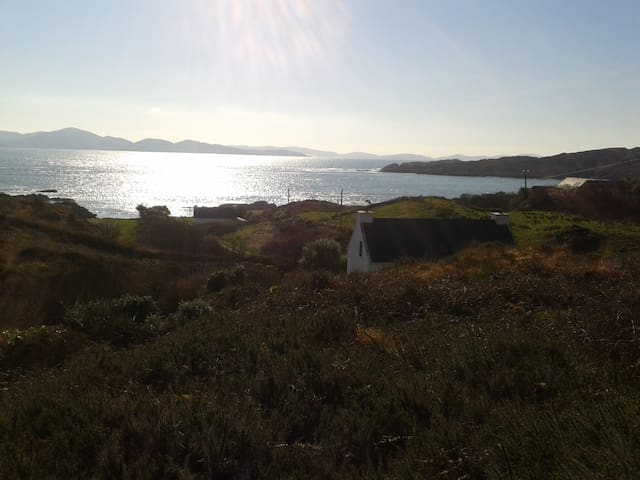 John was very good before we arrived to make sure we were fine on our journey, also on our way there we got lost and John was on the end of the phone helping us. Also we arrived very late but John was still there at 11.00 to show us round. The area is stunning close to the beach and a large garden for the dog and children to play in. We will return thank you
Paul
2016-08-13T00:00:00Z
Really enjoyed our stay. The house was in excellent condition nice and modern. Beds really comfortable. Couldn't have asked for any better. Very spacious with plenty of living space with 2 separate sitting room areas. John very helpful and full of local info of the best things to see and do. Would highly recommend this house in a beautiful part of Kerry.
Micheál
2016-07-24T00:00:00Z
The host canceled this reservation 38 days before arrival. This is an automated posting.
Julie
2016-06-01T00:00:00Z
ประเภทห้อง
บ้าน/อพาร์ทเมนท์ทั้งหลัง
---
ประเภทที่พัก
บ้าน
---
พักได้
8
---
ห้องนอน
Caherdaniel , เคอร์รี, ไอร์แลนด์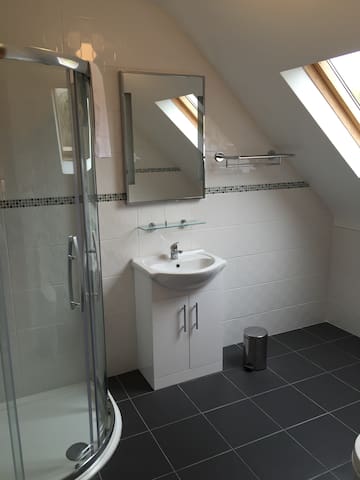 กรอกวันที่เพื่อดูการกำหนดราคาเต็ม มีค่าธรรมเนียมเพิ่มเติม อาจมีภาษีเพิ่ม