Stay in a rural environment 45 kms outside Bodö. From the room you have a gorgeous view towards the sea and the mountains. The house - a modern Nordland house in solid timber offer a calm and relaxing atmosphere. Outside you find a storagehouse from the middle ages, we have 60 metres of shoreline, a wood heated hot-tub that may be rented for an extra charge, you may also rent bicycles and fishing rods etc. 30 minutes by train outside Bodö.
Naturskjønne Valnesfjord ligger en kort reise fra Bodø med umiddelbar nærhet til Sjunkhatten nasjonalpark. Kort vei også til Sulitjelma og en mengde attraksjoner i Salten forøvrig.
Spredt landlig bebyggelse. En km til dagligvarebutikk, kiosk/cafe, husflidutsalg, "Han Sylte kolonial" og jernbanestasjon/bussholdeplass.
Jeg måtte avlyse oppholdet så jeg fikk aldri dratt hit. Men jeg hadde en svært god dialog med verten, og sitter igjen med et positivt inntrykk!
Runar
2016-07-29T00:00:00Z
Herdis and her family are wonderful hosts. Their place is in a beautiful setting, the bed was super comfy, and her children are just adorable. We enjoyed delicious jam made from raspberries in their garden and I even received many beautiful pieces of artwork from her darling girls. Thank you for bearing with my bad Norwegian! Hopefully we will make our way to Norway again soon to visit you, your family, and your cat :) thank you for making our stay lovely.
Rachel
2016-02-09T00:00:00Z
I stayed one night at Herdis and Jens place. I arrived pretty late at night and left early in the morning. Everything was clean and nice and the hosts were very easygoing and kind. Very nice stay.
Kristina
2016-10-02T00:00:00Z
Vi hadde et flott opphold. Og kunne gjerne vært lenger. Fin hybel og flotte omgivelser
Alvilde
2016-08-19T00:00:00Z
En helt igennem fabelagtig oplevelse at ankomme midt om natten og opleve at ens værter har det hele klar og har gjort ekstra ud af at hjælpe med at finde huset... Dejlige mennesker jeg godt gad kende privat...
Jonas
2016-04-10T00:00:00Z
Natural feeling family in natural, new premises. Easybeing, neat rooms. Hosts are aware of area, nice and talkative.
Madis
2016-08-19T00:00:00Z
Herdis and Jens are open minded hosts. You can feel in their family the real live. Jens speaks very well German. It was a good atmosphere in their timber house and we enjoyed the very delicious breakfast.
Rita
2016-06-14T00:00:00Z
This was one of my best places to stay the night so far. The owners were very friendly and we had good conversations. The house was lovely situated next to a lake with lovely view. The bed and the room was very comfortable. The breakfast next morning was also very nice. It's only 40 km from Bodø. For me the ideal place to stay and pick the ferry to Lofoten!
Robin
2016-07-15T00:00:00Z
ประเภทห้อง
ห้องส่วนตัว
---
ประเภทที่พัก
บ้าน
---
พักได้
2
---
ห้องนอน
Valnesfjord, Nordland, นอร์เวย์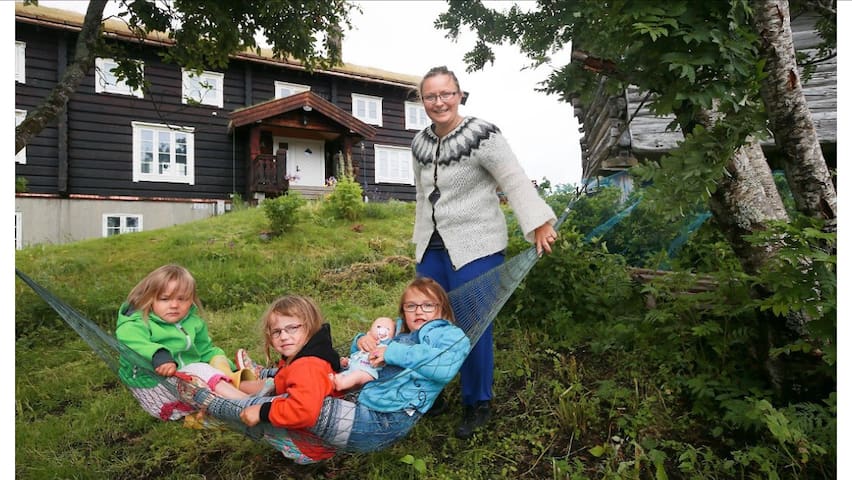 Huset ligger på landet ca. 30 km fra Bodø sentrum. Dette er en gammel gård som nå brukes som fritidsbolig. Her ligger huset og en fjøs hvor det er mulig å ta badstu i det gamle melkehuset. I huset tilbyr vi et enkelt rom med køyeseng og en enkeltseng, tilgang på kjøkken, bad i 1.etg og toalett i kjeller. Vi som leier ut bor i huset i lag med en liten hund. Hvis det er noen spørsmål så ta gjerne kontakt :-)
Tommy is a greatest host you can imagine! He had good tipps about what to do near Bodø and even explained us how to find this destinations. And apart from that he was always open for talks with us. We felt very comfortable in his cute little house in the middle of nowhere. It is nearby Bodø (around 20 minutes by car) and quite without any trouble and loud noises around it. We enjoyed our days there and would come back at any time! :)
Katrin
2016-10-13T00:00:00Z
Tommy is a very nice boy, friendly and kind, and speak with him is a pleasure. The house is small but very nice. There is everything to spend your time in the best way. We hope to see him again.
Martina & Riccardo
2016-08-13T00:00:00Z
Tommy and his family made me feel so welcome in this home. If your are a solo traveller in need of some Norwegian hospitality then this is the perfect place. It is very much a spare room in a family home rather than any kind of hotel. The location is very peaceful, and I loved my short time there. Tommy is a great host! It is not hard to get there from Bodø. I got a bus schedule printed at the tourist information office and took the 100 Bus towards Fauske from the central terminal. If you show the map to the driver they should know the stop you need. If you sit on the right side you'll seen the sign for Mjønes and then the house a little after. The bus stop is a minute or so past the house. The journey took 30-40 minutes and cost 48kr.
Olivia
2016-08-03T00:00:00Z
Tommy is the best host you can find!!! He cooked us fresh fish et homemade beer and good breakfast!!! His advices were so good !! Thank you again Tommy!!!
Daniel
2016-08-25T00:00:00Z
Tommy is really nice and his home is amazing. The location is far from the city but with a car it's perfect and easy to go exploring ! Bedroom comfortable, nice stay for short time in winter, might be different in summer :) Sice experience of Norwegian house :) Thanks again and maybe see you biking on French roads ! ;)
Claire
2017-02-23T00:00:00Z
Tommy is a great host - very "easy going". I would have liked to have more time to chat with him but we stayed just a single night. If you don't mind that his place is a bit remote you get a great place, cool host for a bargain. *thumbs up*
Oliver
2017-03-03T00:00:00Z
Tommy and his family gave us a very warm welcome and useful tips for the rest of our trip. We stayed twice with him, on our way north and on our way back, and it was very easy and relaxing both times.
Perrine
2016-08-23T00:00:00Z
ประเภทห้อง
ห้องส่วนตัว
---
ประเภทที่พัก
ที่พักพร้อมอาหารเช้า
---
พักได้
3
---
ห้องนอน
Mjønes, Nordland 8050, นอร์เวย์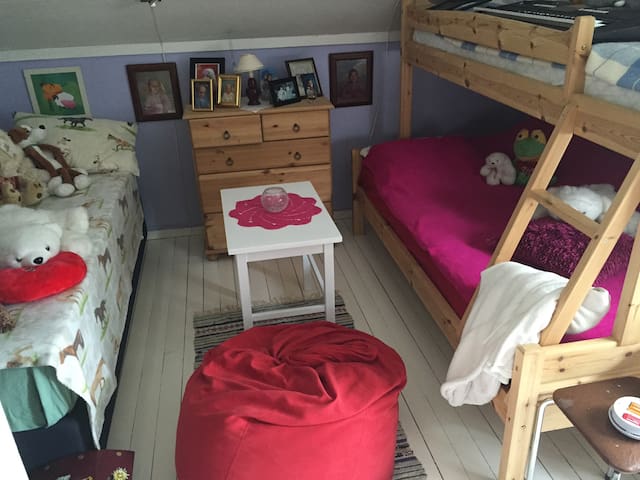 Liten koselig leilighet i flotte naturomgivelser med egen inngang, bad, stue med lite kjøkken og romslig soverom!
Nydelig naturområde utenfor!
Rolig og oversiktlig.
Perfect place to stay! Very kind host and fantastic Location.
Korbinian
2016-09-15T00:00:00Z
Herdis and Jens welcomed us in their big very very nice house by the Valnesfjord. They were very friendly, gave us some strawberries from their garden and we could enjoy the sunset by the water. Eventhough the village is small, there is a supermarket close by. Me and my friends enjoyed our stay very much!
Clara
2016-07-31T00:00:00Z
Driving from Svolvaer took 1.5 hours longer than planned. Herdis greeted us on his snowy driveway and immediately plugged in our electric car for an overnight charge. Then he showed us our cosy and tasteful home for the night and explained in ease and calm how everything works. Then we asked about options for the onward journey the following day, and Herdis took all the time to give his best advice. Local, authentic advice is priceless. Then we asked about viewing the northern lights. "Unfortunately it is overcast tonight", said Herdis. "I thought the weather forecast had clear sky this evening", I said. "In that case, then you will see the aurora over there, behind the old barn", Herdis said as if this is the most certain and simple thing ever. "You can also walk down to the lake, where it is a bit darker and slippery" he continued. And so it was. Two hours later we were standing by the frozen lake watching a 2-hour spectacular show of dancing lights. Northern lights are of course never guaranteed, but a friendly, helpful and wholehearted hospitality is.
Tomer
2017-02-26T00:00:00Z
Herdis made us really welcome and was very helpful. We were offered breakfast with the family which would have been wonderful if we had not needed to leave early for a ferry. The view out the back is amazing and there is no better pace to sit with a cup of coffee or a glass of wine! Lovely comfy bed and great shower room.
Alison
2016-08-06T00:00:00Z
Nice place, I'd like to stay longer than a night I like it. Flexible, nice people.
Peter
2016-08-08T00:00:00Z
Très bon accueil par des gens fort sympathiques et disponibles. Monsieur a même fait l'effort de nous parler en français. Logement très bien équipé et propre. Bel environnement, vue sur le fjord superbe
Nicolas
2016-06-13T00:00:00Z
Var kun på en kjapp overnattingstur her, men skulle gjerne blitt litt lengre! Nydelig hus på et rolig sted, med flott utsikt mot fjorden og jordene rundt. Rent og pent. Trivelige verter. Alt i alt et fint opphold, og kommer gjerne tilbake engang:)
Kjersti
2016-08-28T00:00:00Z
Good communication and a good place to stay.
Jon
2016-08-17T00:00:00Z
ประเภทห้อง
บ้าน/อพาร์ทเมนท์ทั้งหลัง
---
ประเภทที่พัก
อพาร์ทเมนท์
---
พักได้
5
---
ห้องนอน
Valnesfjord , Nordland 8215, นอร์เวย์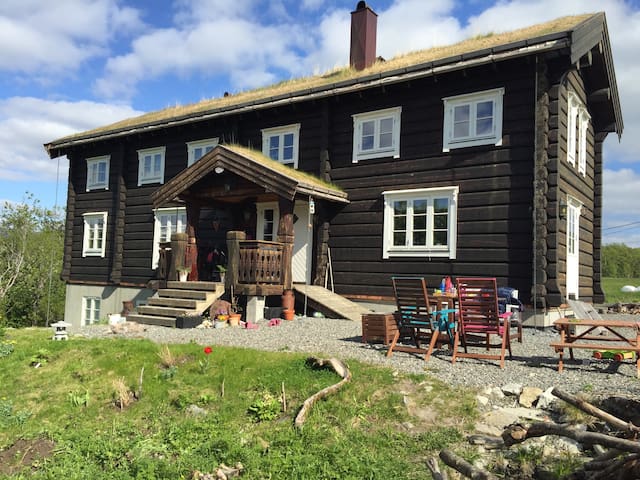 A main cabbin of 56 square meters and an annex of 30 square meters, located in beautiful suroundings by the sea. It is possible to rent boats nearby (100 m). The city named Bodø is located 20 km from the cabbin. There is a big nice garden with fireplaces too.
It is possible to rent boats nearby (100 m). The city named Bodø is located 20 km from the cottage. There is a big nice garden with fireplaces too. At the cottage you can relax and enjoy suroundings nearby, like the mountain and the sea. If you want to go shopping you can visit the city of Bodø. The cottage is perfect as a location for exploring the region. You will have a nice and clean cottage with electricity, internet, TV, washing machine, shower/toilet, fireplaces inside and outside and a lovely garden. We can be reached whenever it is needed. The nabourhood is quiet, by the sea, nice view, close to supermarket, big potensiality in trips/excursions Train and busses at Tverlandet, about 6 km from the cottage
The nabourhood is quiet, by the sea, nice view, close to supermarket, big potensiality in trips/excursions
We had a wonderful stay In the lovely house. It started with a warm welcome from Tom, eventhough we arrived late In the evening. Everything was set, with flowers and homemade bread! The location is great. And the view ! The house is very well equipped and everything's working perfectly. This is really a perfect place to tour around Bodo. We went also to Lofoten islands with the ferry from Bodo. All family hopes to have the opportunity to come back!
Valérie
2016-05-10T00:00:00Z
Mycket fin och fräsch stuga med fantastiskt läge. Trevlig och hjälpsam värd. Kan verkligen rekommendera!
Maja
2016-07-19T00:00:00Z
My family and I had an excellent stay and Ann Katrin was a very accommodating hostess. She met us after midnight on our arrival to let us in and explain things about her house. She also directed us to a very pleasant hike not far away and to a location where we saw two moose. We truly enjoyed our stay.
Steve
2016-06-24T00:00:00Z
The host canceled this reservation 41 days before arrival. This is an automated posting.
安琪
Un séjour juste fantastique un accueil parfait et chaleureux . Un lieu vraiment privilégié .
Catherine
2016-08-16T00:00:00Z
Var på denne hytta med familien. Så bilder av den på nettet, syntes det så ut som en fin plass. Da vi kom fram var hytta over all forventning, god plass og utrolig koselig. Mye plen i rundt hytta der ungene kunne leke. Verten var veldig hyggelig og hjelpsom, vi fikk svar fort på ting vi lurte på. Anbefales.
Ole
2016-09-08T00:00:00Z
Lovely cabin in an idyllic spot, close to the fjord and fishing/boating opportunities. Great host with good communication, would happily stay again!
Rupert
2016-07-12T00:00:00Z
ประเภทห้อง
บ้าน/อพาร์ทเมนท์ทั้งหลัง
---
ประเภทที่พัก
กระท่อม
---
พักได้
8
---
ห้องนอน
Naurstad, Nordland 8050, นอร์เวย์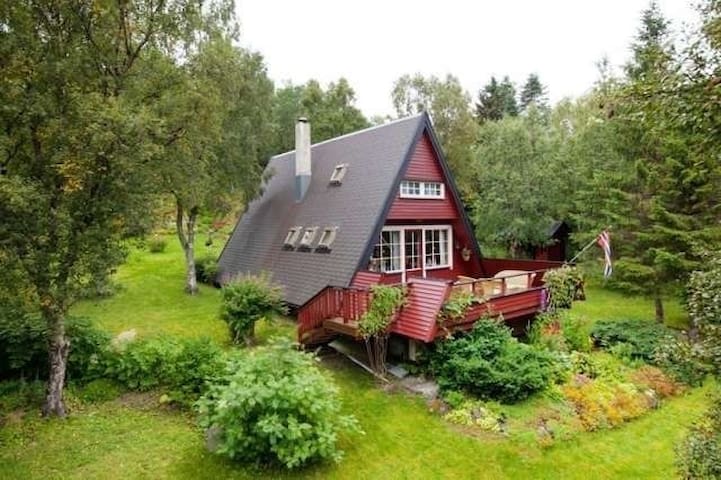 A unique place by the fjord for relaxation, holidays or creative work. Only 60 min drive from Bodø airport. Close to Saltstraumen, the world´s strongest tidal current (maelstrom). Roomy house (12 beds) with modern facilitites. Fishing, hiking. Foodstore within walking distance. Boat and boathouse available 200m from main house. All kinds of fish in the fjord! Beautiful garden area, campfire and space for families and children.
Doctor´s residence is located by the sea at beautiful Skjerstad, Norway. Distance from Bodø town 60 km, 30 km from the famous Saltstraumen maelstrom. The roomy house is built in 1910 and has been refurbished 2006 - 2016. Boat available for fishing. It´s also possible to fish from the land side at the peninsula islet nearby.
A beautiful countryside location by the sea. Quiet neighborhood.
We rented this Place for a month for 6 People. The house was clean with every one needs. Great views and plenty to do. Cannot praise this Place enough! Thoroughly recomended.
Anette
2016-02-11T00:00:00Z
Vi leide stedet i 4 dager, for å feire jul med storfamilien. Vi var litt varierende antall, med opp til 12 voksne personer, spredt over 4 generasjoner, fra 6 uker til 85 år. Huset og omegn var perfekt for formålet! Vi har pyntet juletre, laget masse god mat på et velutstyrt kjøkken, laget snømann i hagen og gått lange turer i fantastiske omgivelser. Mange koselige soverom hadde plass for oss alle. Huset var rent og innbydende, og moderne utstyrt med vaskemaskin og oppvaskmaskin. Kommunikasjonen med verten var upåklagelig, det var fyrt opp i ovnen da vi kom og fakler på trappen bød velkommen. Vi har kost oss veldig og anbefaler stedet varmt både for familiebegivenheter og små faglige samlinger. For familien, Åse Kjellmo
Ellen
2016-12-29T00:00:00Z
ประเภทห้อง
บ้าน/อพาร์ทเมนท์ทั้งหลัง
---
ประเภทที่พัก
บ้าน
---
พักได้
12
---
ห้องนอน
Skjerstad, Nordland, นอร์เวย์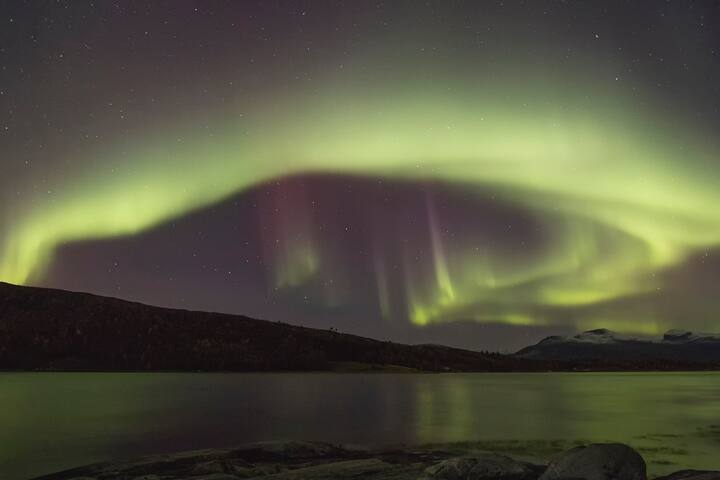 Stedet mitt er nærme flott utsikt, stranden, plassen, hyggelige omgivelser og flott turterreng. Du vil elske stedet mitt på grunn av utendørsområdet og nabolaget. Stedet mitt er bra på par, reiser alene, bedriftsreisende og familier (med barn).
Väldigt mysig och trevlig stuga, som hade allt som behövs för en trevlig tillvaro. Fullt utrustat kök, tvättmaskin och sänglinne samt handdukar fanns. Och dessutom välkomnades vi med en vinflaska, och ett samtal om allting hade gått bra. Vi återkommer gärna.
Tobias
2016-08-05T00:00:00Z
ประเภทห้อง
บ้าน/อพาร์ทเมนท์ทั้งหลัง
---
ประเภทที่พัก
กระท่อม
---
พักได้
5
---
ห้องนอน
Naurstad, Nordland, นอร์เวย์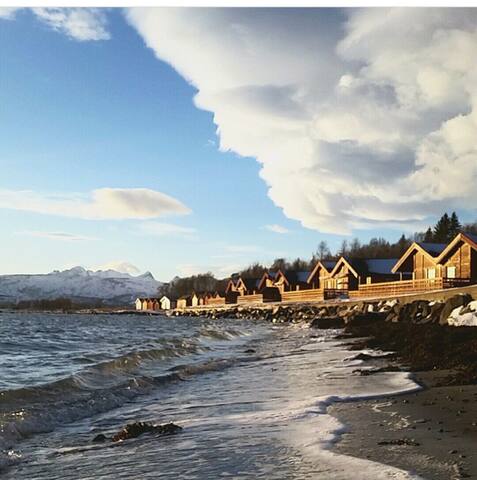 Gode fiske- og tur muligheter, nært Saltstraumen. Mulighet for hesteridning. Nært Bodø by med yrende folkeliv, parken festival og musikk festuke.
Naturskjønne opplevelser
The place was really nice and fresh, had anything you needed! Helpfull and friendly hosts. The place was close to good fishing places, saltstroemen! :D
Moa
2016-07-10T00:00:00Z
Fantastisk sjøhus 25 min utenfor Bodø. Veronika var en hjelpsom vært som sørget for at alt var i orden. Et sted vi veldig gjerne kommer tilbake til.
Lasse
2015-11-16T00:00:00Z
ประเภทห้อง
บ้าน/อพาร์ทเมนท์ทั้งหลัง
---
ประเภทที่พัก
กระท่อม
---
พักได้
6
---
ห้องนอน
Bodø, Nordland 8019, นอร์เวย์
Villa in the area just outside Sjunkhatten National park. Perfect place for hiking, trekking, fishing, outdoor activities, midnight sun and Northern lights. Cano available. Nice people, homebrewed beer, slow food, huskies, cat, quails and chickens.
Located in a popular hiking/nature area 30 min outside Bodø. Its a big two-flat house from 1920, with charm and good standard. Instant access to National park, beaches, wildlife and fishing. 20 mins from Saltstraumen. Many spectacular mountain tops around, some with walking start from the house. We provide you with hiking maps, tips, and guiding when we can. From time to time we can offer one or two extra rooms with three and two extra beds.
Different kinds of nature around the house, Inside and outside the National Park. Spectacular mountain peaks, forest terrain, lakes, rivers. Forest roads and mountain suited for MTB and downhill biking. 15-20 min drive to Saltstraumen, world famous for maelstroms and fishing.
Thanx for stayiing at your beatiful place at te boarder of the national Park. We didnt really meet but had a good stay and wish we had more time. Thanx for the info about the park and letter, greetings Loek and Rudy
Rudy
2015-07-24T00:00:00Z
Torgny was such an excellent host ! We met at the Traena festival, and then spent only one day at his his beautiful house and it feels like we had a weekful of good time in Heggmotinden. Torgny, his neighbors and friends were extremely friendly and welcoming, we had a great barabecue time. The location of his house is just great, 15mn walk to an almost private swimming pool in the wild, and 2 hours from a magnificent viewpoint on top of the nearest mountain.Thank you so much Torgny, I hope we can come back soon in the future !
Bernadette
2014-07-24T00:00:00Z
Our stay with Torgny was amazing, if you do one thing in Norway stay with Torgny and walk up the mountain behind his house. Incredible views, sea eagles, the friendliest people you could hope to meet. Thank you!
ANNA-MARIE
2014-10-06T00:00:00Z
Torgny was a fantastic host. He picked us up from the station and invited us to a BBQ at his house with his beautiful family. We were able to stay in his grandparents house because they were away. The area is incredibly beautiful and we had a great time hiking around. We stayed for a few extra nights because we loved it so much. Torgnys dad also took good care of us and gave us plenty of lifts! I would recommend this place to anyone it is the best place we have stayed on our travels and Torgny and his family (and husky puppies) are amazing people.
Florence
2015-05-12T00:00:00Z
I had a wonderful stay with Torgny in his very nice house abutting a National Park. Right from the start Torgny went out of his way to ensure my stay was enjoyable offering to pick me up from the train station. His knowledge of the area and of Norway in general was very interesting and I enjoyed talking with him. I had a number of opportunities to explore the park, which is very beautiful, and cherished this opportunity. I would highly recommend this as a place to stay without reservation. Torgny's neighbours and family were all friendly and welcoming, I felt that I received a true Norway experience. Thanks to all.
James
2014-08-23T00:00:00Z
The stunning lakeside taxi drive, backdropped by Heggmotinden, on a sunny afternoon followed by a truly family welcome by the children and Torgny and Anja was the perfect start to my visit. The children proudly showed me the lively Husky puppies, the chickens and quails then ran off to play with their friends whilst Torgny and Anja showed me round their lovely home overlooking the lake and more mountains. Heggmoen was an ideal base for both local hiking round beautiful 'hidden' places and exploring sights such as Saltstraumen. My hosts were always willing to share their views on places to go (or not) whether about local bathing spots and view points or such titbits as how to train your husky. The local shop stocked everything I needed so only visited Bodo to get on the Hurtigruten round to Sandnessjoen, then the express ferry back, a trip that gives a glimpse into island life at close quarters and heartily recommended. Overall an explorers holiday home from home which will remain in my memories for ever.
JK
2015-09-21T00:00:00Z
Although Torgny wasn't at home, his neighbor picked us up from the airport and made sure we got settled in. Other locals we met were very friendly and welcoming. Nature in this area is also extremely beatiful and we enjoyed it as much as possible though it was raining. I want to go back when the weather is nicer for some more extreme exploration! A great place and great people!
Haley
2015-01-02T00:00:00Z
If I had to rate my experience on a skale from one to ten I would give eleven or even more points. Unfortunatly Torgny wasn't at home, but we met their great neighbours and his girlfriend who picked us up at the airport and helped us with everything concerning the beautiful surrounding and stay at the house. They told us a lot about the way of living up there, too. Thats something you won't find in a hotel. The house is great, we got our own room with a view to some northern lights at night! ( If you walk up that hill behind theire house you may find a perfectly dark sky with best chances to see the aurora) And it is located right in the nature which makes it perfect for hikers etc. I can only hope to be able to go back there as soon as possible!
Jonathan
2015-02-20T00:00:00Z
ประเภทห้อง
ห้องส่วนตัว
---
ประเภทที่พัก
วิลล่า
---
พักได้
2
---
ห้องนอน
Tverlandet, Nordland 8050, นอร์เวย์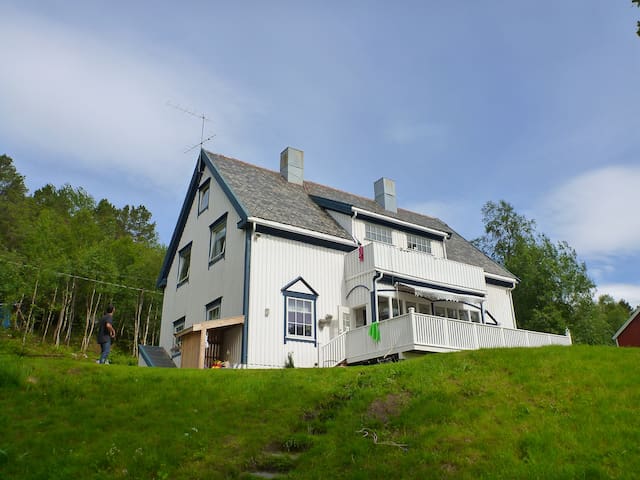 This is our budget accommodation and it is most suitable for groups - if you travel alone or are only two persons we recommend that you rather book our guest room. The tent is a big Lavvo (sami-style) tent with sleeping space for up to eight persons. The tent is without heating and you should bring your own (in winter warm) sleeping bags and mats. We do however have a limited number of sleeping bags and mats for hire. You do have access to bathroom and kitchen in our house.
A big tent situated in our garden in Valnesfjord 45 kms outside Bodö. The address is: Trivselsveien 215. Navigate after Valnesfjord church (kirke) on a GPS. Our house is 300 meters further south along the highway. The supermarket, a bistro cafe, a gourmet deli shop, and a local crafts shop are all 1 km away at Strø(SENSITIVE CONTENTS HIDDEN)es.
Valnesfjord is a beautifully situated village about 45 kms outside Bodö. It is a quiet place with lots of nature all around. There are plenty of opportunities to go hiking in the nature, climbing mountains, swim and dive in the sea (you might want to bring a wet or a dry suit and other equipment), ride a bike, go cross country skiing in winter, see the northern lights (september - april), experience the summer light (daylight 24/7 - may - august) and much more.
Nous avons eu le meilleur accueil AirBnb depuis que nous le pratiquons. La maison écologique est dans un cadre superbe en particulier la vue sur le fjord depuis la fenêtre de la chambre. Le lit est très confortable et la salle de bain idéale. Nous avons eu aussi accès à la cuisine pour notre dîner. Jens et Herdis ont été des hôtes vraiment super par leur gentillesse et les bons conseils qu'ils nous ont donnés. Avec leur enfants adorables, nous avons eu l'impression d'être en famille notamment pendant le petit déjeuner où nous avons pu goûter de la viande de rêne, du fromage de chèvre norvégien et surtout le beurre et les gaufres préparées par Herdis, une merveille! Jens parle très bien français. Lorsque l'on vient de Suède en route pour les Lofoten, nous ne regrettons pas cette étape chez Jens et Herdis plutôt que de s'arrêter à Bodo qui ne présente pas beaucoup d'intérêt.
Patrick
2016-05-31T00:00:00Z
Vi hadde en veldig fin og avslappet overnatting i nydelige Valnesfjord. Herdis og Jens er åpne og hyggelige, og gir en følelse av at man er velkommen hos de. Anbefales!
Lars
2016-07-31T00:00:00Z
Los anfitriones de la casa nos hicieron sentir como en casa desde el primer momento. Nos ofrecieron todo lo que necesitamos y muchísimo más. El viaje que hicimos a Noruega fue algo increíble gracias a las certeras recomendaciones de Hians y Herdis. Comida local, un jacuzzi con unas vistas espectaculares, mantas y más mantas, información, conversación amena, y un sinfín de valores añadidos a un simple lugar donde dormir. Eso sí, hace frío, se recomienda potencialmente llevar la ropa y accesorios adecuados para las condiciones climáticas que hay en esa región. Muchísimas gracias a los 6 (pareja e hijitas) por hacernos pasar unos días tan fantásticos en Valnesfjord y mostrarnos la cara más bonita del Norte Noruega
Daniel
2016-03-24T00:00:00Z
Vi hade en fin vistelse i lavvon hemma hos Jens och Herdis. De svarade snabbt på våra meddelanden, och gav oss all information, hjälp och service man kan önska sig. Det fanns möjlighet att bada och fiska, och beskrivningen av boendet stämmer väl överens med verkligheten. Vi sov precis så gott som man bara gör i en lavvo, nära naturen, och återvänder gärna! Men - Airbnb:s vägbeskrivning i resplanen ledde oss av någon oförklarlig anledning till fel hus, på fel sida av vattnet. Man ska inte gå över bron, utan mot Valnesfjord kirke istället.
Marianne
2016-07-28T00:00:00Z
Vi hadde et herlig stopp hos Herdis og Jens. Gjestfritt og hyggelig vertskap i fine omgivelser. Vi leide utstyr til overnatting i lavvo, alt var ordnet klart til oss ved ankomst og vi hadde fri tilgang til kjøkken og bad. Fikk også benyttet oss av badestampen, det ble et eksotisk møte med Nordnorge, badet i 40 grader i en nydelig lys sommerkveld. Overnattingen i lavvoen gikk helt strålende! Fikk "telttur" med familien uten å måtte ordne noe selv, det var topp! Vi spiste deilig frokost med hele familien og sønnen vår lekte med barna i huset. De gjorde en avtale om at de ville møtes igjen neste gang vi kjører forbi:) Takk for et flott opphold! Kommer gjerne igjen!
Hege
2016-07-24T00:00:00Z
Utrolig koselig sted og vertene hjalp meg med bra veibeskrivelse og satte ut tegn for at jeg skulle finne frem. Utrolig bra når jeg kom midt på svarteste natta. Anbefales!
John
2016-09-10T00:00:00Z
ประเภทห้อง
ห้องส่วนตัว
---
ประเภทที่พัก
กระโจมทรงกลม
---
พักได้
6
---
ห้องนอน
Valnesfjord, Nordland, นอร์เวย์