กรอกวันที่เพื่อดูการกำหนดราคาเต็ม มีค่าธรรมเนียมเพิ่มเติม อาจมีภาษีเพิ่ม
4 ที่พักพร้อมอาหารเช้า
· ปาปัวนิวกินี
4 ที่พักพร้อมอาหารเช้า
· ปาปัวนิวกินี
Affordable and authentic experience. The price includes three traditionally cooked meals on fire, cooked in hand scraped fresh coconut milk, fish caught by father, organic vegetable & fruits! Fergusson Island is the largest island in the D'Entrecauteaux in Milne Bay Province. 20 minutes walking distance to the famous Deidei Hot Springs.
All you can find All All you want or don't want. The kids can take you finshing on a traditional canoe, hot spring water falls, hot springs, or to our garden to harvest fresh vegetables and fruits such as pinapples and watermelons. You'd love our naturally ripe bananas, pineapples, and more!
Our neighborhood isn't like any other you find on Air B&B. We don't have anything fancy in our hood. However, the place is very rich in culture and pristine natural environment. The last frontier is an expression that couldn't be closer to the truth where Papua New Guinea and its outer islands are concerned. Whether nature or culture excites you (or both), these are some of the most diverse and untouched lands on eatth. The D'Entrecasteaux Islands located in the Eastern part of the country is blessed with relatively undisturbed rainforest and trekking areas to see. The famous Deidei Hot Springs offer warm bathing, cooking, and rare Goldie Bird of Paradise found only in this part of the islands. As anthropologists will testify, the Kula Trade offers more culture than you could experience in a dozen life time. With so much to see, it's hard to believe, the D'Entrecasteaux Islands are among the least touristy areas. you are more likely to be smothered with smiles, Dobuan hospitality, and see more than what you have heard or read about. ZIMS Deidei Guesthouse offers backpackers, holiday makers, researchers, from all over the world comfortable stays to fully experience authentic Dobuan cultures and natural wonders. Set your fears aside- the friendliest people in the last frontier awaits you. Milne Bay Province is well connected to Port Moresby, the Capital of Papua New Guinea, by air. Gurney Airport is the entrance to the province, which is 15 to 20 minute ride to Alotau, the provincial capital of Milne Bay Province (K3 by PMV or K30 by taxi). Transport arrangement can be made at Esa'ala Tourism Office at the Airport. Before getting to ZIMS Guesthouse in Fergusson Island, travellers usually would need to overnight in Alotau for shopping and other requirements. We recommend Napatana Lodge (Phone: (PHONE NUMBER HIDDEN): (URL HIDDEN) or Beto Transit House (phone: (PHONE NUMBER HIDDEN), K 80-100 per person). You can catch a dinghy from Alotau to Fergusson Island. However, this is costly and can be exhausting to spend many hours at sea. The best way is to catch or hire a dinghy at East Cape, the tip of mainland. Many PMVs travels to East Cape from Alotau (K10). Dinghy hires between East Cape and Fergusson Island typically costs K300 plus 60 litres fuel. Passenger dinghies are available at around K80. You can to overnight in East Cape at Oima Guesthouse for K30-50 or Bernard's Guesthouse for K30, and find a dinghy to the island. Please see the map included in the photos.
ประเภทห้อง
ห้องส่วนตัว
---
ประเภทที่พัก
ที่พักพร้อมอาหารเช้า
---
พักได้
8
---
ห้องนอน
1
Esa'ala District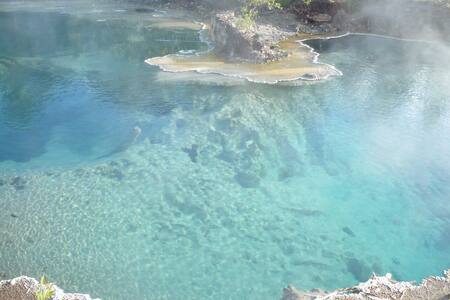 We are a small Guesthouse on the North Coast of East New Britain, about 35km from Rabaul, or 55km from Kokopo. Set amongst rural, coastal villages, there is snorkelling and kayaking available straight off the beach. Rooms utilize a shared bathroom. Breakfast, lunch and dinner are included.
Affordable beachfront accommodation away from urban areas. Guesthouse has 4 bedrooms each sleeping 2 guests. Rates include meals and daily laundry service. Roofed deck on the waterfront perfect vantage point for watching the sunset while enjoying a drink or two. Twinshare and single rooms with shared shower/toilet facilities. Rooms have mosquito nets, wall fans, electrical outlets and some shelving. Shared verandah; water-front, roofed deck (a.k.a. Haus Win); Dining Room, Beach, Reef, Garden & lawn areas. We dine with our guests every night so that we may get to know each other and share our stories of living in Papua New Guinea.
Surrounded by coastal villages, hidden amongst the lush green bushland. Villagers are friendly and the area is safe to walk around. There are no restaurants or shops nearby (within 30kms) so we include meals in our rates. The Guesthouse is right on the beach so you can go to sleep listening to the gentle waves and only have to walk a few metres for an early morning dip in the ocean. Public transport is provided by PMVs (Public Motor Vehicles). These are small buses owned by individuals that run a set route but there are no timetables. So when choosing to travel by PMV allow plenty of time to get to your destination. PMVs only run during the day and there are also fewer buses running on weekends and public holidays. PMVs are simply flagged down as they go by, and fares are only a few Kina. We are located 60km from the nearest airport. Private transfers are available for a cost. Alternatively public transport (PMVs) is available. Nearby towns are Kerevat (15km), Rabaul (35km) and Kokopo (50km).
ประเภทห้อง
บ้าน/อพาร์ทเมนท์ทั้งหลัง
---
ประเภทที่พัก
ที่พักพร้อมอาหารเช้า
---
พักได้
8
---
ห้องนอน
4
Rabaul
我的房源靠近Airport, we could pick you up from the airport。因為Makara Birdview Lodge is surrounded by forest, flowering plants and birdsong. We can organize Huli cultural tours and natural excursion for you.,您一定會愛上我的房源。我的房源適合情侶、孤獨的冒險家、家庭(帶孩子)。Please contact me for more details!
ประเภทห้อง
ห้องส่วนตัว
---
ประเภทที่พัก
ที่พักพร้อมอาหารเช้า
---
พักได้
16
---
ห้องนอน
1
Tari Gap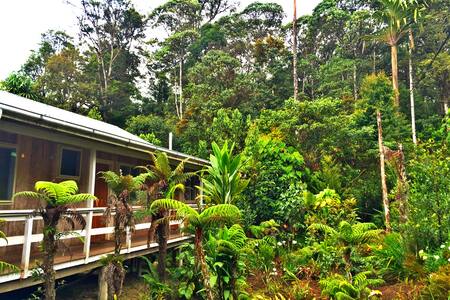 Konebada Resort is a traditionally built resort in Boera Village. We have 5x 2 Bedroom Bungalows each containing their own bathrooms with a small lounge area. The resort is located at the entrance of the village and has a bar and restaurant. For more pictures and information on the resort have a look at the Konebada Resort (SENSITIVE CONTENTS HIDDEN) Page. Travelers wanting an affordable and real cultural experience in Port Moresby this is the way to go....
Konebada Resort is located in a real village about 30 minutes drive from the city. The village is one of the smallest in the city and is safe for the adventurous tourist wanting to have a real experience and meet real locals. Not only is the resort built in a traditional way, it also serves western and local food for its guests, we are known to serve some of the best seafood in town. Dining, Bar, Jetty, village community, church, boat, fishing, island. Interaction with guests is a must for Konebada Resort. We like to know our guests are comfortable, happy and safe at all times during their stay.
You will absolutely love the village experience. The people are friendly and will love to get to know you, if you have a camera they will jump at being in your pictures. Transport is provided to and from the Airport. Local PMV's (privately owned buses for traveling public) travel to and from the city every hour from as early as 6pm to 9pm at night. Taxis do travel all the way out to the resort for guests and a reliable taxi will be recommended to you. The Resort Manager also makes runs on a daily basis to and from the city and he/she will be willing to help you if you need a ride. If you would like to arrange a phone SIM card and Internet we recommend you arrange this before you make your way out to the resort, the resort manager should be able to assist if you need to arrange this.
ประเภทห้อง
บ้าน/อพาร์ทเมนท์ทั้งหลัง
---
ประเภทที่พัก
ที่พักพร้อมอาหารเช้า
---
พักได้
4
---
ห้องนอน
1
Boera Village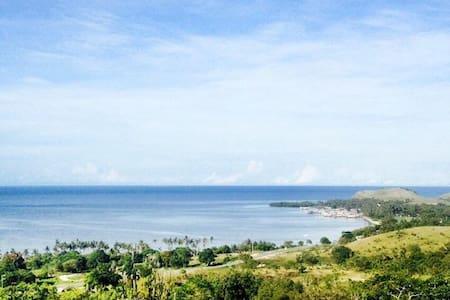 1

–

4

จาก

4 ที่พักพร้อมอาหารเช้า