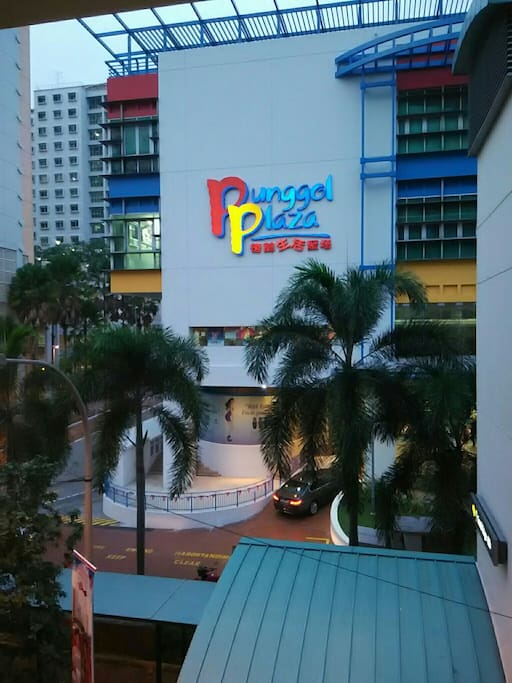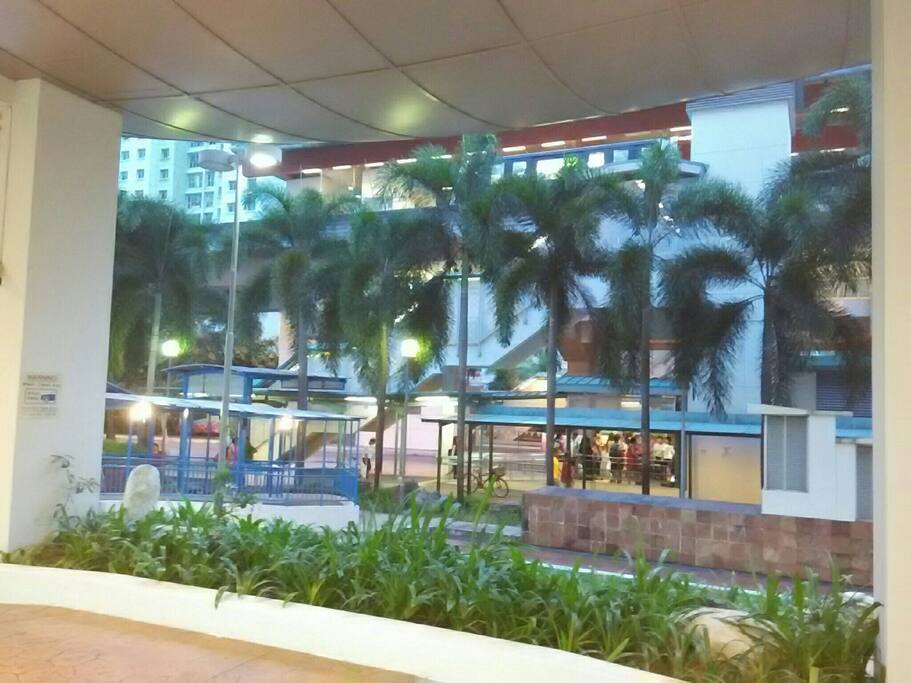 Short / Long Term BEDSPACE.
- High Speed Wireless internet
- Queensize Bed, Pillow & Bedsheet
- Common bathroom with water heater
- Shampoo and bath gel provided.
- 5 minutes walk to Light Rail station
- 2 station away from the main train station
- Quiet place
- Nice Park
ที่พัก
I can only host 1 person. If you are travelling as a couple, please do not book.
** We are very particular about personal hygiene and keeping the bed space clean. If you cant keep the place clean, we would rather not have you as our guests **
45 mins direct bus to Changi International Airport
The bed space is curtained so that you will have your own privacy and work station to do your work.
Singapore weather is humid and the bedspace is not air conditioned thus may get a little bit warm at times. I do provide a strong fan that has been tested by others that it has a pretty good air circulation that ventilates the space.
Check in Time - After 7pm. Please do not book if you cannot check in after that time.
ผู้เข้าพักใช้อะไรได้บ้าง
You are welcome to use the kitchen, prepare your food, wash your clothings and store your stuffs in the fridge. Please note that we have vegetarian guest at home thus there are specific utensils in the kitchen that we separate out for your use. Please ask before using.
Rooms are off limits as there are other family members staying.
Seek your kind understanding.
Thank you.
การสื่อสารกับผู้เข้าพัก
As much as possible, I will do my best to make your stay as comfortable as possible. If time and schedule permits, we can even do a little exploration of our little city, be it running trails, or local cultures and drinking places.
Let me know what you wanna do in Singapore and we can work things out.
สิ่งอื่นที่ควรรู้
For those wish to extend after the initial booking dates, please kindly book through Airbnb again.
---
---
สื่อสารผ่าน Airbnb เท่านั้น
เพื่อเป็นการปกป้องการชำระเงินของคุณ อย่าโอนเงินหรือติดต่อสื่อสารผ่านช่องทางอื่นที่ไม่ใช่เว็บไซต์หรือแอพ Airbnb
เรียนรู้เพิ่มเติม
---
ไม่เหมาะสำหรับสัตว์เลี้ยง
ไม่มีงานสังสรรค์หรือเหตุการณ์
ไม่ปลอดภัยหรือไม่เหมาะกับเด็ก (0-12 ปี)
เช็คอินได้ทุกเวลาหลัง 20:00
We are a quiet family and we love meeting new friends from all around the world thus treat this place like your own home but also respect the privacy of my family members and those who are staying together.
Common sense rules.
#1-No drugs,
#2-No partying,
#3-No smoking,
#4-No unexpected guests
#5-Please ensure that all electricity and water are turned off after using.
We like to go green and save the earth. Use and off it when not needed.
I am very particular about cleanliness and hygiene so I do weekly thorough home cleaning.
The home smells nice and clean and cosy.
So please don't mind if you would just do your small part to keep your bed area neat and rubbish free as well.
Thank you :)
REPLY #HOUSERULES-READ# if you wish to book so that I know you have read the do's and dont's. If you violate, #1 -#4, I have the right to evict you immediately. This rule has to be enforce as there are unfortunate incidents where guests violate #1-#4 and some #5 and #6 which I shall not elaborate further...
Anything unsure, ASK.
---
---
---
A great experience. Honestly the location wasn't convenient, but apart from that, everything is enjoyable. The room is cozy and clean; the house has everything you may need, and Melvin is obviously very helpful. I don't think it's possible to get a similar room in Singapore with this cheap price. If you're looking for the best room with limited budget this one will be the ideal one.
---
I really enjoyed staying in Melvin's Flat in the Punggol district of Singapore, I had stayed at a hostel in Singapore for about a week previously but I desired to have accommodation that included a kitchen. Melvin met me at the steps of the LRT Meridian Stop to direct me to his place. He immediately showed me around and described the area around his home where I could buy essentials. I was within walking distance of a large mall that had everything including a FairPrice grocery store
---
房東——離開時我稱他"國良",穩重平靜,給人一種非常安定的感覺。對我這樣一個首次出國,并且官方語文是我學習不久的英文~的人來說,只身來新加坡時,真是舉步維艱。幸虧國良知無不言地告訴我如何在網上搜索路線等等。國良待人誠懇,如老友般,(順便)帶我去我想去的地方,并盡量便用我想說的英文。對于我更加額外的幫助請求,如怎樣可以更長時間地居住在新加坡,如何在新加坡讀書,或在新加坡開公司等等,國良會幫我想辦法,發給我相關的資料、圖片……從英文到我能讀懂的中文。 以環境而言,窗簾一拉,房間立即私密;從心靈而言,房東國良,是一位值得信賴、交流、交往、交心的善良人士。 非常幸運,新加坡首站,能住在國良家!
---
เจ้าของที่พักรายนี้มี 18 ความคิดเห็นสำหรับที่พักอื่น
ดูรีวิวอื่น
I am considered a casual traveller. I have since travelled to 22 countries and 52 cities counting..mostly on of 01th Jan 2009.

I am not a person who like to plan especially when it comes to travelling. Its pretty much unplanned relaxing.

During my younger days I worked very hard but I am also an expert at not working..I haven't been working for quite a while...should i say JOB-LESS | TRAVEL-MORE.....

Disclaimer : Not working as in not working for a boss :)

I do everything in a last minute schedule and enjoy new and crazy like I have a tendency to get myself into unexpected incident... and in the process putting myself into desperate situations then try to deal with them the best that I can :P

2008
- like misplacing my boarding pass in 深圳机场 when I am already in the departure hall....

2009
- chasing after philippine airline cos our taxi driver got lost as he was new to driving in the city..

2010
- car was broken into in netherlands and lost a leather jacket and money...
- went to the wrong departure gate to Hong Kong ...
- missed our connecting flight in philippines to Palawan island

2011
- Youth hostel room was broken into in Czech and the whole backpack was stolen and had to travel with existing winter clothings for 10 days before coming back to Singapore.

2014
- Backpack both strap broke just before boarding the plane to Bangkok.

2015
- Double book my airticket to Kuala Lumpur

2016
- Nothing yet... Phew !

who am i ?

To write about me can be a complex and stressful experience. Who am I?

It's a question I must confront every time I'm asked to talk or write about myself. I know I don't know and it scares me.

A few more years of exposure to life might offer some answers or at least that's what I tell myself. For now though, all I know is that I'm highly susceptible to cold weather and everything happens for the best and for a reason. Only God knows.

Like any Singaporean, I work hard and play even harder. Love to go out on weekends for a drink when I am in the mood but I'm equally happy with a quiet night and some good company.

I am, in no particular order:
A fairly vertically gifted guy...
A still in progress bathroom singer. It's no fun when you have to strain to reach middle C
A survivor of school of hard knocks .
My experience as a part time vegetarian taught me that a vegetarian diet isn't the right choice for me.

I spent my twenties and thirties and now forties trying out everything, seeing how it fit. Filling my brain with thoughts and images and ideas and fears. Getting drunk more often than I should have, getting laid less often than I would have liked. It's been a good time.

My goals are to raise my energy and have as much fun as possible and aim to travel to 100 countries by the time I leave the world :)

Everything about me seems contradictory. Still trying to figure all this out-- but: I'm a loud loner; I love being a nomad but am constantly seeking for a home; I love business and I have passion for my work but wonder day by day ( especially recently) whether it's slowly killing my soul; I love challenges but feel like being lazy too; I'm a romantic but lately have become more pragmatic; I believe the world can be changed but wonder everyday if it's possible; I am both a love and hater of politics.

I wouldn't classify travel as my interest as it is my passion. I think traveling to places and meeting new people and experiencing their culture is the best education one can have. Believe me - its better than having an MBA..

work attitude

As long as I am working for someone, I give my utmost support...because i believe that when my boss succeeds, i succeed man succeeds alone. In many years of working with different bosses, I have the privilege to be given opportunities to shine and excel...Will I go back to work again ? You bet....pays the bills :)

religion

3rd Oct 2009 - 1pm was the day that I accepted Jesus Christ....

I went through Water is a picture of my new life in Christ. It is such a significant event in my life. I felt so liberated during and after the process. For many years, I have been focusing on the small pebbles in my life and forgetting the BIG ROCK that would have formed the foundation in my life.

Today I know that I have Jesus, the biggest pillar and rock. I know that I can rest upon HIM my biggest burdens, biggest problems, biggest worries and I know he will walk it through with me.

I live a reborn life as a christian. It is God's calling that my spiritual birthday and actual birthday falls on the same month...

business philosophy

Year 1998, I started a hair salon with 3 partners and by year 2000, we had 3 hair salons spread across Holland Village...but the business wind up in year 2002 when Sars hit singapore. Year (phone number hidden), I ventured into Philippines with a few friends and came back technically bankrupt....I like venturing into the unknown and test my limits...I am not used to being comfortable in where I am and venturing into the business world keeps me on my toes even though I failed many times..but failure is just one step from being successful. Keep failing forward and you will find your path soon..>.

Affiliate Marketing Passion

I stumbled onto affiliate marketing in year 2008 and find myself indulging in the steep learning curve of learning how online marketing works. I setup a non profit meetup group where like minded affiliate marketers congregrate. If you are keen, just for Singapore T202 and you will find us there.

travel philosophy

"A man needs to travel by his own means not by stories images, books or TV. By his own, with his eyes and feet in order to understand what it and he really is. To someday plant his own trees and give them some value. To know the cold. to enjoy the heat. To feel the distance and lack of shelter. To be well under his own roof. A man needs to travel to places he doesn't know to break this arrogance that causes us to see the world as we imagine it and not simply as it is or may be. That, makes us teachers of what we have never seen when we should just be learners of what we see..."

people i enjoy

Stupid question.
Travel is connecting to new people. I enjoy the idea. Maybe I'll enjoy you; may be not. Its not a question of hairstyle, interests, age or whatever. I like people who are out to get everything they can from life, to approach each new experience with enthusiasm and vigor. Travelers and people from any country, anyone who has a story to tell.....

Self Acceptance
As I've aged, I've become kinder and less critical of myself. I've become my own friend.. I have seen too many dear friends leave this world too soon; before they understood the great freedom that comes with aging. Whose business is it if I choose to read or play on the computer until 4 AM or sleep until noon? I will dance with myself to those wonderful tunes of the 60 &70's, and if I, at the same time, wish to weep over a lost love .. I will.

I will walk the beach in a swim suit that is loosely hanging over a thin body, and will dive into the waves with abandon if I choose to, despite the pitying glances from the jet set. They, too, will get old. I know I am sometimes forgetful. But there again, some of life is just as well forgotten. And I eventually remember the important things. Sure, over the years my heart has been broken. How can your heart not break when you lose a loved one, or when a child suffers, or even when somebody's beloved pet gets hit by a car? But broken hearts are what give us strength and understanding and compassion.

A heart never broken is pristine and sterile and will never know the joy of being imperfect. I am so blessed to have lived long enough to have my hair turning gray, and to have my youthful laughs be forever etched into deep grooves on my face. So many have never laughed, and so many have died before their hair could turn silver. As you get older, it is easier to be positive. You care less about what other people think. I don't question myself anymore.. I've even earned the right to be wrong. So, to answer your question, I like being old. It has set me free.

I like the person I have become. I am not going to live forever, but while I am still here, I will not waste time lamenting what could have been, or worrying about what will be. And I shall eat dessert every single day(if I feel like it).

Regrets
Today if know you are going to die in 3 days time...How would you live your life ? I read this article and find it so meaningingful and would like to share with you. I havent had these regrets yet and hopefully none in the near future and hopefully you live to fulfil your dreams and not live a life of regrets. Below is the article.

1. I wish I'd had the courage to live a life true to myself, not the life others expected of me.

This was the most common regret of all. When people realise that their life is almost over and look back clearly on it, it is easy to see how many dreams have gone unfulfilled. Most people had not honoured even a half of their dreams and had to die knowing that it was due to choices they had made, or not made.

It is very important to try and honour at least some of your dreams along the way. From the moment that you lose your health, it is too late. Health brings a freedom very few realise, until they no longer have it.


2. I wish I didn't work so hard.

This came from every male patient that I nursed. They missed their children's youth and their partner's companionship. Women also spoke of this regret. But as most were from an older generation, many of the female patients had not been breadwinners. All of the men I nursed deeply regretted spending so much of their lives on the treadmill of a work existence.

By simplifying your lifestyle and making conscious choices along the way, it is possible to not need the income that you think you do. And by creating more space in your life, you become happier and more open to new opportunities, ones more suited to your new lifestyle.


3. I wish I'd had the courage to express my feelings.

Many people suppressed their feelings in order to keep peace with others. As a result, they settled for a mediocre existence and never became who they were truly capable of becoming. Many developed illnesses relating to the bitterness and resentment they carried as a result.

We cannot control the reactions of others. However, although people may initially react when you change the way you are by speaking honestly, in the end it raises the relationship to a whole new and healthier level. Either that or it releases the unhealthy relationship from your life. Either way, you win.


4. I wish I had stayed in touch with my friends.

Often they would not truly realise the full benefits of old friends until their dying weeks and it was not always possible to track them down. Many had become so caught up in their own lives that they had let golden friendships slip by over the years. There were many deep regrets about not giving friendships the time and effort that they deserved. Everyone misses their friends when they are dying.

It is common for anyone in a busy lifestyle to let friendships slip. But when you are faced with your approaching death, the physical details of life fall away. People do want to get their financial affairs in order if possible. But it is not money or status that holds the true importance for them. They want to get things in order more for the benefit of those they love. Usually though, they are too ill and weary to ever manage this task. It is all comes down to love and relationships in the end. That is all that remains in the final weeks, love and relationships.

5. I wish that I had let myself be happier.

This is a surprisingly common one. Many did not realise until the end that happiness is a choice. They had stayed stuck in old patterns and habits. The so-called 'comfort' of familiarity overflowed into their emotions, as well as their physical lives. Fear of change had them pretending to others, and to their selves, that they were content. When deep within, they longed to laugh properly and have silliness in their life again.

When you are on your deathbed, what others think of you is a long way from your mind. How wonderful to be able to let go and smile again, long before you are dying.


Life is a choice. It is YOUR life. Choose consciously, choose wisely, choose honestly. Choose happiness.

what's my fear ?

What do you fear most ? For me....Preparing for my Individual Physical Proficiency Test was the one that I feared most during my National Service days and thats running !! I could come out with all sorts of excuses to avoid running...e.g my hair hurts ! Sounds funny but thats an example of how extreme i would go to avoid going for IPPT.....Fast forward 21 years later, I am obsessed with it. I would never imagine myself getting proper running attires and paying $250 for a running shoe now !

The longest distance that I ran was from my home to the shopping mall...500meters? Not to mention attempting Standard Chartered (email hidden) all started when my ex boss signed me up for a zoo run...Call it pride..I started running round my estate...1km maybe ? Now I run half marathon....

Fear that paralyses me diminished with an Action and that Action is Start...

~ I started running...

Do you have FEAR, DOUBT about the things you wanna do ? I have it all the time...and it always ask me if I can really do it when I was just going to start it....Nowadays I shut it off by doing it when the taunting thoughts comes knocking...Action Action Action..that's the only thing that will crush all doubts and fears...

feel the fear and do it anyway

What has RUNNING taught me ?

1 - When things get tough, just keep going
When most people encounter a rough situation, they throw the towel. The truly successful people in the world keep going no matter what. Never give in and let your setback win.

2 - Consistency creates habit
To incorporate anything into your life, you have to make it a habit. To make something into a habit, you have to be consistent in doing it. Make it as part of your lifestyle.

3 - You have to get through hell before you get to heaven
Like all things worth pursuing, people are going to knock you down, stepped on you and reject you along the way. Consider this as part of the path to your goals. Life is about the journey and not the destination. Enjoy the process.

4 - Reaching your goals will take a lot of effort.
If it doesn't, its either not a goal or not worth pursuing. Never expect to NOT put in work and get somewhere unless you step on other people's shoulder to get to where you want to be.

5 - Every aspect of life is MENTAL
Its not about what you do or what happens to you. Its all about how you respond to it. Your power comes from within.

6 - You do have time. You just have to make it
If something is important to you, you will make time for it else you will make excuses.

7 - You define your own limits.
You decide whether or not to shoot for the moon or stay right where you are. Your limits are not put unto you by your parents or the universe. You are in total control

8 - If you wait for the right condition, you will never get anything done.
Don't wait for anyone or anything. You know what you have to do to reach your goals and get things done. Just go do it.

9 - Go beyond your limits everyday and watch the magic happen
You will be amazed at what you can achieve if you just push yourself a little further

10 - There is peace even in the most chaotic times.
There is always a silver lining and something positive to be found. Seek it out, learn from it and keep moving on.

2009 Run
-Standard Chartered Singapore Marathon
-Swissotel Vertical Marathon
-Passion Run
-New Balance Run
-National University Run
-Mizuno Run
-Hewlett Packard Run
-Safari Run
-Suburban run

2010 Run
-Metta Charity Run
-National Vertical Run
-Passion Run
-Suburban Run
-Adidas Sundown Full Marathon

2011 Run
-Fear No Twilight Ultra 16 Hours Run
-Mizuno Wave Run 10km
-Standard Chartered Marathon Singapore Run
-National Day Run
-Adidas King of the Road Run
-Safra Singapore Bay
-New Balance Real Run
-Punggol Waterway Run
-Cairnhill CC - 4Km + 26Storeys Stairs Challenge
-BullCharge Run 5km
-Penang Bridge International Marathon Run
-Terry Fox Run
-KL Nike Run

2012
- KL Standard Chartered Full Marathon
- HK Standard Chartered Full Marathon
- Completed a Tri - Metasprint Triathlon
- Fear No Twilight Ultra 60km
- Men's Health Urbanathlon
- Singapore Duathlon
- Meta Spring Duathlon
- OCBC Cycle 39km
- Aviva Ironman 90km Bike with Adam
- Tri Factor Swim
- Sundown Full Marathon
- Gold Coast Airport Marathon

2013
- Tokyo Marathon
- Sundown Marathon
- Port Dickson Triathlon
- Race Against Cancer
- Philippines Cebu 70.3 IRONMan
- River Jungle Marathon
- Sundown Ultramarathon 100KM
- Crazy Ultramarathon 101km
- Powerman Malaysia
- Lets Take A Walk 100KM
- MR25 Ultramarathon

2014
- Hong Kong Standard Chartered Marathon
- Taiwan IRONMan 70.3 Challenge
- Beijing Great Wall Marathon
- 100km Desaru Ride
- Sundown Marathon
- Amazing Maritime Race
- Superheros Run
- Nathan City Race
- Run35021km
- 2XU Marathon
- Green Corridor
- Run Bunny Run 4th Edition
- Muar 23km Trail
- Tri Factor Run
- Army Half Marathon
- Energiser Night Run ( Malaysia )
- Galaxy Run ( Malaysia )
- Putrajaya Marathon ( Malaysia )
- SCMKL ( Malaysia )
- Viper Challenge ( Malaysia )

2015
- HongKong Vibram 100KM
- HKSCM
- Taiwan IRONMan 140.6
- Muar Half Marathon
- Mount KK Trekking
- Sydney Hillsong
- Mt Fuji Ultra Trail - STY - 80.5km

2016
- Putrajaya 70.3 Half Ironman
- Langkawi 140.6 Full Ironman
- Angkor Wat Ultra Trail 128km

crazy and amazing things i have done

- 10 days Germany Caravan Cities Visa Dance

- Introducing the Swiss Alps

- Jump off a philippine boat

- Eating philippine egg - Balut

- Eating mango without peeling it

- Snow sledging in Romania

- Jumping video in Philippines

- The Beautiful Underwater

- Introducing Cagayan Lake

- Distributing Stationaries to Philippines Children Part I

- Distributing Stationaries to Philippines Children Part II

- A Wonderful Europe Trip with Travel Kaki Melissa Chan

-Speed boating in Goldcoast Australia

- A visa dance in Transylvania

- Dancing Xmas Tree

- White Xmas in Romania

- Creating a Snow Angel in Tokyo Mountains

- Couch Surfing in Switzerland

- Couch Surfing in Penang

- Snowy Mountains in Romania

- Playing Snowball in Transylvania

- Doing the Visa Dance with Jerryc and Jorryn in Netherlands

Now I'll actually mention the amazing things not done YET:

Fly a plane alone, Date Jessica Alba, live in the White House, build a company like Lehman Brothers and then file for bankruptcy, enroll for PHD in Stanford and drop out like Sergie Brin and Larry Page, be superman - wear my brief on top of my pants.

Signing off....

No matter how far you travel, you will always return home...thats where I wanna be....

My World Travels....
Dec 2011 to Jan 2012 - Countries
United Arab Emirates
Austria
Romania
Hungary
Spain

Cities -
Dubai / Abu Dhabi
Vienna
Brasov / Tigu Mures / Bucharest
Budapest

My World Travels....
April 2011 to July 2011 - Countries
Holland
Belgium
Italy
Vatican City
France
Switzerland
Germany Caravan (27 Cities)

2010
Philippines
Mindoro Apo Reef Island
Palawan Coron Island

2009
Shanghai
Hong Kong
Shen Zhen
Guang Zhou

2012 - Back to Back Craze Ultra 101km + Sundown 100km within 2 weekends | 2015 - Back to Back Vibram HKG100km + Hong Kong SCM within 2 weekends


ภาษา:
English, 中文
สำรวจตัวเลือกอื่นๆ ในและรอบ สิงคโปร์
ที่พักมากขึ้นใน สิงคโปร์: