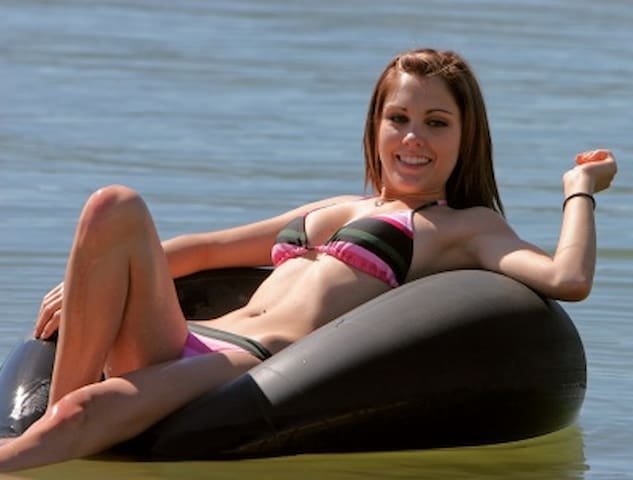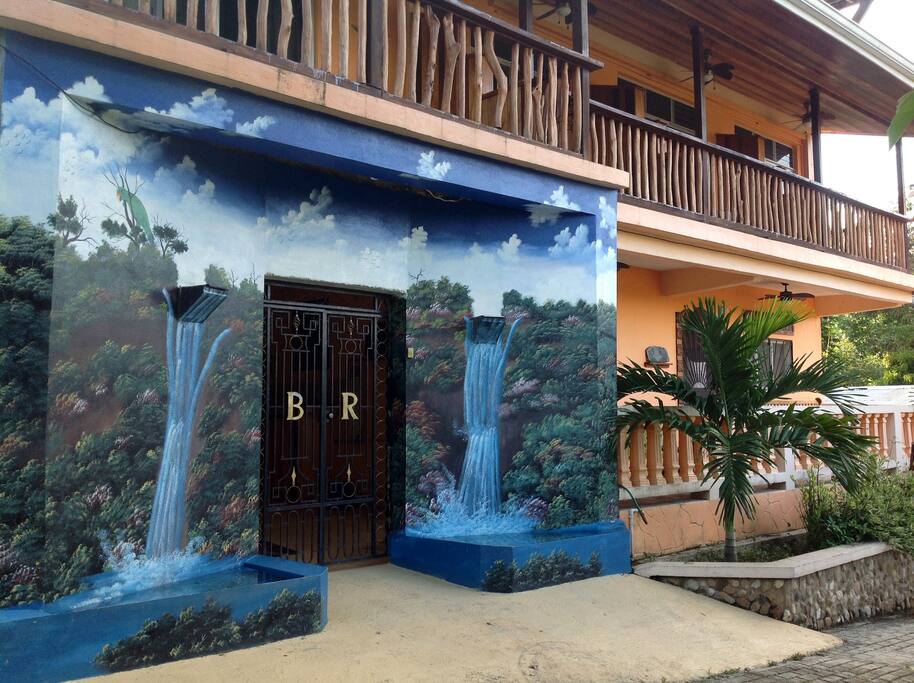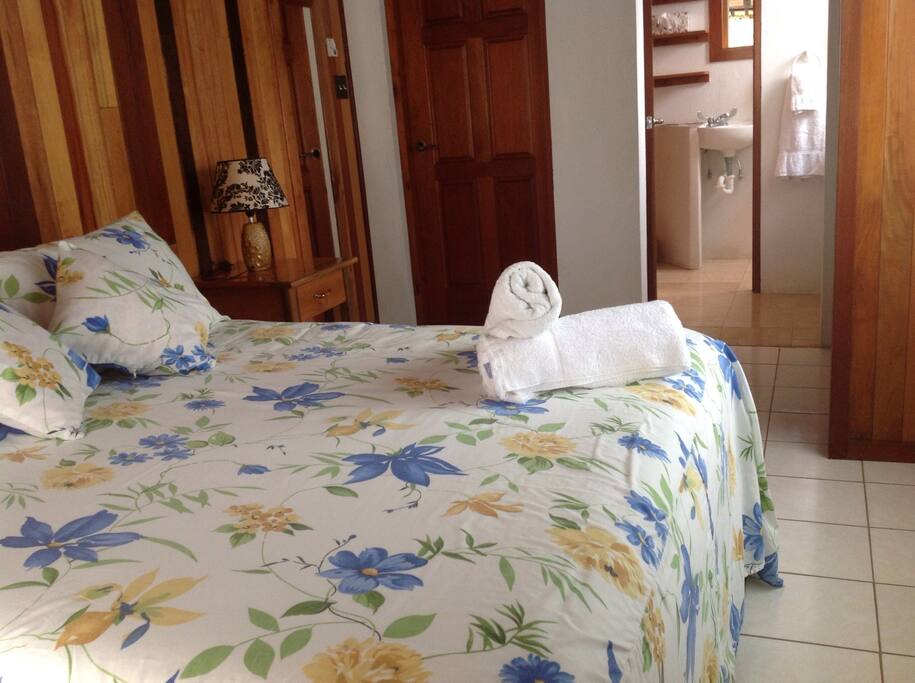 This exotic room, features soaring 12 foot ceilings. luxury hardwood throughout. Wifi and pillow top (URL HIDDEN) room mosaic sink and shower.Includes use of lounge and the Skydeck with views of the Mayan ruins. River tubing is also available onsite.
---
---
We have one rule. Have fun and enjoy your vacation.
If we can make it better in any way please let us know.!
---
The Benque Resort was perfect for me. The room was spacious and the balcony looked out over the rooftops, treetops, and the river. The owners were very friendly and eager to share a wealth of information about getting to the stunning waterfalls, hikes, and caves in the area. The town is sweet with tropical flowers and pecking chickens everywhere. If you prefer a more upscale hotel in a more elegant location, with everything in perfect repair and staff available 24/7 this may not be your place. However, for the budget traveler, this is a find.
---
Steve went above and beyond to make us feel welcome! He showed us around town, took us on tours, explained the culture and history of Benque and even took us shopping! My wife and I were looking for property to retire to and he went with us to look, introduced us to many people we will need in the future and let us know the pros and cons of everywhere we looked. We may have been strangers when we met, but I feel like we are almost family now. Steve is truly a wonderful and great host.
---
This is the farthest thing from a resort you will ever find on the entire globe. It is located on the worst side of town and far from any restaurants or bars and quite frankly an area that leaves you feeling unsafe. The room was ridiculously bare with no fridge, micro, tv or anything at all to fend for yourself eating meals. There is NO facilities to cook, have ice or even lounge in a common area. The faucets and shower are so corroded that water barely exits and the bath sink is so clogged that when I used it it sprayed all over the front of my pants from the faucet. The wifi was nonexistent in my room which required I sit on a wooden bench in the mosquito infested open air entryway where the local dogs come inside to crap. I messaged Steve to let him know I would be going to Tikal when I made reservation to which he responded he could give great travel tips. One of the reasons I booked here was the reviews of his tours and I intended to seek out the nature sights shown in the pics for his listing and get a massage. I was there 3 days and did not see Steve the entire time. Apparently the "spa" is a secret place that no one knows. I found on my own all I needed to get to Tikal and back. The worst part was the fact that I got absolutely no sleep the entire stay as the dog chained to a post on a 6 foot chain that lives next door HOWLS non stop the entire night it is so miserable. The owners of the dog should be arrested. The neighbors dogs howling gets all the dogs in the entire area barking and howling and the noise is unbearable and no one does anything to quash it. I have literally stayed at Airbnbs all over the world and this is truly the worst experience I have ever had. DO NOT STAY HERE. It is overpriced, under serviced and the listing is completely misrepresented. I don't know where he got the positive reviews but everyone staying there that I talked to said to me exactly what I am saying here. I met a wonderful couple riding their bikes across the world and they said they felt unsafe and she posted it on their blog. These people felt unsafe and they have bicycled across Mexico. You be the judge.
Don, Thank you for your review. I appreciate reviews good and bad, as it helps us improve our accomodations. I would like to go through your review point by point and address each one. 1. You mentioned we are located on the worst side of town, which is totally inconsistent with the truth. Riverside is the prestigious side of town, in ALL of Belize our area was voted cleanest, safest and most quaint, just (SENSITIVE CONTENTS HIDDEN) it and you will see on numerous travel sites. The local flavor of walking the streets any hour of the day and night is what has attracted visitors,families and retirees here. I find that statement way out of character and very inconsistent with the facts. 2. The room you booked did not have cooking facilities, that is entirely true. You could have at any time during the course of your stay mentioned you wanted that, and it would have been done. 3.In relation to your room having corroded taps (are we even talking about the same place) or are you confusing us with another accomodation. 4. Wifi, just installed cable high speed internet, which is fast and efficient, and one of the fastest in the entire country.!! Woohoo!! Yes I will entirely concede the BTL government run internet across the whole country was spotty and faded in and out all the time. It used to drive me insane along with everyone else in the country. So that problem was country wide. 5. In regards to the spa being a secret place no one knows about, I dont want to laugh but have to enjoy the humor, that it is located right next door to your room. Its the elaborate carved door with the sign marked spa. In the front lobby on the bulletin board is the schedule and bookings and the spa attendant also lives on site, which you spoke to. 6. In regards to restaurants it is unfortunate that you spent all the time in your room, and never got out to see and enjoy the town, home made breakfast is available next door at Raquels and brought right to your room, M and J s also has menus in the room, and they deliver, Chef Charlis is very close to the hotel and delivers also, since you did not wish to go outside your room. Had you ventured outside you would have found over 25 restaurants all within 5 minutes or less. I AM NOT a negative person but can easily sum up what happened here, and its unfortunate, and I feel sorry that this happened to you. You were told and influenced by another person, perhaps as a joke, which you took seriously that it was unsafe here, and you spent the entire time in your room. Therefore you did not get to enjoy the outdoors and attractions in which we are famous for. feeling unsafe in any country is not a nice experience. I wish you would have spoken to your neighbour staying in the room next to you, they are a lovely couple in their late 60s, that are staying with us a month. They walk everyday all over town, have made friends with all the locals and love it so much they bought land and are building their home here. I wish you would have read our reviews here on air bnb, as we have ALOT of single female travelers that chose our place specifically because of safety and the adventure portion. We all enjoy the outdoors here, as it is safer than any North American city. I am an expat from Canada and loved it so much it is the very reason I moved here. THE SOLUTION: Someone outside playing a practical joke on you, by telling you stay in your room, its not safe outside is mean. In any event it is a strange circumstance that happened with you, it is also my first negative review, so I must learn and improve upon that. Which I will, by making sure every guest gets a welcome package and orientation upon check in, to make sure something like this does not happen again. (I wish you would have told me) Yes its true we cant control someone outside playing a practical joke on you by telling you its unsafe and not to go outside your room. But we can upon check in do a more thorough briefing to our guests about what is available in and around to make sure this does not happen again. My apologies that someone scared you into your room, that is a bad practical joke, and even though it is out of our control, I still wish to extend our apologies for your experience and offer you a free weekend getaway and that will also include our spa package, here at the hotel also. Please do not hesitate to contact me directly and I do once again thank you for your insight and review which helps us improve.
---
Had such a great time staying here! The room is very nice and clean with hot showers! Hard to come by in Belize, so we were happy about that :) Steve took us on an amazing tour for a fantastic price which I highly recommend! He will show you so many amazing places, waterfalls you can cliff dive off, secret caves with mud baths, recently discovered ruins that you didn't even know existed! You'll have a blast GUARANTEED! Steve is hilarious and full of amazing stories! Will keep the tour very interesting and ensure your stay in Belize exceeds your expectations!
Had a blast also, You and Mira made for an unforgettable tour. You guys are true adventurers and its what makes hosting so enjoyable, meeting and hanging out with you and Mira was an absolute pleasure. I look forward to you guys coming back, there still is a huge waterfall out there to go to.!
---
Clean room, comfortable bed, A/C is working great. Steve was really helpful in everything. The airline lost my luggage and the only means of communication between me and the airline was through Steve. He offers tours to his guests but I wasn't able to go with him since I had separate plans. My only concern is the wifi signal is not that strong and it goes on and off. Also an insect repellant is a must!
---
เจ้าของที่พักรายนี้มี 43 ความคิดเห็นสำหรับที่พักอื่น
ดูรีวิวอื่น
Benque Viejo Del Carmen, เบลีซ
เข้าร่วมตั้งแต่ สิงหาคม 2014
Benque Resort loves to welcome the adventure traveler or the laid back and take it easy group. Whether you are a couple, single or a group, we will make your stay unforgettable. We are the center of the universe for attractions. Waterfalls,caves,medicine trail, river tubing,swimm…
ภาษา:
Español
สำรวจตัวเลือกอื่นๆ ในและรอบ Benque Viejo Del Carmen
ที่พักมากขึ้นใน Benque Viejo Del Carmen: