Summer on the Northeast Lakes and Rivers
Summer is the best time to enjoy hundreds of miles of lakes, rivers, and trails on the pristine waters of Northeast North Carolina. Plan your boating adventure on Lake Gaston, go paddling on the Tar River Trail or take a walk through history in the beautiful towns of Warrenton, Littleton, and Weldon. Big or small, map out your dream adventure with our Summer on the Northeast Lakes & Rivers guidebook.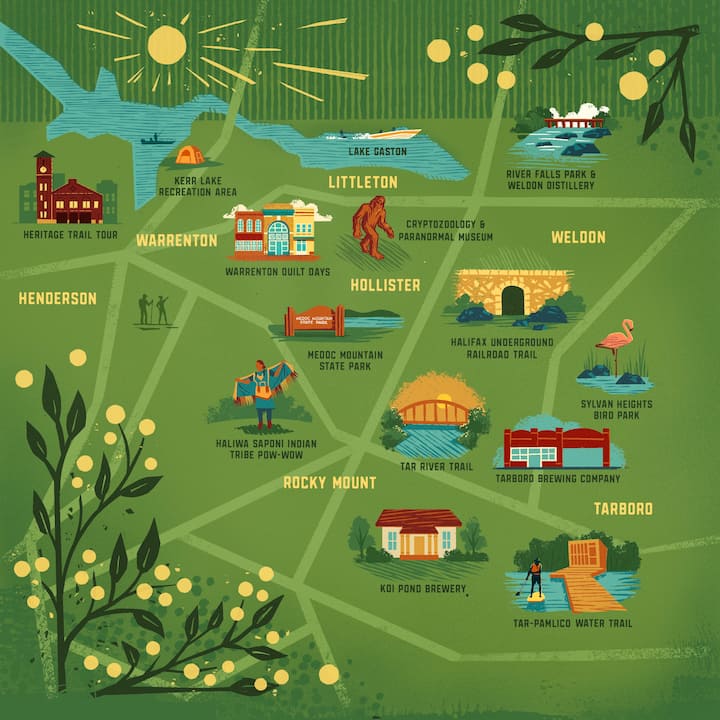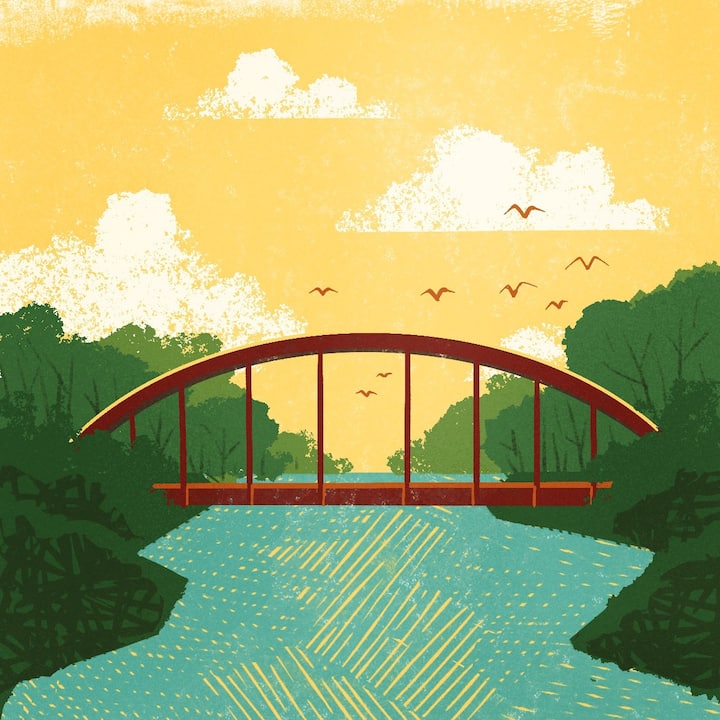 Rocky Mount
Rocky Mount is rich in nature and history. Take a walk through some of North Carolina's finest nature on the lower Tar River Trail, and enjoy the latest entertainment at Rocky Mount Event Center.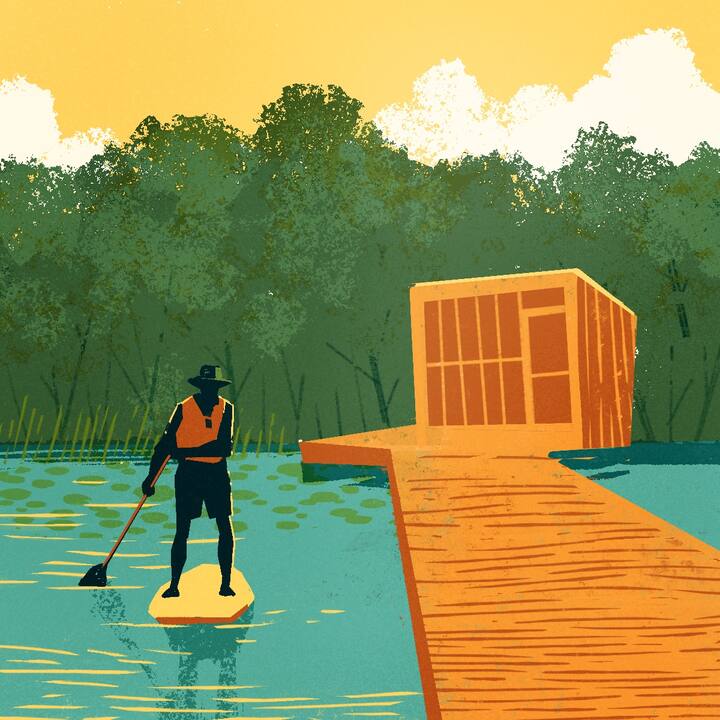 Tarboro
Explore the Tar River Trails comprised of 10 canoe and kayak accessible locations that connect over 20 miles of the Tar River and Stony Creek, and when you're off the water enjoy a crisp locally-brewed beverage at the Tarboro Brewing Company.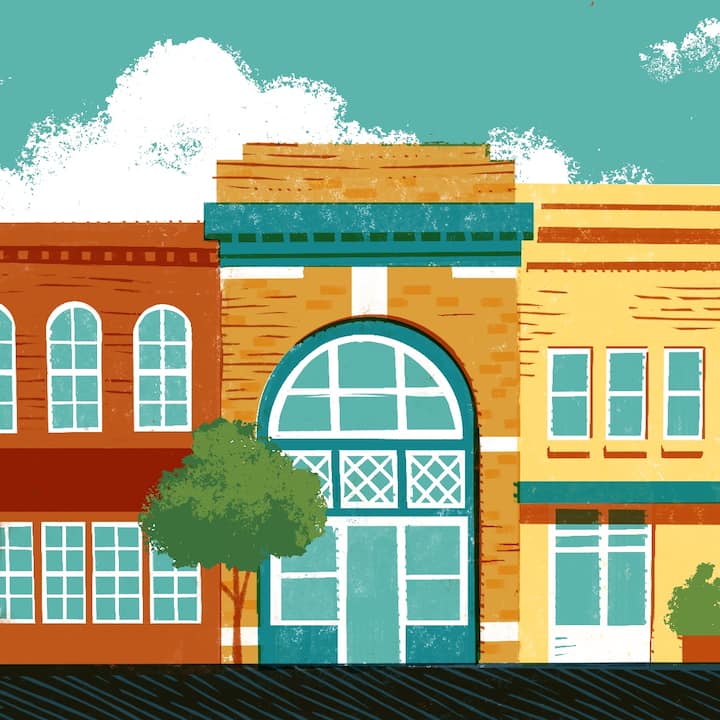 Warrenton
For a charming experience in a lovely historic town, visit Warrenton's main strip. Enjoy some entertainment at the Lakeland Cultural Arts Center, and don't leave before you have a glass of wine at the family-owned and operated Seven Springs Farm and Vineyard.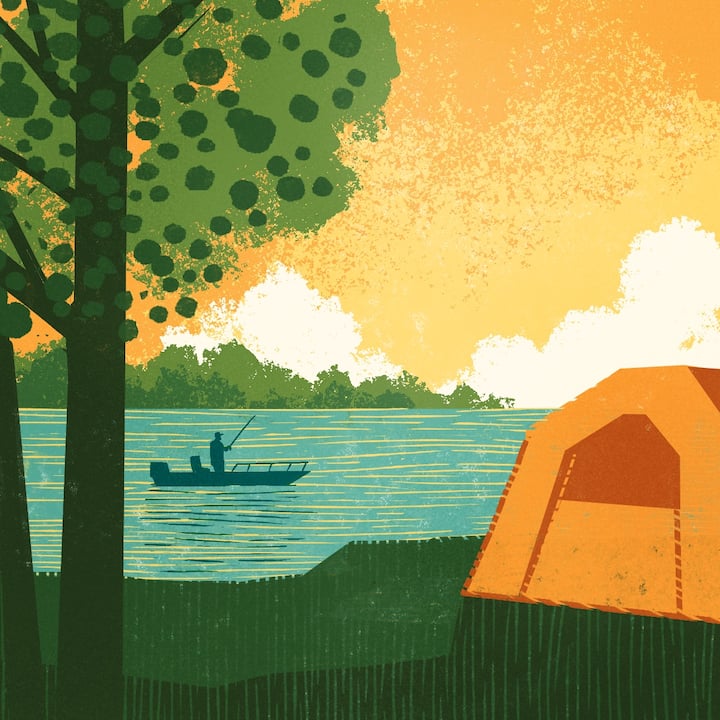 Henderson
With more than 800 miles of shoreline bordering North Carolina and Virginia, Kerr Lake has endless opportunities for camping, fishing, swimming, boating, water skiing, bird watching and hiking trails. Back in town, you can also catch a performance from world-class artists at the renowned McGregor Hall.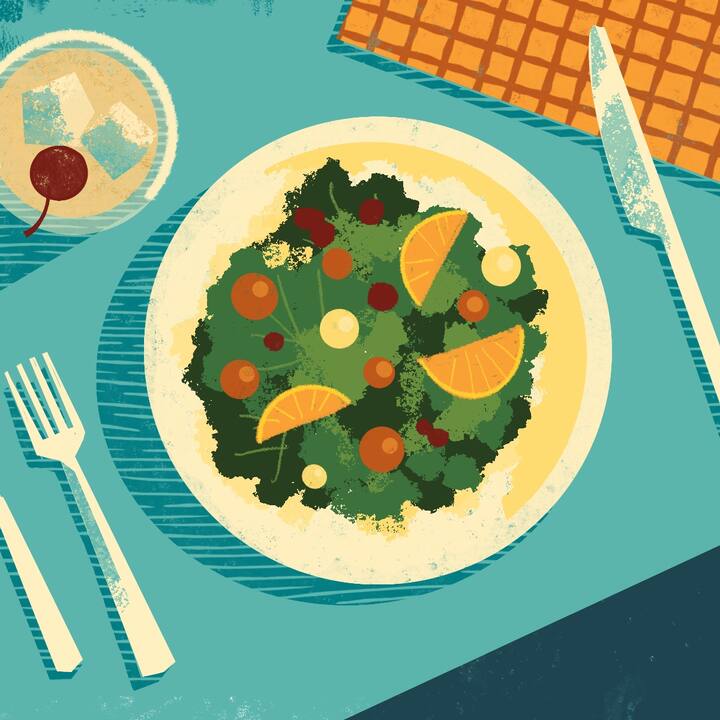 Littleton
Lovers Leap is the perfect little section of the Appalachian Trail to enjoy breathtaking views and experience a sense of adventure. Don't forget to stop in town for picnic provisions, a local craft beer, or a tasty meal at one of the local restaurants in downtown Hot Springs.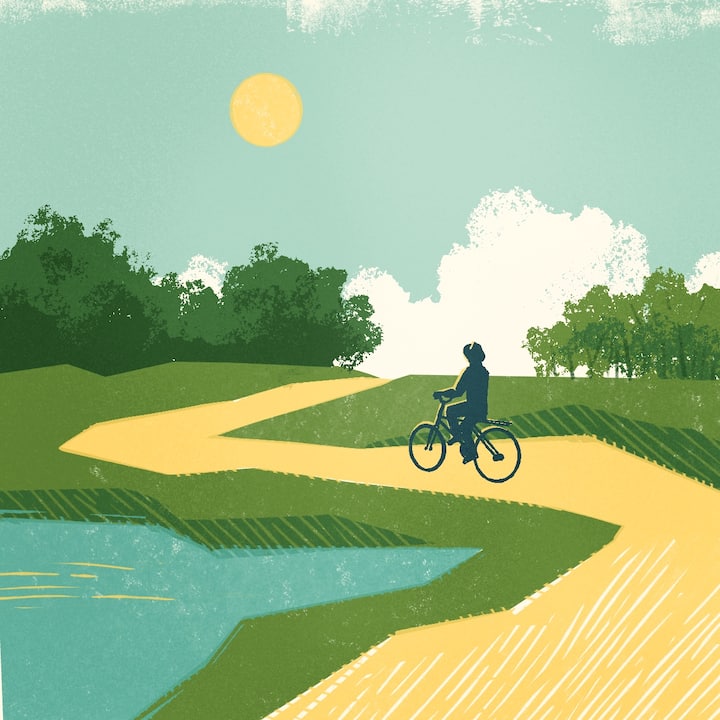 Hollister
Hollister rests on the lands of the Haliwa-Saponi Native American Peoples of the North East Piedmont region of NC. "Haliwa" is derived from the two counties of Halifax and Warren, which are the ancestral homelands of the Saponi People dating back to the early 18th Century. You can learn about the history of the region as you explore Medoc Mountain State Park, home to ten miles of hiking trails that wander along a creek. You can even explore the trails on horseback.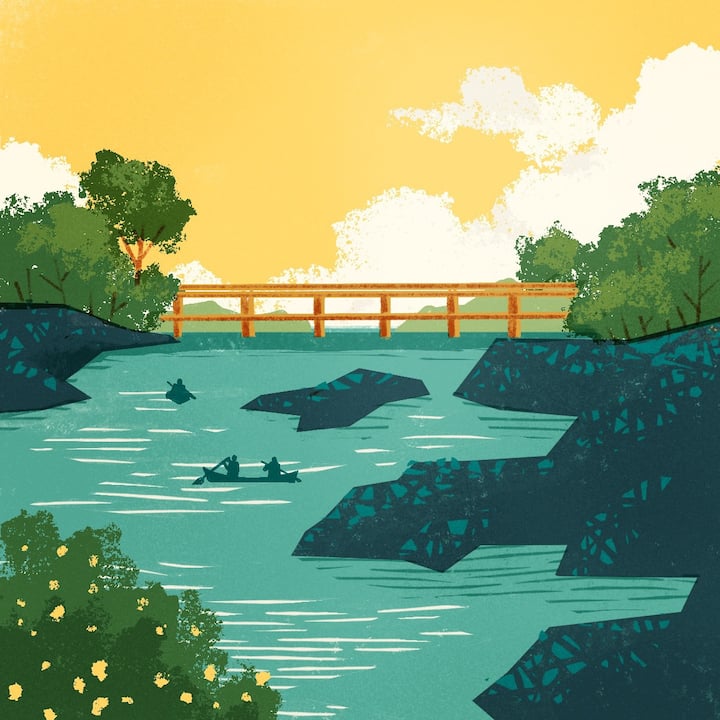 Weldon
Visit River Falls Park for opportunities to fish at the "Rockfish capital of the world," then head to Weldon Mills Distillery to try locally made and lovingly crafted spirits, or to simply spend an afternoon on the patio of this beautifully restored historic mill.
The Local Take
Check out the best of NC's Northeast Lakes and Rivers with recommendations from local icons.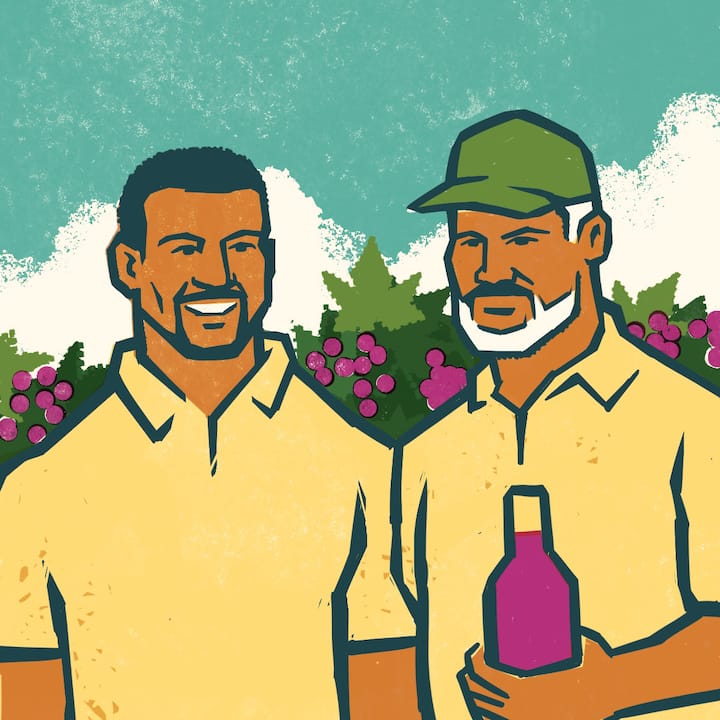 Jamal and Preston Williams: Owner-operators of Seven Springs Winery, and Airbnb Superhosts
"The Northeast Lakes and Rivers region of North Carolina is a great place for outdoor activities. With its miles of hiking trails, numerous fishing and boating spots, and stunning lakes, it's a paradise for nature lovers. And for those looking for a bit of history, the region is also home to several historic sites and museums, making it a great destination for a unique vacation."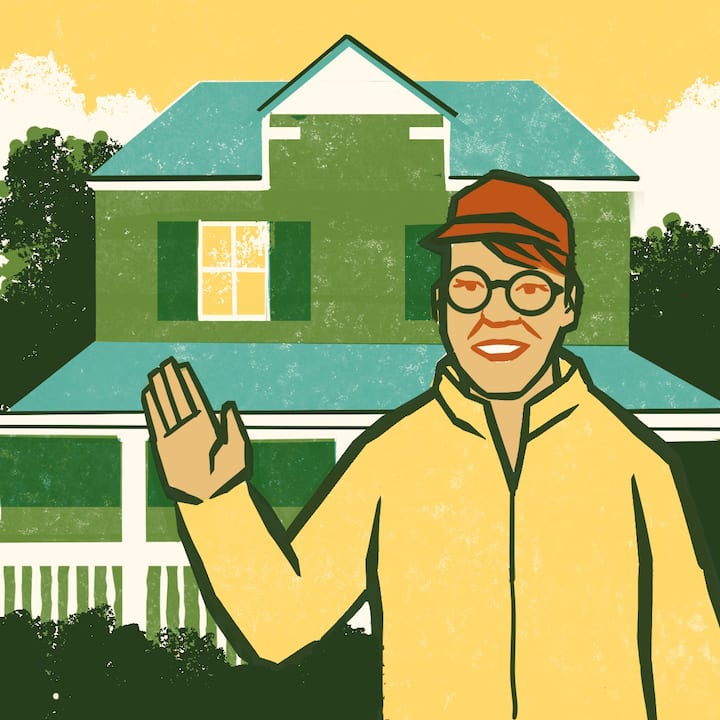 Carol Terwilliger: Airbnb Superhost and owner of the Eleanor on Belle and Kerr Lake outfitter Gear & Beer
"Northeast NC has so many ways to be outside. Boating, swimming, camping, parks, golf courses, historic architecture and one of the last drive-in movie theaters. New shops and restaurants are opening up on Henderson's main street. Which is conveniently located just 40 minutes from Durham or one hour from Raleigh."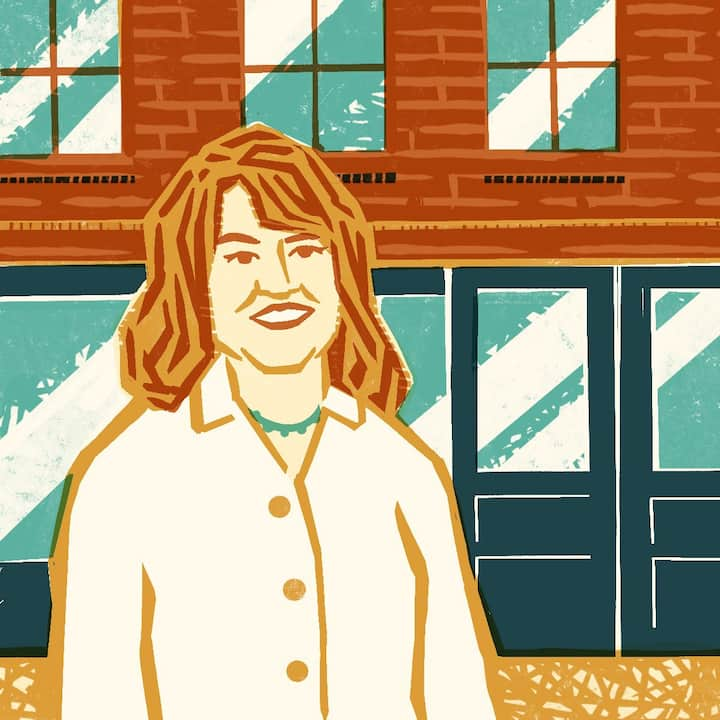 Glenn Patterson: Owner of the Hen and the Hog, Halifax Studios, and the Bass House
"Head over to nearby River Falls Park in Weldon for a day of kayaking on the river falls. Before leaving Halifax stop by Two Doors Down to grab a picnic lunch and bottle of wine or beer to enjoy along the river's edge. Don't miss Weldon Mills Distillery to sample award winning spirits!Halifax is a bird lover's paradise! Walk through the historic site and onward to the river. Birds to keep a lookout for are Eastern Bluebirds, Pileated Woodpeckers, Indigo Buntings, Prothonotary Warblers, Summer Tanagers, Bald Eagles and more!"
All listings included in this page and guidebook are intended to inspire and illustrate. Airbnb does not endorse or promote these listings or any other accommodations or experiences on the platform.